A Photo Tour of Dubai in a Day
2 Comments
Besides my impressions from a whirlwind trip to Dubai, this article serves as a tour guide to ten of the city's most famous and photogenic locations that one could see and photograph in a single long day.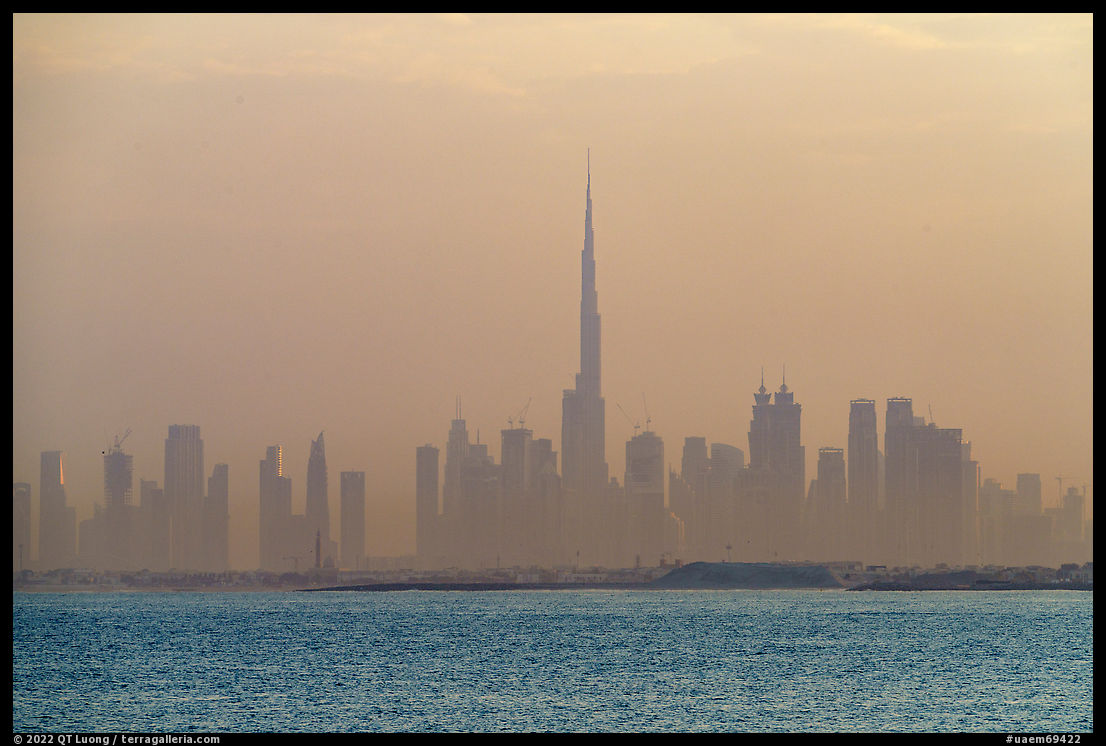 It was my first time in the Arabic world, and despite my short stay, I could understand why Dubai has been rising as a top international travel destination. The city is as futuristic as any on earth. It is a place of superlatives, with the tallest building in the world (Burj Khalifa), the largest shopping center (Dubai Mall), the largest Ferris wheel (Ain Dubai), the tallest hotel (Burj Al Arab), and a few others that I have missed. It is home to some of the most remarkable contemporary architecture. High-rises can sometimes look all the same, but in Dubai, most feature a distinctive design. At the same time, Dubai has retained an unmistakable Arabic flair, visible not only in the numerous mosques, prayer calls more melodious than I imagined, and building designs but also in the everyday dress of some. All of this makes Dubai a city that defines modern sophistication with an exotic touch.
As Dubai aimed to become a tourist destination, the first-rate Emirates airlines initially enticed travelers to stop-overs. Thanks to its location at the crossroads of Asia, Europe, and Africa, its hub at Dubai International Airport is at the time of this writing the busiest airport in the world in terms of passenger traffic. From a practical point of view, Dubai is an easy destination thanks excellent touristic infrastructure and one of the best safety records of any large city – violent crime is extremely rare. Covid-19 PCR tests results were delivered by SMS in less than five hours. The shopping and dining are some of the best in the world. The latter can be explained by the city's population, which is 80% immigrant, resulting in a rich melting pot of cultures that contribute to a cosmopolitan character. I was surprised by the diversity of city's mix of attractions.
Jumeirah
My first destination was Palm Jumeirah, a set of artificial islands that from the air take the shape of a palm tree – there is another set of offshore artifical islands shaped like the world. A promenade near the eastern tip on the external shore offers a distant view of the city over the Persian Gulf waters. It is the only place from which one can include Dubai's two most famous buildings, Burj Khalifa and Burj Al Arab in the same frame. Designed to be Dubai's landmark and put the city on the global map in 1999, Burj Al Arab was once the tallest hotel in the world (321 meters, four other hotels in Dubai are now taller) and according to some, the only 7-star hotel. At dawn, buildings are dark, so the evening would have been preferable, but I had another destination in mind. On the mainland, nearby Sunset Beach, one of the public beaches near Burj Al Arab, used to have some of the best views of the iconic hotel, but it is now blocked by a new building under construction – seen on the first picture. Things change fast in Dubai! However, there are still two spots with an excellent view. The first is Madina Jumeirah, a lush resort village whose landscaped garden and waterways make you forget you are in one of the aridest deserts on earth, with only about 1 to 2 days of rain per year. The palatial hotels and souk recreate an Arabic atmosphere with traditional wind towers. The second is the Jumeira Beach Hotel. From afar, it resembles a wave complementing the famous sail-like shape of Burj Al Arab. A rooftop bar with an outdoor terrace provides a great view extending from the landmark hotel to downtown Dubai. The Jumeira Mosque, a fine midday destination, is one of the few in this part of the world to be open to non-muslim people through two daily guided tours.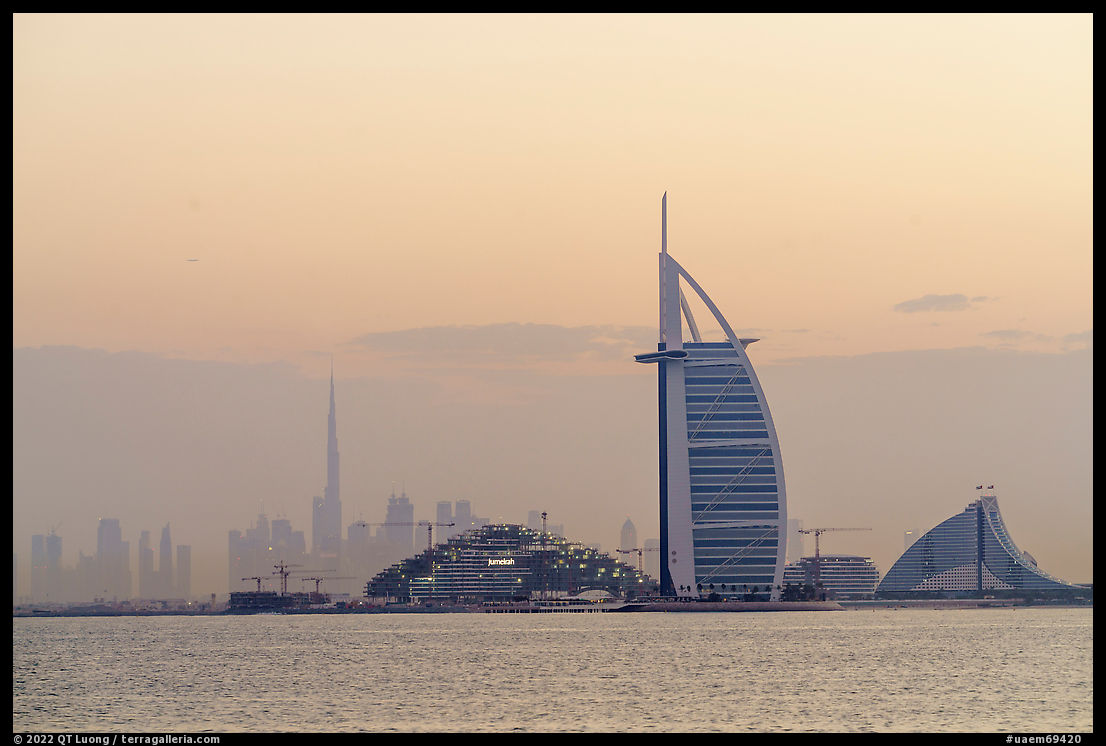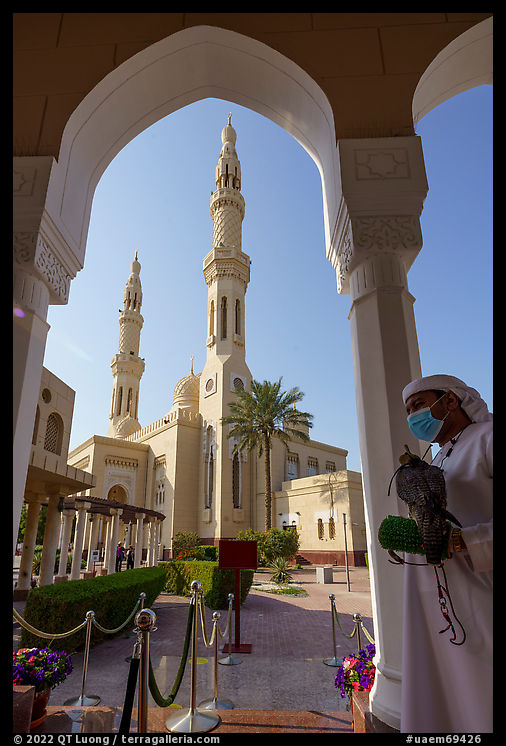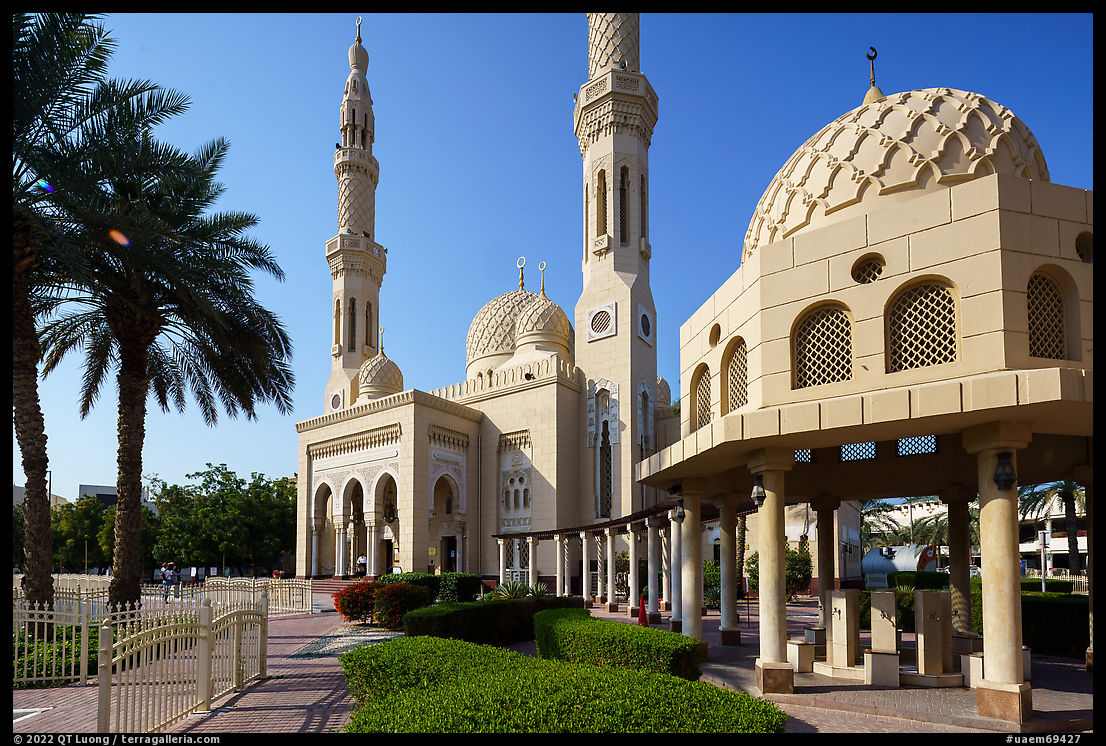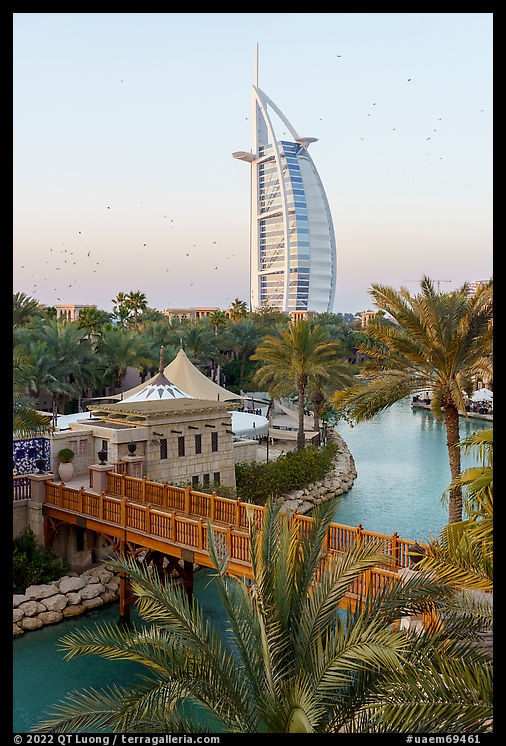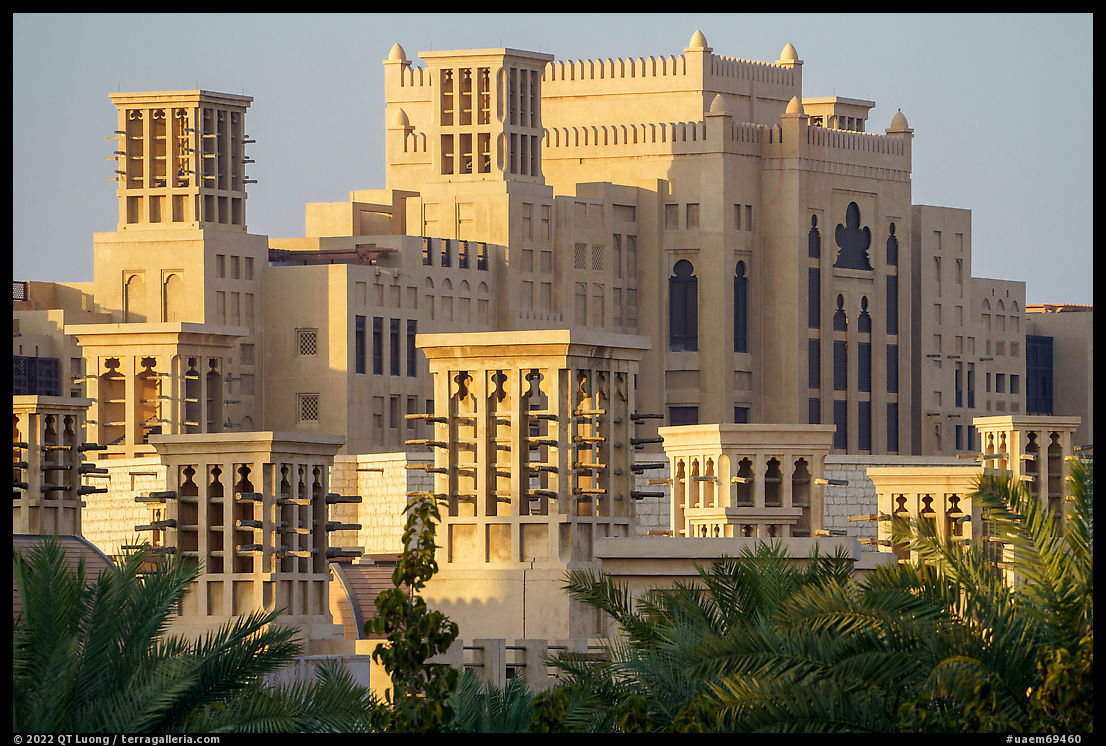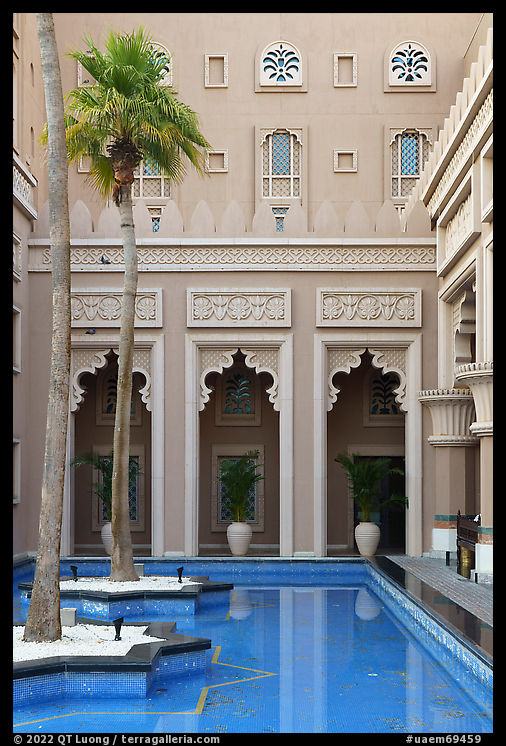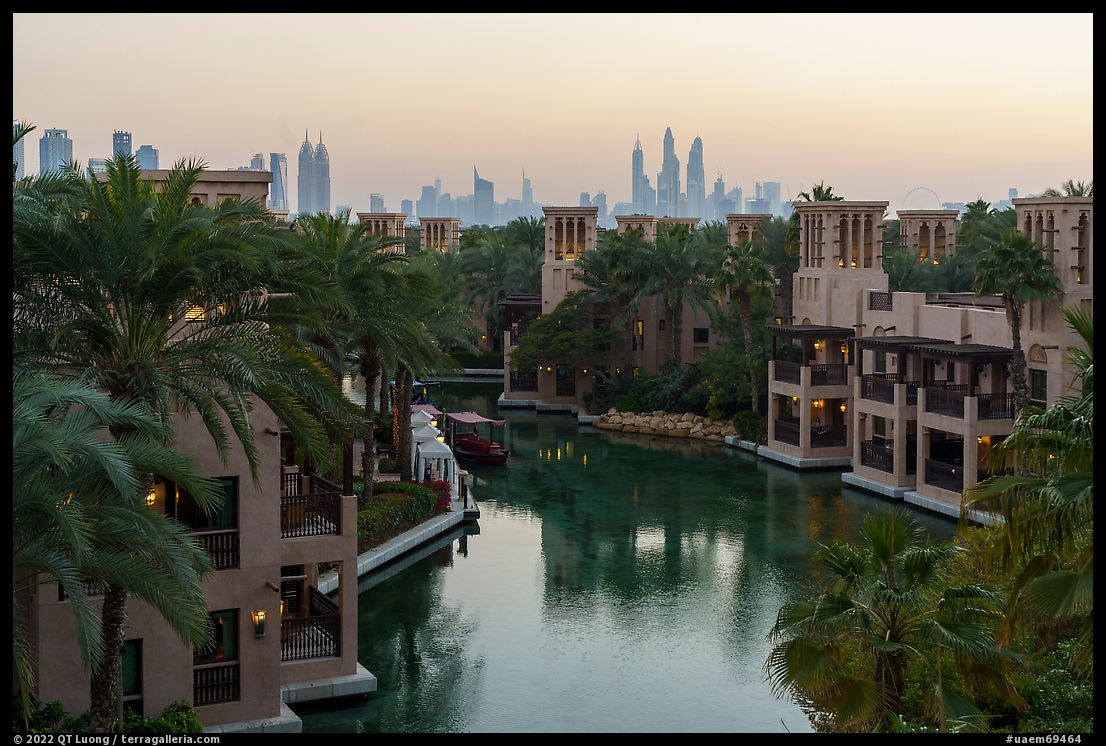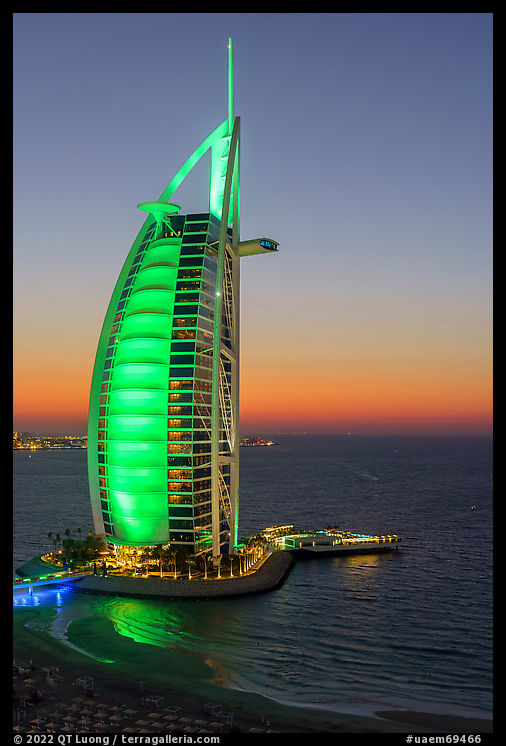 Downtown
The star of downtown is no doubt the Burj Khalifa, the world's tallest building (half a mile high, 828m), which was completed in 2010 and amazingly built in six years. Due to limited time, I skipped the trip to the world's highest outdoor observation deck (148th floor) and instead looked for views from the ground. In the morning, I found distant views with reflections in Dubai Creek at two waterside promenades: Business Bay and Al Jaddaft Walk where the farther point of view lent to a better relative sense of scale of the towers. For close views, it is hard to beat the fountain pool within Souk Al Bahar at the base of the tower even though the fountains do not play in the morning. However, the Palace Reflecting Pool provides an attractive alternative. You will need a very wide lens to capture Burj Khalifa from near. The widest perspective-control lens, the Canon 17mm TS-E, was barely enough to include it all. Instead of visiting the nearby Dubai Mall, I strolled the Mall of the Emirates. I was hoping for a glimpse of the largest indoor ski area (in the middle of the desert!) but instead spent much time looking for water to stay energized, not a given in a maze of luxury shops. Note that I've been strongly advised that deploying a tripod in those places is a quick way to get in trouble with security. Permits for professional photography (which are very hard to come by) will be asked for, and photographers have reported being summarily escorted out from premises. Some even wrote that mere professional-looking cameras triggered the same reactions, but I experienced such difficulties only once and it was not downtown.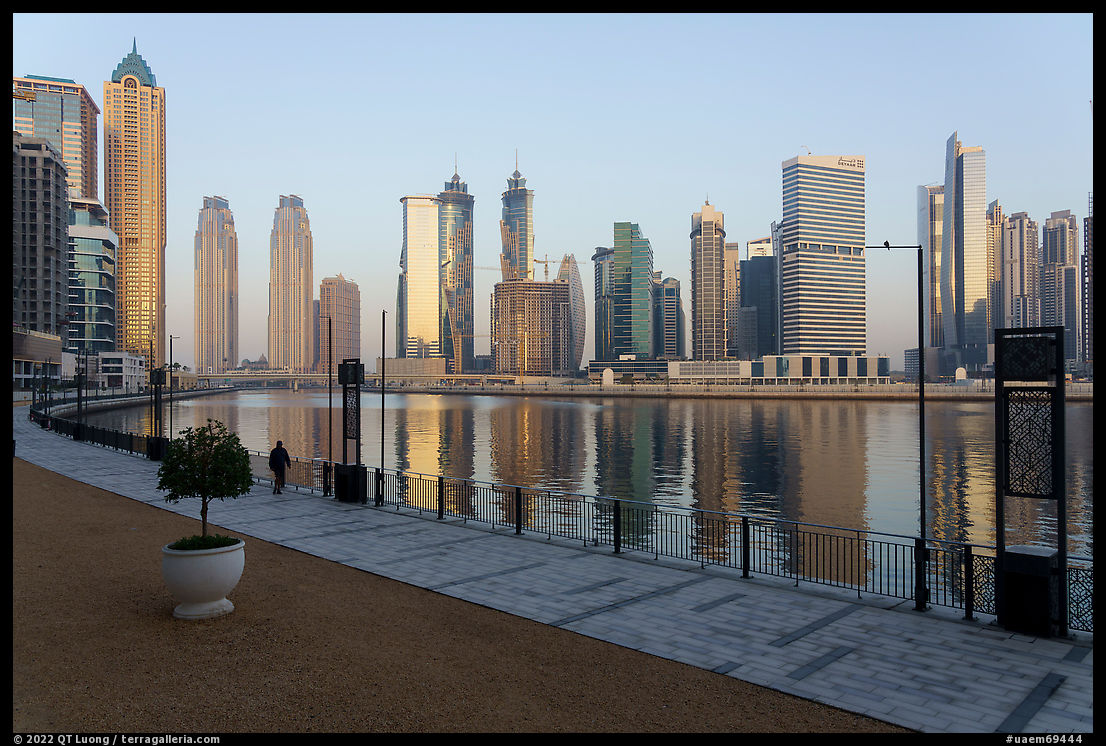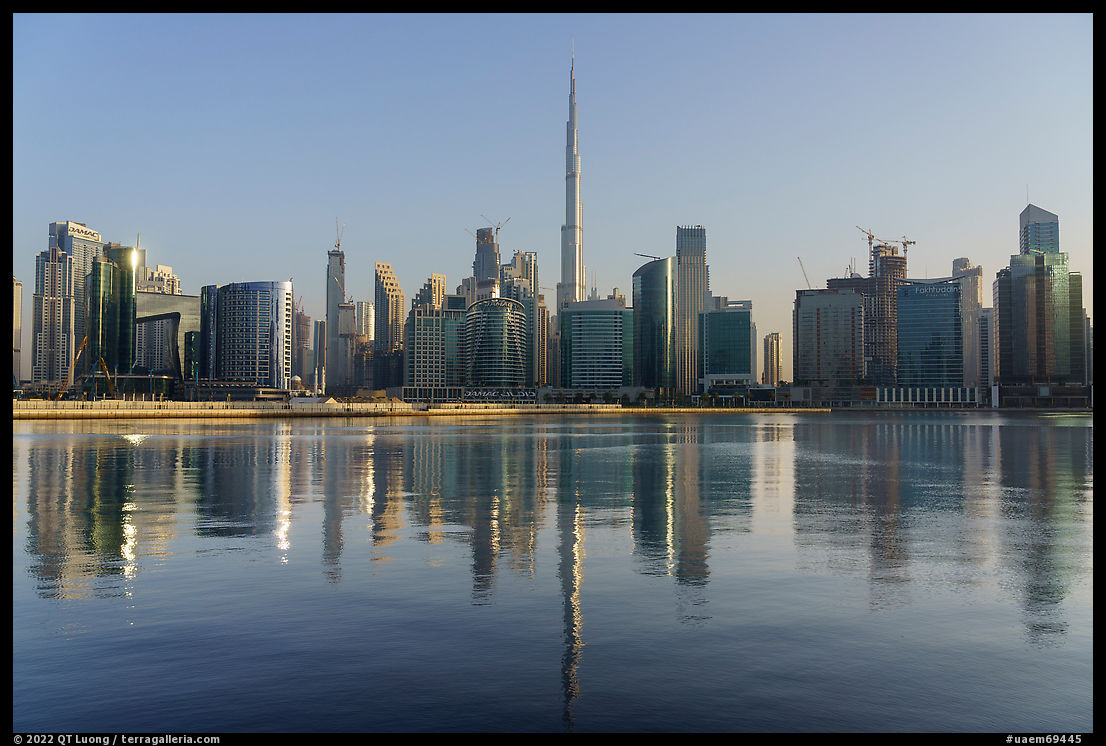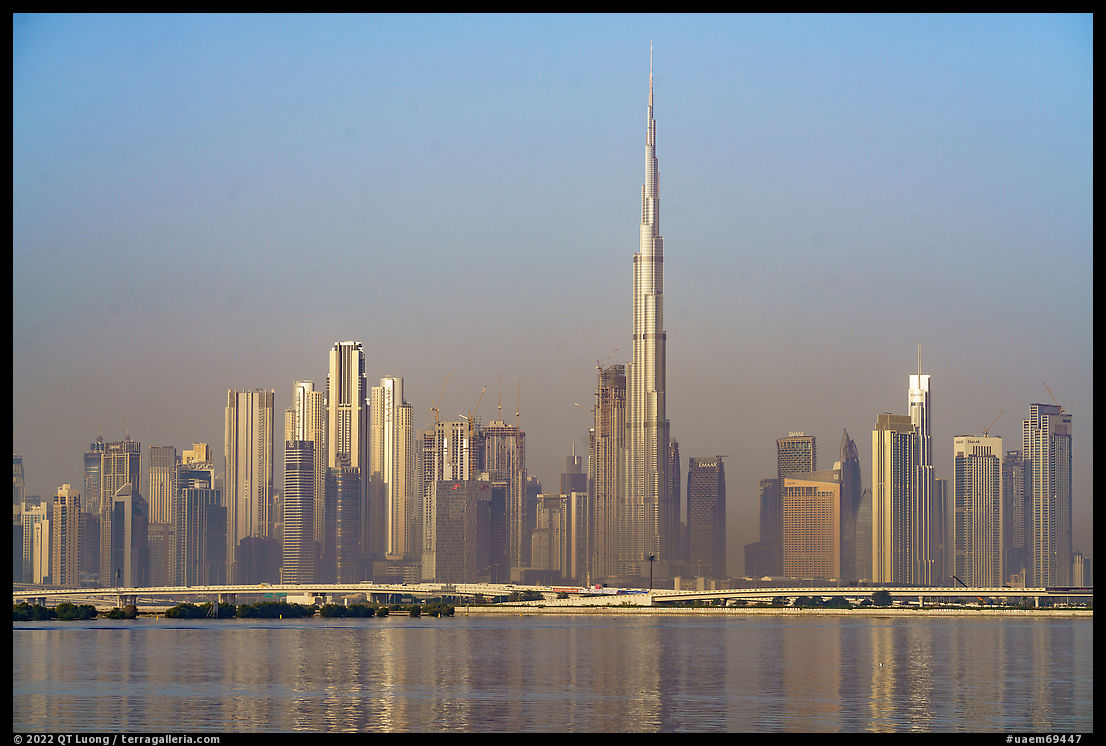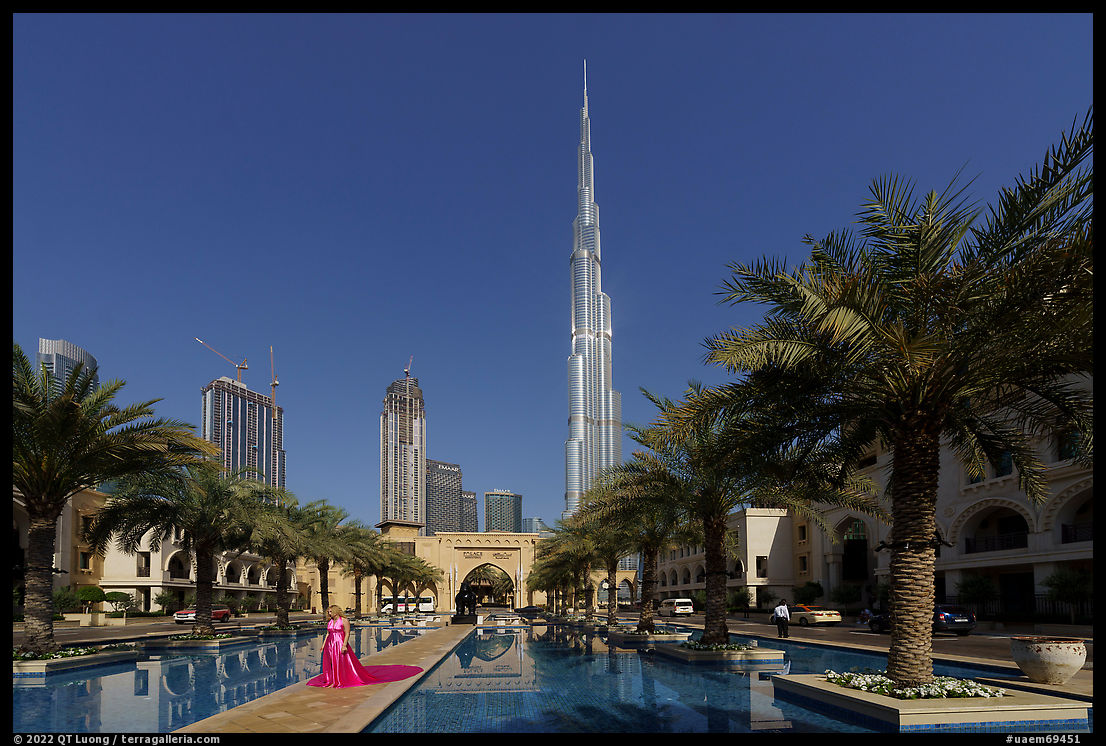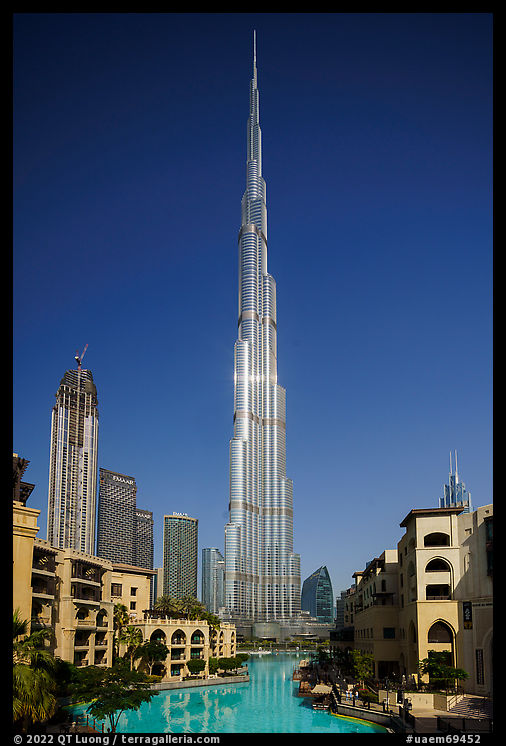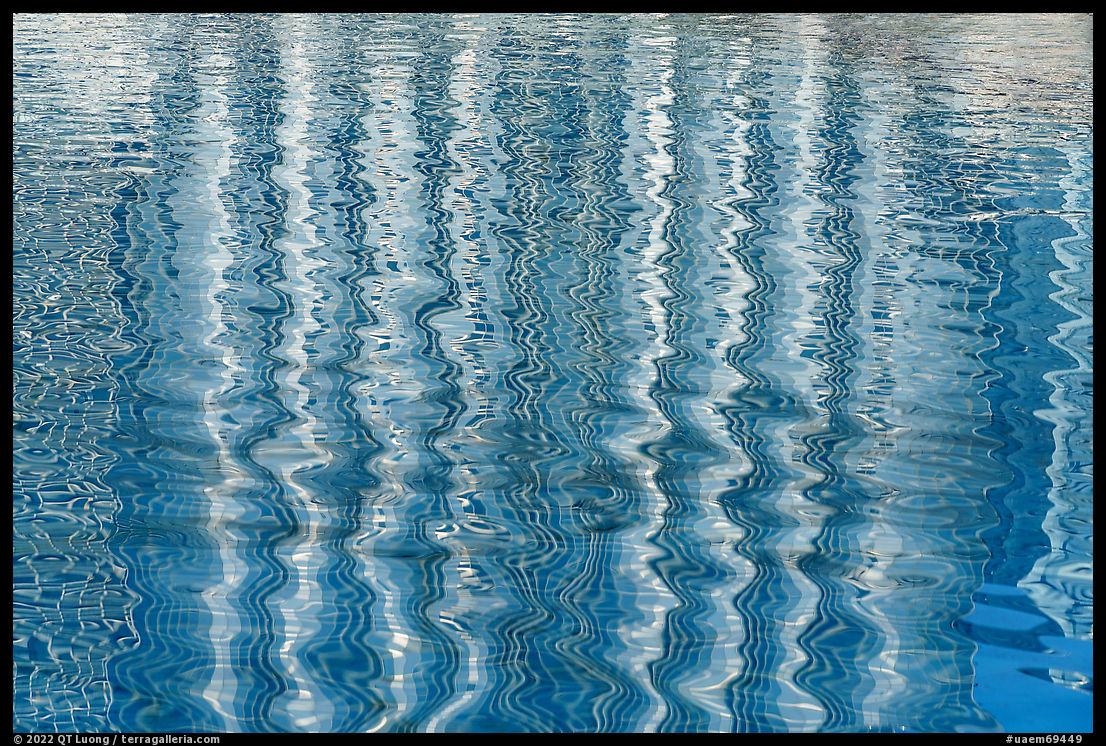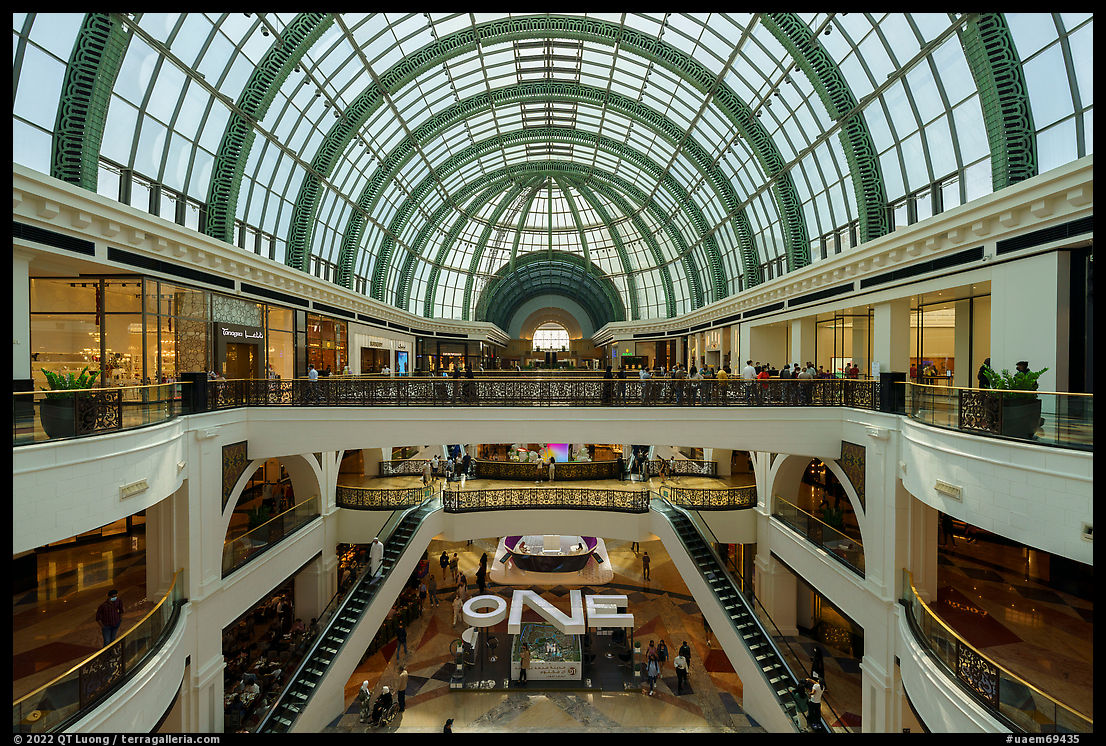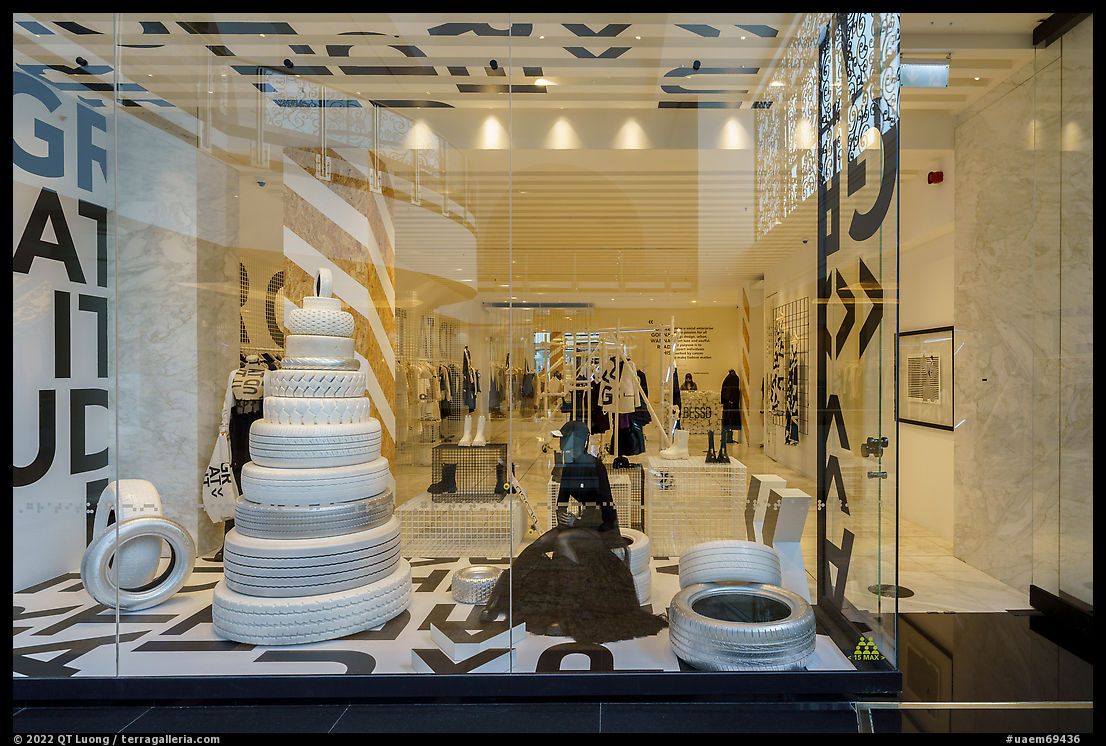 Deira
One of the oldest neighborhoods of Dubai, Deira is a world away from the slick skyscrapers of downtown. The narrow streets and alleys are crowded, chaotic, and felt like a meeting of the Mediterranean and India – which they are since the area's souqs have long been venues for the trade of traditional goods ranging from gold to spices. You'd need hours to get lost in that maze (there are no no-go areas) near the mouth of Dubai Creek, but here are some photos all made within half an hour. As a street photography destination, it works all day, even though the lights of the early evening would be a bonus. Prior to my trip, I was under the impression that Dubai is a very restrictive place for photography. Besides the tripod limitations, drones are now strictly prohibited. In theory, one needs to ask permission before photographing anybody, but in practice, nobody seemed to care. Compared to the norms in this part of the world, Dubai is pretty much an open society.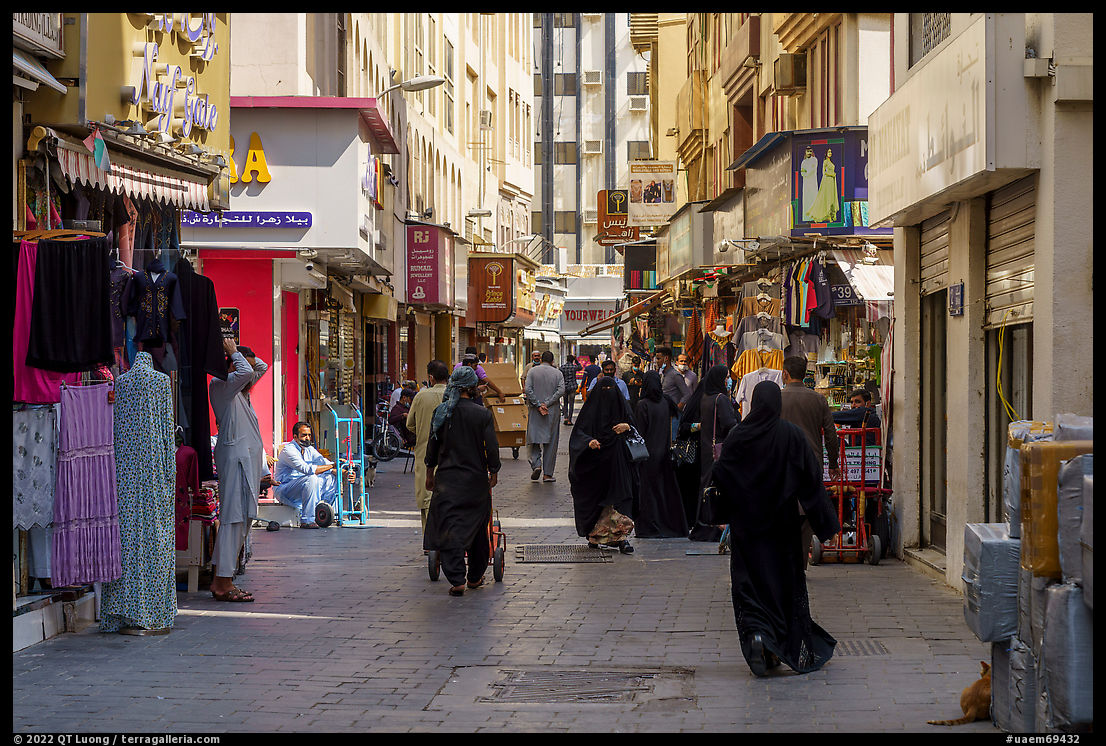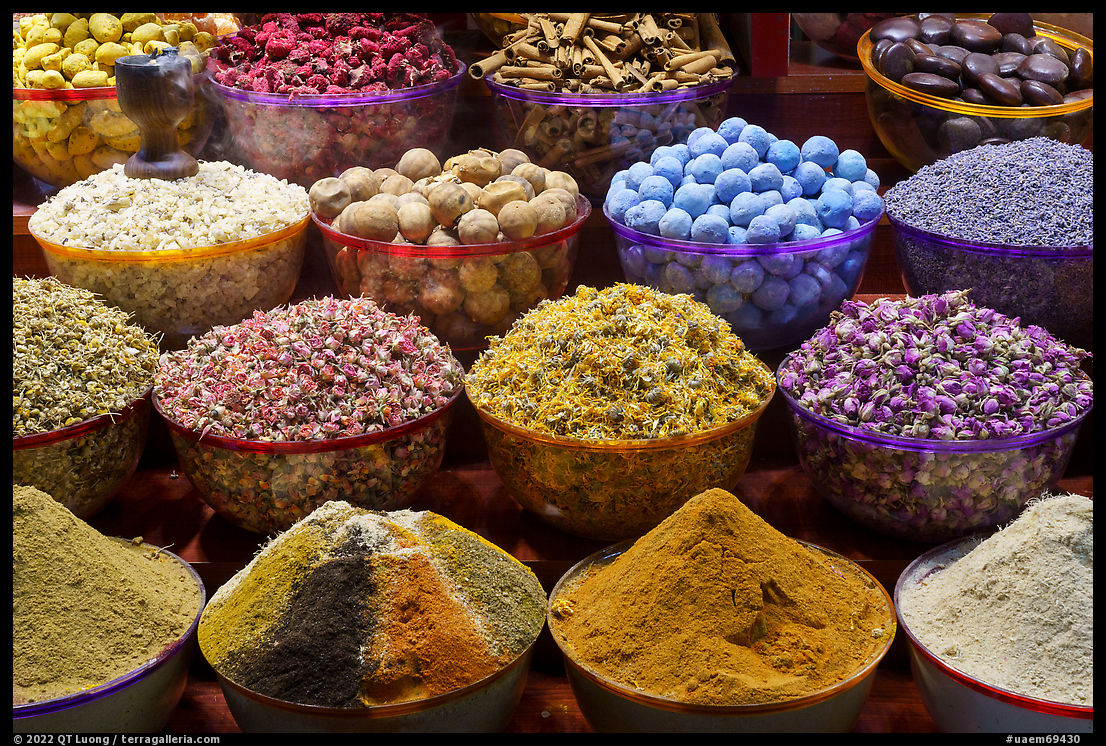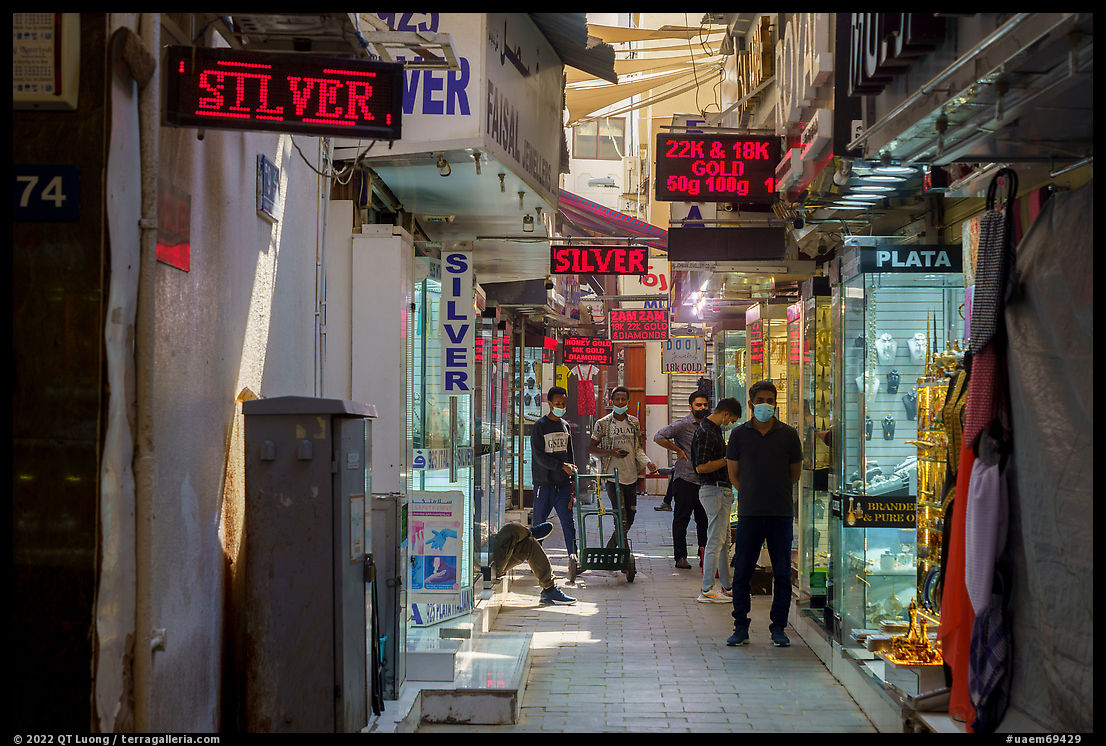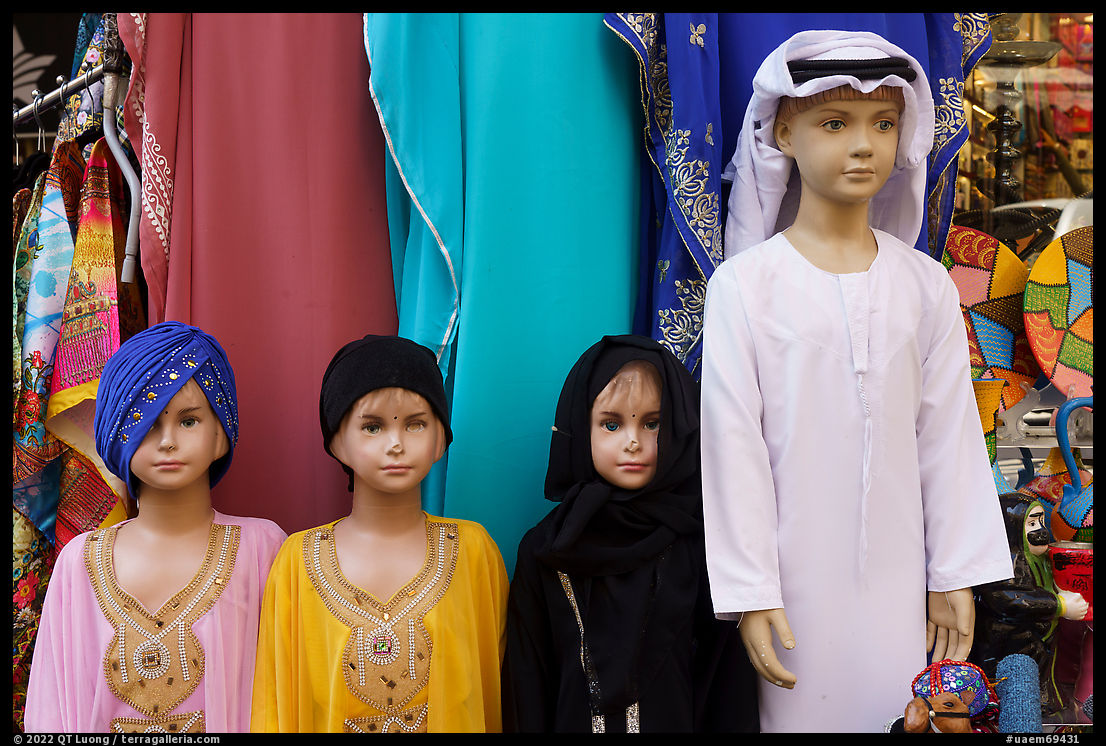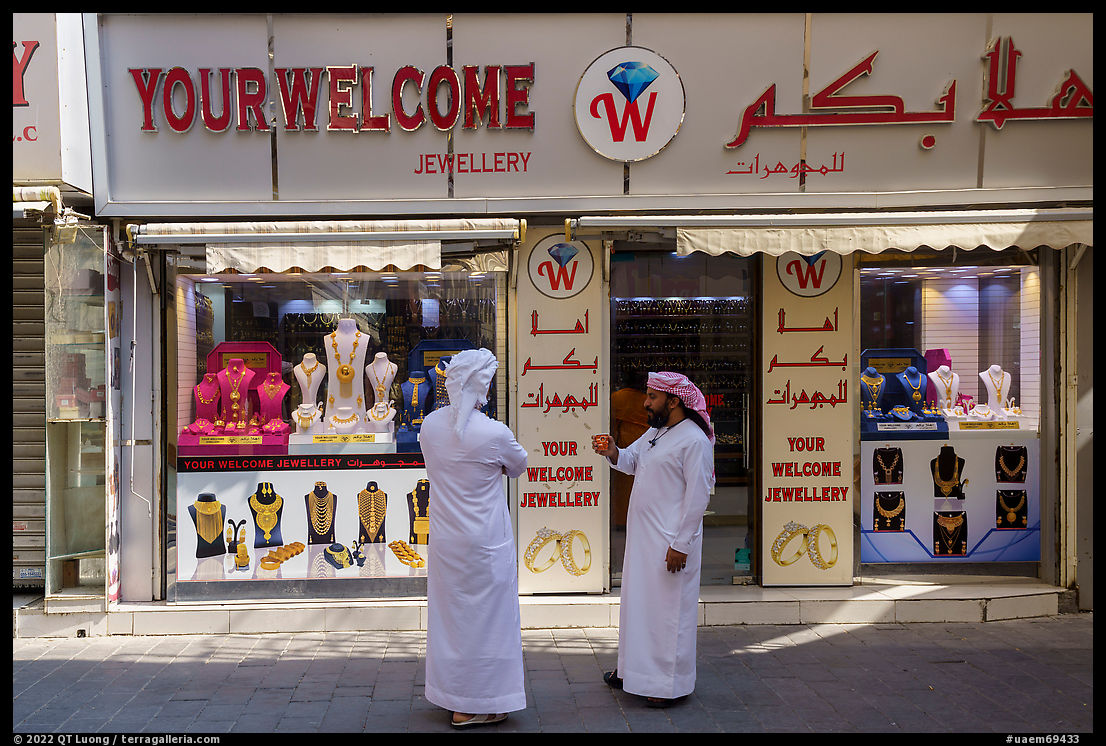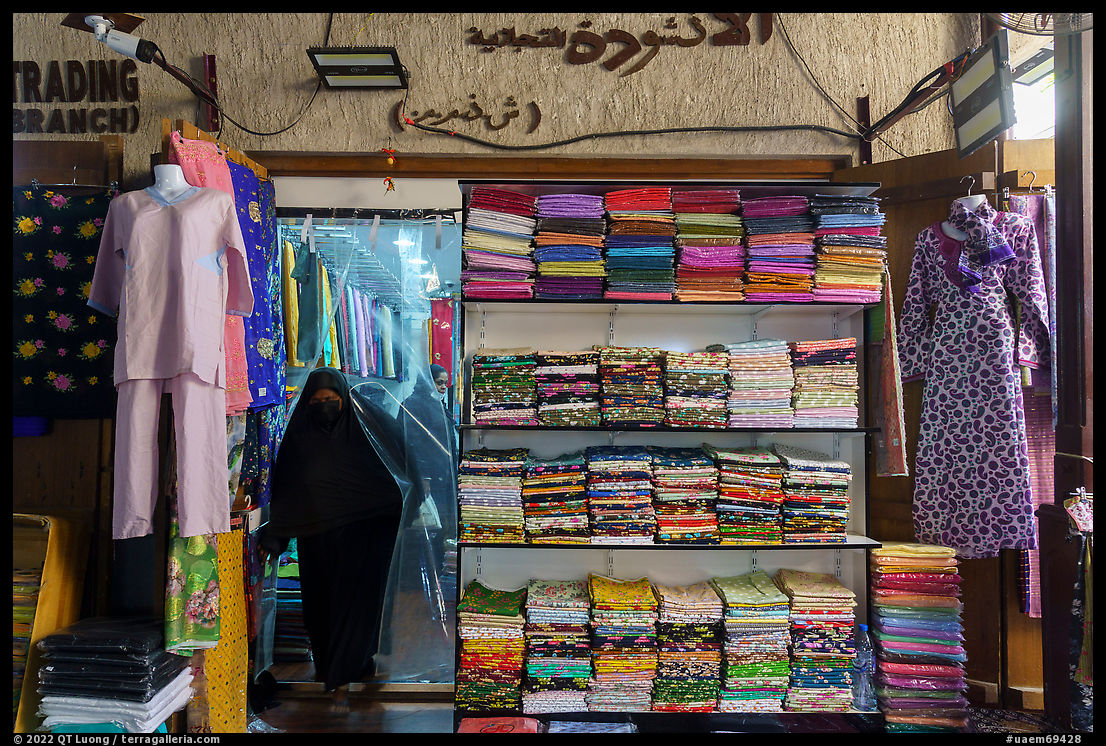 Marina
Dubai Marina is one of the newest neighborhoods of Dubai and the wealthiest. Bars and eateries make it a popular evening destination. On Dubai's main thoroughfare, the Sheikh Zayed Road bordered on both sides by impressive skyscrapers, the traffic is always moving, but it slowed to a crawl in the Dubai Marina access roads. Its array of residential towers rising from water reminded me of Miami, but a mosque bordered the canal which is plied by a multitude of restaurant boats. My hotel, the Sheraton Jumeirah Beach Resort was close to the start of three pleasant night walks, the Marina Promenade along a canal, The Walk at JBR (Jumeirah Beach Residence), a sprawling outdoor shopping and dining promenade, and the JBR Beach boardwalk. Towering above it, Ain Dubai is the world's tallest observation wheel, rising 210 meters, and built with more metal than the Eiffel Tower.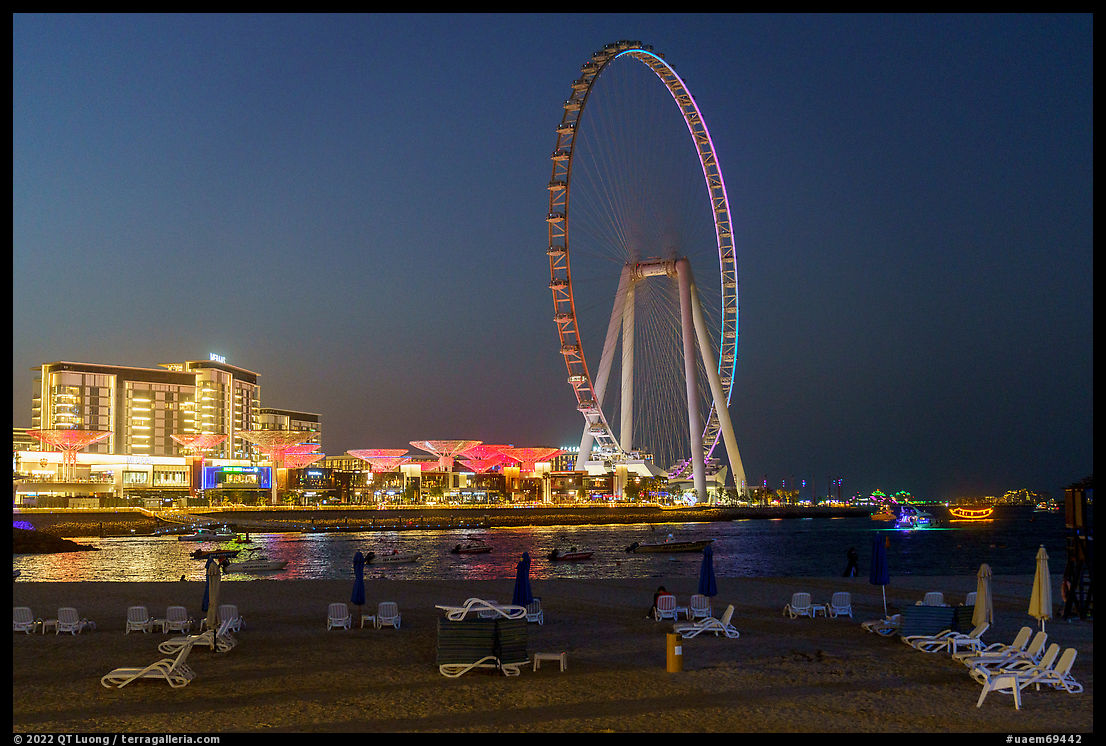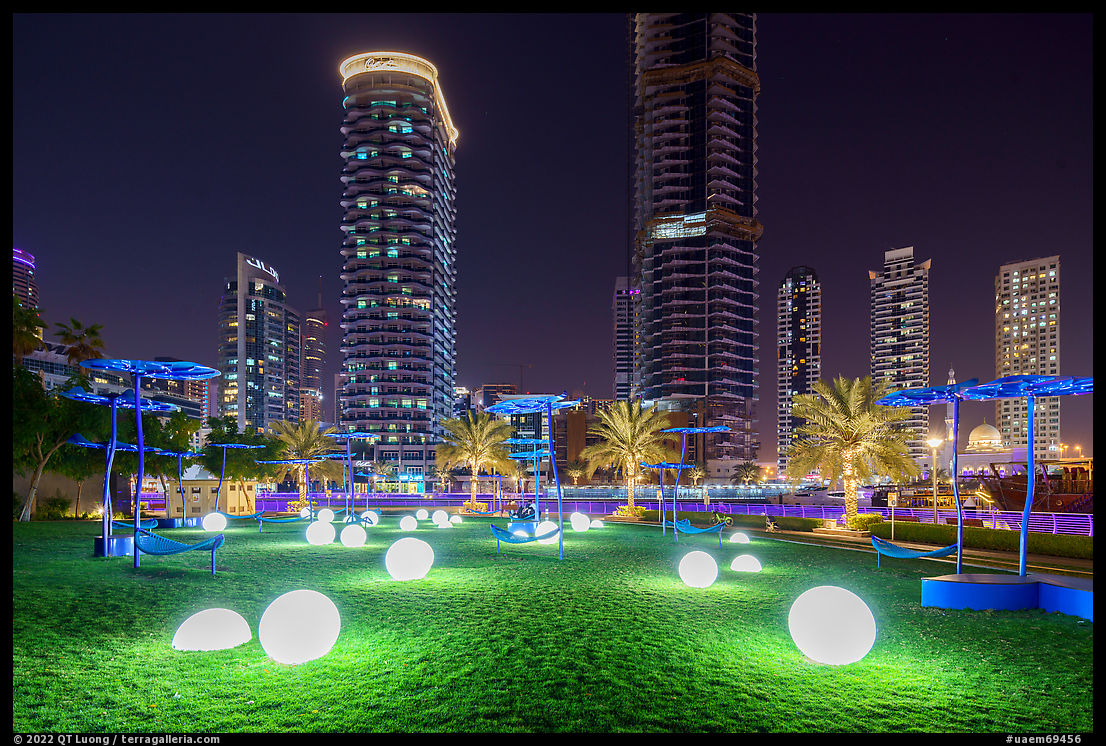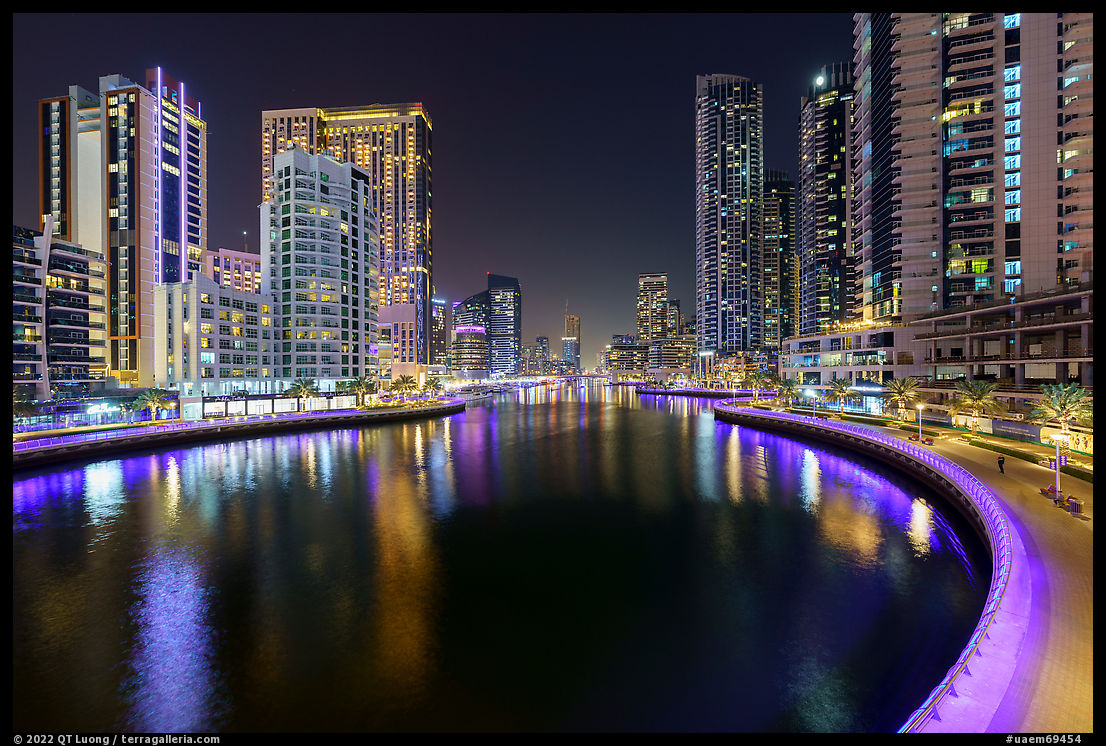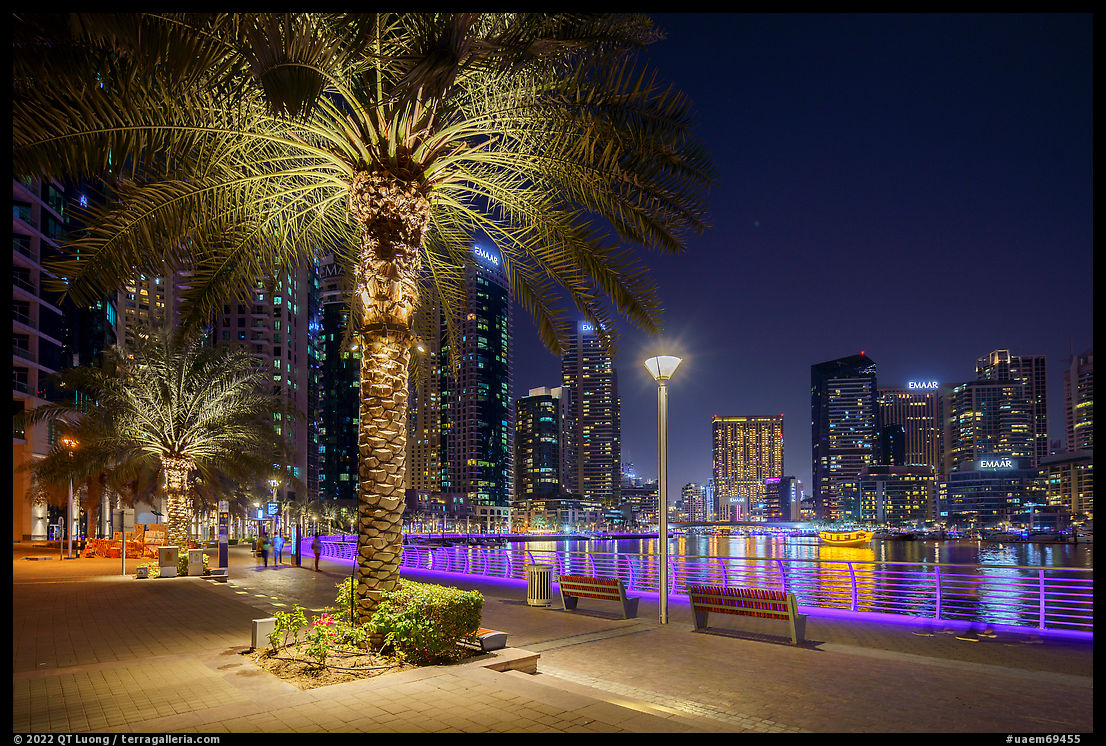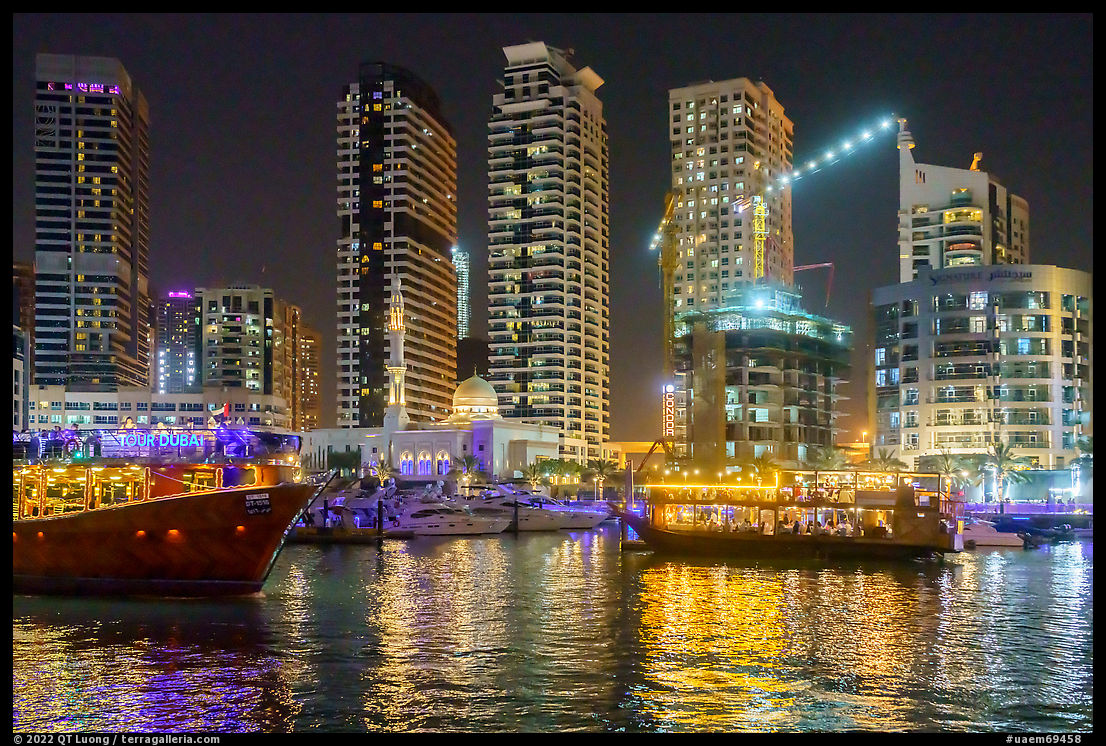 Summary: one-day itinerary with top ten Dubai locations
Palm Island
Business Bay
Al Jaddaft Walk
Souk Al Bahar
Mail of the Emirates
Jumeirah Mosque
Deira Souks
Madina Jumeirah
Jumeirah Beach Hotel
Dubai Marina
Dubai has an excellent metro system, but it doesn't reach all locations. If you are trying to visit all the above in a day, you'll want a car, ideally with a driver.
Sharjah
Sharjah is not a district of Dubai, but a different Emirate – Dubai designates both a city and an emirate, sort of like New York City and New York State. Sharjah and Dubai are two of seven emirates that in 1971 came together to form the United Arab Emirates (UAE), a nation only 50 years old. Although in theory, I could have visited all the locations above in a single day – I did it in a cumulated 14 hours, this did not happen. On my first day in the UAE, in the afternoon I traveled to Sharjah to participate in a
discussion panel
at the
Xposure
international photography festival and afterward to a PCR test location. With my 12-hour jet lag – the maximum possible, the difficult acoustics, and the impromptu questions, I initially did not feel at ease in the setting. However, the moderator Elia Locardi, an online acquaintance since the days of Google+ that I was delighted to meet in person, told me I'd done OK and Xposure included me in that video recap:
The Power of Photography… A panel discussion that in and of itself was powerful.

More impactful seminars to come at Xposure 2022.#Xposurexpf #international #photography #festival #Sharjah #UAE #Xposure2022 #welovephotography pic.twitter.com/GLHiT1iqfn

— Xposure (@xposureXPF) February 15, 2022
I was glad to have come as visiting the festival provided me with another measure of the UAE's achievement. Cities, however impressive they are, can be difficult to definitively compare because each of them is so individual. On the other hand, I've been to many photography festivals and fairs, and Xposure was definitively at a scale above anything I'd seen. The photography exhibition consisted of several dozen booths, most of them dedicated to a single photographer. Each of the booths was in itself an exhibit comparable to those put up by best galleries anywhere, with several dozen prints of average print size maybe 30×45 inches (often more), all impeccably lighted and framed. They even recreated a landscaped jungle environment around an exhibit of primate portraits by Mogens Trolle. There were extensive retrospectives by photographers like Steve McCurry, David Doubilet, or James Natchwey. Like at so many locations on that trip, I could have easily spent the day.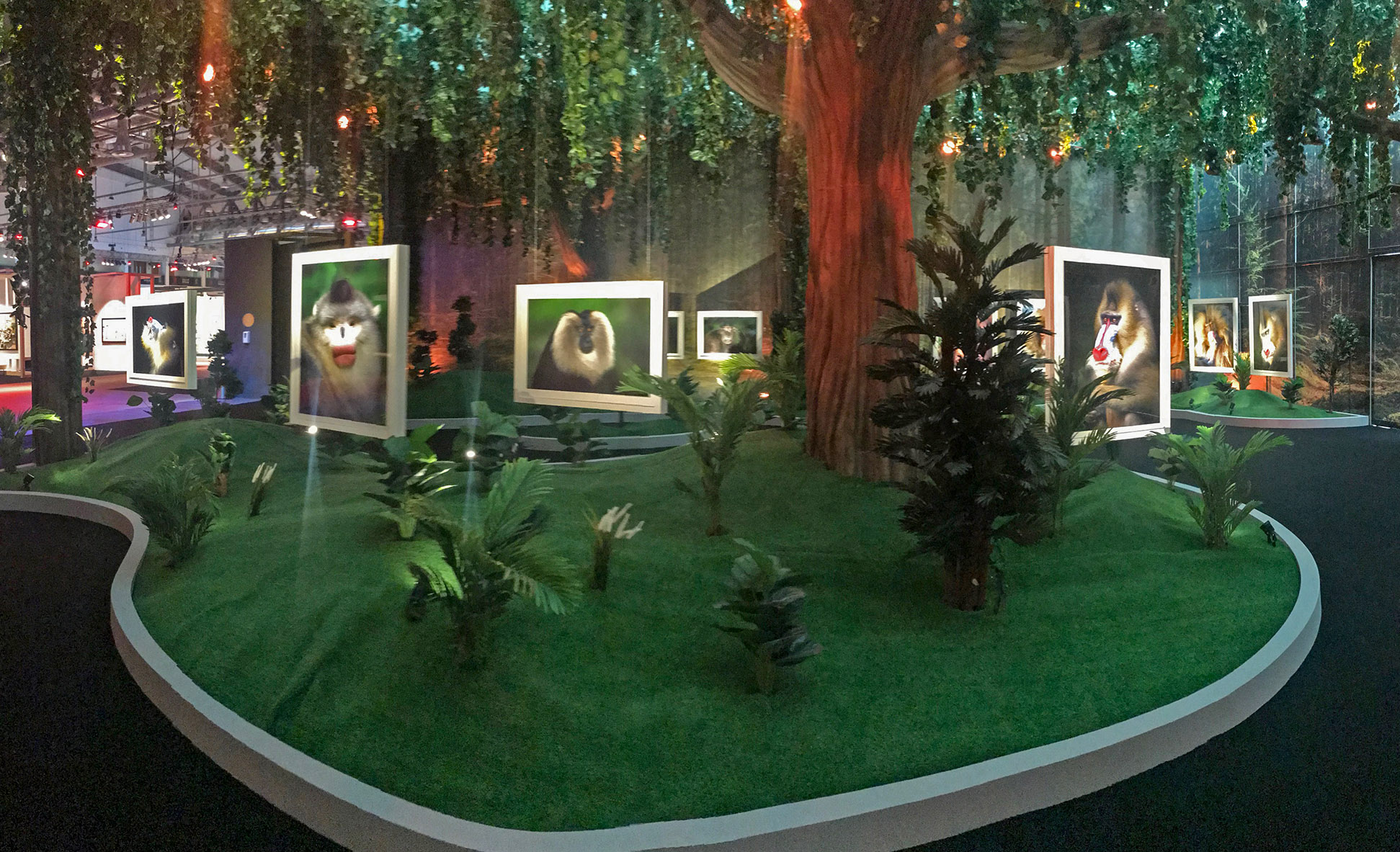 Visiting Xposure drove home the point that in the UAE, they dream of big things and make them happen. Standing in the futuristic city, it is amazing to think that less than a century ago, people there still lived in tents. Some will cite easy oil money, but oil currently represents less than 5% of Dubai's economy. Vision and embrace of the future has to count for something.
My day of touring Dubai was on what was initially supposed to be my "rest day" from air travel – a 16-hour direct flight from San Francisco. It was such a whirlwind tour because visiting the city was not my reason for traveling half-across the globe from California to Dubai, but yet because of the pandemic, it didn't feel right to extend my stay beyond "essential travel". In the next post, we'll come closer to what brought me to Dubai. Stay tuned!