I have seen quite a bit of confusion about how many national parks there are in America, and what distinguishes them from other public lands, including other units managed by the National Park Service. In this article, I seek to clarify and explain why the 59 national parks are in a category apart.
The national parks and other public lands
The
Yosemite Grant (1864)
marked the first time a nation had set aside a large tract of pristine land for all people and for all time. Even though the notion of public land and its preservation dates back further, the national parks would be their first tangible embodiment. Yosemite was initially administered by the state of California and became a national park in 1890. Yellowstone (1872) happened to be the first national park because at that time, Wyoming was a territory and not a state, so Wyoming could not administer Yellowstone.
The creation of national parks set up in motion a vast movement to preserve public lands. State parks are similar to national parks, but under state rather than federal administration. The first state park, Niagara Falls State Park was established in 1885 in New York. As of today, there are more than 10,000 state park units in each of the 50 states. In addition, parks are also maintained by local government entities. All those parks are quite clearly named "state park", "regional park", "county park", etc..
America's federal public lands, owned equally by all Americans, have expended well beyond the national parks. They now cover about a quarter of the U.S. land (618M acres) and fall mostly into four systems: National System of Public Lands managed by the Bureau of Land Management (245M acres), National Forest System (193M acres), National Wildlife Refuge System (96M acres), and National Park System (84M acres). All those lands include the word "national" within their designation.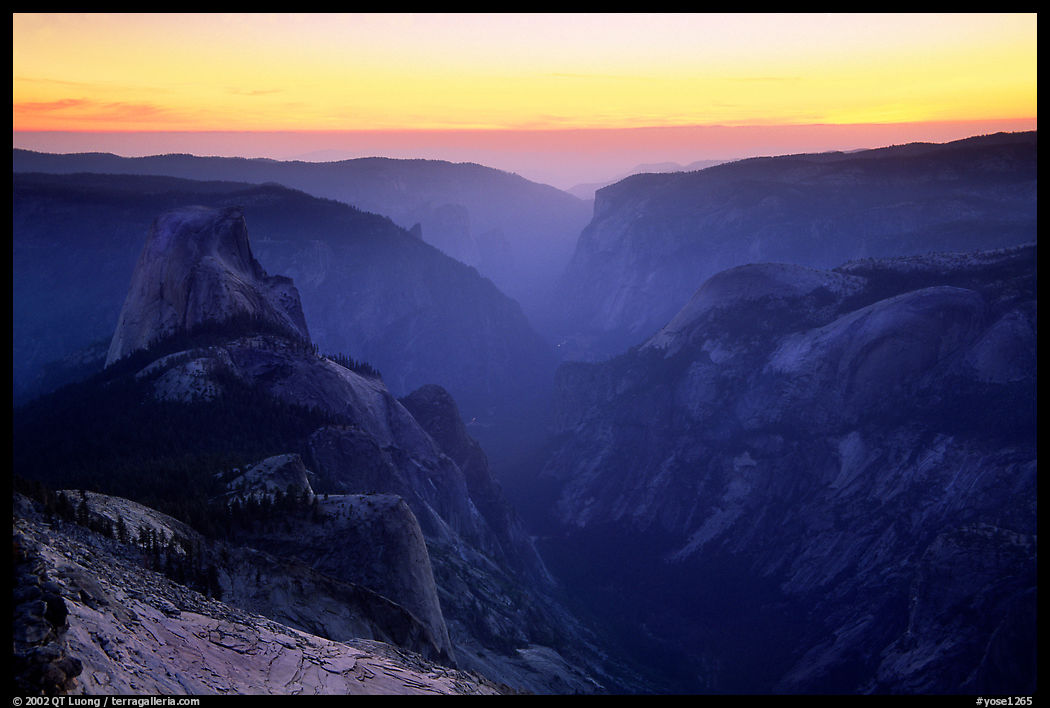 Yosemite National Park
The National Park System
As of this post, the National Park Service (NPS) manages a total of 417 units, including both natural, cultural and historic resources of national significance. Each of them is called a "National Park System unit", but since this sounds a bit long, some refer to them as "national parks" for brevity. A better abbreviation would be "park unit" or "park site", because in the strict sense, "national park" refers to a specific designation. National Park System units include a total about 25-40 designations, depending on how you count them. Those include but are not limited to:
National Park
National Monument
National Preserve
National Historic Park
National Historic Site
National Memorial
National Recreation Area
National Seashore
National Lakeshore
National River
National Battlefield
National Battlefield Park
National Battlefield Site
National Military Park
and there are many variations. Just looking at the four types of military sites give you an idea of how confusing the nomenclature is. Personally, I'd favor three designations, one for primarily natural resources (maybe National Scenic Site), one for primarily cultural resources (maybe National Historic Site), and National Park. A
National Monument
ran by the NPS should be either a National Scenic Site or National Historic Site, while non-NPS national monuments could keep that designation, which makes clear how they originated. I'll discuss why "National Park" should be kept next.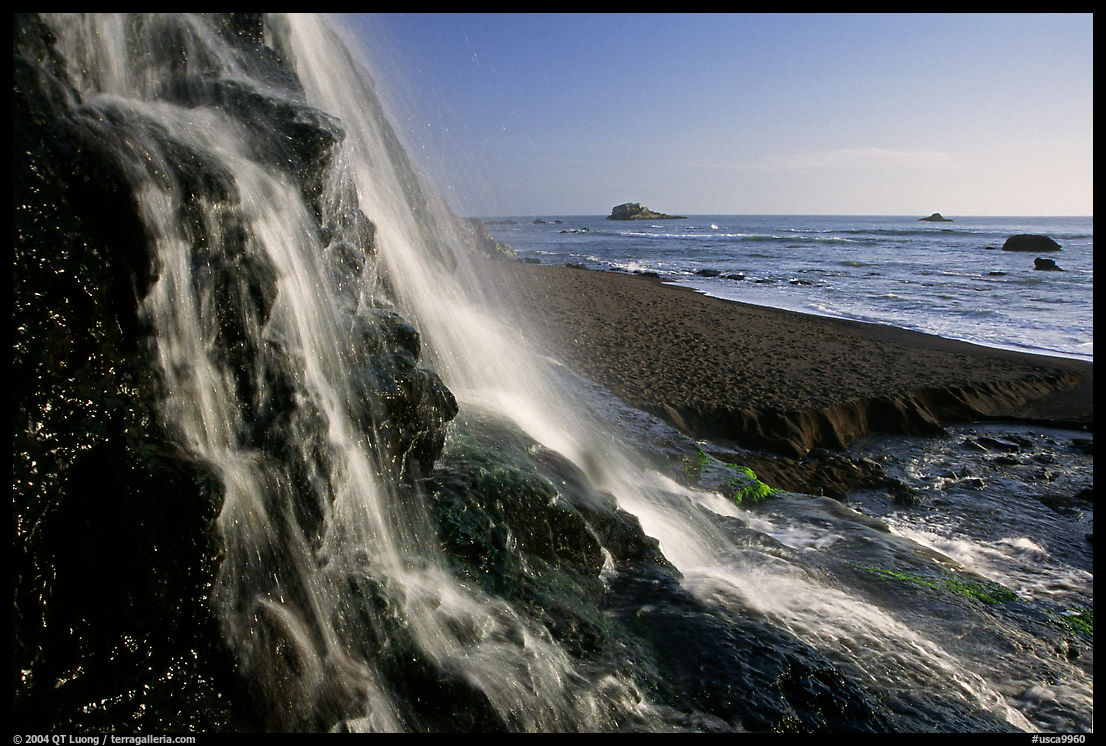 Point Reyes National Seashore
National Parks: the name matters
Amongst the 417 park units, there are currently 59 national parks. Those who call the park units "National Parks" sometimes refer to those 59 national parks as "Named National Park", "Full National Park", "Full-fledged National Park", or "National Park with full status". This in itself is an admission that there
is
a difference between them and the other types of units.
In theory, since the National Park Service General Authorities Act of 1970, all park units have the same legal status and protection. The collection of 417 park units is a system of equals. However, as Yogi Berra would say "In theory, there is no difference between theory and practice. In practice there is." If the designation name did not matter because "all park units are national parks" like some argue, why did so many national monuments saw their initial designation changed to national park? This started with the Grand Canyon (national monument: 1908, national park: 1919), and since then a total of 25 national monuments have been redesignated as national parks. And if the designation name did not matter, why are there several campaigns underway to upgrade the designation of Chiricahua National Monument, Craters of the Moon National Monument, and Indiana Dunes National Lakeshore, amongst others? The effort needed is not insignificant, as it requires clearing legislation in Congress, no easy taks in a climate of increasing partisanship and legislative gridlock. Only Congress (House and Senate) can designate a national park
This report on the campaign to rename Indiana Dunes National Lakeshore states:
A U.S. House committee has advanced a plan to change the name of Indiana Dunes National Lakeshore so that it reflects the reality that it is a "national park." … The Indiana Dunes already is a national park. This measure would make that clearer to tourists and local visitors by renaming it Indiana Dunes National Park … "I hope that the full House considers this important legislation as soon as possible, so that we can quickly begin to harness this national recognition of the Indiana Dunes…"
First, note that Indiana Dunes National Lakeshore already has "National" in it, so it is the "National Park" label that brings recognition. Second, the idea that "Indiana Dunes is already a national park" would be self-defeating. It applies to other units as well. By that logic, all of them should all be renamed "national park", not just Indiana Dunes. But if all the 417 units are renamed national parks, then how is that going to increase the recognition amongst them? If you look at
H.R.1488 – Indiana Dunes National Park Act
, a long list of specific reasons is given why Indiana Dunes deserves to renamed a national park. Clearly, the author of the bill recognizes that the national parks form a select group and intends for Indiana Dunes to join them.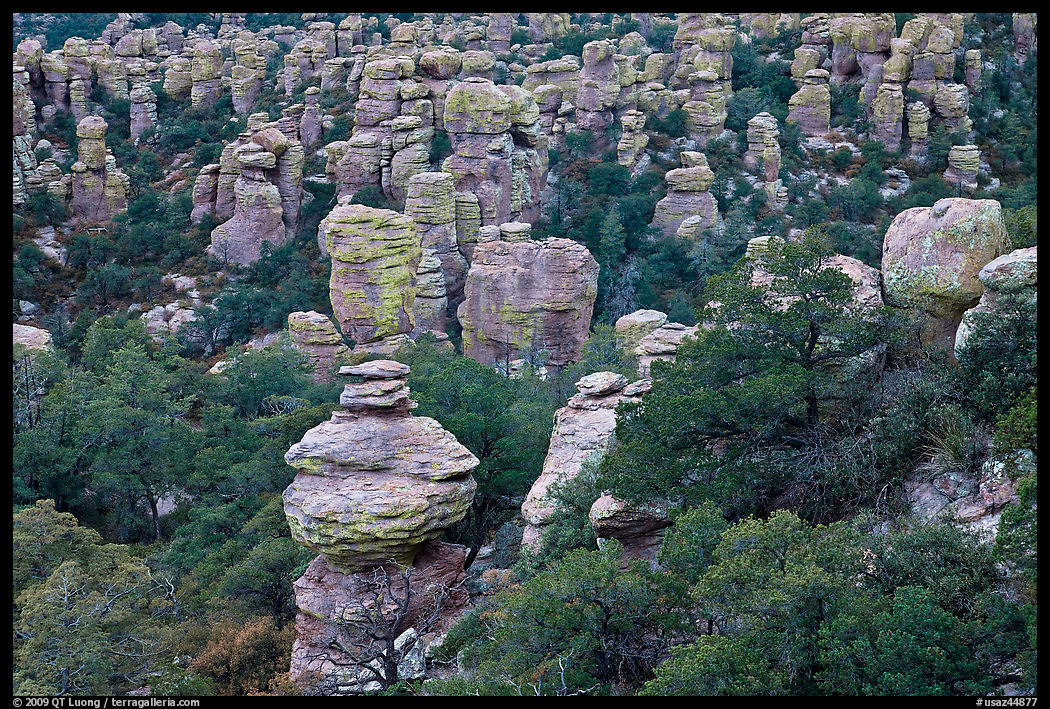 Chiricahua National Monument
National Parks: How do they differ from other units?
Since the very start of the National Park Service, the national parks were recognized as the crown jewels. While there are controversies about other public lands, nobody disputes the value of the national parks. The
National Parks Portfolio (1916)
included 8 national parks plus the Grand Canyon, which at that time was a national monument only because legislation to establish it as a national park had failed to pass. Subsequent NPS-sponsored editions of the National Parks Portfolio illustrated most national parks extensively on several pages, while only a paragraph was devoted to each national monument. So it would appear that the NPS was comfortable with some park units being more equal than others. More recently, Ken Burns and Dayton Duncan, who as historians have certainly a deep understanding of the National Park System, told its story mostly through the national parks, at the exclusion of other park units. In the companion book to the film, they made sure to include one landscape photograph (by me) for each of the 59 national parks, and none for the other park units. So through the history of the National Park Service, there has been a recognition that the national parks form a select group.
What sets the national parks apart? According to the NPS nomenclature, "Generally, a national park contains a variety of resources and encompasses large land or water areas." By contrast, for instance, "a national monument is intended to preserve at least one nationally significant resource. It is usually smaller than a national park and lacks its diversity of attractions." This official explanation implies that national parks, being larger and more diverse, are more valuable. The NPS at one point argued against redesigning Pinnacles as a national park because the park unit did not "include the full range of resources usually found in national parks". At the same time, the explanation allows for the inevitable exceptions (note "Generally" and "usually"). Some of the exceptions stem from the way national monuments are established. Some of them stem from regional differences, for instance one would not expect a Midwest national park to match the natural resources of one located in Alaska. There will also be exceptions that result from the whims of history, and it is OK if they are just that, exceptions.
The prestige of the national park designation attracts more public attention. Most of the recent renaming efforts were meant to bring more tourism to the local communities. Although there is nothing in legislation which says explicitly so, in practice, national parks are subject to more regulations. Activities that consume resources such as extraction, hunting or off-road vehicle use are generally prohibited in national parks while authorized in other park units. Many of the Alaska national parks consist actually of a "national park and preserve" with the national preserve explicitly created to allow resource-intensive activities.
I mentioned before that "national park" is often used for brevity instead of "National Park System Unit". Some favor the term not only for brevity, but also to emphasize the equal status of all park units. To follow this logic to its natural conclusion would mean dropping all the confusing designations altogether and call all units "national park". Are you ready for a Booker Washington National Park alongside Yellowstone National Park? Does anybody seriously believe they have the same significance? In any system of equals some entities are more equal than others. Some national parks are clearly international attractions, and some are not. Although from an administrative point of view, all units are equals, it is clear that some are more valuable than others, and it is not unreasonable to distinguish them with a name. An award doesn't confer any special rights to anyone, besides calling themselves an award-winner, but that does not make it an insignificant nor useless label. I think the "national park" label, we are simply recognizing with a name what is a reality on the ground. Would you agree that "national park" should be reserved for a selected group, or should all NPS units be called that way?
Yellowstone National Park