2017 in Review, Favorites, and Seasons Greetings
22 Comments
In 2017, I limited again my travels, in part because of the demands of the book tour for
Treasured Lands
. Beyond the
great critical reviews
,
awards
, and
official state recognition
, I am most grateful to all of you who have helped make the book a success. This has me considering a follow-up based on solely unusual views and locations. Despite the relatively short field time, I am fortunate to have been able to capture some elusive photographs that are sure to make their way into this project. I'd appreciate it if you would let me know which ones are your favorites!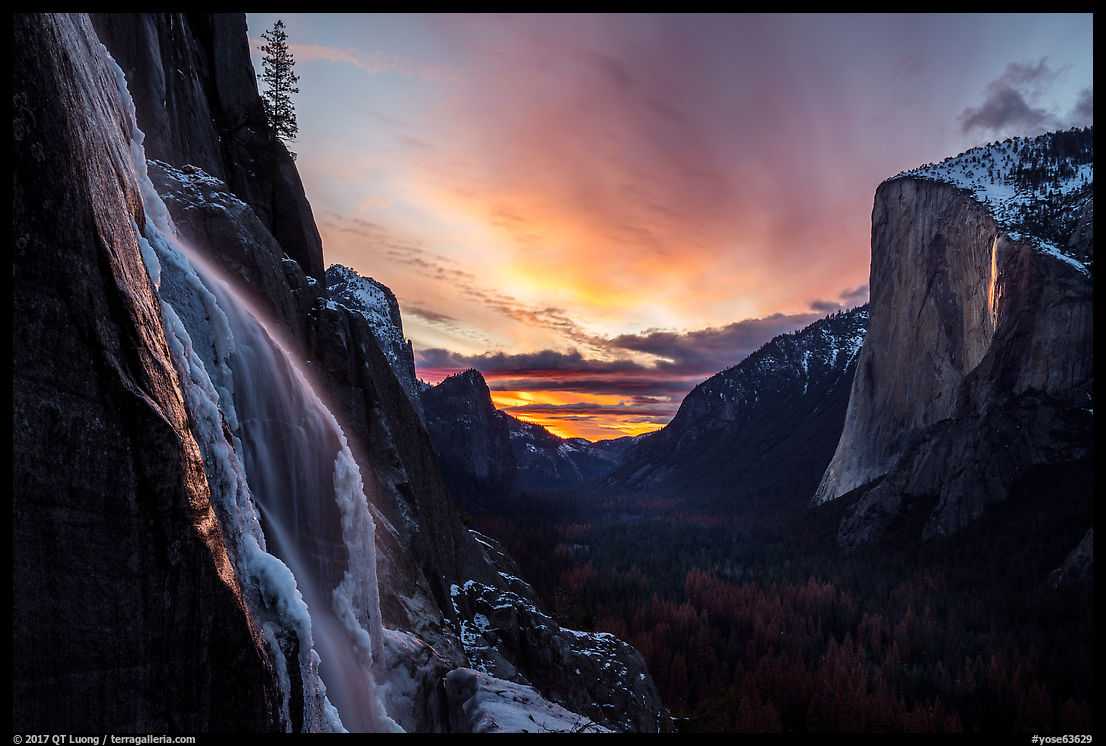 Yosemite's Horsetail Fall Firefall at Least: Why I didn't attempt to photograph Yosemite's marvelous "natural firefall" prior to this year, and the story behind an image that I bet you haven't seen before.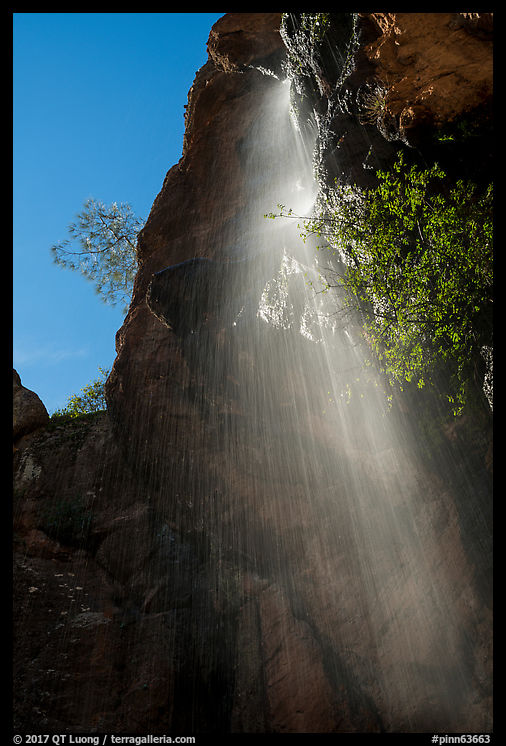 Pinnacles Moses Spring Waterfall at Least: For most of the year, Pinnacles National Park is quite a dry place. I revisited right after the high rains of this winter to observe the place transformed by the flow of the creeks and to photograph another elusive waterfall.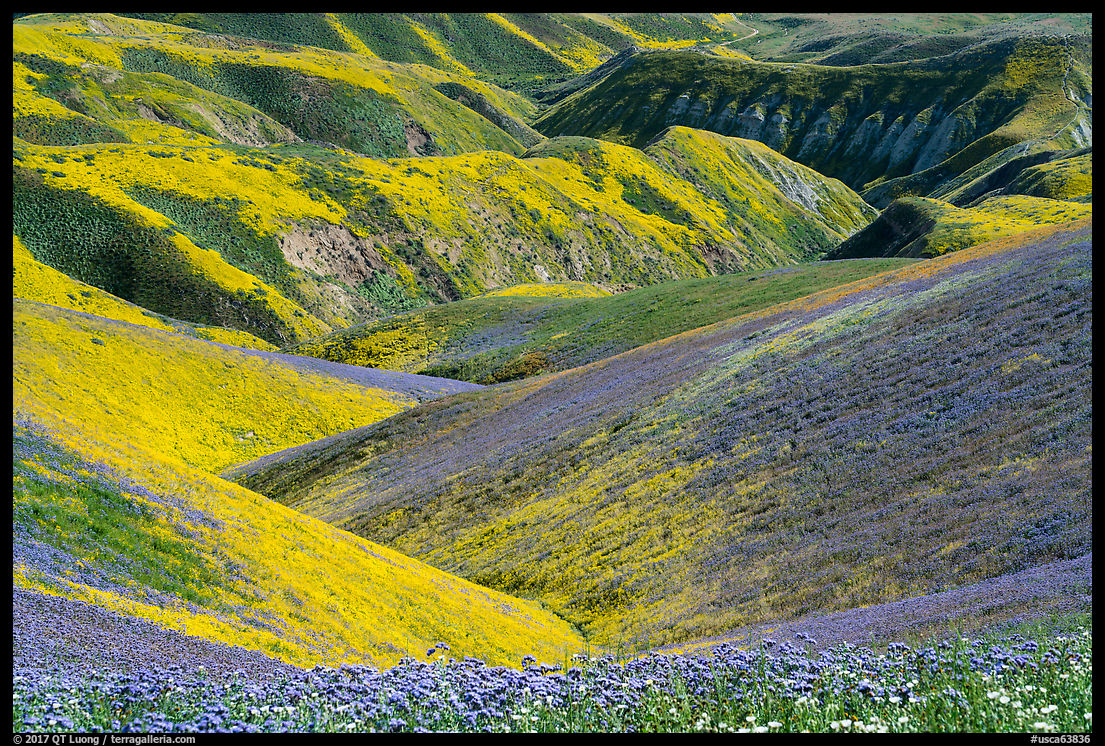 Carrizo Plain National Monument Super Bloom: Most of the times a barren-looking grassland, the little-known Carrizo Plain came to life thanks to the abundant rains of last winter, to become the site of a "super bloom", with some of the best wildflower displays I had ever seen in California. Next year, I will be spending more time in the national monuments as part of much needed advocacy for those public lands under attack. Even the government actions were deeply disappointing, it was heartening to see so many people speaking out for our public lands, and I hope that you'll continue to do so!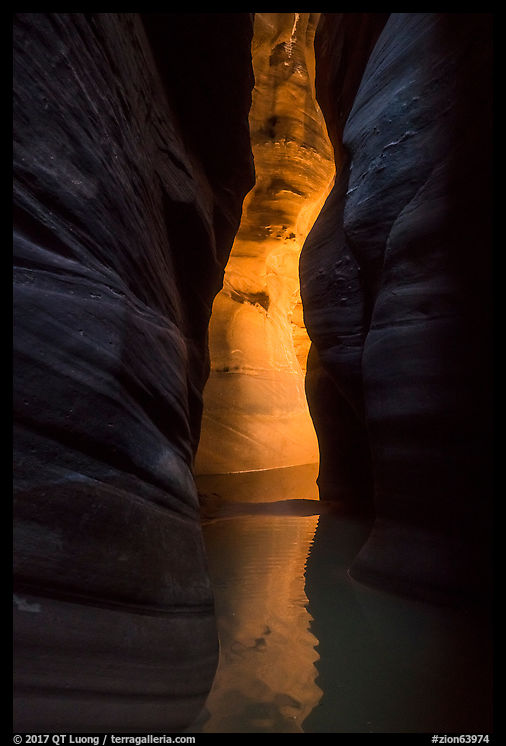 Back to Pine Creek Canyon, Zion National Park: One might think that the slot canyons do not vary much. But in fact, the interplay of light with the walls varies much faster than in more open scenery, and the repeat visit of a Zion classic brought much changes.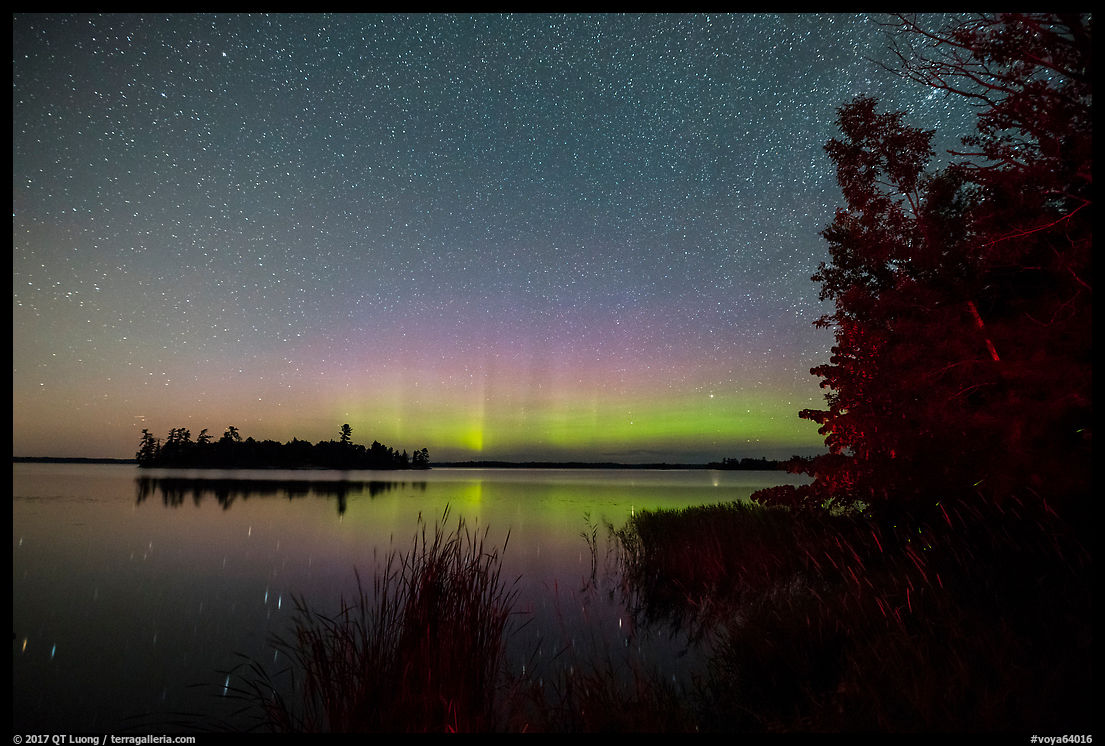 A Gift from Kabetogama, Voyageurs National Park: I woke up at 5:30am to catch an early flight from San Francisco to Saint-Paul Minneapolis, arriving in the mid-afternoon, followed by a five-hour drive, to reach the outskirts of Voyageurs National Park. I am glad that I nevertheless stayed up that night.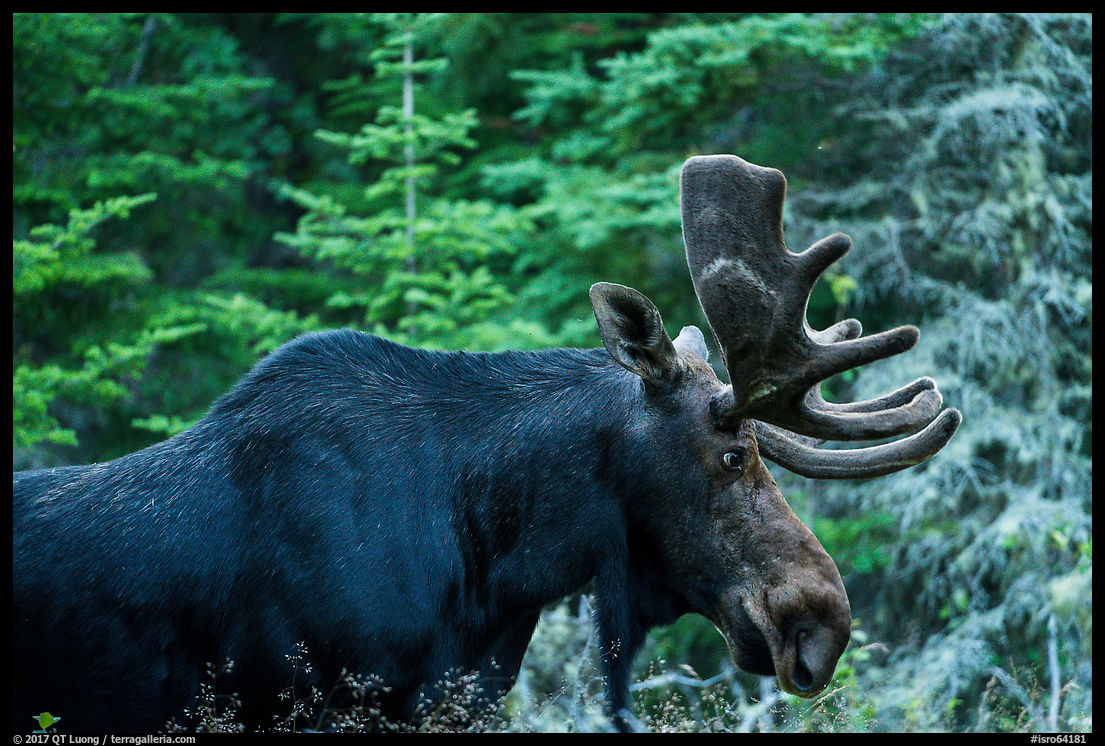 Accessing and Working Isle Royale's Lookout Louise: Isle Royale is famous for its population of wolves and moose, but they had proven elusive. On my third trip to Isle Royale, because I needed to go down from Lookout Louise to retrieve gear, I was elated to be able to at least photograph a moose.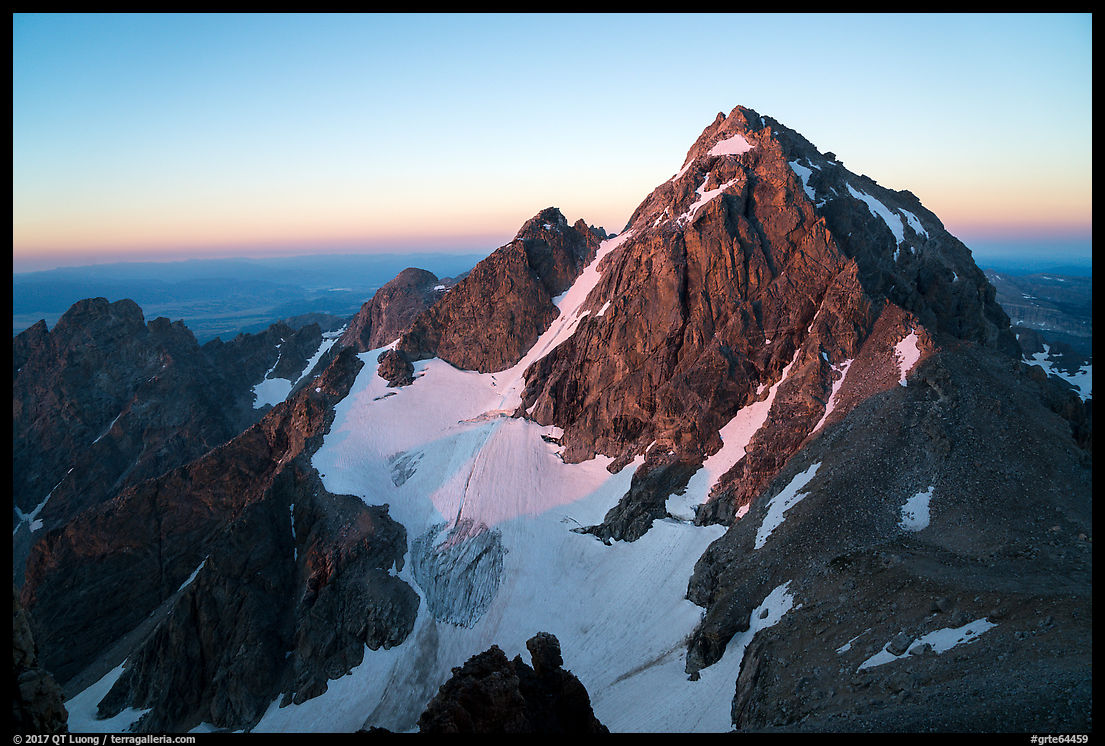 Return of the Mountaineer: How it felt to climb the Grand Teton this summer after a 20-year hiatus from mountaineering, and observe again the alpenglow for high up.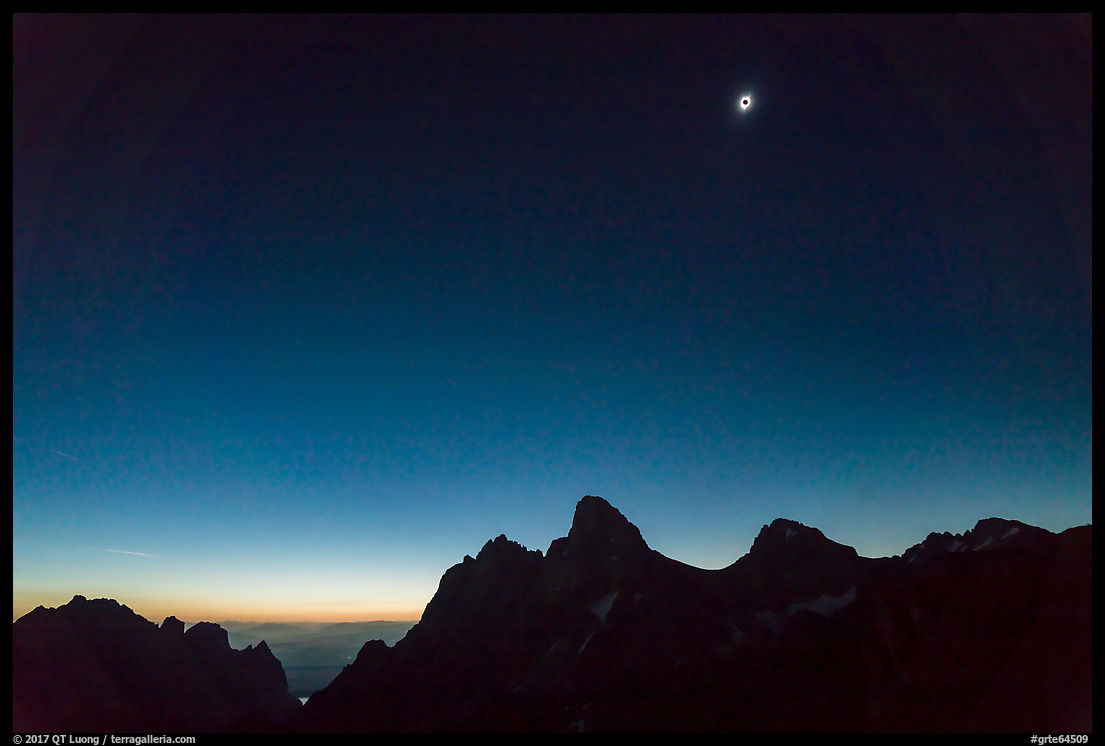 Solar Eclipse over the Tetons: Photographing (?) the Real Icon: For the total solar eclipse of August 21, 2017 in Grand Teton National Park I chose a backcountry location discovered by William Henry Jackson. My shooting plan to capture this iconic shot did not involve straight photography.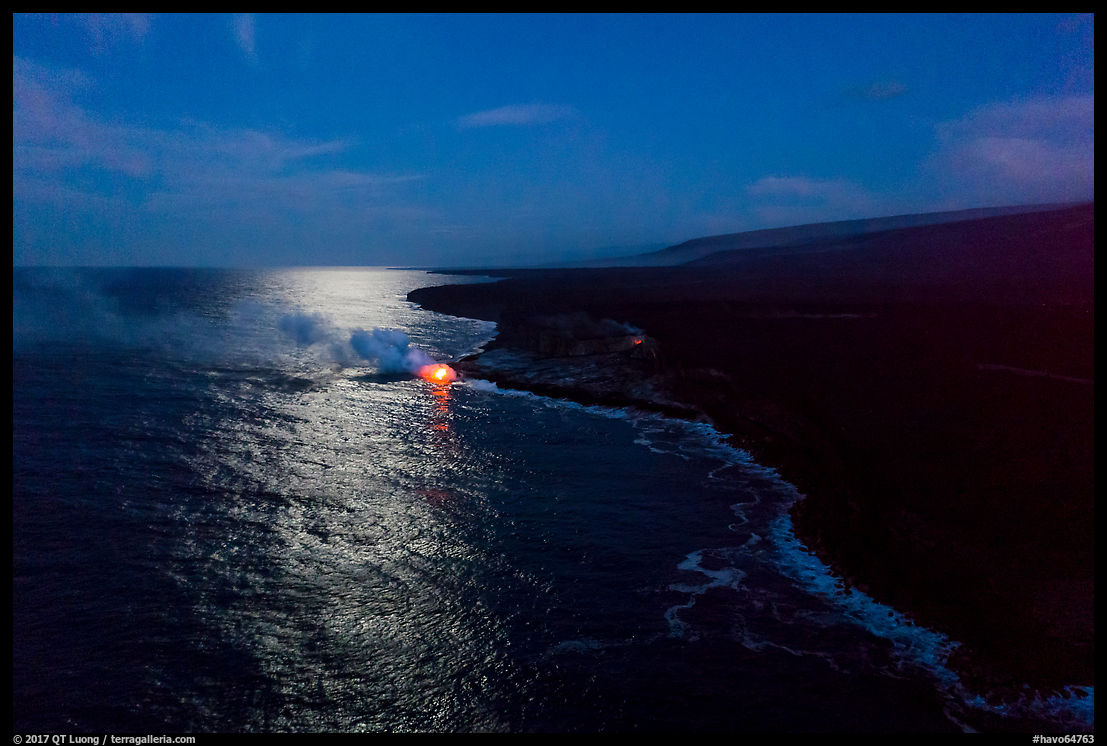 Drone Tour of the Big Island of Hawaii: this year, a new drone has re-energized my aerial photography. The Big Island of Hawaii was a great place to test its possibilities.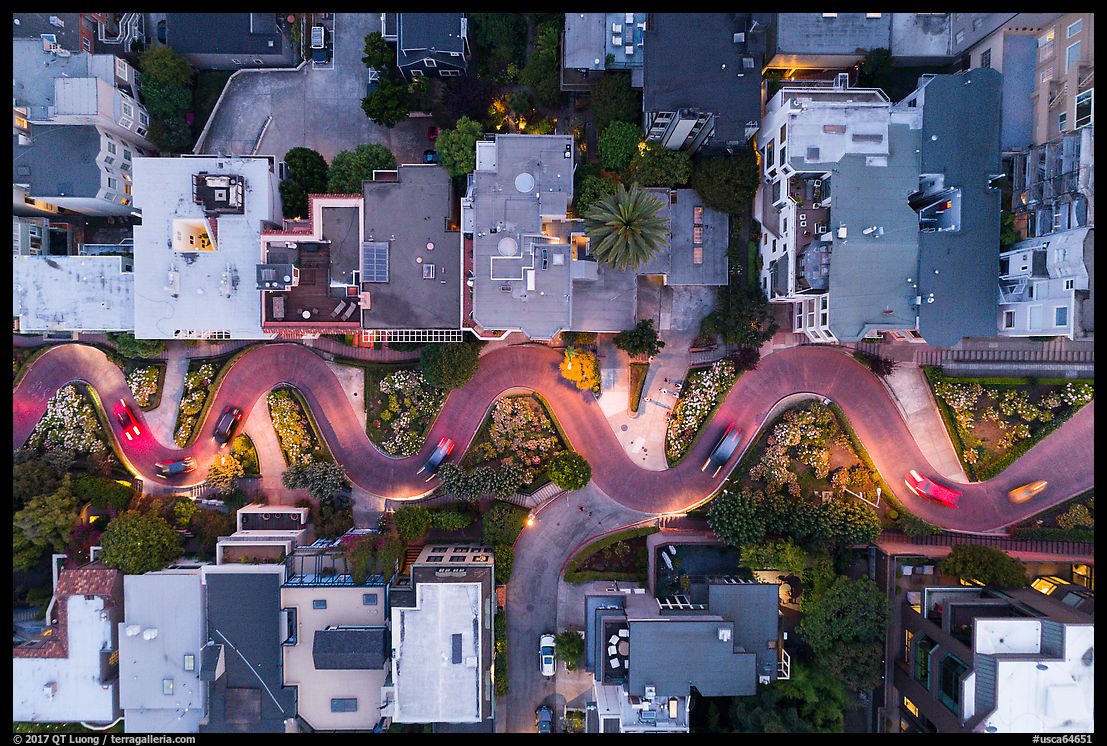 Lombard Street: Variations on a Difficult to Photograph San Francisco Landmark: For something a bit different and closer to home, Lombard Street in San Francisco has a one-block section with eight hairpin turns known as the "crookedest street in the world". Although one of the most famous sights in the city, it is also one of the most difficult to photograph.
If you've made it so far, thanks again for looking and reading. Wishing you Happy Holidays, or Merry Christmas, and a great time with family and friends, full of peace, love and joy!