Treasured Lands acclaimed by The New York Times and High Country News
No Comments
I am honored that last December,
Treasured Lands
received superlative reviews from two diverse print publications, both of them ranking the book at the top of the National Park Service Centennial publications.
The New York Times Book Review
The New York Times has published a Sunday book review section since 1896, maybe the most influential in the U.S. The holiday 2016 edition includes the book round-up
Great Outdoors: Landscapes, Both Natural and Created by Human Hands
, by the influential writer and editor Dominique Browning. It opens with a review of
Treasured Lands
.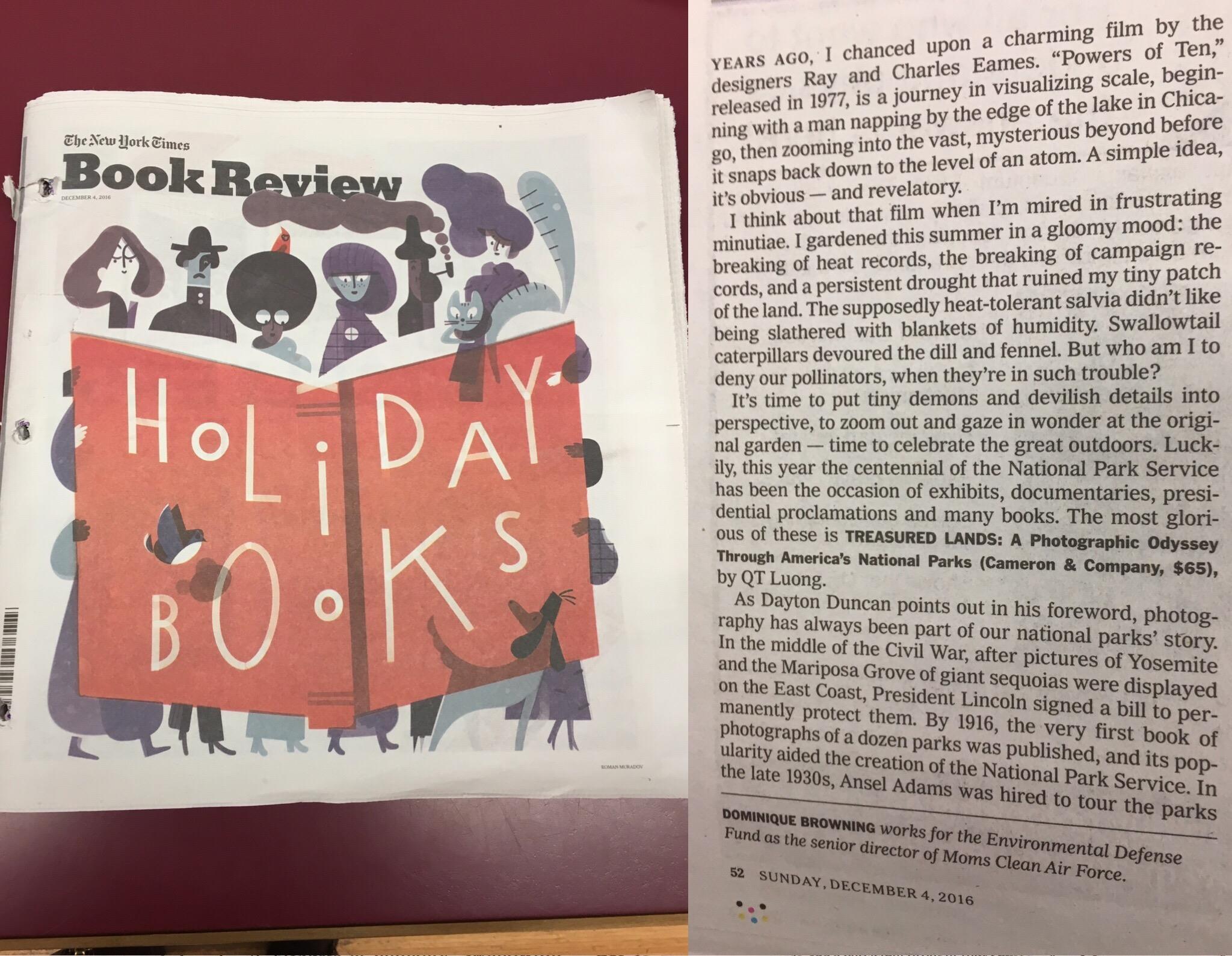 "The centennial of the National Park Service has been the occasion of […] many books. The most glorious of these is TREASURED LANDS . . . No one has captured the vast beauty of America's landscape as comprehensively."
High Country News
High Country News is the independent news organization for people who care about the American West's environment and communities. The last issue of 2016 includes
An inside look at the national parks
, the most detailed review of
Treasured Lands
to date. "Treasured Lands is the single-most monumental literary achievement during a year that brimmed with words and pictures dedicated to the centennial of the National Park Service . . . To be sure, it is a visual feast. But it's much more than that, because of its geographic completeness and the attention to detail that only someone who has lived and breathed the parks for a long time could provide . . . Luong's work stands out on the crowded shelves of national park tomes because of the generosity not just of his vision but of his accumulated wisdom."
More reviews excerpts confirming that Treasured Lands is the photography book of the U.S. National Parks can be seen here, and the sentiment is also echoed by several Amazon customers.