San Juan Islands: Orcas Island
No Comments
This post made possible by Secure Data Recovery, scroll to bottom to read how.
Much like California's Channel Islands, the San Juan Islands are a mountain range that became submerged. As the largest of the San Juan Islands, and the only one with any significant elevation, Orcas Island offers the most varied opportunities for nature photography.
Eastsound
Eastsound is the only sizeable town on Orcas Island. While on San Juan Island, you ferry lands right in Friday Harbor, on Orcas, it lands at one end of the island, and Eastsound is located in the middle. Unlike in California or Oregon, and like on the East Coast, there is no public access to beaches in Washington. North Beach Road in Eastsound leads to one of the few spots on the island with public coastal access.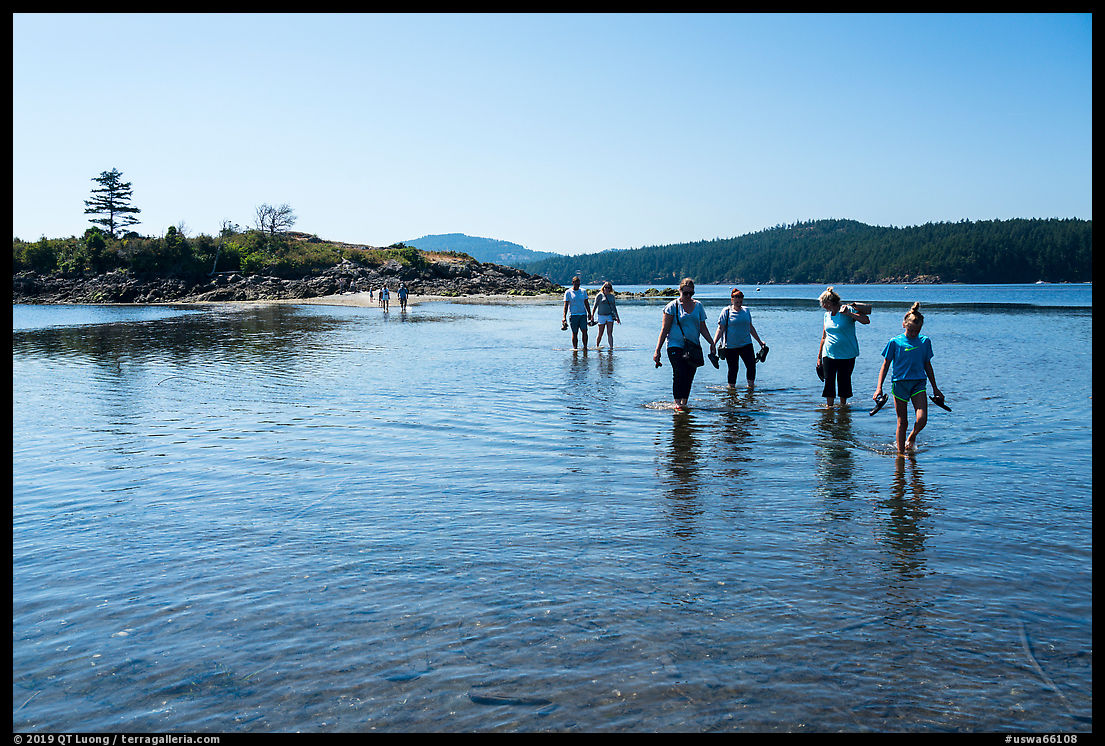 However, the most interesting spot I found for nature photography nearby was a mere two hundred yards from Main Street. Indian Island is an islet located in East Sound, the fjord-like body of water adjacent to Eastsound. In general, it is a quick paddle, but there are 40 days per year when during a minus low tide, it is possible to cross on foot from Eastsound to Indian Island in knee-deep water. Since I was carrying my camera bag, I made sure not become trapped by the incoming tide. I circled the islet shore in fifteen minutes and found a range of orientations, and in spite of its diminutive size there was more to see than rocks.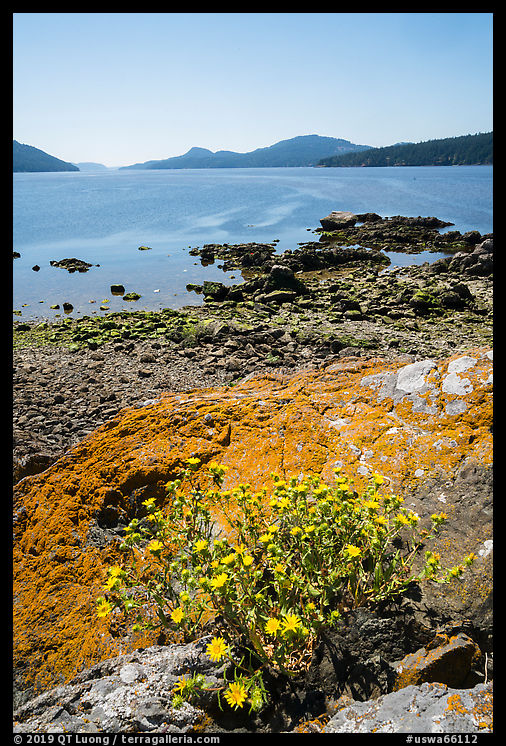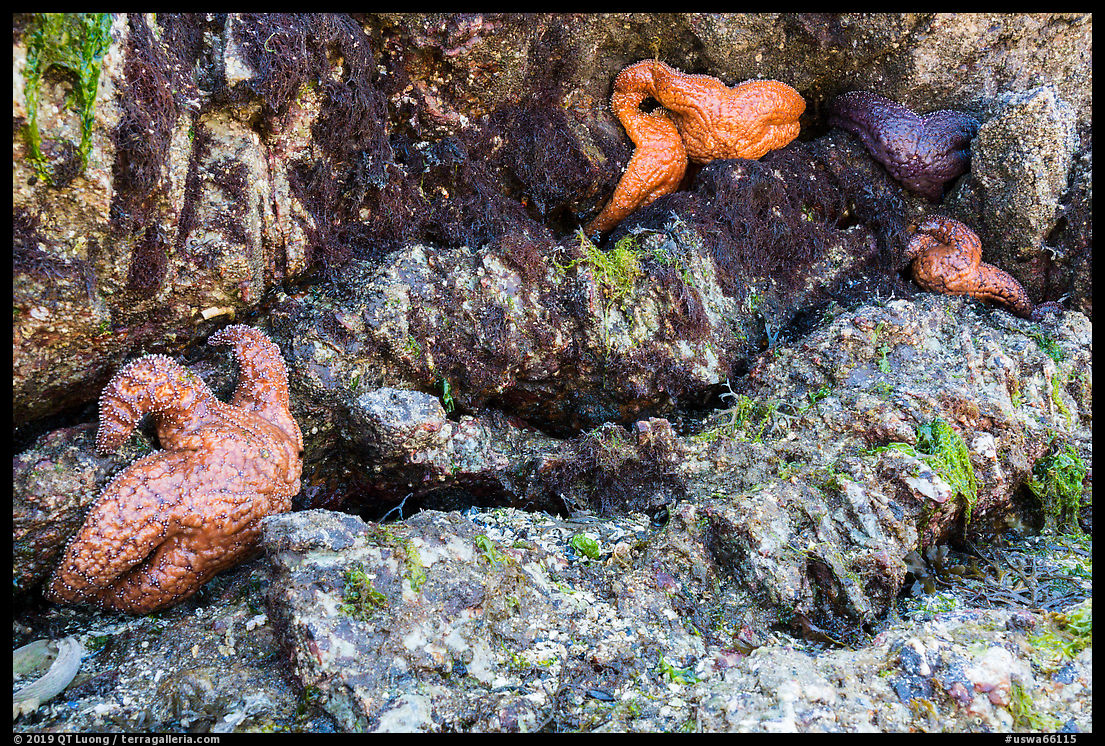 Indian Island is part of San Juan Islands National Monument. When looking at the map of this curious national monument, with the legend "National Monument Boundary: Designation applies to BLM lands within this boundary", at first I wondered where the national monument is. It is easy to miss because its surface area is diminutive, only about 1,000 acres (1.5 square miles), and that surface area is distributed among approximately 75 separate sites, most of them islets like Indian Island.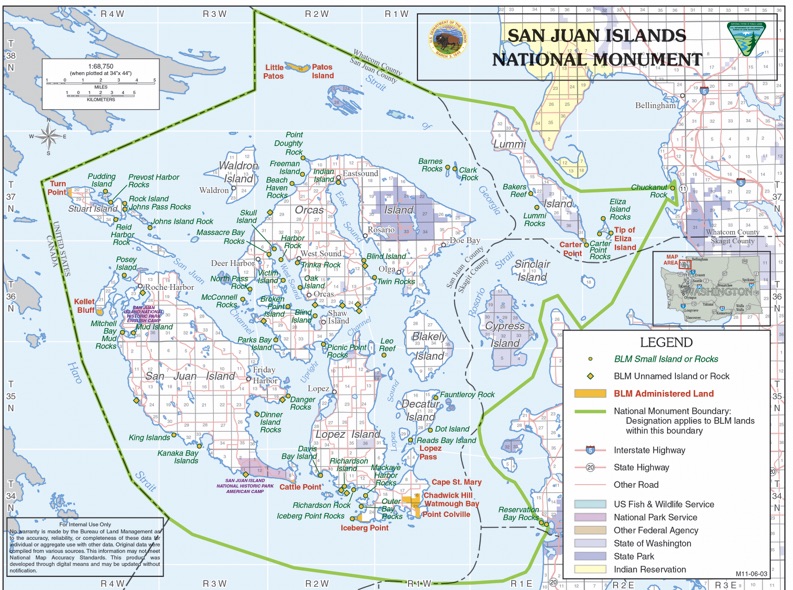 Moran State Park
Moran State Park, established in 1921 and Washington's fourth-largest state park, is the gem of the San Juan Islands. Culminating at 2,409 feet, the park offers varied terrain that includes old growth forest, lakes, and waterfalls. The 5,000-acre park includes 30 miles of hiking trails and five lakeside campgrounds with 151 campsites that must be reserved in advance in the summer.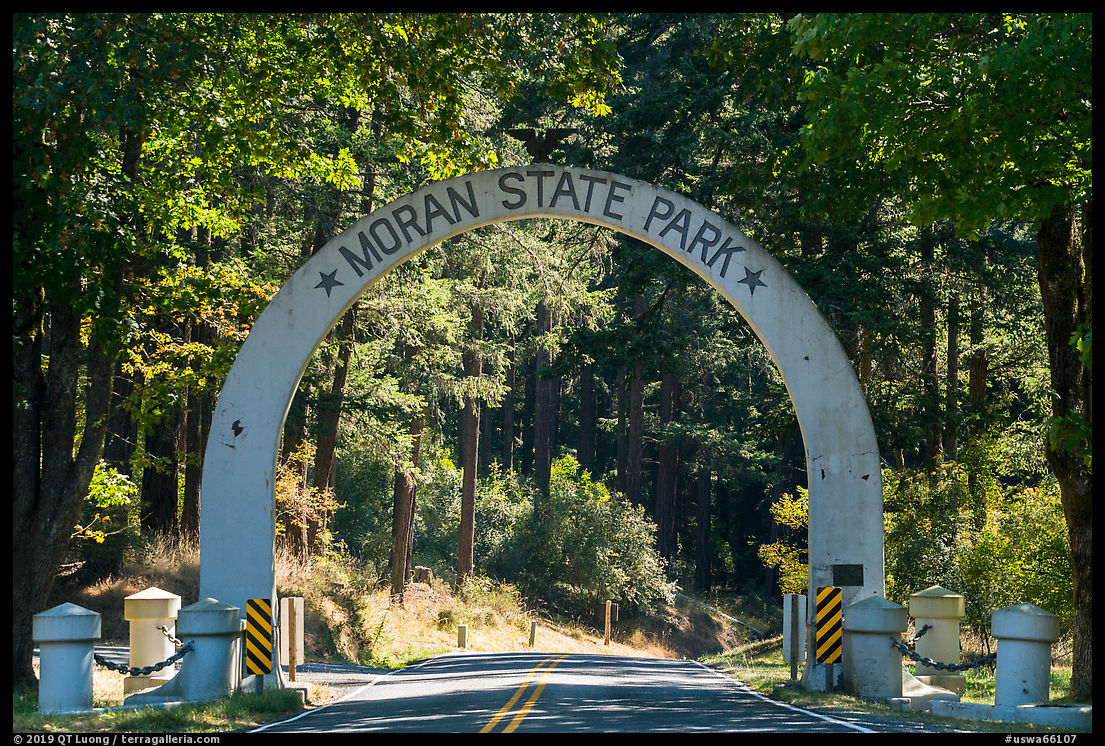 The most popular attraction in the park is the summit of Mount Constitution, where a stone observation tower provides an extra fifty feet of elevation for a panoramic view that includes Mount Baker and the Olympic Mountains. The top of the tower is open, but it is a rather small space that I made sure not to hog by not spreading the legs of my tripod, and folding it when I was not taking pictures.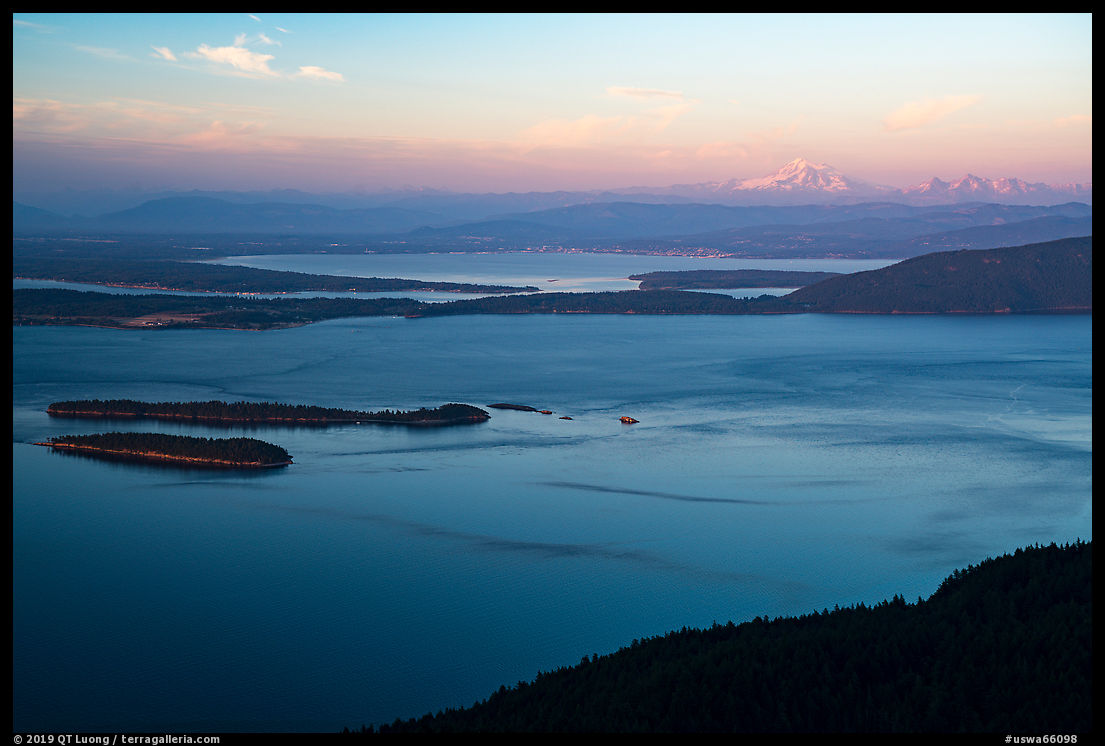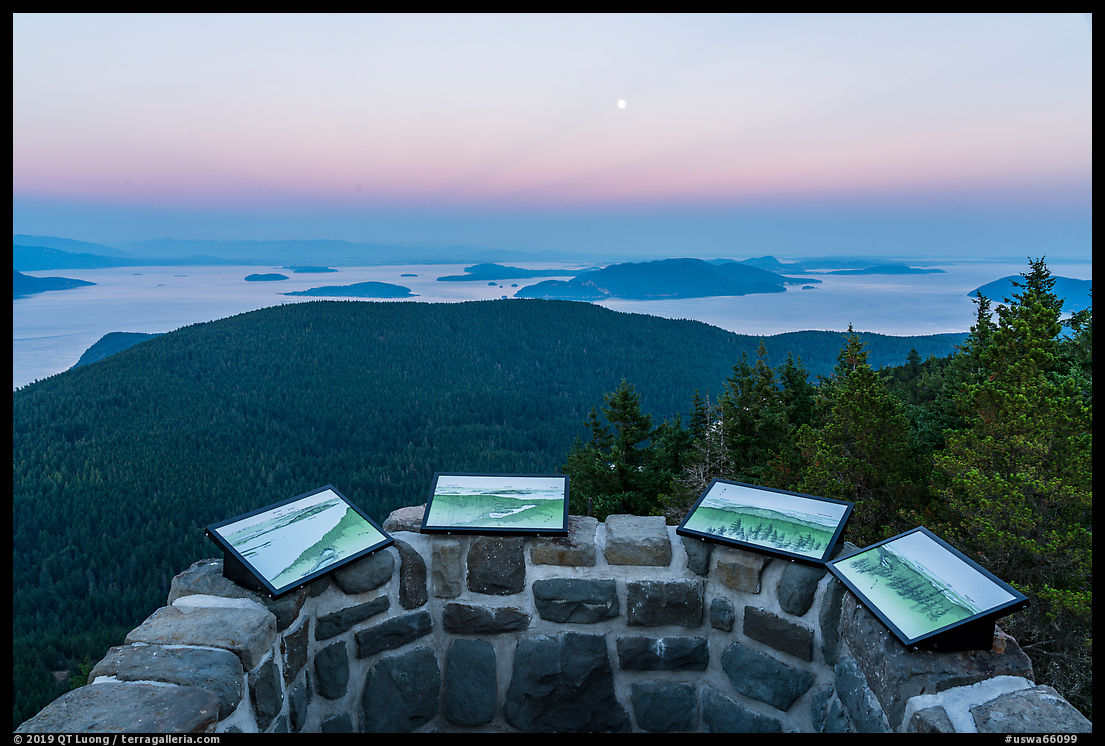 A trail circles Mountain Lake. Starting from the South End Campground, a steep trail (0.7 miles, 300 feet elevation gain) leads to Sunrise Rock that overlooks Cascade Lake. Despite its name, this isn't a great sunrise spot, as the sun is blocked by the mountains, but around an hour after sunrise, the scene is beautifully lit. Mount Constitution would be a great sunrise spot, except that the Mount Constitution Road is locked at night (with a ranger chasing you down at dusk) and doesn't open early enough.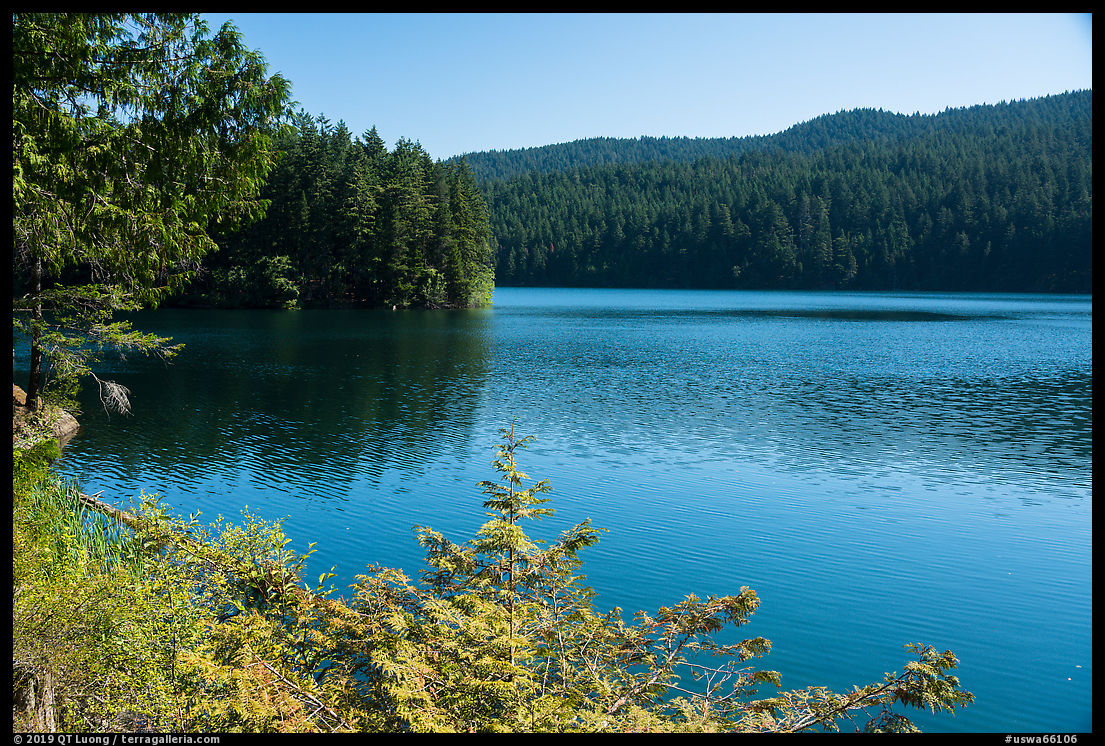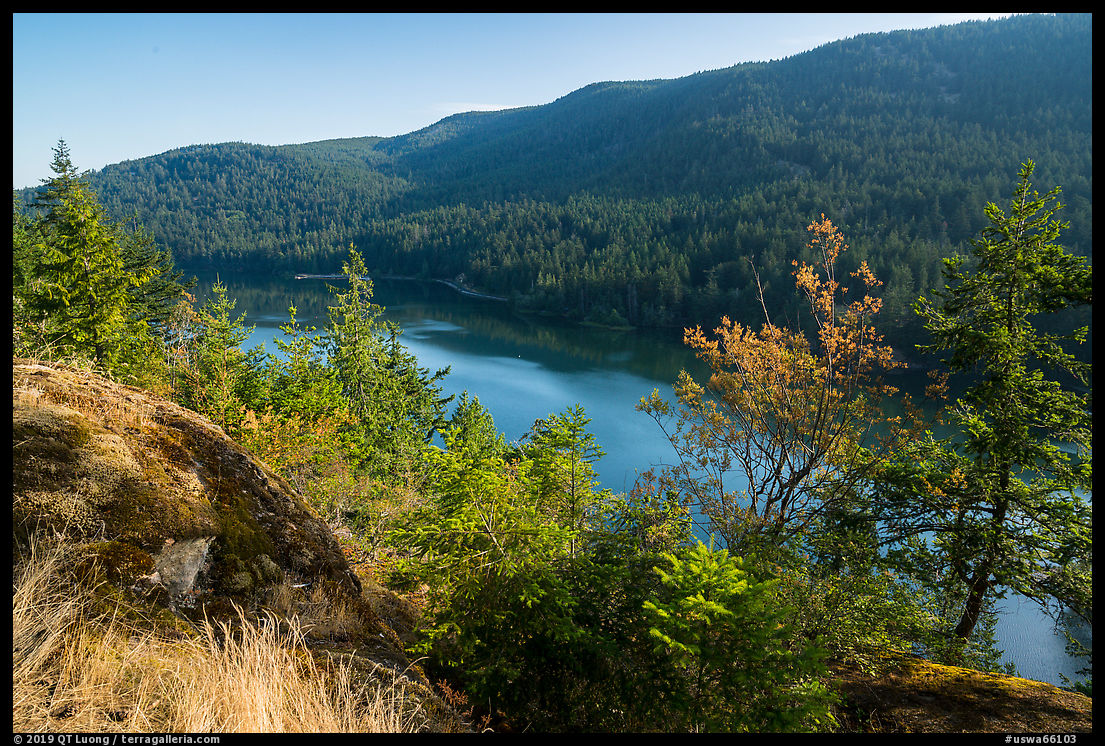 Near the beginning of the Mount Constitution road, another short trail hugs Cascade Creek, leading to four waterfalls set in an old growth forest. I found the most photogenic to be the first one, Rustic Falls, as it was enhanced by a huge toppled tree. The second one, Cascade Falls, at 75 feet tall, is a much taller drop, but during my visit, it was cluttered with a jumble of fallen logs.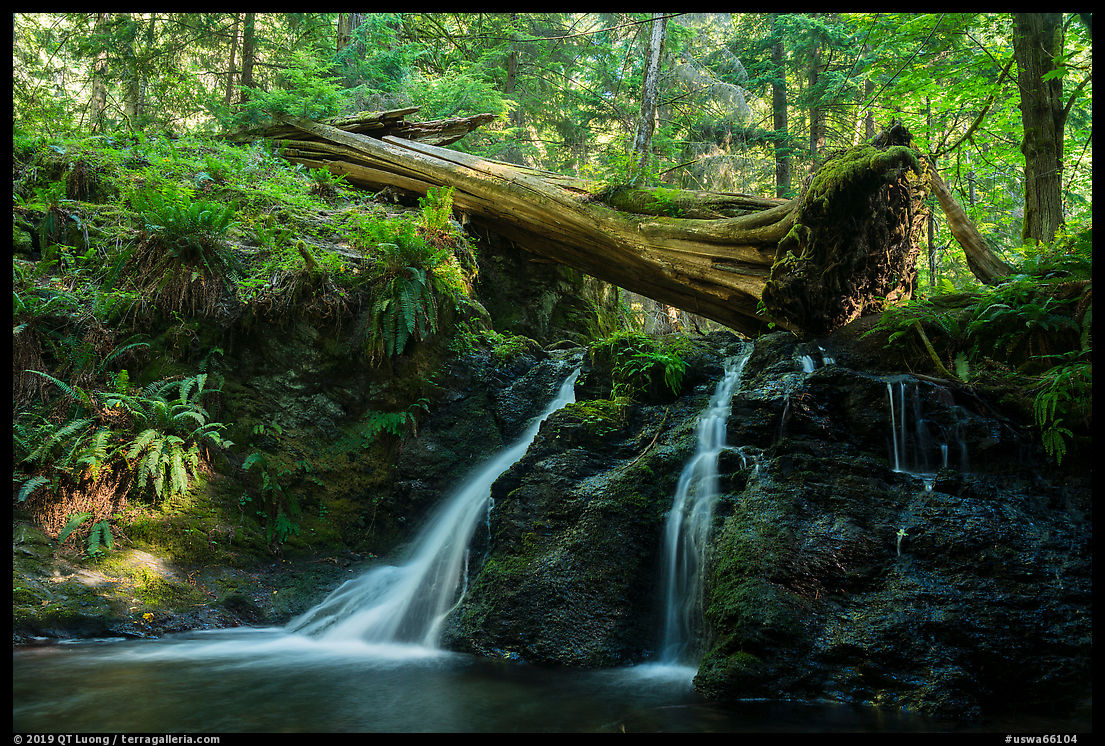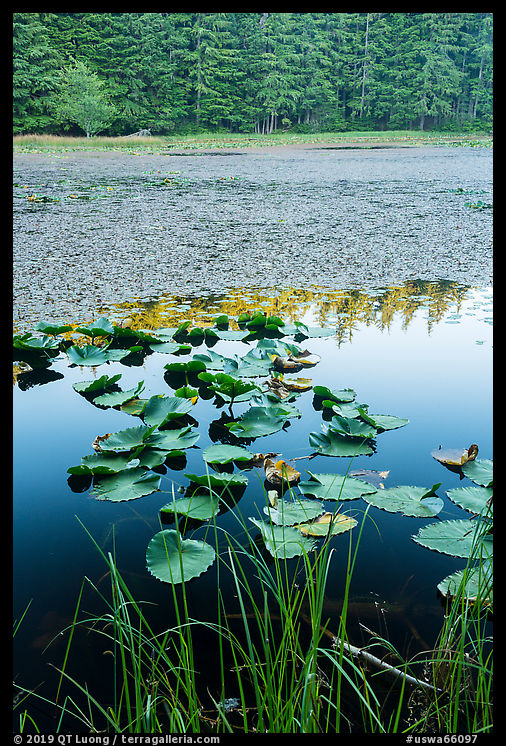 Thank you to Secure Data Recovery for making this series of posts possible. If you remember, I lost a week of photos from memory card failure. After that post appeared last fall, a representative from Secure Data Recovery contacted me to offer pro-bono recovery. I sent in my failed card and a new card for data transfer. My technologist friend was skeptical that they would succeed. However, they did, and this winter I got back all my files on the new card, with not a single one missing or corrupted. Well done and thanks!