Are nature landscape photographs superficial idealizations ?
14 Comments
As many of my readers know, the exhibit Treasured Lands, currently at the National Heritage Museum, consists of natural, awe-inspiring National Parks landscapes big and small, mostly untouched by man. I have began to post those images to my new Facebook page, in the same sequence, and with the same comments as in the exhibit.
Last year, Mark Feeney, who won the 2008 Pulitzer Price for Criticism, wrote for the Boston Globe a review of that exhibit which, while praising images, concluded with this paragraph:
Also, it's the pristine aspect of the parks that draws Luong, and understandably so, not their human aspect. No person is visible in any of the photographs, which is as it should be — except that it's not. A national park is a human construction, a splendid and necessary one, but no less an artifice for that fact. A national park is not natural as, say, a glacier or canyon or waterfall is. This isn't to ask for images of litter or traffic jams. But it is to note a highly limited, and effectively superficial, view of a subject whose magnificence owes something to its intellectual complexity as well as its environmental sublimity. One recalls the words of William Blake (no friend of dark satanic mills), "Where man is not, nature is barren.'' Luong would disagree, but that there's something sterile about these glorious images can't be denied.
These comments are particularly relevant to the National Parks, whose mission since their creation has seen a tension between recreation and preservation. Of all the scenic places, ease of access and developed infrastructure has made the whole experience of visiting a National Park, particularly during summer week-ends, something more complicated and less relaxing than just immersing yourself in pristine scenes. Yet the pristine scenes still exist, can be experienced by everybody with a bit of effort, and are the reason the human constructions are there.
Beyond the National Parks, I see those comments as a criticism of not just this particular work, but of the whole genre of nature photography. There is a long (maybe too long for someone coming from contemporary art ?) tradition of photography – call it maybe the Ansel Adams tradition – which is about celebrating the beauty, delicacy, and grandeur of nature, untouched by the hand of man. Many of you work in that tradition, often in the hope that by presenting natural scenes in a way that evokes wonder, the viewers might be moved to want to preserve them. Does the fact that such an esthetic and perspective has been extensively explored in the past make it outdated or irrelevant ?
Given the reality of our world, do you think that representations of nature, without the presence or the hand of man, are escapism, or superficial idealization ?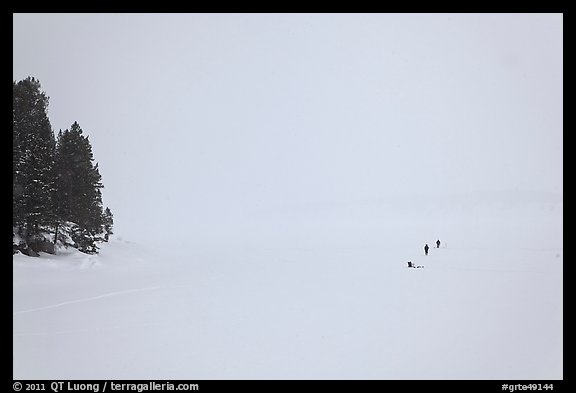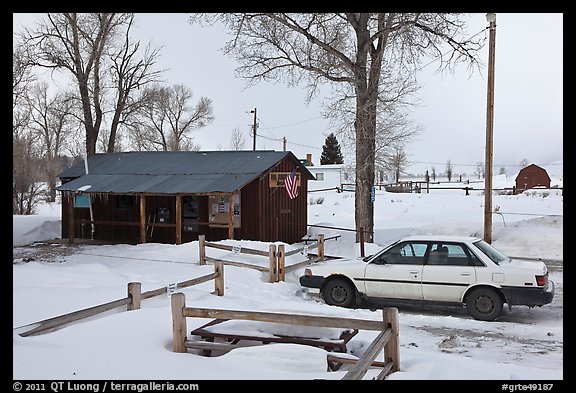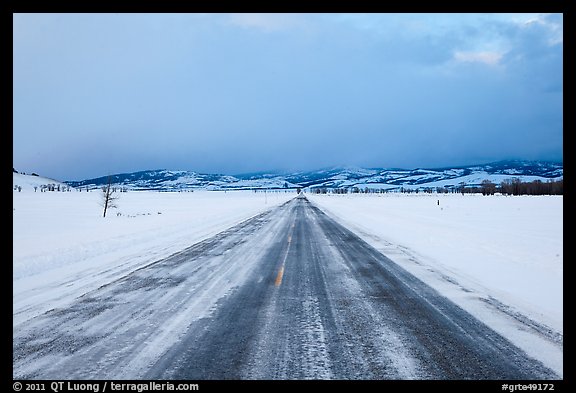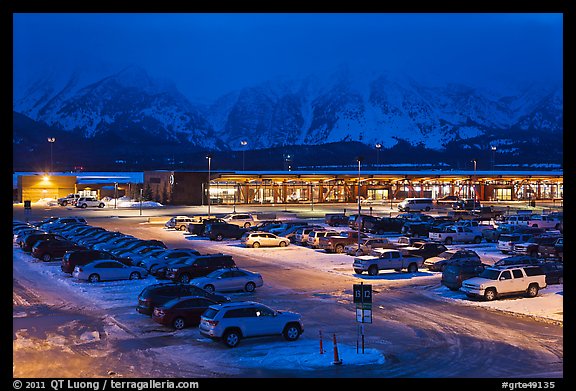 The above images are from my recent winter trip to Grand Teton National Park. All those scenes, including the airport, are situated within the boundaries of the Park.