Jackson, WY
One Comment
This was taken across the street from the Anvil Motel. As Mike Cavaroc told me, their "Internet special" discount makes it the least expensive lodging in town.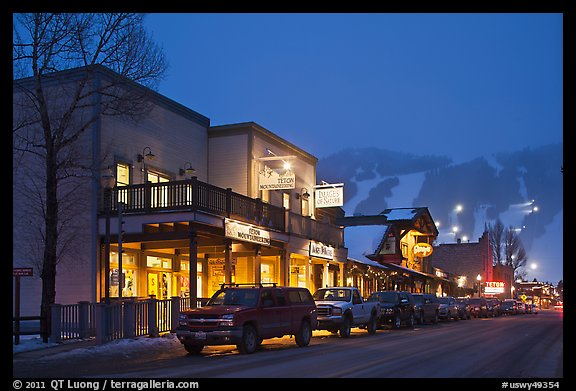 I spent my days in Grand Teton National Park, so I photographed Jackson at night.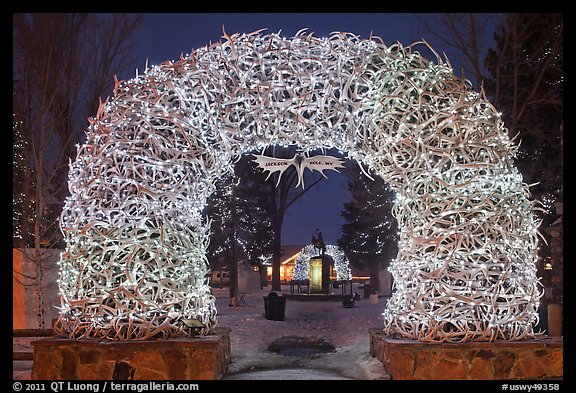 Turned out that everything in town looked better at night, even the iconic elk antler arch bordering the town square, which appeared to glow.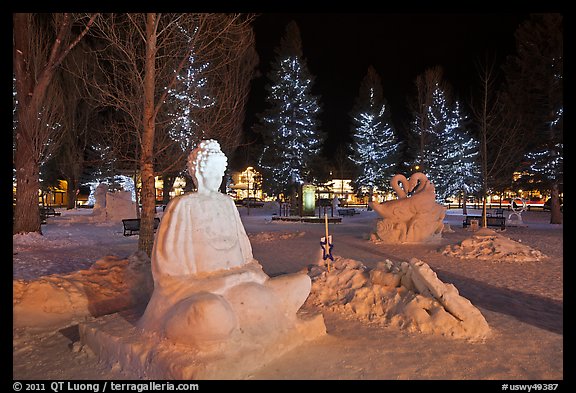 So did the ice sculptures carved for the Winterfest competition, which made for a striking display of public art thanks to spotlights. They didn't show any sign of melting during my half-week stay.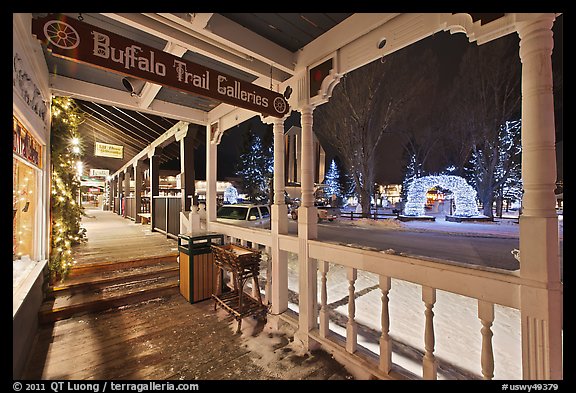 Such a small town had plenty of more durable art, found in a surprising amount of art galleries specializing in Western Art.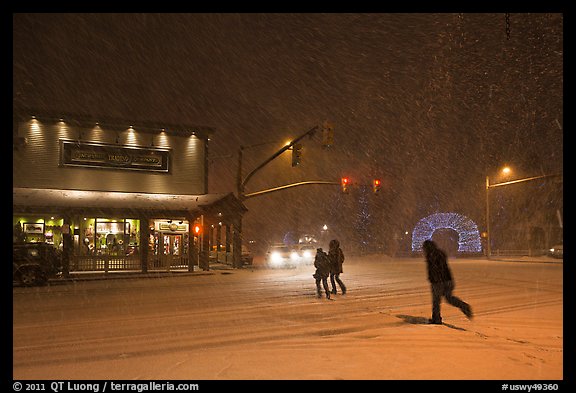 It snowed almost everyday, with the fiercest blizzard occurring on my first evening.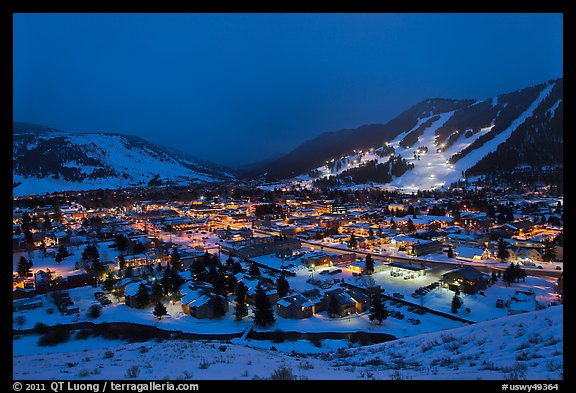 The last evening was clear enough for me to scramble up the hill above the town. Just as the fading ambient light was balanced by the street lights, the recent snow on the ground took a beautiful blue hue contrasting with the lights.
More images of Jackson, WY