15 Classic Color Nature Photography Books
7 Comments
One of the best ways to improve your photography is to study a multitude of photographs. The photography book remains my preferred way to look at photographs. Since books are meant to be lasting legacies, the editing standards are higher than those applied in online publication. Sequencing and design elevate the work, reproduction quality can be much better than most screens, which do not provide the tactility and the focussed, distraction-free experience of an art object.
This highly curated selection from my bookshelves includes some of the most remarkable books of color nature photography ever published. It consists mostly of landscape titles that have been an inspiration to me. I've listed only one book per photographer, although some of them have authored many titles worthy of this list. Being classics, many of the titles are out-of-print, but they still compare well with work published today.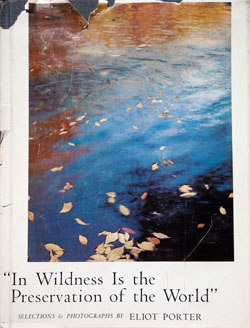 In Wildness in the Preservation of the World
Pairing Thoreau's words with Eliot Porter's photographs, this was an immensely influential book: the first of the Sierra Club's large coffee table books, and the first book of color nature photography to enjoy wide success. Eliot Porter's images show a remarkable sensibility to the subtlety of color, fitting for someone who was a pioneer in this domain. The photographs are all of intimate landscapes, a genre he helped firmly establish, with exquisitely precise composition. Link is to the 1st edition – the latest reprint is inferior.
More details, and more Eliot Porter books
The Creation
Ernst Haas, one of the great photographers of the 20th century, a star from the photojournalism-oriented Magnum agency, and a color pioneer, was not known as a nature photographer. However, by sequencing prior work from all over the world, he has managed to create a visual poem whole sheer originality and power remain unmatched to this day.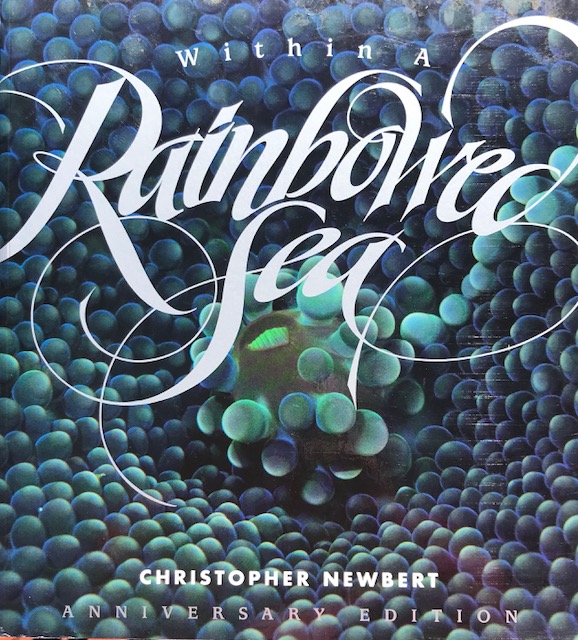 Within a Rainbowed Sea
Although more challenging subjects have been photographed since 1984, from a purely artistic point of view, Christopher Newbert's book remains one of the finest collection of underwater photography.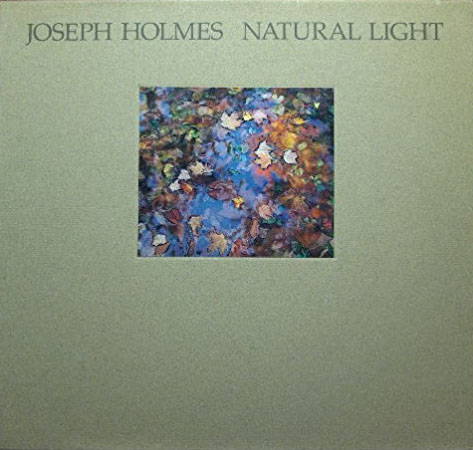 Natural Light
Natural Light, when published in 1990 based on Joseph Holmes's exactingly masked Cibachromes from 4×5 transparencies was at the pinnacle of color nature photography. The beautiful intimate compositions still inspire.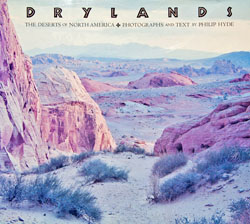 Drylands: The deserts of North America
Philip Hyde's photographs participated in more environmental campaigns than those of any other photographer. His color landscapes inspired a generation of photographers. Drylands is the best produced and most ambitious of his books, covering all the five North American Deserts in the US and Mexico.
More details, and more Philip Hyde books
Ancient Light
David Muench has probably published more nature landscape books than any other photographer. Of all of them, I fell this one may be his best. It represents the most adequately the breadth of his work, in an all-encompassing vision of primitive America which has been the core of his pursuit. The core of David Muench photography consists of grand landscapes and monumental subjects, often photographed with a wide-angle lens. Many of the images have a mystical quality.


Stone Canyons of the Colorado Plateau
Jack Dykinga's work, centered in the US Southwest desert, combines a documentary style with a sense of graphic design. This book was instrumental in raising the awareness of the beauty of the Escalante area, which was eventually protected in a new National Monument. And do you know of any other book with no type on the front cover?
See also my review of A Photographer's Life


Chased by the Light
One of the truly unique projects in all of nature photography. Roaming his beloved north woods for ninety days between the autumnal equinox and the winter solstice, Jim Brandenburg made only one photograph a day, with no second chance. The results transcent the self-imposed rules and offer a most personal depiction of the spectrum of nature and the passage of time.


Intimations of Paradise
Christopher Burkett photographs intimate portraits of nature with an 8×10 camera. Although the compositions are classical, the images are colorful and exuberant. Self-published with the highest standards, this is one of the most beautiful photography books I own.


Earthsong
Bernhard Edmaier reveals the beauty of a large cross-section of earth's natural enviroments through aerial photography that focusses on abstract compositions. Yann Arthus-Bertrand's Earth from Above was more influential, but it included many images of humanity's impact, whereas Earthsong celebrates wild places and their interconnectivity.


Edge of the Earth, Corner of the Sky
Art Wolfe's is the most prolific nature photographer of his generation. While Earth is my Witness is the definitive survey of his work, this book remains his landscape masterpiece, often showcasing remarkable skies and creative exposure techniques that are all the more remarkable because they were done in the days of film. Like others of his large-scale projects, the book is organized by ecosystem.



Life: A Journey Through Time
Frans Lanting made his mark in wildlife photography with his artistry. In this book, he provides an all-encompasing survey of the evolution of life on earth, from microscopic photos of microbes to vast geological formations, showcasing in the process biodiversity and esthetic convergences. The bold full-bleed design is typical of the art books by this publisher.



The Natural World
Thomas Mangelsen captured a few of the most iconic wildlife images of all time such as "Polar Dance" or "Catch of the Day". In addition to the wildlife photographer's telephoto, he also carried a panoramic camera, which allowed him to create sweeping landscapes that reveal the inhabitants of the natural world in their habitats, that span six continents and range the extremes of climate on Earth. The book uses an unusual format that works well with the panoramic images.


Johsel Namkung – A Retrospective
Choosing very simple – even mundane subjects, Johsel Namkung reveals their beauty in a wealth of detail and texture. Informed by his musical background and his friendships with painters of the Northwest School, his photographs display repetitive but differentiated elements, rhythm of lines, as well as an uncompromising preference for abstraction. A superlative production in all aspects (trim size 16.5 x 13.25).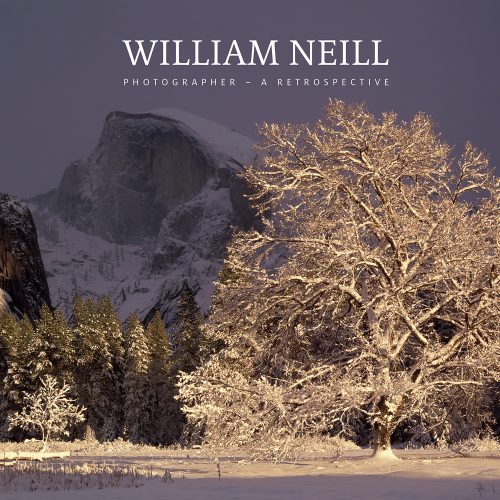 William Neill Photographer – A Retrospective
William Neill has been pursuing for forty years a pure and consistent vision of nature as a source of solace and spirituality. I originally picked up his Landscapes of the Spirit for this list, but then realized that I liked his new retrospective book so much more (review), so I am including it as a "future classic", although it has been available widely only for about a month.


15 more classic color nature photography books