Book Review: William Neill Photographer – A Retrospective
5 Comments
In the 1990s, as I was discovering Yosemite, one local landscape photographer served as an inspiration. It wasn't Ansel Adams, but a younger large format photographer, for he was working in color and had created a body of work that felt original and personal, no small feat given the shadow cast by the elephant in the room. This photographer was William Neill, and his
Yosemite: The Promise of Wildness
, published in 1994, the same year as I made my first large format exposures of Yosemite, remains one my favorite photography books about the park, above my own.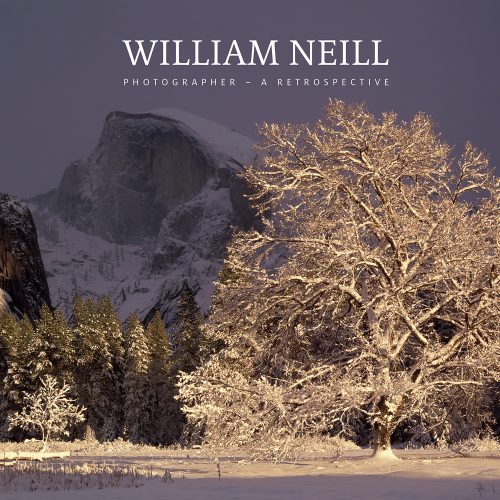 William Neill's latest book William Neill Photographer – A Retrospective has a Yosemite cover and contains a portfolio of Yosemite work (chapter 5), but it goes well beyond, spanning 40 years of photography. Besides covering a vast geographic range, the book illustrates all that nature landscape photography can do more than any other monograph I've seen, demonstrating the many ways to abstract a scene.
Maybe the photographic foundation of Neill's work is his sensitivity to patterns. In his grand views, special light conditions cause the skies to complement the elements found on the land. However, the vast majority of his images are intimate scenes where his eye for abstraction excels. Although this strand pervades all of his work, it is particularly in focus in the three San Francisco Exploratorium books, starting with By Nature's Design (chapter 4).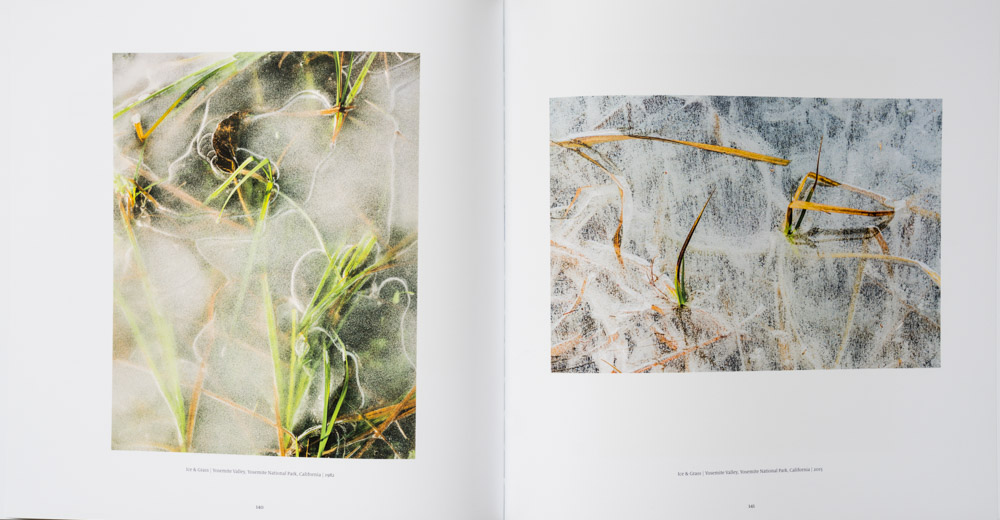 Neill's travels took him to several of the most beautiful nature locations in America, but his images go beyond the literal, united by a quiet sense of balance, peace, and connection in nature. Having visited and photographed most of those locations, I am admirative of the emotional clarity he was able to bring to his work. His 1994 image of Hawaii Volcanoes "Lava flow entering the Sea at Twilight" was the first I saw of the phenomenon, and remains for me the definitive interpretation of that subject. It appeared in the 1997 book Landscapes of the Spirit (chapter 1).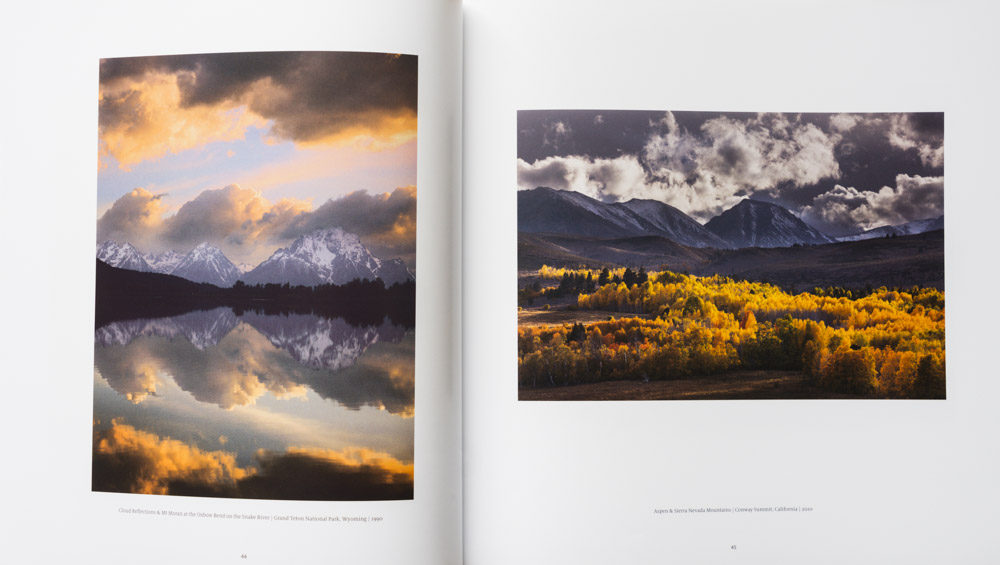 With all those books dating from the 1990s, a new publication had long been overdue. This is particularly the case because in the 21st century, while continuing his pure and consistent vision of nature as a source of solace and spirituality, Neill has expended its expression by fully embracing digital photography. Digital is the tool which has allowed him to photograph from a boat during a necessarily quick cruise to Antarctica (chapter 2), create an entirely new body of impressionistic work (chapter 6), and re-interpret images in black and white (chapter 3) – two more paths to abstraction.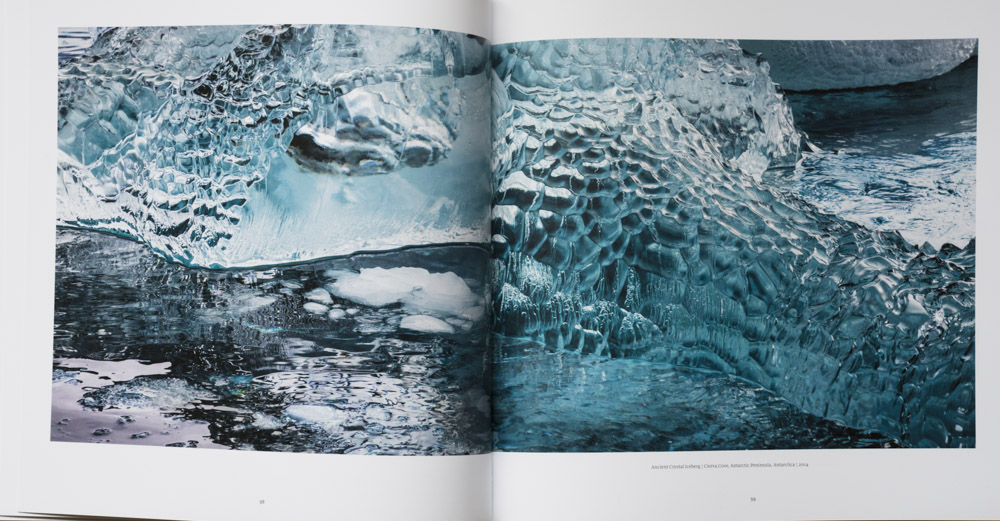 William Neill Photographer – A Retrospective incorporates portfolios from those six areas of his work, each introduced by a thoughtful essay by the photographer. The book's introductions by photographers Art Wolfe, John Weller, and Neill each contribute insight on the work from diverse perspectives, and as a measure of the attention to detail that went into the book, they are printed on a different matte paper.
Three of the portfolios correspond to the themes he explored extensively during the last quarter of the 20th century. They seamlessly combine classic images made with 4×5 film, which form less than half of the book, with new work along the same themes. A dozen of pages at the end of the book reproduce images at a thumbnail size, providing an overview of each portfolio as well as camera and lens details. While I have usually little use for such details, it was interesting to confirm guesses about the medium used for each photograph. The three other portfolios are about the new lines of work.
While each image is strong and delightful, the dialog produced by their careful juxtaposition and sequencing brings the work to another level. The work's beauty is well served by an elegant design with plenty of white space, and two bleeds introduce an element of surprise. The printing on smooth satin paper is to the highest standards. This is a beautiful and inspiring book that exudes excellence in all of its aspects, the definitive opus of a master.
When books are sold via retail distribution channels, after the publisher, distributor, and retailer have taken their shares, only a tiny portion goes to the author/photographer. When they choose to offer copies directly (William Neill does at the links in the blog) consider supporting them and getting a signed copy. Also, a more elegant edition with a cloth cover and tipped in image was available as a pre-publication special offer and a few extra copies remain.