Book review: A Photographer's Life by Jack Dykinga
5 Comments
A quarter-century ago, when I started large format nature photography, Jack Dykinga's work was a main source of inspiration. His wilderness advocacy books on the American Southwest, and in particular the Sonoran, Mojave, and Escalante Canyons, used fine art photography as a means to document the land in a way both accurate and stirring. I was intrigued by a tidbit in the short bio included in his books: he had won a Pulitzer Price. You don't win Pulitzer Price for doing nature photography. What work had he also been doing, and how did he transition to nature photography?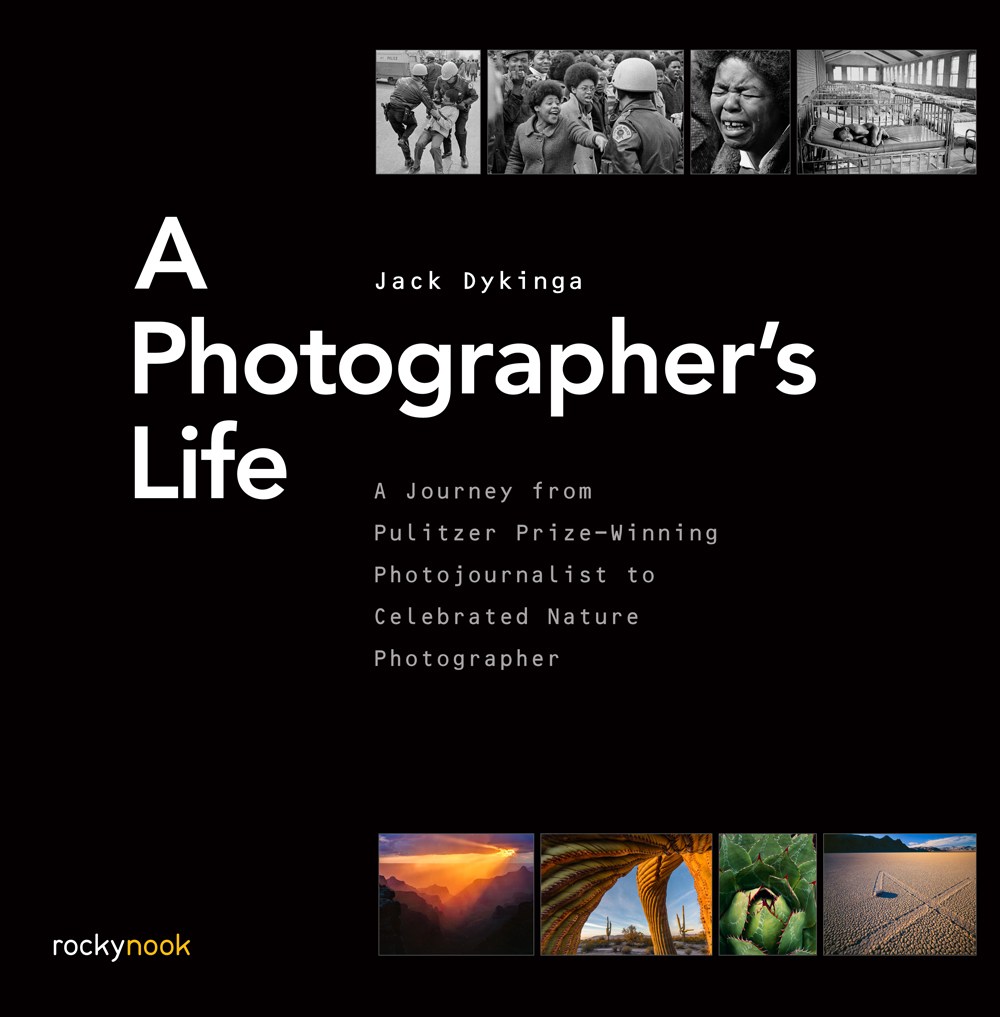 Dykinga's latest book, A Photographer's Life: A Journey from Pulitzer Prize-Winning Photojournalist to Celebrated Nature Photographer (Rocky Nook, 2017), finally answers those questions. The book functions primarily as an autobiographical narrative that is started, sustained and structured by this most beautiful of qualities, gratitude. In 2014, Dykinga is lying in a hospital dying but still wants to see his great-children grow. A lung transplant saves his life and deepens his appreciation for the gift of life. As he reminisces on that full and meaningful life, he remembers all the people who have inspired and given him so much, and most chapters of the book highlight one such person: "It takes a village to make a photographer". Back then, the world of photography was smaller and more close-knit, allowing Dykinga to develop friendships with several of the prominent landscape photographers and environmental writers.
Along the way, we witness not only professional triumphs, but also setbacks, as we are given a behind the scenes view of the world of editorial photography. Dykinga doesn't shy from candidly revealing some of its less savory aspects: the politics of journalism and the necessity to please advertisers – which eventually drove him away from photojournalism, how standing up for a friend gets him blacklisted from hard-earned plum National Geographic assignments. Dykinga has long been a role model for integrity, standing for what's important, and this book is the latest testimony to it.
Having undergone a similar evolution, I relate to his transition from large format photography to digital, and most photographers will take comfort with that too. However, the story that surprised me is how in 1975, as part of an assignment to photograph an ordinary man attempting to summit Mount Rainier, Dykinga undertook the climb with only summary preparation. As a result, a storm made it an harrowing experience, but one that nevertheless struck a chord with him, just like my experience of the wilderness of mountains had changed my life and would eventually lead me to nature photography. Dykinga's path was quicker because that same year, Dykinga had become aware of the pioneering conservation photographer Philip Hyde's work. He realized that he wanted "to be like Philip Hyde". Realistic about how hard it is to eke out a living in nature photography, he acknowledges the generosity of a nature lover in making it possible for him to start a new career in that field.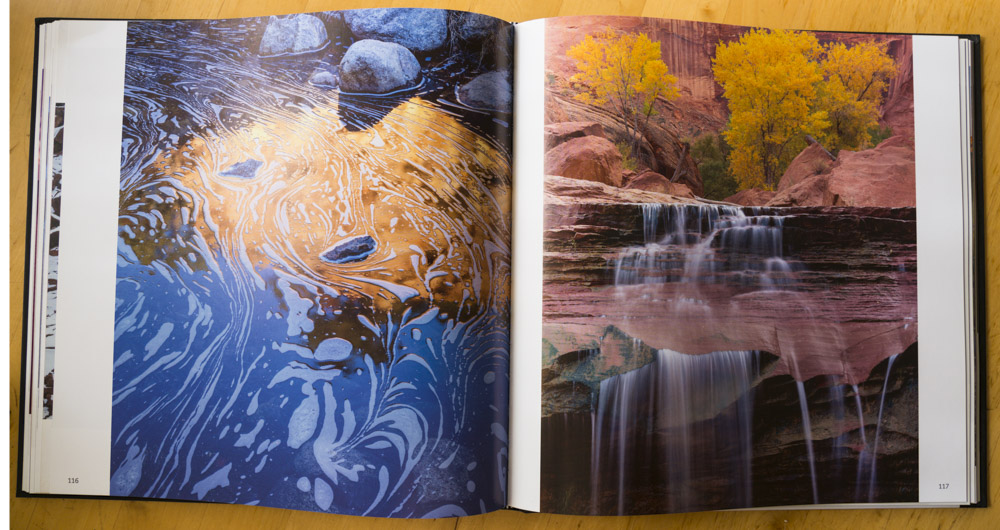 The book also works as a retrospective portfolio. The clean design and reproduction quality do justice to Dykinga's work. We get to at least see the photojournalistic work for which Dykinga won the Pulitzer, documenting the poor conditions of a state mental institution. The nature selection range from classic large-format images to his newest digital work, and despite owning six of his books I discovered many new images, in particular from Mexico. It includes his most iconic photographs such as the reflected petrified sand dunes in Paria Canyon-Vermilion Cliffs Wilderness that adorn the cover of Stone Canyons of the Colorado Plateau, or the Saguaro with an arm curving downwards to reveal a bloom.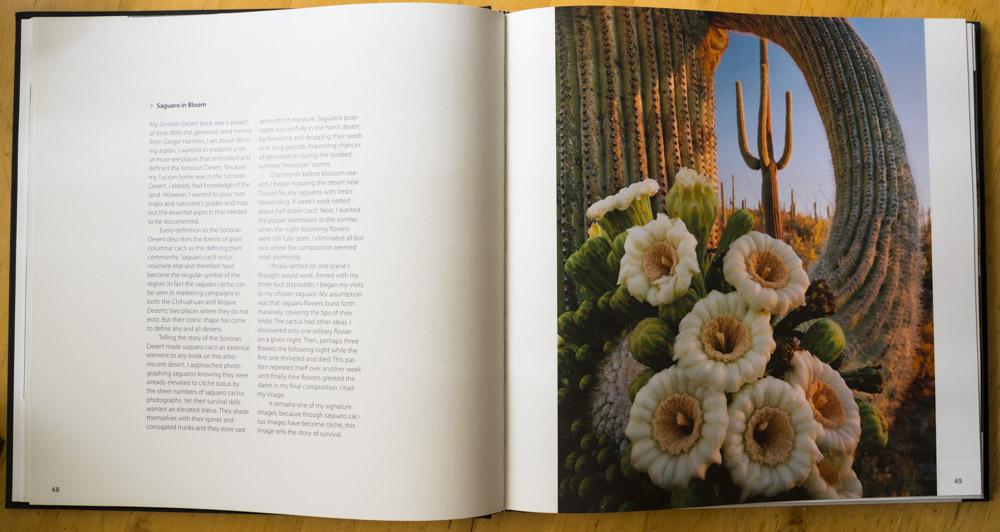 For the later image, Dykinga writes about how much time and effort went into creating it, first selecting the particular cactus after a week of scouting, then visiting it for another week until the blooms appeared at the desired places. This leads us to the third aspect of the book, which are the comments on photography. Although this is not the primary focus of the book, I have found those comments as insightful as those in the more directly educational Capture the Magic: Train Your Eye, Improve Your Photographic Composition. Besides detailed explanation about how some specific pictures were made, the book is laced with advice for photographers at a "big picture" level: the thinking and decisions Dykinga made, the evaluation of what makes a great composition. I chucked when Dykinga admitted that on occasion he got so excited about a location that he photographed too quickly, then had to return for better compositions, an all too common occurence for me too.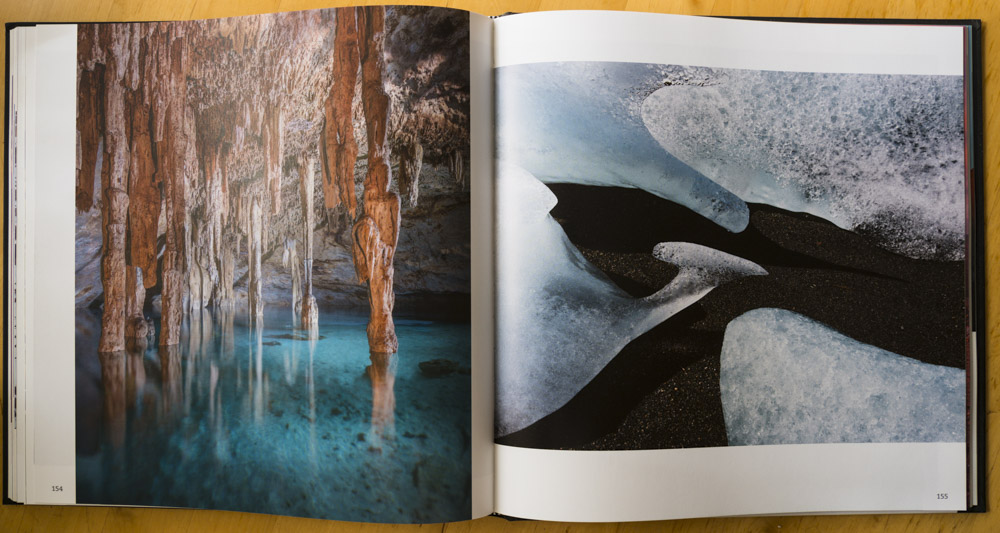 Jack Dykinga is one of the great nature landscape photographers of our times and has produced a book which is at the same time informative, inspirational and moving. Functioning as a memoir, a beautiful retrospective of his work, and a collection of musings on photography, A Photographer's Life: A Journey from Pulitzer Prize-Winning Photojournalist to Celebrated Nature Photographer offers an engaging combination of gratitude, personal stories, insights, and of course excellent photographs.