15 More Classic Color Nature Photography Books
7 Comments
A follow up to
15 Classic Color Nature Photography Books
, this list explores photography books that may be less part of the classic nature photography canon or somewhat push the boundaries of the medium. Many are also defined by a completist, encyclopedic scope. As before, each of the titles is part of my personal collection and has my highest recommendation. New or out-of-print books may be obtained easily by following the (affiliate) links to Amazon.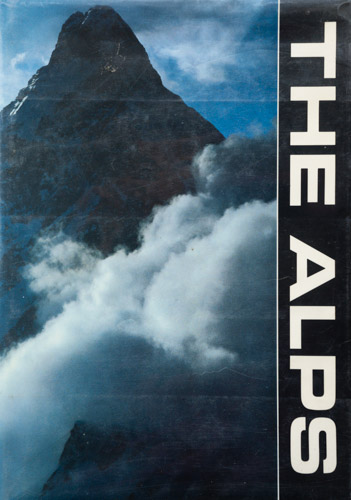 Shirō Shirahata: The Alps (1980)
When I first saw the French version of this book, I was already a seasoned alpinist, but only a budding photographer. It made such a strong impression on me because I was intimately familiar with the mountains portrayed in its first part, yet they captured their grandeur in a way other photos just didn't. At that time, I knew little about light and nothing about large format photography. More than thirty years later, I can say with confidence that Shirahata, who went on to photograph other ranges such as the Himalayas, is one of the finest mountain photographers ever.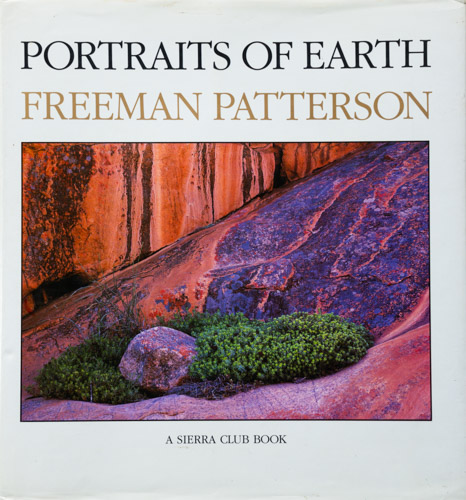 Freeman Patterson: Portraits of Earth (1987)
After contrasting the Nanibian Desert, a familiar stomping grounds for Patterson when it wasn't on the map the way it is now, and the Arctic environment of Ellesmere Island, the book moves to environments closer to his East Coast home, taken as representative of what everybody could find near their own. The quiet and personal images of nature are accompanied by writing alternating ecological messages with comments about photography – the later full of the insight of someone who authored several best-selling instructional books on photography and visual design. It all blends together to celebrate the art of seeing the earth.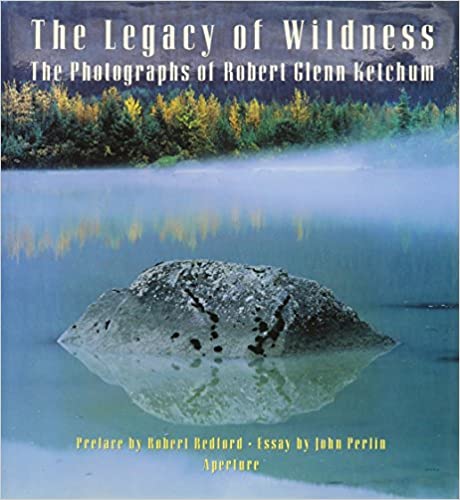 The Legacy of Wildness: The Photographs of Robert Glenn Ketchum (1993)
Unlike other nature photographers, Ketchum graduated from art school with a MFA and was known for his work as a curator, as well as the pioneering use of Cibachrome for large prints, before concentrating on his conservation projects. He remains the only photographer with images based on nature extensively published by Aperture (7 books). Although his location-specific books, especially those about Alaska, were more influential in environmental advocacy, I like this retrospective because it gives a good mid-career overview of his varied bodies of work.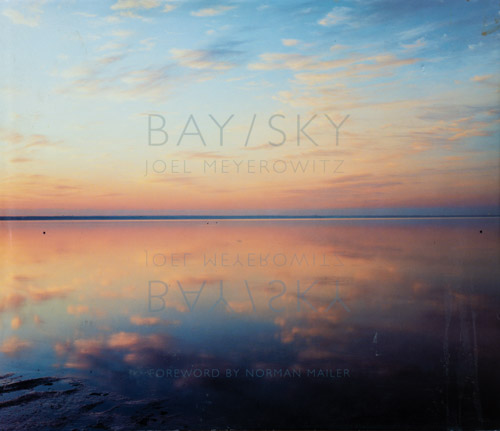 Joel Meyerowitz: Bay/Sky (1993)
Meyerowitz started as a 35mm street photographer but eventually was even more influential photographing with a 8×10 camera as part of a group of photographers who accelerated the acceptance of color photography as a formal art form in the 1970s. The idea of making a series of photographs about the horizon between sea and sky has been since pushed to its conceptual limit by Sugimoto and Misrach, and otherwise seems quaint nowadays. However, when Meyerowitz made those luscious images over a decade, at various times of the day and weather, from the same vantage point, with the same camera and lens, it was the first exploration of this idea and remains one of the most compelling.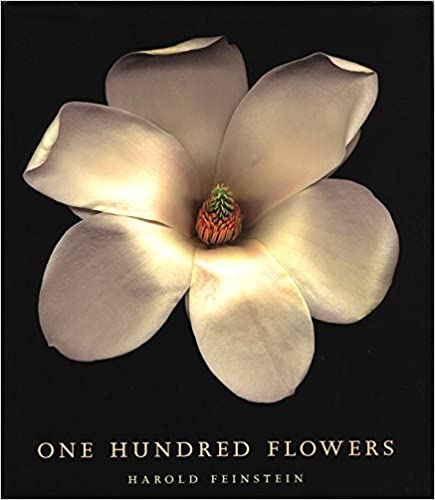 Harold Feinstein: 100 Flowers (2000)
When I first saw this book, I could not understand how Feinstein was able to depict flowers with such resolution and depth of field. I eventually learned that he had used a flatbed scanner instead of a camera. He would go on to publish seven more books using that technique: roses, tulips, orchids, one hundred butterflies, one hundred seashells. Feinstein had begun his career as a teenager, and by 1949, when he was 19, Edward Steichen had purchased his work for the permanent collection of MoMA. His humanistic 35mm B&W photography was exhibited in the most prestigious museums, but it is not until his 70s that he achieved commercial success with his color "scanography". It is never too late to learn new cutting-edge techniques and re-invent yourself!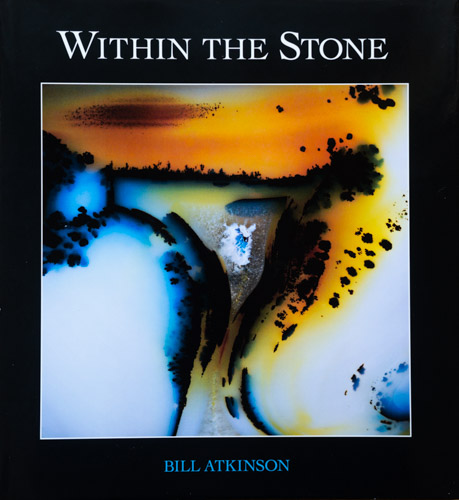 Bill Atkinson: Within the Stone (2004)
Atkinson effortlessly pivoted from a computer whiz (he was a designer for the software and graphical user interface of early Macintosh computers) to one of the first digital photography gurus. I am still grateful for Bill's generosity in making available some of the first Epson printer profiles in the mid-2000s. His photography is characterized by attention to colors and textures in abstract compositions of small natural scenes. That disposition culminated when Bill noticed brilliant colors in petrified wood. He devised special glare-free lighting and then borrowed from international collectors thousands of polished rocks that he depicted as abstract paintings with a large-format digital scanning back. The resulting book boasts the best color reproduction I have ever seen achieved on press because, for the first time, Bill applied the color management and profiling techniques that he'd pioneered with inkjet printers to an individual printing press.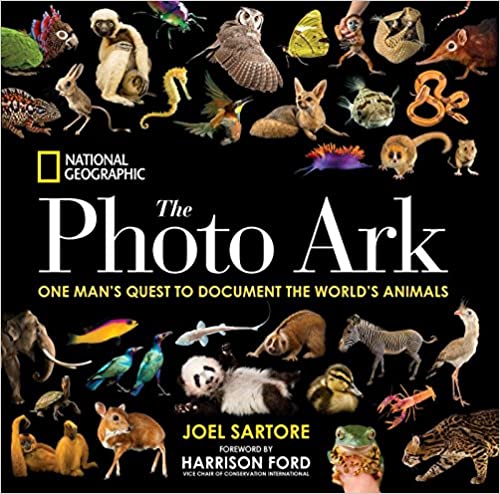 Joel Sartore: The Photo Ark: One Man's Quest to Document the World's Animals (2017)
It may seem a bit curious that the most popular nature photography project ever, if measured by the success of this book, related publications, and films, was conducted not in the wild, but in zoos and wildlife rescue centers. It couldn't have been done otherwise, since it is about creating studio portraits with excellent lighting and uniform backgrounds (an idea that dates back at least to James Balog's "Survivors" of 1990), and it prioritizes species facing extinction, many of them barely or not at all surviving in the wild. What sets apart Sartore's project is its scale, as he aims to photograph most of the species under human care. By late 2019, after 13 years of work, Sartore had photographed about 10,000 animals. Each of them presented specific challenges. The book, instead of trying to be an exhaustive catalog, cleverly pairs animal portraits in illuminating ways. I asked Sartore why he didn't try to crowdsource the project. The answer: he didn't trust others to photograph the animals without harming them.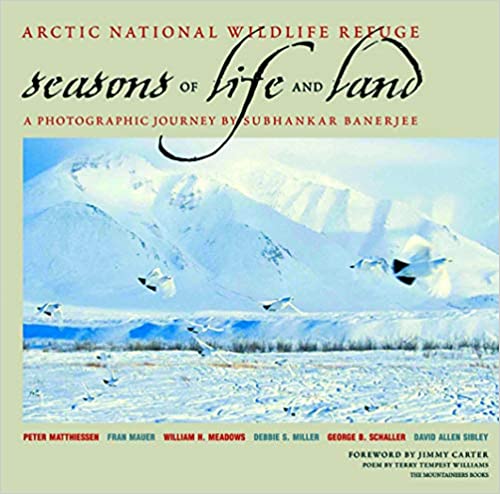 Subhankar Banerjee: Arctic National Wildlife Refuge: Seasons of Life and Land Hardcover (2003)
In 2000, Banerjee left a scientific career and soon after boldly spent 14 months in the Arctic National Wildlife Refuge, producing the most comprehensive photographic documentation of one of the last intact ecosystems on earth, as well as of the associated indigenous cultures. The influential work helped put on the map a distant land that most never heard about before and would never visit. It raised public awareness of the threats caused by global warming and oil drilling, especially after an attempt by the Smithsonian Museum of Natural History to censure an exhibit of the photos caused a controversy that brought even more attention to it. However, two decades later, the fight to preserve the ANWR still goes on.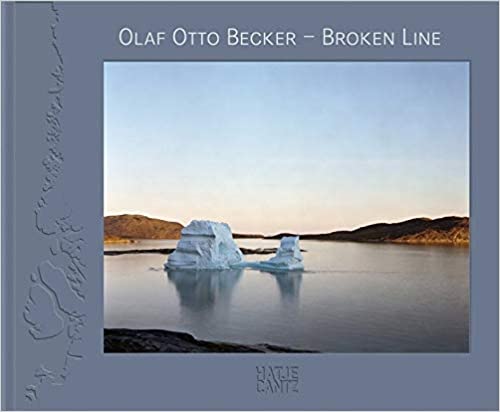 Olaf Otto Becker: Broken Line (2007)
Becker, who was once a painter, worked for four years and covered thousands of miles solo in his small boat to create these photographs of the coastline of Greenland with an 8×10 camera. The resulting seascape images, made with long exposures in the peculiar light of Arctic midsummer night have a unique ethereal and melancholic beauty.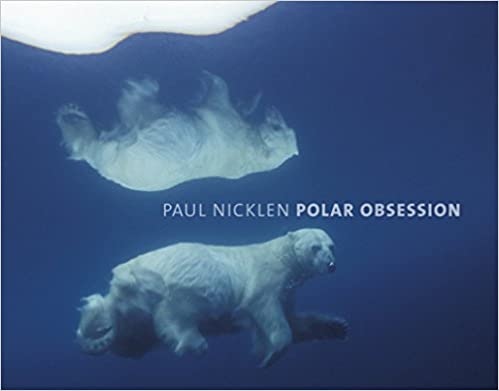 Paul Nicklen: Polar Obsession (2009)
Born and raised on Baffin Island, Nicklen is uniquely connected to the polar regions, having mastered since childhood the art of surviving that has allowed him to brave unimaginable hardships on his daring expeditions to both the Arctic and Antarctic. What makes Polar Obsession one of the most extraordinary books of wildlife photography is how incredibly up-close he captured the diverse wildlife, not only on land and ice but also underwater in the most freezing seas.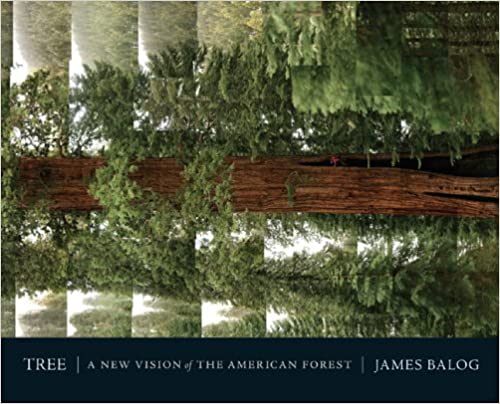 James Balog: Tree: A New Vision of the American Forest (2004)
Balog, with whom I had the honor to share an exhibit more than a decade ago, is a unique mix of conceptual artist, nature photographer, and adventurer. This book delivers on the promise of his title, using multi-image mosaics of varied types, and the occasional artificial backdrop, to depict 92 superlative tree specimen in a new way. The most impressive among them are the new perspectives on giant sequoias and redwoods obtained by assembling thousands of frames photographed by rappelling down neighboring trees. If you can, find the 2004 first edition from Barnes and Noble (ISBN 0-7607-6216-3) whose oversize trim gives justice to the detailed mosaics.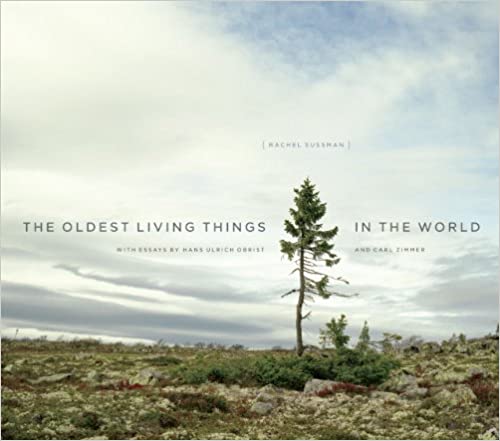 Rachel Sussmann: The Oldest Living Things in the World (2014)
For over a decade, Sussman has worked rigorously with biologists to identify living organisms whose ages range from several millennia (trees of unitary growth) to hundreds of millennia (aspen colonies, sea grass meadows, bacteria of clonal growth). She then traveled to all corners of the world from Greenland to Antarctica in a quest to photograph them. The muted and straight images, captured on medium format film in the age of digital, have a hard-to-define contemporary quality different from other books on this page, that matches well with the fascinating personal, scientific and environmental narrative of the book.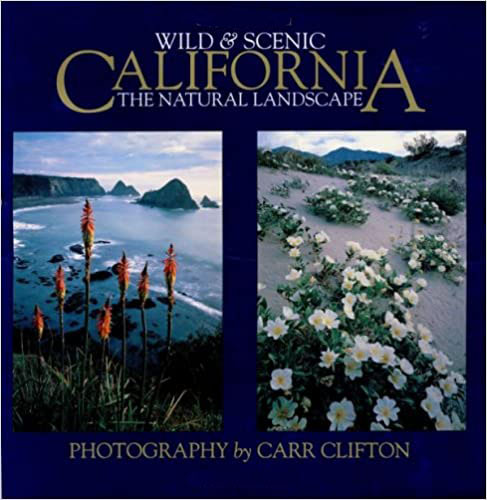 Carr Clifton: Wild and Scenic California (1995)
As an adopted Californian, it would be hard to not include a pictorial from my state. Although he had traveled far and wide, Carr Clifton was born in the state, continues to live there, and more than half of his books are about California. Wild & Scenic California presents his ideal of an untouched wilderness, and is a great example of the apex of 4×5 nature landscape photography in the late 20th century. There are many other California portfolio books, including from Galen Rowell, Art Wolfe, Tim Palmer, David and Marc Muench (the two later have better writing and structure), but none I've seen present those two characteristics together.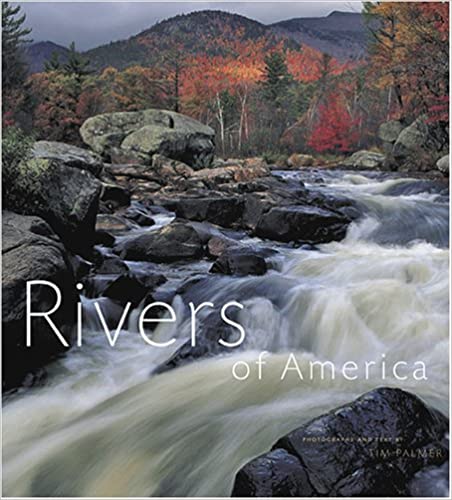 Tim Palmer: Rivers of America (2006)
Living for 22 years a nomadic life in a van, Palmer has paddled more than 300 rivers in North America. This book draws from his collection of river photos from all across the country, the most complete from any single photographer. Besides the enormous geographic scope, the selection of photos presents a superb range of moods. In addition, a committed environmentalist, Tim is as apt at writing as he is at photography.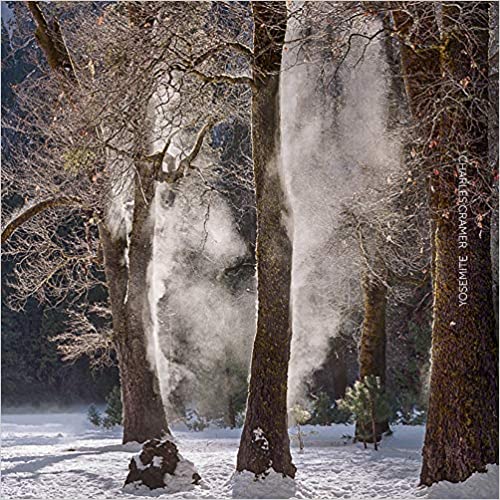 Charles Cramer: Yosemite (2016)
That this long-awaited, diminutive book features some of the most exquisite photographs of Yosemite is hardly surprising given that Cramer is widely recognized in the photographic community as one of the best color printmakers and he has has been working in Yosemite for more than 40 years. If you don't know his work, you may be surprised by his intensely personal vision focused on the intimate landscape. Charlie told me that "like a vampire" he eschews direct sunlight. He once hiked to the Diving Board, which is no small effort. Most people (including me) would try to capture the grandeur of Half-Dome's face but instead Charlie focussed his attention on a lone small tree growing on the face.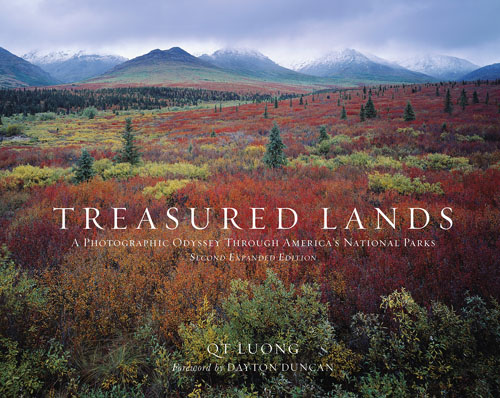 QT Luong: Treasured Lands: A Photographic Odyssey through America's National Parks (2016)
It may seem shameless to add my book as a 16th bonus title, but in doing so, instead of making any claim about the work, I rely solely on sale numbers as an indication of future classic status. As a publisher, I have access to industry data suggesting that when it is all done, sales of Treasured Lands will possibly surpass all other books on this page except for one. They have already surpassed the opus magnums of some of the most well known names in this field. For publicly accessible data, you could compare the number of customer reviews on Amazon.
Any other favorites?