Sharing Photography Locations & National Monuments Book
27 Comments
Whether to share locations of photographs has been debated for a while, but the question has taken a new urgency in the age of mass travel and social media. In view of that, I'd like to ask you about your opinion on that subject, and what information you'd like included in my next book about the national monuments.
There is no doubt that locations have changed, and always for the worst. Back in the 1990s, when I photographed Mesa Arch at sunrise, I had the place to myself. Fast-forward a quarter-century, you need to arrive well in advance to secure a shooting spot where you will be standing literally shoulder to shoulder with others, tripod legs interlocked. But folks, including professional photographers keep coming.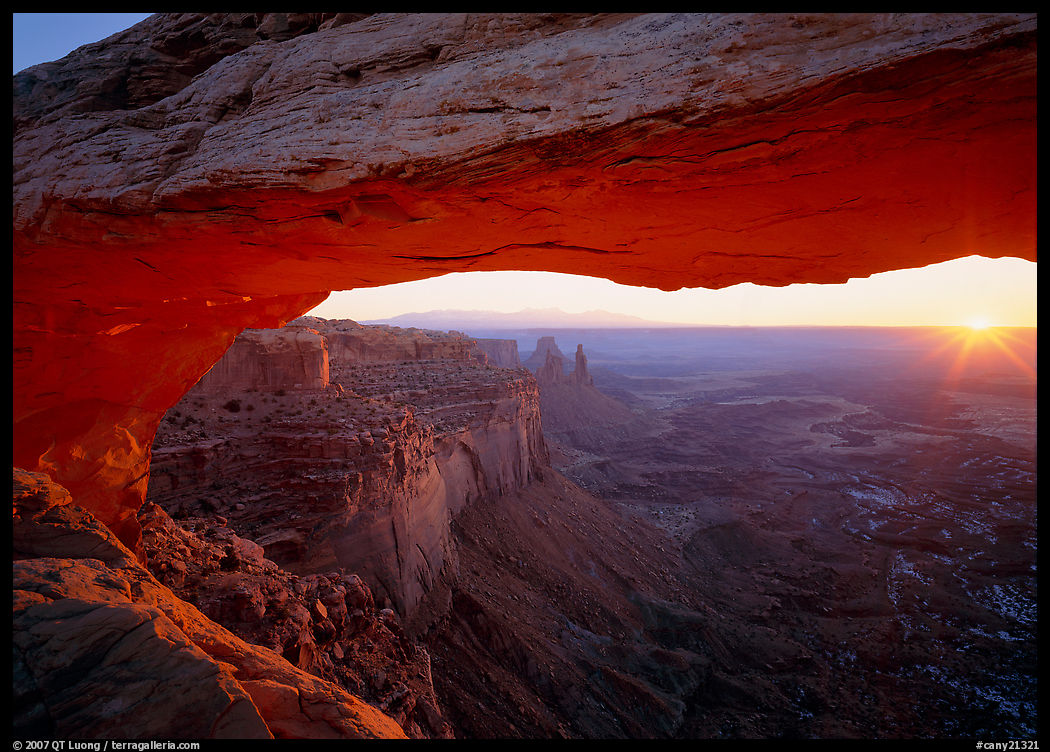 At Horseshoe Bend, back then there was an unmarked pullout, a dirt user path, no guardrails, and I also had the place to myself at dawn. The city of Page has now built a large parking lot and in 2019 started charging visitors $10 per car, but even though it often fills up, passenger drop-off and pick-up at the entrance are not allowed, and cars parked on the side of the highway are ticketed. Despite those regulations, in 2019, more than two million visited Horseshoe Bend.
I have not been to Mesa Arch nor Horseshoe Bend recently, but I would guess that nobody goes there without a camera of some sort. So at first, photography appears to be the primary driver of visitation. Look a bit deeper, though, and you realize the problem is rather with social media. The reason Horseshoe Bend has become so popular is that it is "Instagramable". What is driving people to Horseshoe Bend is the sheer number of images online. The more people see those images, and see that they are liked, the more they want to get the exact same shots for themselves and to post them. That's the way snowballs become avalanches.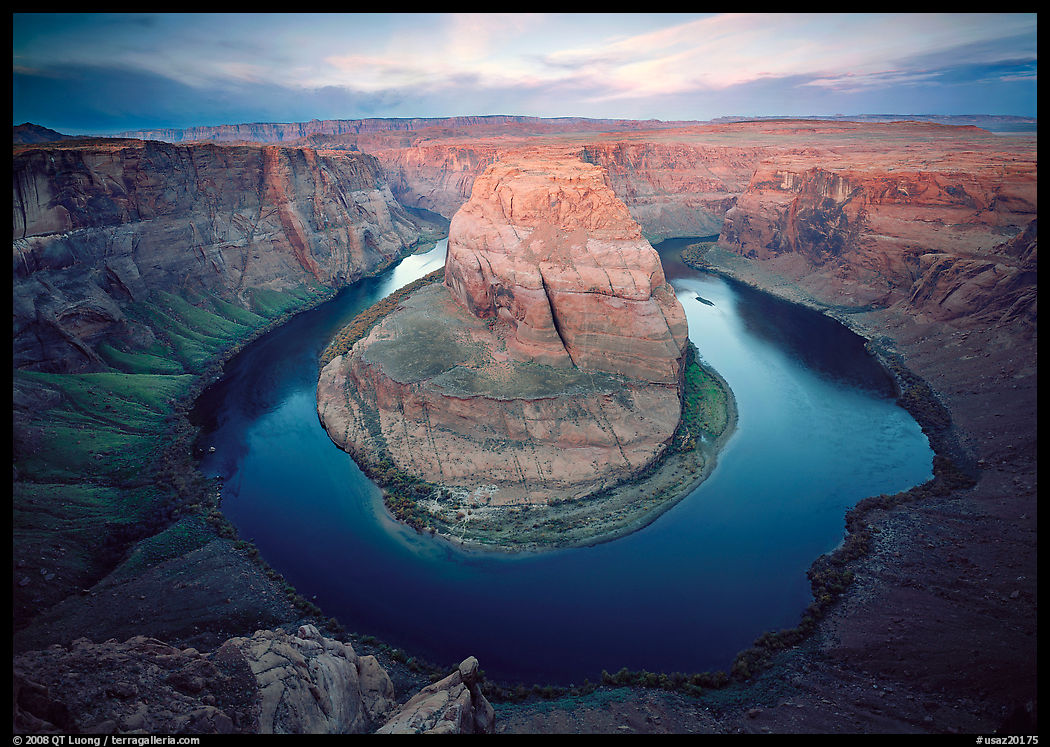 I've recently heard several photographers advocate never sharing any photographic location at all. There are compelling reasons for not wanting to be the one who throws out the first snowball. The two locations previously mentioned are not particularly ecologically sensitive, but others are and would be permanently damaged by an influx of visitors. Sometimes one or a few careless individuals are all it would take. Even if they are not, the wilderness quality of the experience, the solitude, peace, quiet, and remoteness may be lost forever. And there is a lot that is objectionable with the copycat approach to photography that some types of location sharing encourages.
Addressing those concerns would require a longer and more carefully considered discussion that may be the subject of another post. For now, I'll only ask of those who advocate this absolutist, black and white approach: did you discover yourself the locations you photographed?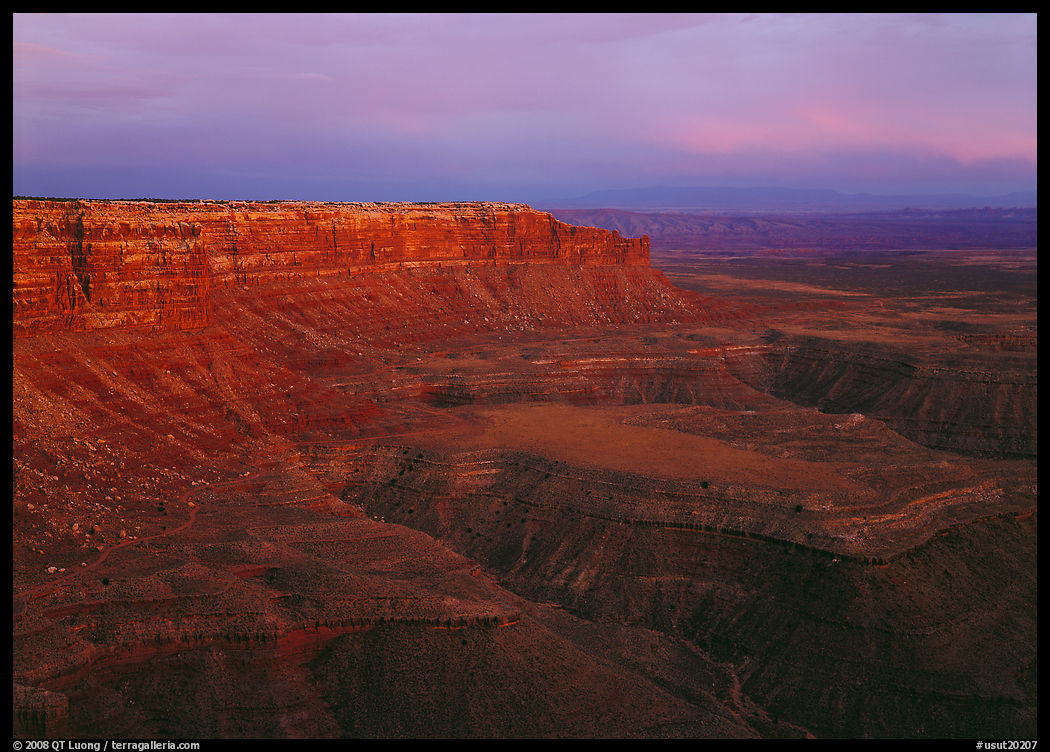 In my case, although I've been around the block, the answer is a resounding no. Over the years, I have made abundant use of photography location newsletters, guidebooks, and online resources. In this blog, and in Treasured Lands, I've been simply trying to pay those forward. Since I've learned about each of the locations somewhere else, there is no location that is disclosed for the first time, and for which you couldn't find the information elsewhere. That said, I believe I can still write usefully because I add my curation and perspective.
Many of you have a copy of Treasured Lands. For my new book, Our National Monuments, I was thinking about using a similar format, since Treasured Lands was so well-received. However, the locations in the new book are much less known, so maybe some adjustments would be in order? For example, would it be useful to provide more precise descriptions or directions, and fewer stories about my experience? Would that be too dry to read? I would appreciate any comments or if you would take the poll below to give me some feedback.
If you do not see the survey below or if you'd prefer a larger window, click here