USPS Stamp Celebrating National Park Service's Centennial
6 Comments
I am honored that
one of the U.S. stamps commemorating the 100th anniversary of the National Parks Service
carries my photograph. The stamp will be officially released on June 2.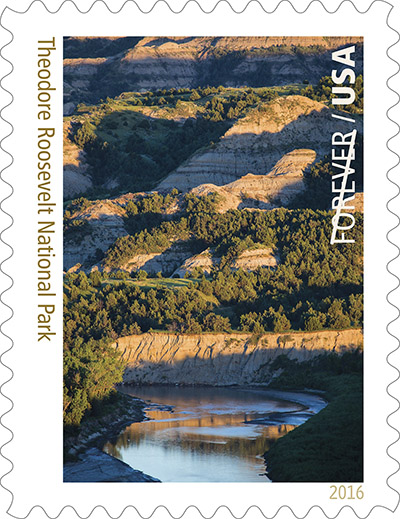 A distinctive characteristic of my project to photograph all the national parks is that I sought to explore each corner of each of them, even the most obscure ones. One of my goals is to bring attention to the lesser known areas of the parks. Those hidden gems offer unexpected discoveries and an experience away from the crowds where one can fully connect with nature.
Theodore Roosevelt is one such park, and the North Unit, where I made the image, is a quiet part of a quiet park, receiving only 10% of the park's total visitation – which occurs mainly in the South Unit. Theodore Roosevelt National Park includes also the even less visited Elkhorn Ranch Site. The Little Missouri River provides a link between all three, reminding me of the time I spent in each unit. In the light of the late afternoon, the river appeared as a bright ribbon in the landscape. I used a fairly long telephoto lens of 400mm (more commonly associated with wildlife photography than landscape photography) to emphasize the section of the river with a reflection.
I've been told that each year, the USPS receives more than 40,000 stamp ideas. This is the second time one of my images is featured on a USPS stamp, but because the national parks mean so much to me, I am particularly proud to be part of this campaign. The stamp is part of a collection of 16 new "forever" stamps marking the historic anniversary. I was humbled to notice amongst the other photographers the names of masters who have inspired me so much, foremost David Muench, but also Tim Fitzharris, Tom Till, and Art Wolfe. Congratulations to all other artists as well!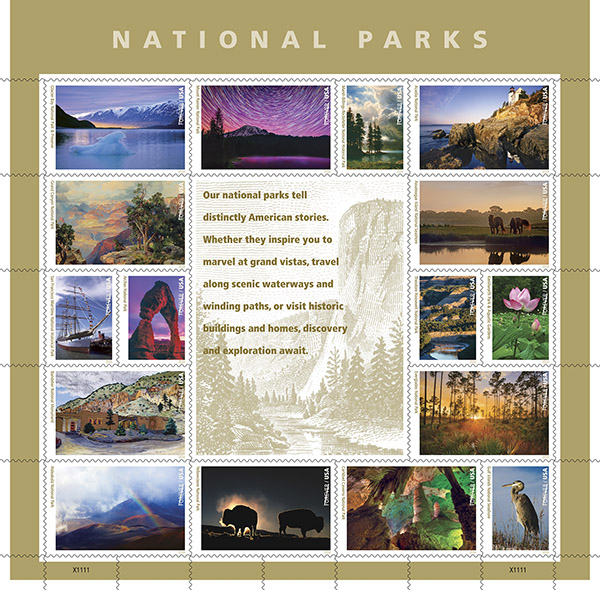 P.S. If you are wondering why there is a slash through "FOREVER", here is the answer from the USPS: "The strike through the word FOREVER is to ensure that the illustration cannot be used as a stamp through technical reproductive means. Any stamps you purchase will not have a strike through the word FOREVER."