The Wonder of the National Parks at Night
No Comments
The rare combination of wildness and accessibility makes the national parks a great place to experience a connection with the natural world and its vastness. At night, although darkness obscures land features, the night sky gives us an even clearer sense of the immensity of the universe.
Recently, the National Park Service, under the motto "Half the Park is After Dark" has begun to view night skies as a critical resource, and has undertaken to educate visitors through programs that emphasize appreciation of the natural and cultural value of night skies. And if you don't attend a ranger-led program, national parks are low crime areas, making wandering at night safe, while the infrastructure of roads and trails (some of which are paved) alleviate the risk of getting lost.
If you live in a urban area – like most people – you may never have seen the Milky Way in all of its glory. Many parks are situated in remote locations faraway from large cities, resulting in dark night skies free of light pollution. Thousands of stars, stretching from horizon to horizon shine brightly and vividly.
The increased visitation in the popular national parks mean that at day you might find yourself in a crowd. While it is great that the national parks have an audience, it may not be what you had in mind when visiting. The solitude and quiet of the night restores some of the sense of awe that I experienced during my initial visits. For instance, at Devils Garden in Arches National Park, the parking lot is usually full during the day, and the trail packed, but I had the place to myself when I came at 11pm. Likewise, at Yellowstone's Old Faithful – the quintessential crowded national park spot – when me and my friend came to witness an eruption after dinner during a winter visit, we did not see any other soul.
Because of the variation in phases of the moon, no two nights are identical. On a full moon light, some colors are visible whereas on a moonless night you might not see your own hand, but the stars will shine most brightly above. Although too dim to appreciate by eye, a moonset will create the same warm colors as a sunset, and the camera will capture them. In addition to those changing light conditions, the photographer has the opportunity to light up relatively large scenes in myriad ways, unlike during daytime when the brightness of the sun overwhelms any artificial lighting, except for the closest subjects. The sky is the limit, indeed.
I hope that this gallery of images from around the country, all from my upcoming book Treasured Lands, will inspire you to linger at night during your next national park visit.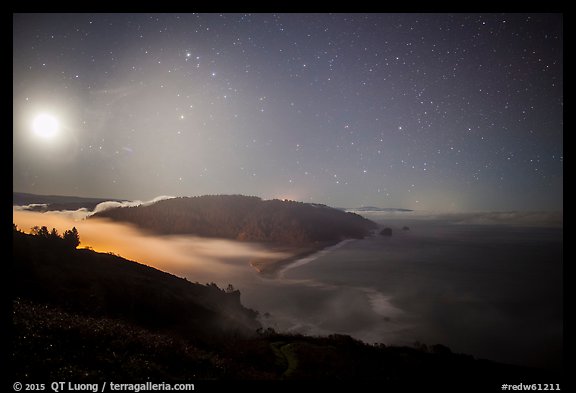 Redwood National Park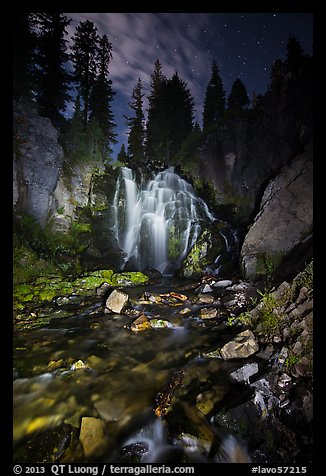 Lassen Volcanic National Park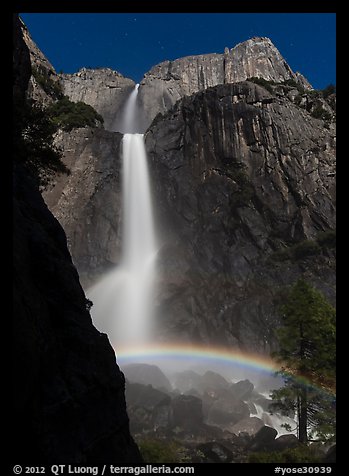 Yosemite National Park (Photographing Moonbows)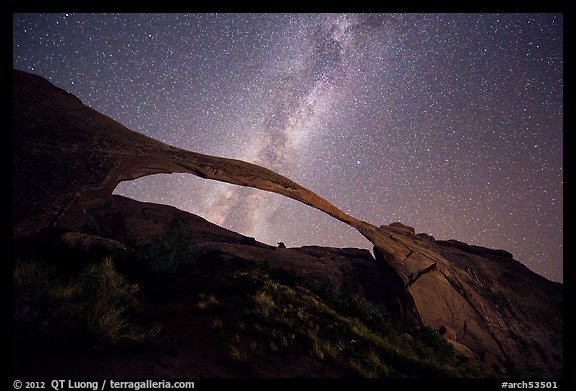 Arches National Park (Southwest tour under changing moon phases)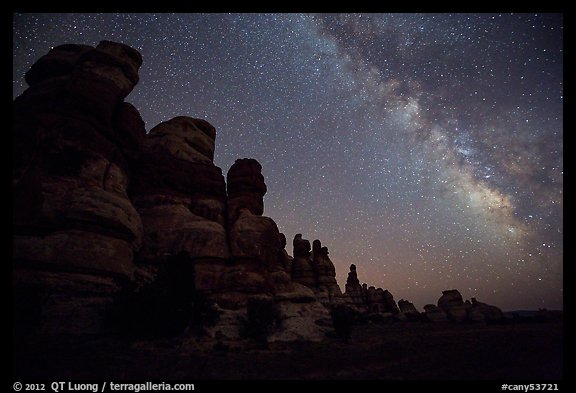 Canyonlands National Park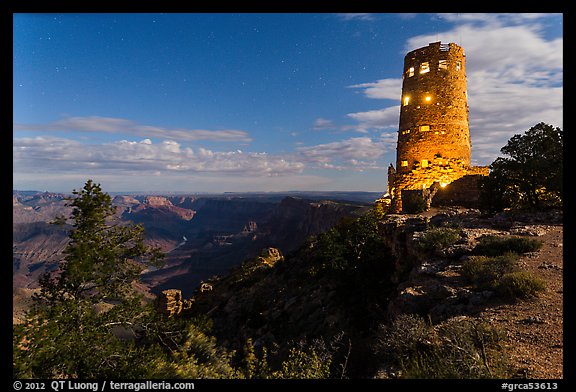 Grand Canyon National Park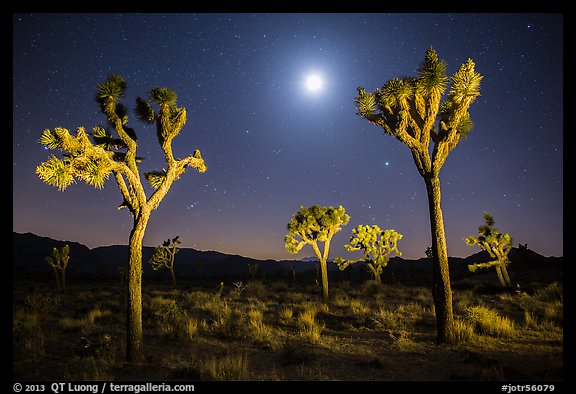 Joshua Tree National Park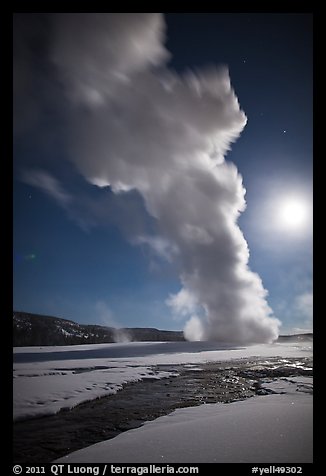 Yellowstone National Park (Yellowstone in Winter)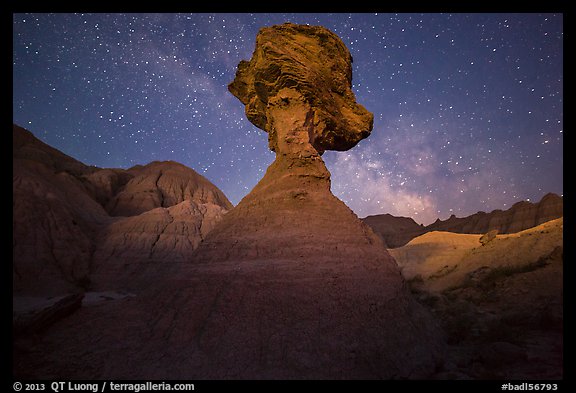 Badlands National Park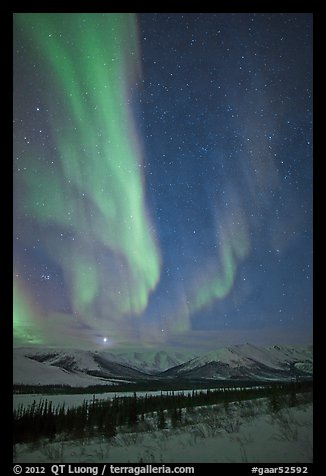 Gates of the Arctic National Park (Photographing the Aurora in Alaska)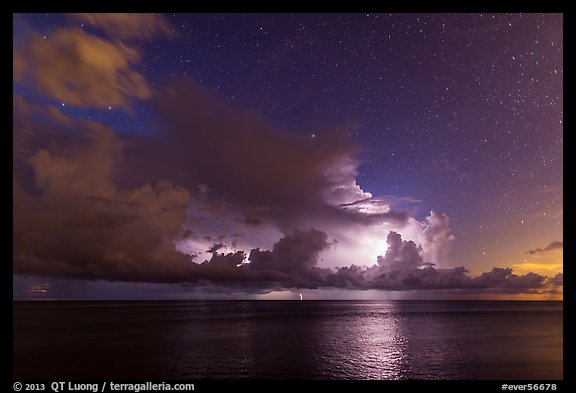 Everglades National Park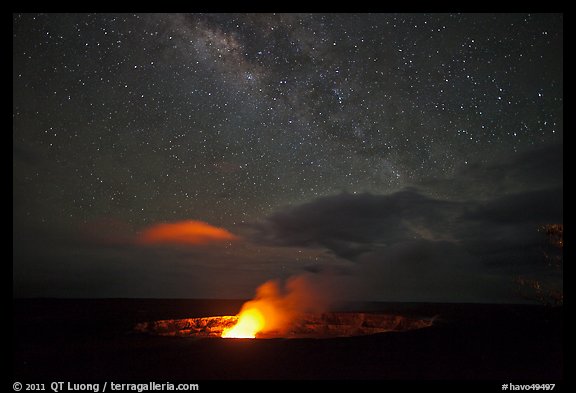 Hawaii Volcanoes National Park (Halemaumau Vent)
See all my night images of the national parks