Nevada's Little Finland
5 Comments
Since Bear Ears National Monument was controversially reduced by 85%, Gold Butte National Monument, which happened to be designated on the same day of Dec 28 2016, is the most recent large national monument. Gold Butte National Monument protects almost 300,000 acres of Nevada, northeast of Las Vegas, bordering Lake Mead National Recreation Area on the west and
Grand Canyon-Parashant National Monument
on the east. The vast national monument preserves a large portion of the Mojave Desert, petroglyph sites, and a small but truly special area called Little Finland.
Whitney Pocket
A rough paved road leads to Whitney Pocket in 21 miles from NV 170 south of Mesquite. The area reminded me of the Mojave part of Joshua Tree National Park since many Joshua trees grow there among interesting rock formations. However, while the rocks in Joshua Tree National Park are metamorphic, those in Gold Butte National Monument include red aztek sandstone striped with rainbow colors like at Valley of Fire State Park. Some of those rocks shelter primitive campsites with no water where you can stay for free and without a permit. Whitney Pocket is your first hint of the geological diversity of the monument. Over 500 million years of geologic history are exposed in its layers, including an interval of strata missing from the Grand Canyon.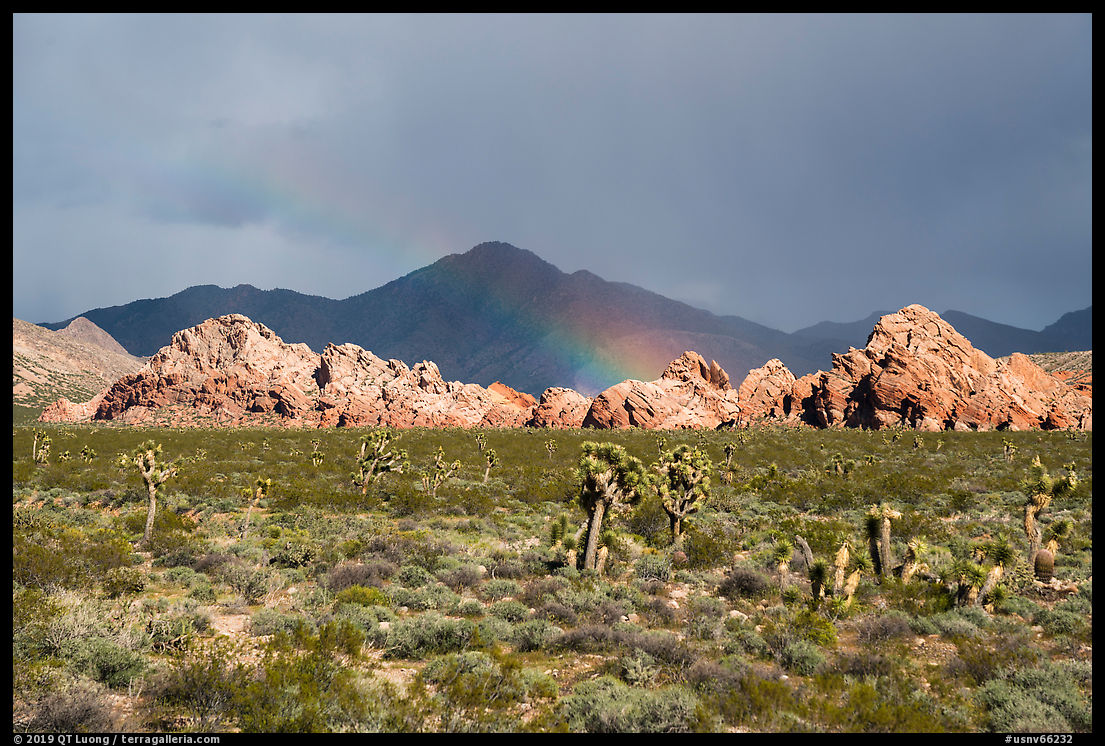 Past Whitney Pocket, the pavement ends. If you are not interested in our off-roading mis-adventures and just want to read about the fantastic Little Finland destination, skip the next section.
Fun With Tires
Robert Hitchman, in his Photograph America newsletter ominously recommends "a friend or two along with a second high-clearance vehicle. Four-wheel-drive, all-terrain tires, full gas tanks, and radios for communication". However, Little Finland is only about 40 miles (one-way) from the I-15 freeway, and although the area remains very remote, there are now a few signs to help you navigate. During the drive, I remarked to my friend that the route wasn't really difficult and that in a pinch I could have driven it with a regular passenger car. It was therefore a strange turn of events that fifteen minutes after arriving to our destination, we noticed that one of our tires was deflating.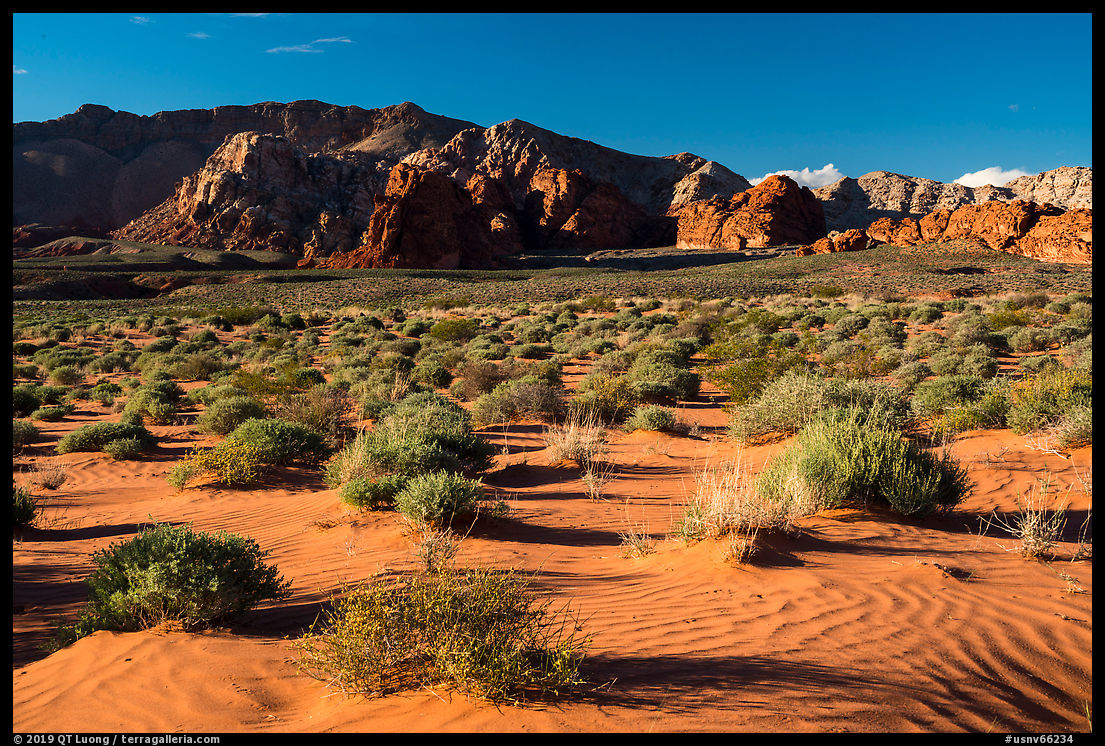 The situation had a deja vu feeling. Just the day before, as we were driving back from Whitmore Canyon Overlook, at the Bar 10 ranch, I congratulated my friend on negotiating the bumpy road without punctures despite of our less-than-adequate tires, and took over the driving. The rest of the drive back to St George through the Arizona Strip is a tedious and well-graded road that offers no obstacles, and I was fairly certain that I did not hit any rock, so I was incredulous when the dashboard of the Jeep warned of low air pressure in the left rear tire. However, when the air pressure reached half of the normal value, a visual inspection quickly confirmed that a tire change was called for. Back in town, we barely made it to a tire shop before closing time. They determined that the tire couldn't be repaired because it had suffered structural damage rather than a puncture. They didn't have a replacement because of its odd size, but suggested we try the Jeep concessionaire in town. The next day, we found out that the concessionaire did not have the tire, and that it would need to be shipped from Los Angeles, stranding us for a few days because of the weekend. Although we had noticed quite a few Jeeps driving the streets, a replacement tire was elusive. We had tried to contact the car rental company, but each call resulted in a wait of 15 to 30 minutes, after which we were told that the tire would be our responsibility because the tire thread left was above their threshold and that we'd have to come back to Las Vegas. After much arguing, we resolved to the 120-mile drive, but when we emerged from the Virgin River Canyon area which does not have cell phone service, we got a message consisting of a tire shop address in St George. We drove back to town again, and were able to at least buy the replacement tire.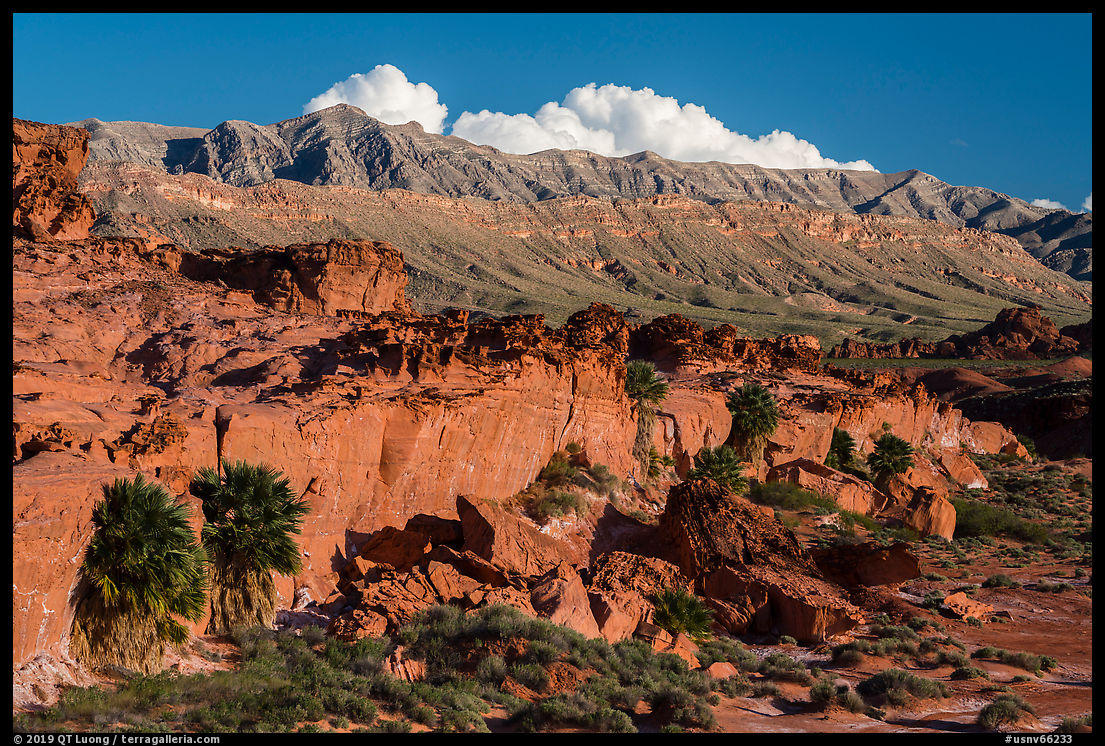 Nobody had been in sight since we left the pavement at Whitney Pocket, but since it was already late afternoon, we decided to go and photograph. We would worry about the tire later. Sure enough, when we came back to the car at night, that right rear tire was totally flat, and when we would go back to the tire shop the next day, the diagnosis would be the same as for the other one: structural damage. The mechanic mentioned that the most frequent cause was a factory defect, but it seems improbable that this caused two tires to fail on consecutive days. Since both were rear tires, my friend hypothesized that they might have been damaged on the Whitmore Canyon Overlook road, since it is easier to control the angle of contact with rocks on the front tires than on the rear tires. The mystery remains, but the lesson seems to be that tires not specifically designed for all terrain driving, as provided by rental companies, can easily get damaged.
I normally travel solo, but on that trip, I was glad to have come with a friend. Those tires are quite heavy, and it would have been quite the struggle to have to handle them by myself. As you can see in the video, replacing a tire on uneven, soft terrain isn't straightforward. The jack did not extend high enough, so we had to lower the car and get some rocks underneath. But since we had removed the flat tire, there was nothing to support the car, so we had to replace it temporarily. Some trial and error!
Little Finland
Needless to say, with no spare tire left, we made a beeline towards the paved road and the tire shop in St George. Fortunately, we had reached our main off-road objective, which was the area called Little Finland. New York City (Italian population 1.8M) has Little Italy, San Jose (Vietnamese population 100K) has controversial Little Saigon, but why would one find a concentration of Finnish people in Nevada? Also known as Hobgoblins' Playground, or Devil's Fire, the area has nothing to do with the country Finland, and "Land of Fins" would be more descriptive. It is a small area, of maybe a square mile, but it contains rock formations that are unique even in a region – the American Southwest – known for its geology.
Wind erosion in the sandstone layers has created countless twisted detached thin fins of stone with intricate shapes unlike anywhere else I've seen before. Most are quite small and when photographed at eye-level, they merge with the background, whereas a low camera angle detaches them against the sky, and a wide-angle lens allows you to get closer for a more dynamic perspective.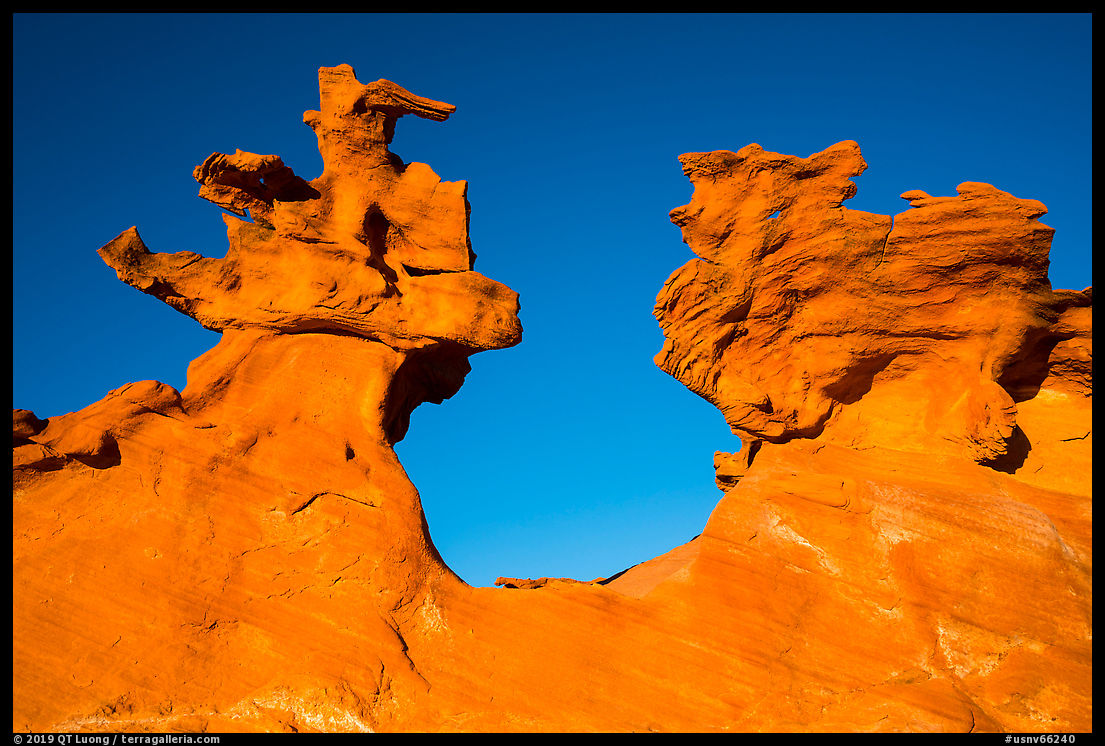 The fins are located on a small mesa that slopes towards the west, and are bordered by a tall hill blocking the sunrise on the east, two reasons to photograph the area in the late afternoon. Driving out at night could be tricky, and I recommend instead to spend the night at the base of the mesa. I took advantage of the oblique Milky Way that occurs in the springtime to match the diagonal line of the receding fins. To illuminate the rocks, I placed a Goal Zero Lighthouse Mini Lantern on the roof of the car. Even though the car was parked some distance to the mesa, my initial setting for the light's brightness was too high, and I had to walk down to dim it to match the Milky Way's brightness.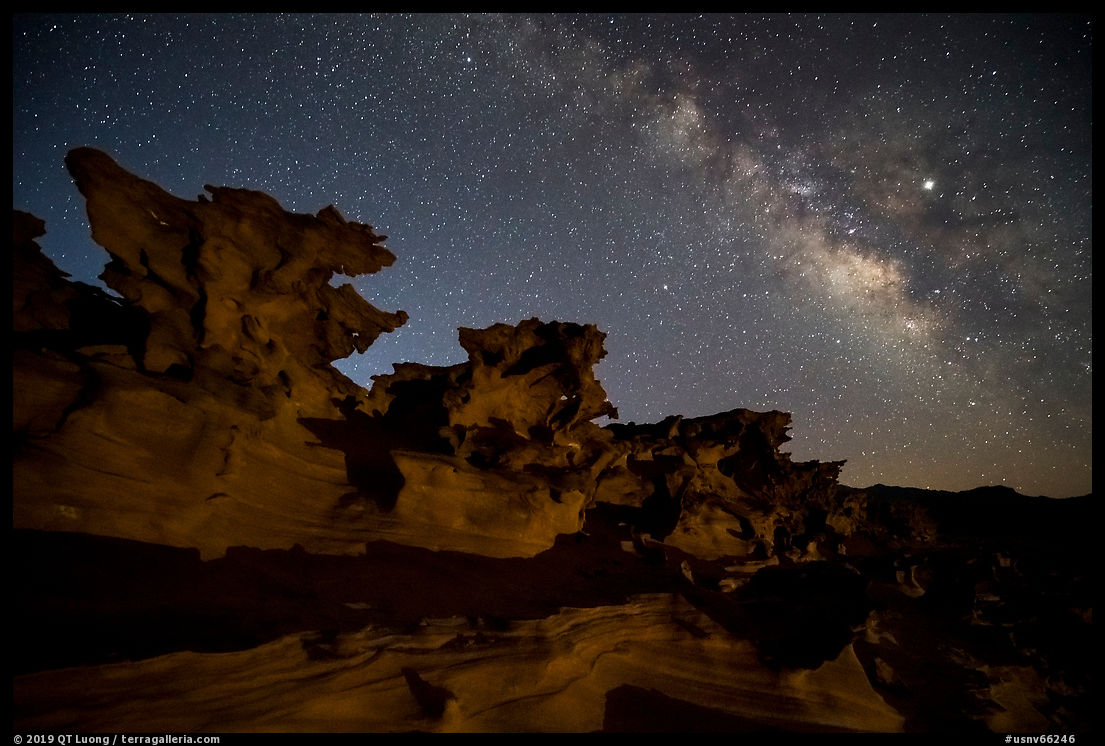 Part 4 of 6: 1 | 2 | 3 | 4 | 5