Mui Ne Beach, Vietnam
No Comments
The
Ho Chi Minh City project
is simply "The image of the President in the City": in each of the photographs, all made in Ho Chi Minh City, there is a depiction of Ho Chi Minh, for instance as framed portrait, poster, sculpture, bust, post stamp, post card, or book cover. The continued presence of that image in several contexts amongst contemporary city life evokes several political and social issues related to communism, control, influences, history, and change, but rather than offering an answer, each photograph in the series remains open to individual interpretation. There is little contest that Ho Chi Minh was one of the most influential leaders of the 20th century (for the better or the worse, depending on whom you speak to), but nowadays that Ho Chi Minh City is at a center of a free-market economy, what is his legacy beyond a carefully cultivated figurehead image ? Is he still admired by the common people, or just a subject of a cult of personality ? Is he a sinister big-brother figure, an obsolete icon to whom nobody pays attention anymore, or a reassuringly familiar and respected symbol ? The photographs contain evidence for multiple readings.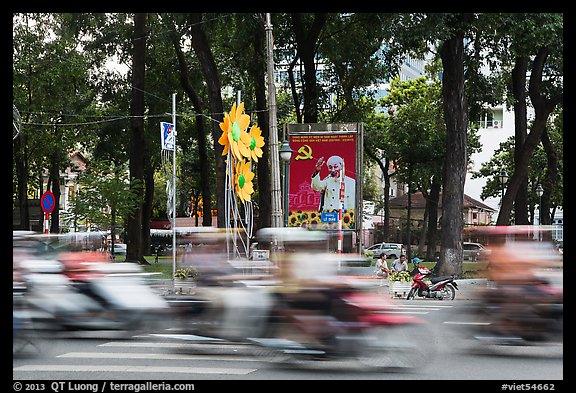 Now for a contrast to this project, in this post I am presenting images of traditional – some would say eternal – Vietnam, photographed on the fishing beach of Mui Ne. I've posted before about the sand dunes, do you recognize this image, a gift to my subject ?. Once a sleepy fishing village famous for its fish sauce, Mui Ne has become in the last decade a popular resort town, whose main street is lined up with so many resorts on the ocean side that tourists outnumber locals on the sidewalks. Yet life hasn't changed much over the years elsewhere.
If you go just a kilometer north of the main tourist area, the resorts become more sparse. Instead of catering to Western or Russian foreigners, their clientele consists of domestic tourists, mostly Saigonese on a quick getaway. Last December, while traveling with my family, we stayed at one of those resorts. The rate was good, the rooms less so. The folks from the neighboring room invited me to share some fish and beer. Unlike in the more expensive tourist area, the resort with surrounded by private houses belonging to fishermen. The following images were all made from less than a hundred yards from our beach-facing room from which we could observe their activities from dawn to dusk (more images).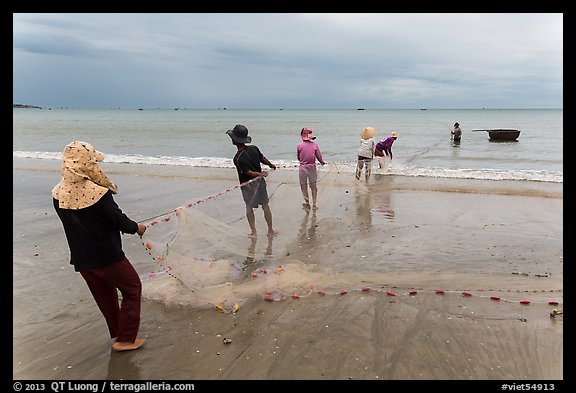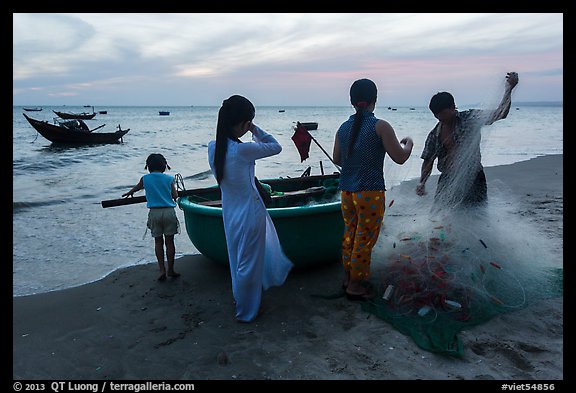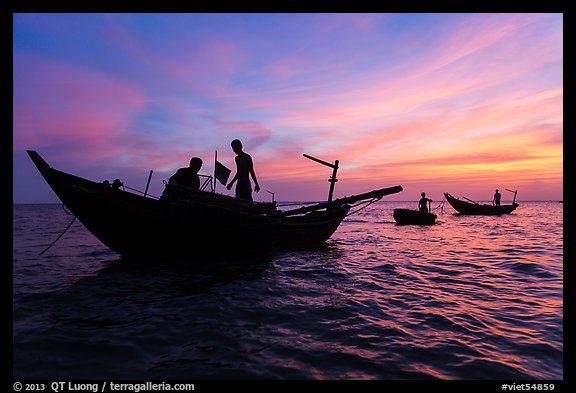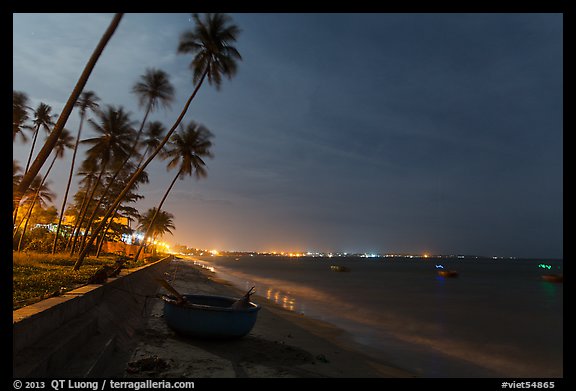 A few more kilometers north, you get to the fishing village (Lang Chai). Down a long flight of stairs, the beach there is an early morning gathering place where fish and shell sellers wait for the fresh catch from on night's work on the sea (more images).