Year 2011 in review and favorite images
10 Comments
A lot of plan changes occurred in 2011, so that I have not really accomplished what I set out to do, yet I'm still lucky that I got to go around and experiment a bit. Here's a chronological selection of some favorites taken during the year 2011, which also serves as a kind of (*) "year in review". Most of them were shot at 24mm on Canon 5Dmk2. Links point to blog entries where you can see more images and read background about them.
Most popular blog entries in 2011: Six-part series about my photography business on the internet (start here), Best ISO for low noise on Canon 5D mk2.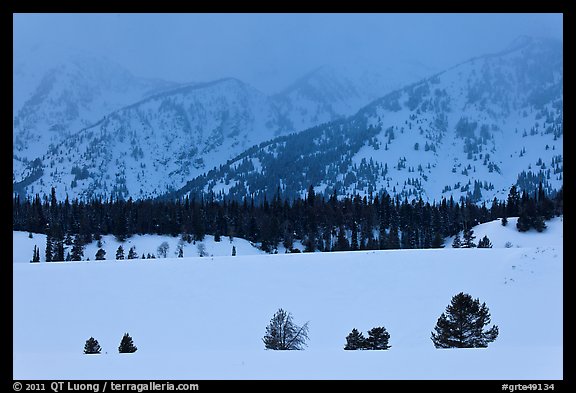 February. I traveled to Jackson, Wyoming, which I had never visited in winter. In Grand Teton National Park, I got to see the Grand Teton only for a few hours during my week and half stay, leading me to more minimal and tighter compositions than I usually seek.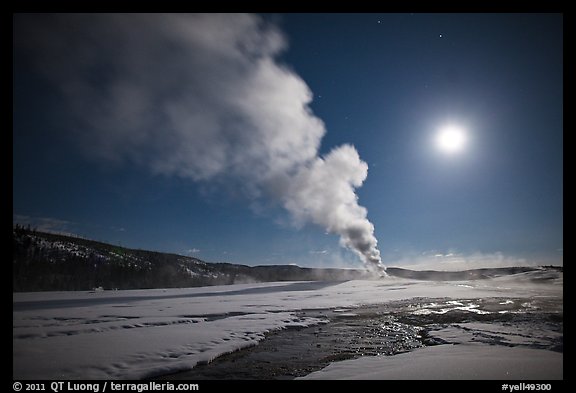 In Yellowstone National Park, the sky cleared up only during one night, when I made this moonlit exposure of Old Faithful. But getting there was already quite an experience.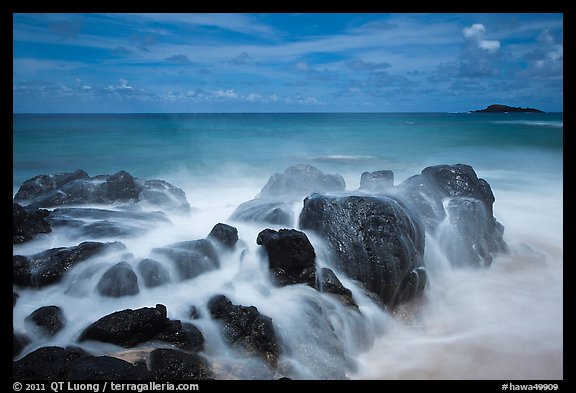 April/May I spent a week on the island of Kauai. I revisited the Na Pali Coast, however from a photographic point of view, the most interesting was the realization that I could create beautifully flowing seascapes in mid-day.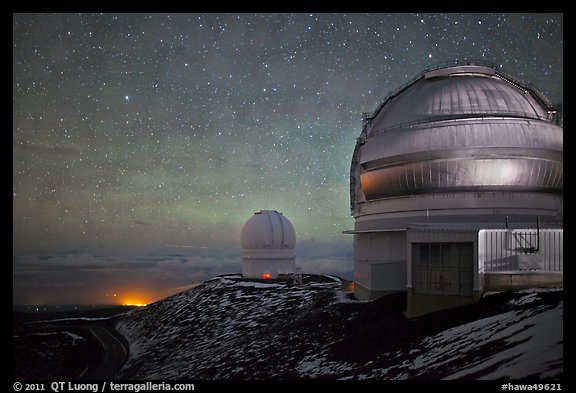 One of my main emphasis this year was on night sky photography (thanks to a recently acquired EF 24/1.4 II) and time-lapses. On this visit to Hawaii, I rented a Jeep, which made it possible to visit the Mauna Kea Summit, home to the finest telescopes on the planet. This also saved a long walk to the Green Sand Beach.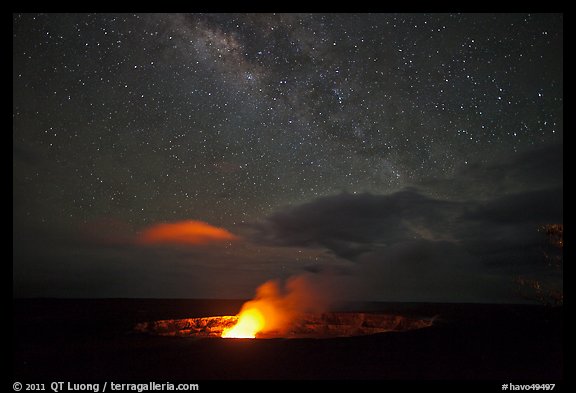 I returned to Hawaii Volcanoes National Park, mostly for the new Halemaumau vent which wasn't present during my past visit. This exposure was made unattended, a first for me. I also photographed the rainforest, using flash techniques rekindled by attending a Flashbus McNally/Strobist presentation.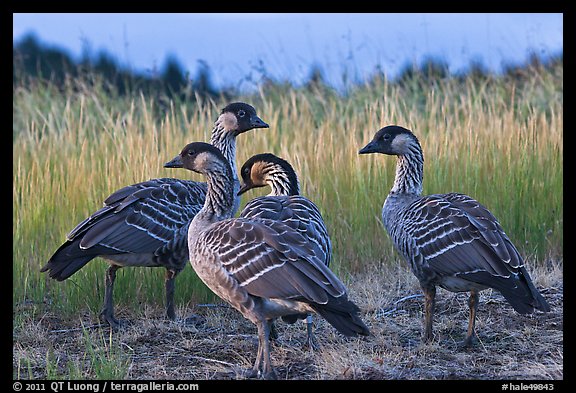 The third Hawaiian island I visited was Maui, for Haleakala National Park, where I photographed in stormy conditions both the Haleakala Crater and Kipahulu, linked by a drive on South Maui that I haven't done before. However, the highlight was to see this group of Nene birds. The world's rarest goose, it came to the brink of extinction in mid 20th century, when only 30 birds remained. Since then, the species has rebounded, but it is still a rare an treat to spot them.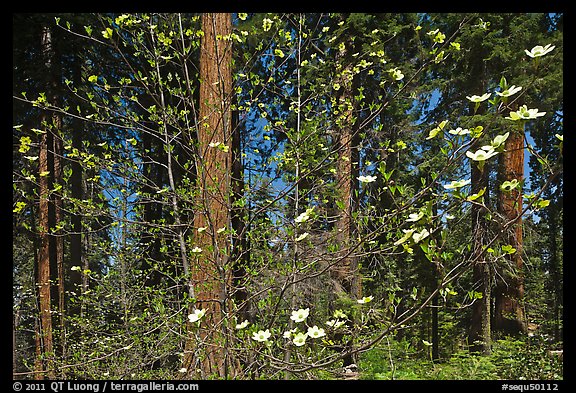 June. Since my Yosemite book was published, I decided to spend more time in Kings Canyon National Park and adjacent Sequoia National Park, where I caught this grove of Giant Sequoias trees behind a veil of dogwood blooms.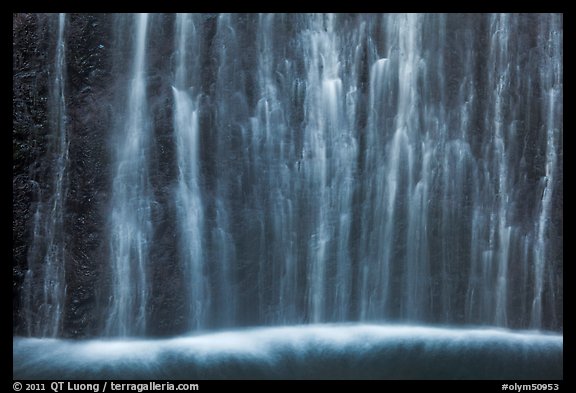 August. We took off for a family road trip in the Northwest, visiting the eastern part of Oregon (including the Lake Owyhee area and Hells Canyon) and the three National Parks in Washington State. The lower water conditions at Marymere Falls in Olympic National Park gave rise to divided channels which created a totally different liquid effect than when I previously photographed there in the spring.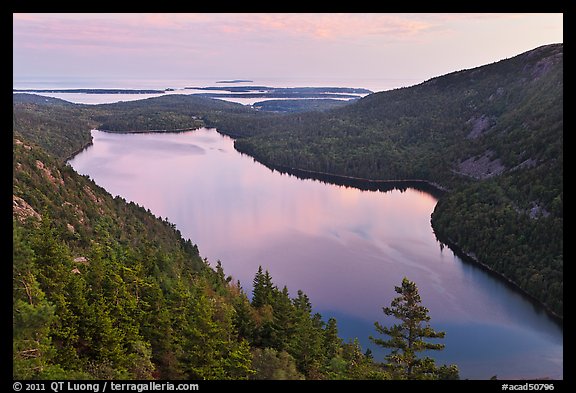 September. I returned to Acadia National Park for a third straight consecutive year, but in different seasonal conditions, as it was still summer (it was early in the month).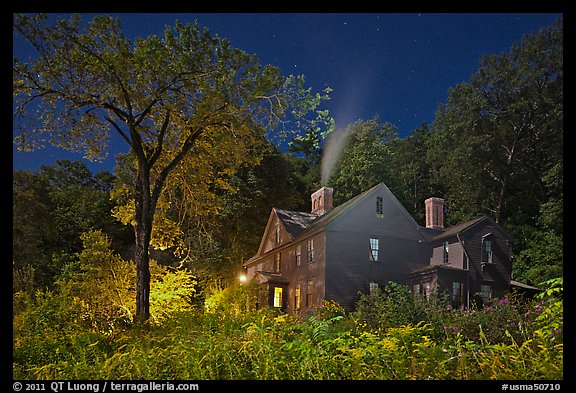 This was on the occasion of an invitation to lecture at the National Heritage Museum. After the event, I spent some time to photograph Lexington, MA. I supplemented moonlight with a bit of light painting to create this new view of Louisa May Alcott's house.
(*) I haven't yet processed the images created during the last quarter of 2011, which focused on cultural subjects mostly absent from the rest of the year: a stay in Vietnam was followed by a wide-ranging trip to South Korea, where I visited 9 out of the country's 10 World Heritage sites. This was bracketed by trips to Kings Canyon National Park and Reno.
That situation was the same in previous years, which is why I hadn't made such "year in review" posts. I prefer to let images sit a bit after a trip, so that I can look at them more objectively. The proximity of a trip makes it more difficult to distinguish the excitement of the experience from the visual strength of images. I process images in block, as my work is often about a story rather than a single image. Because of those two reasons, I rarely post images which are less than a quarter old, but this year I realized that 9 months was already plenty of images for such a short selection.
Let me know if you have a favorite!