Exhibits and Events Update Mid-2016
5 Comments
This is a mid-year update about the "Treasured Lands" exhibits for 2016, looking at past, present, future events, and a miss.
"Treasured Lands" moved at last to the Bay Area during the winter, hosted by the PhotoCentral Gallery. PhotoCentral is a community gallery ran by photographers and educators Geir and Kate Jordahl. Besides their excellent gallery programming, they also offer classes that take advantage of their nice facilities, both analog (they run a fully equipped darkroom) and digital. The room in which I gave my presentation was totally full, but they had anticipated it, and provided a streaming link to a second room with a large screen. I lent my camera to my brother-in-law to photograph the event, but he brushed the ISO dial, moving it from Auto-ISO (which would have been 6400 ISO) to 100, so here are just installation pictures. That's my 5×7 camera in the glass case.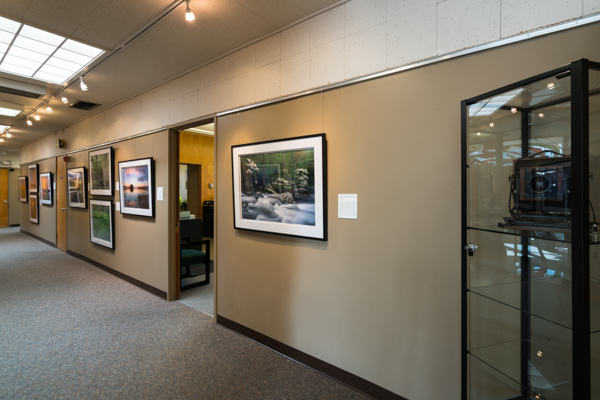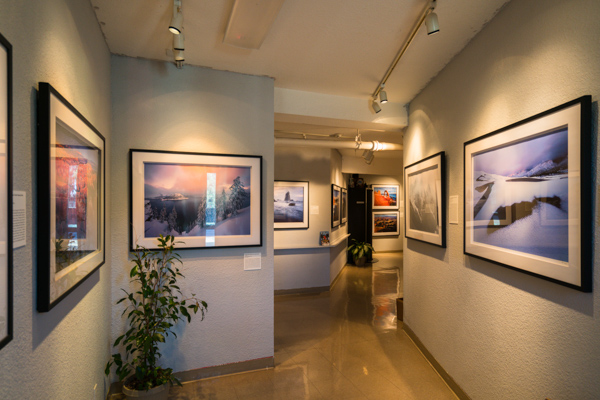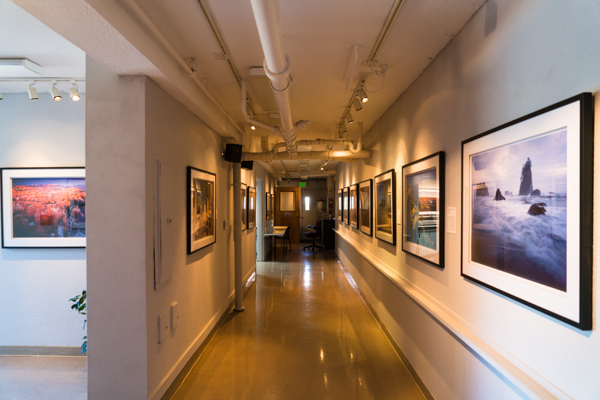 On the occasion of the exhibit, Geir and Kate put together a catalog, entitled America's Fifty-nine National Parks. As small-run book, the production obviously cannot match the Treasured Lands book, which comes from the offset presses of one of the world's best art printers. However, the catalog is an interesting publication that incorporates Geir's curatorial perspective, as he carefully selected an image sequence that expands on the exhibit. Being printed in a limited edition of 100, it will become a collector item.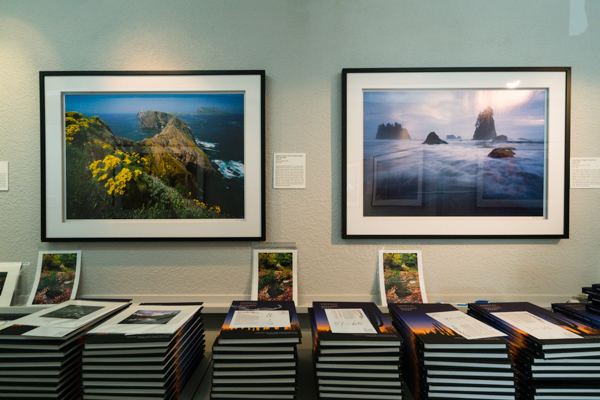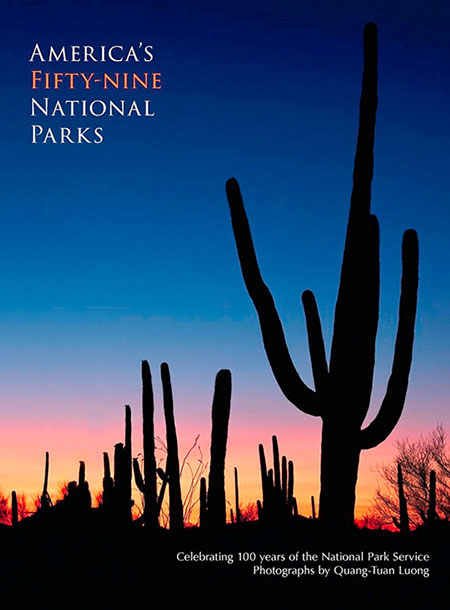 Next "Treasured Lands" traveled to the Museum of Science, Boston in April where it will show until Sept 18. I am particularly honored to exhibit there because the Museum's founder, Brad Washburn has always been one of my inspirations, for his multi-faceted contributions to mountaineering, photography, cartography and science education. The Museum of Science is consistently ranked in the top 20 museums in the US, and their installation didn't disappoint. Before the exhibit even started, I received this image from them, which is a computer-rendered view of the installation which looks quite real!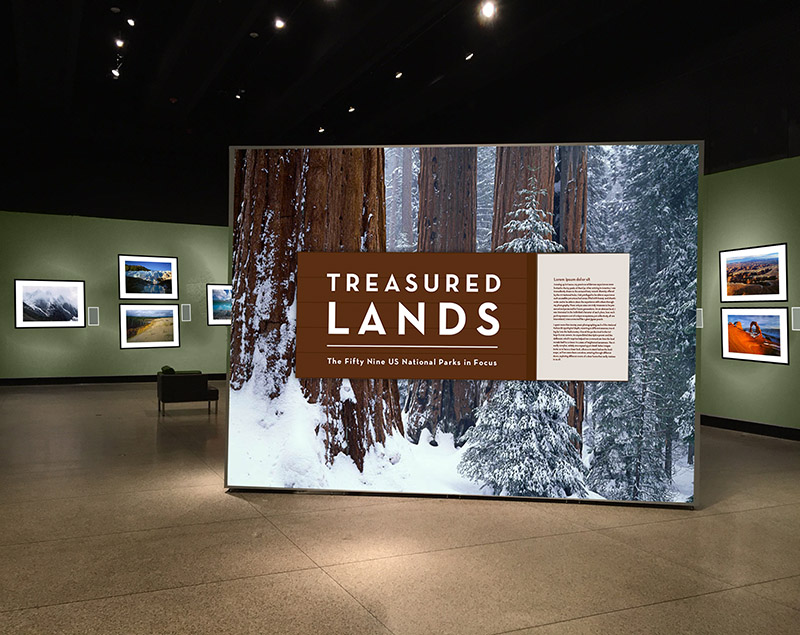 Here are photographs of the actual installation. Unfortunately, due to printing delays, the Treasured Lands book will begin shipping after the end of the exhibit, and therefore no event will be organized there. Here is a write-up about the exhibit in the Boston Globe: Museum of Science exhibit captures US National Parks on a large scale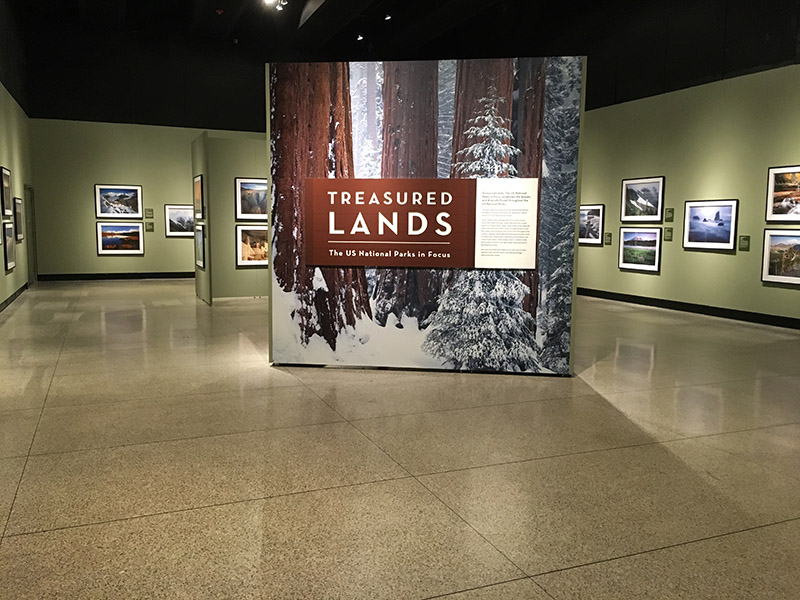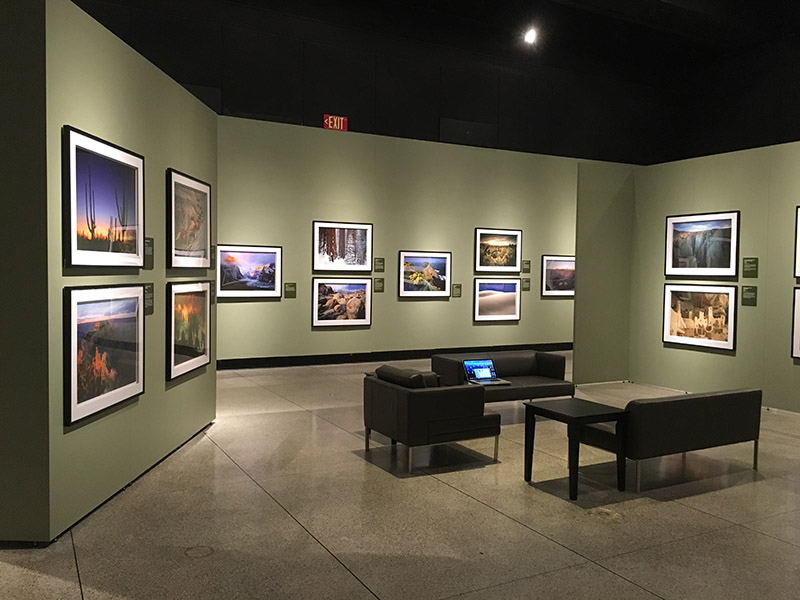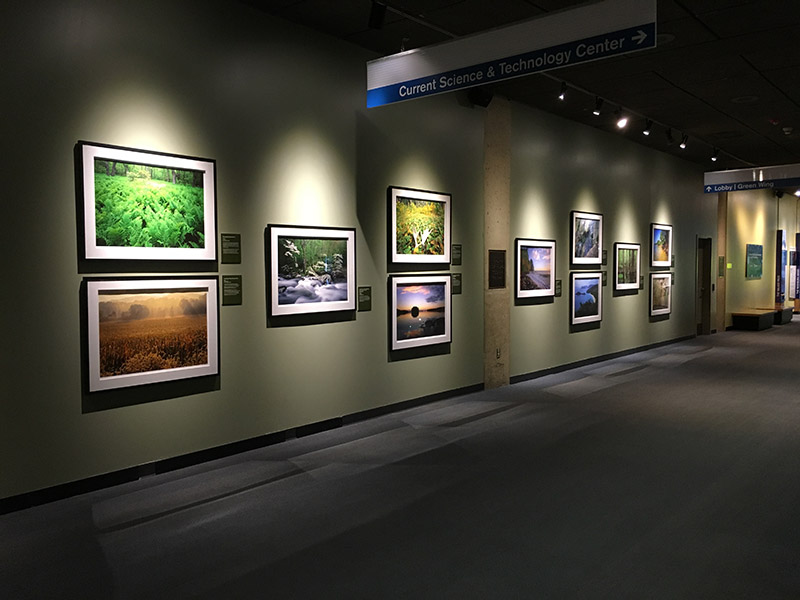 The next stop for the exhibit is the city of Las Vegas. "Treasured Lands" will be on display at the Mayor's Gallery in the Historic Fifth Street School from Oct 5 to Nov 22, and this time, there will be a lecture and book signing in conjunction with the Vegas Valley Book Festival, with details to be announced on that website.
Before setting out a model for post-presidency humanitarian work, President Jimmy Carter presided over the largest expansion of protected lands in the history of the world, when he signed into law the Alaska National Interest Lands Conservation Act in December 2, 1980. This more than doubled in size of the National Park System with 47 million acres added, and created no less than seven national parks – more than under any other presidency. Although he signed the law one month before living office, what made it possible was that President Carter had previously single-single-handely set aside the lands as National Monuments by executive order in December 1, 1978, using the Antiquities Act.
I was hoping to pay homage to President Carter's contributions to the national parks by exhibiting "Treasured Lands" at the Jimmy Carter Presidential Library and Museum during the year of the National Park Service Centennial. I had contacted the staff years ago, on more than one occasion, but at those times, the lack of an exhibit designer on staff prevented the institution from making a firm commitment. After this radio silence, during the spring of 2016, I was surprised to receive a call advising me of an interest for the fall of 2016, and only then. The agreement with Las Vegas had not been signed yet because city lawyers were busy reviewing the language of my exhibit contract. However, I had informally agreed to exhibit in Las Vegas, so as appropriate and prestigious as it is, I had to decline the Jimmy Carter Presidential Library and Museum's late offer. "Your word is your bond…"
Next, "Treasured Lands" returns to the East Coast (New Jersey). Besides Las Vegas, I am making arrangements for lectures/book signing events this fall and winter. One which has been finalized is on November 2, part of University of California Santa Barbara Arts & Lectures, which features Ken Burns, Douglas Brinkley, Dayton Duncan, and Terry Tempest Williams. More are to come, so stay tuned, and I hope to see you at one of them!