Presentation at NANPA 2010 summit in Reno
2 Comments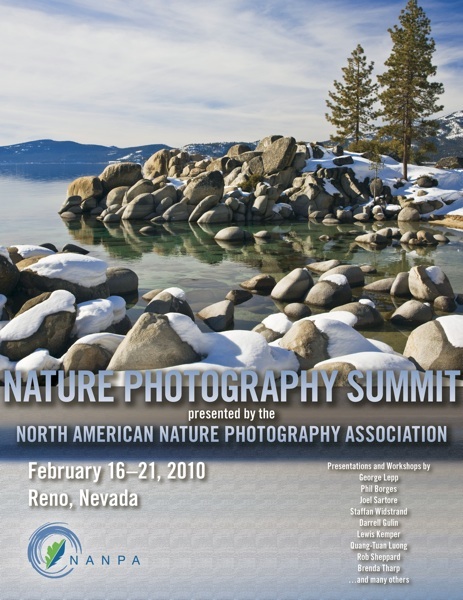 Each year the North America Nature Photography Association organizes a conference called the Nature Photography Summit, or in short "Summit". Diverse presentations, a trade show, multiple opportunities to share images, as well as optional portfolios reviews and workshops make it a great opportunity to be inspired, learn, and network with other nature photographers.
I first attended the 2004 Summit in Portland, Oregon. I had a great time, which inspired me to contribute more actively to the Summit.
The 2010 Summit will be held Feb 16-21 in Reno, Nevada. I will give a presentation on my project to photograph the 58 US National Parks on February 19 from 10:00 AM to 11:30 AM, including a discussion of the project background, a quick tour of the 58 parks, and a behind-the-scenes look.
More details about the summit are here. If you plan on attending any portfolio reviews, you should register as soon as possible, since the most popular reviewers are already sold out. Moreover, to get the early bird discount, you need to register before January 18. If you plan to attend specific talks (including mine), be sure also to enroll in the registration form, since seating is limited.
By the way, the cover image for the 2010 Summit is one of my Lake Tahoe Winter pictures.