Monsoon traffic, Ho Chi Minh City
One Comment
My previous trips to Vietnam have been during the dry winter season. Although the bulk of the monsoon season is in summer, during my last stay in November, there were a few days when in the late afternoon the sky would all of the sudden become ominously dark. This was a sure sign it was going to rain soon. An when it rains, it pours ! In the more upscale central District 1, the streets drain out fast, but in this slightly peripheral area of the city, they remained flooded for some while in the evening. When I was making those images, away from the main tourist areas, everybody around assumed I was a photojournalist and that images would be used to urge to municipality to fix the local drains faster, but I was in fact just capturing a slice of life.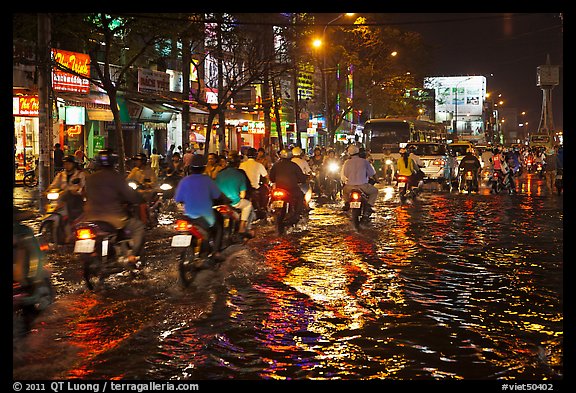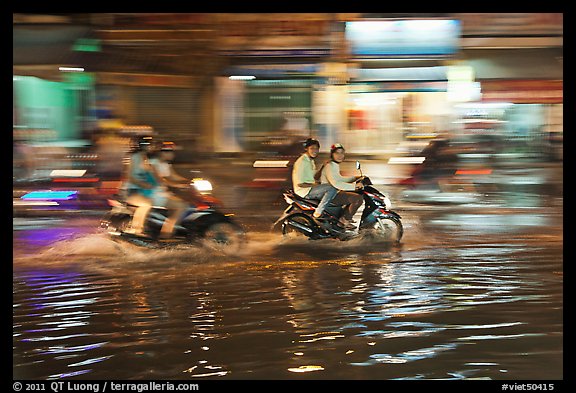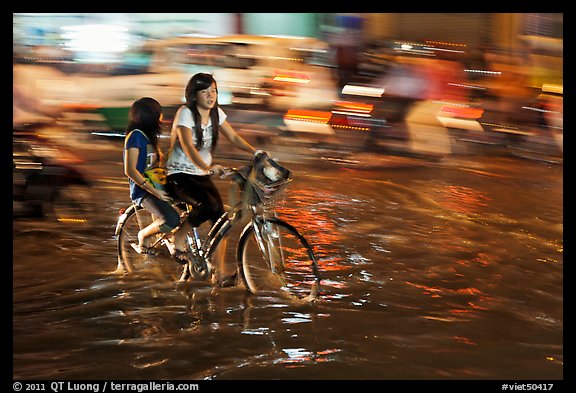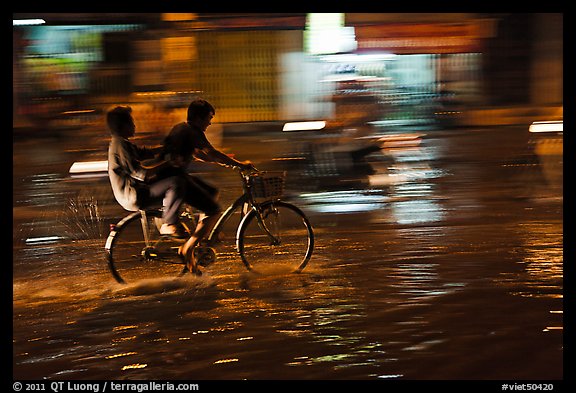 More images of Ho Chi Minh City traffic
Interested in traveling to Vietnam ? Check the Vietnam photo tour that I will be leading in Fall 2012.