New images: Clifton and Morenci, AZ
6 Comments
I've posted new images of
Clifton and Morenci, Arizona
. If you've never heard of those places before, neither did I. One thing that I love about road trips is the possibility to run into places out of the ordinary, although not considered tourist attractions.
Traveling from Arizona to Colorado along US Route 191, the Coronado Trail, as I drove through Clifton, I noticed a side street that had an odd look to it. I parked the car, and walked that street. This felt like a ghost town, with most storefront windows boarded up, some bearing political posters from the Clinton area. But at the same time, the place was not totally abandoned, as it was clear that a few people still live above the storefronts.
A bit further, I noticed an open-pit mine of epic scale. The layers of colors reminded me of some of the canyons of the Southwest. There was an awe-inspiring beauty to be found, which was in tension with the environment destruction at hand. I have always found it fascinating that man could manufacture such artificial landscapes so much faster than the forces of nature. The beauty and spiritual power of wild places is so compelling that it is easy to forget that they are isolated islands in a world radically transformed by man. That's something I try to keep in the back of my mind when I photograph the natural landscapes for which I am more known.
I immediately thought of Edward Burtynsky's work. One of the reasons I hadn't sought those subjects actively is the bureaucratic difficulties involved in access. Although that particular area was thoroughly fenced, the company had provided one viewing area, complete with picnic tables, and even neatly made opening through the chain-link fence, apparently designed for cameras. Upon returning, I did a bit of research, and learned that the Morenci mine is the largest copper mine in North America, and one of the largest in the world.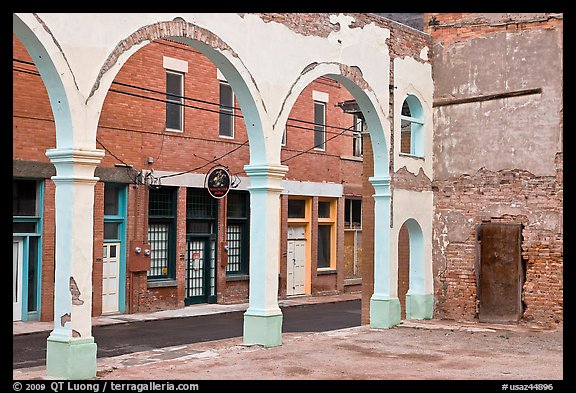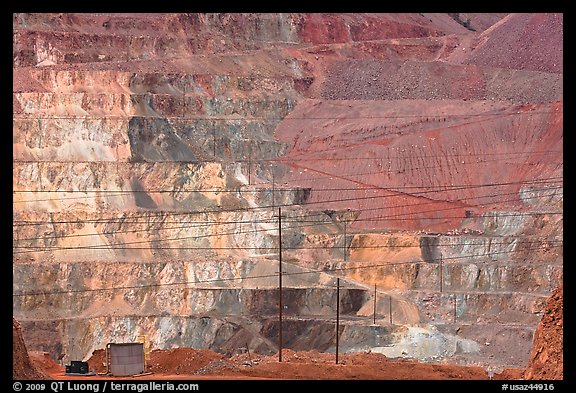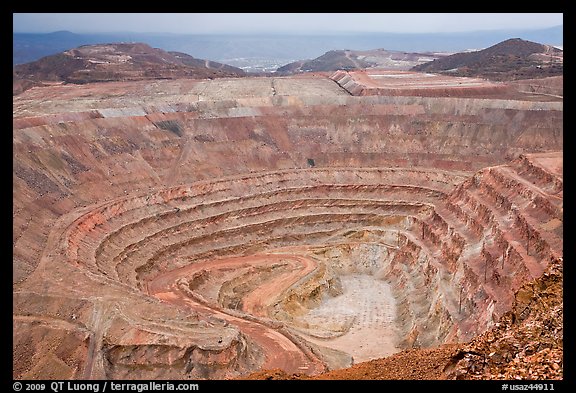 View more images of Clifton and Morenci, Arizona