Indiana Dunes National Park: Impressions from the Shore
11 Comments
Congress
redesignated Indiana Dunes National Lakeshore as Indiana Dunes National Park
, our 61st, on Friday, February 15. I was initially hoping the reach the park before sunset on Monday, but Chicago International Airport and the park are located on opposite sides of Chicago, and I had landed just in time for rush hour.
The Shore in winter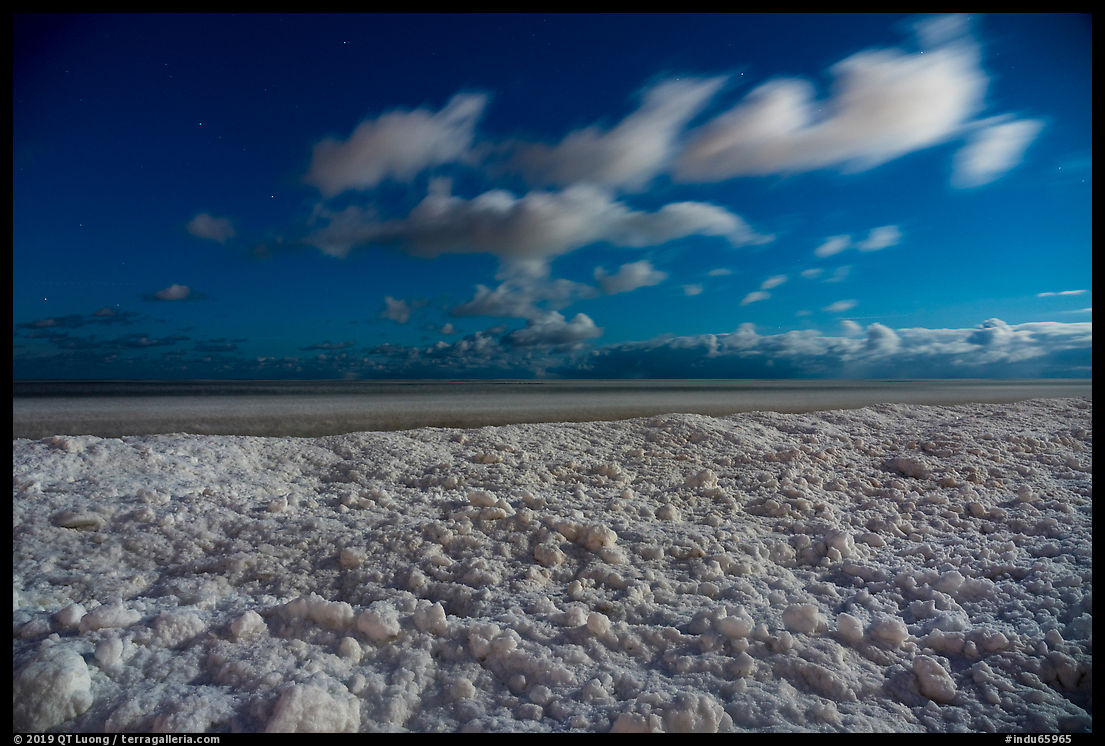 My destination that day, West Beach, is the most developed of the park beaches, with a parking lot for more than 600 vehicles, a bathhouse, and lifeguards in the summer. As I arrived there after dark, the huge parking lot was empty and snow-covered for a very different impression. Upon walking to the beach, I was astonished by the arctic beauty and the strangeness of the lumpy ice formations illuminated by the full moon. I had seen a lot of ice in the mountains, but this was new to me.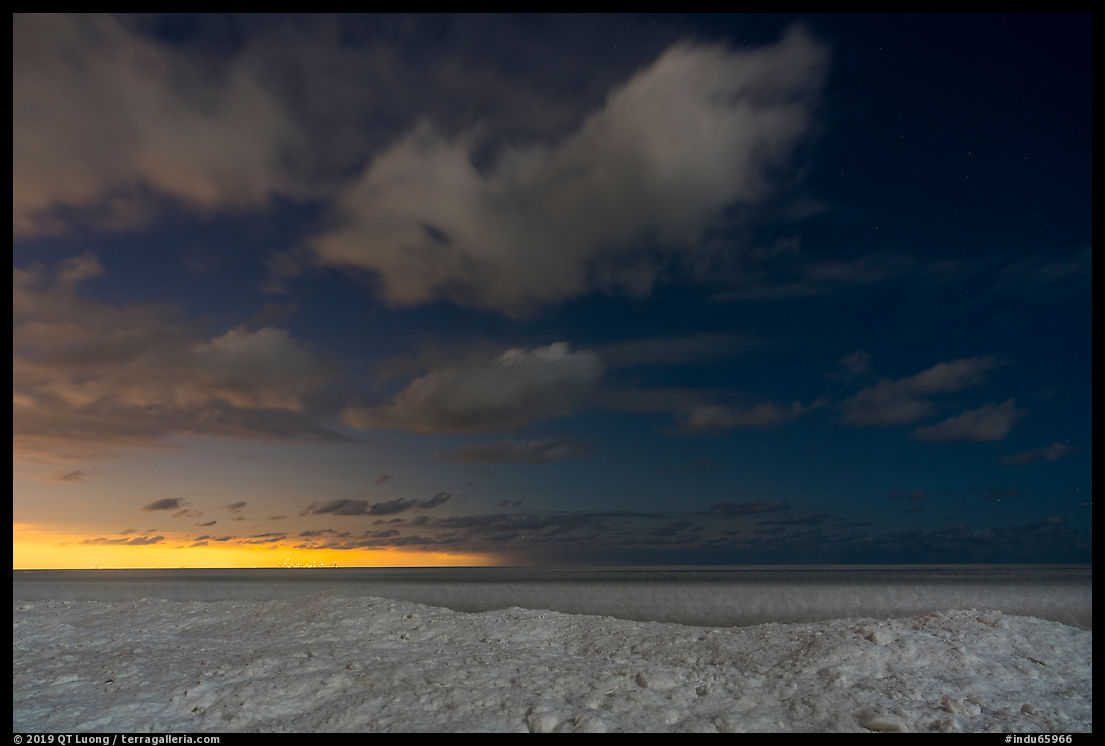 I was glad that despite temperatures balmy for the area (in the 20Fs, whereas the "polar vortex" had brought wind chills of -50F a few weeks earlier), I had packed my expedition-grade parka. The frigid wind and solitude contributed to the impression of wildness, despite the smokestacks present on both sides, and the distant Chicago Skyline. if not for the full moon, its brightness would have overwhelmed the picture. At the end of the 19th century, Henry Chandler Cowles, a professor at University of Chicago and ecology pioneer, developed the theory of ecological succession from research conducted in what was to become the national park, bringing scientific attention to the area.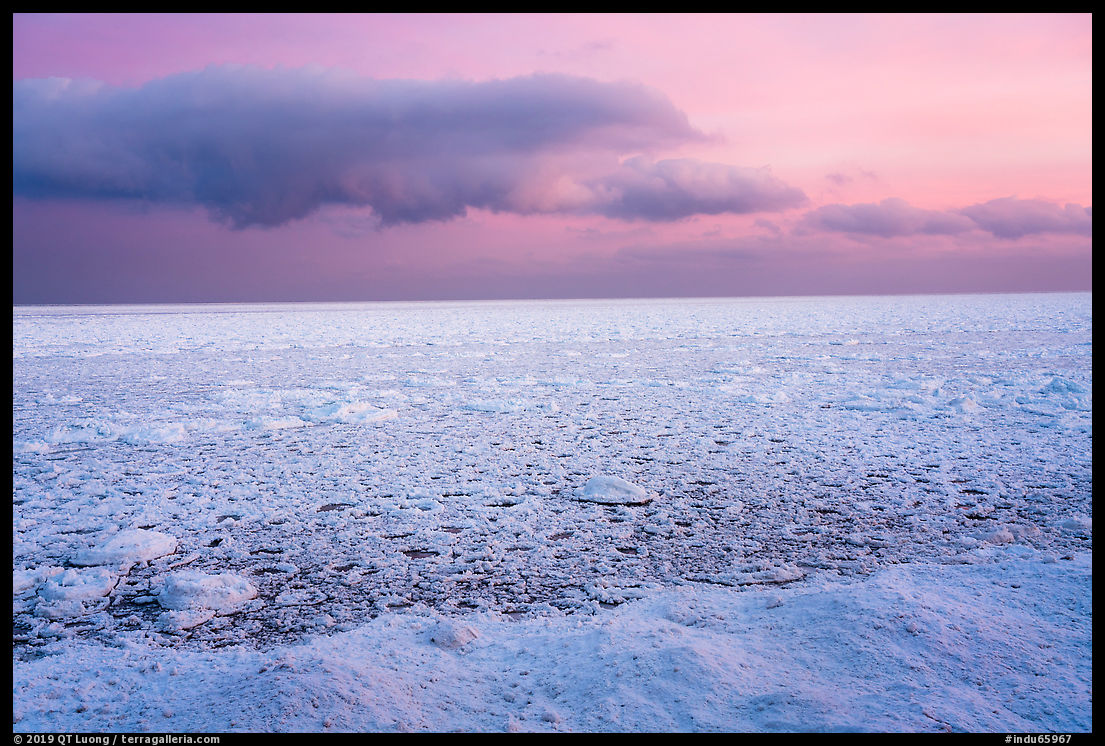 The next morning, I started the day at the opposite end of the park, at Mount Baldy. The half-mile trail hugs a steep section of the dune for a dramatic view high above the beach. Unlike at West Beach, the shelf ice extended continuously into the lake as far as the eye could see.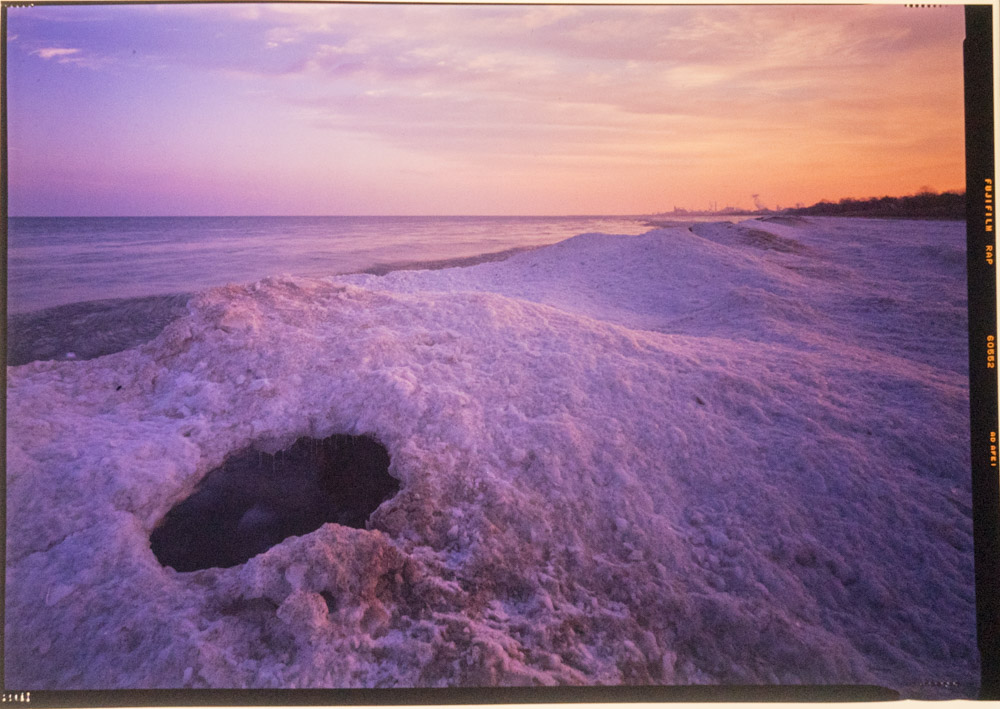 I returned a few days later to West Beach at dawn. More informed about the nature of shelf ice and the potential danger presented by the formations, which are not as stable and solid as they look, I hesitantly and carefully made my way towards an opening in the ice, using my tripod to probe the ice for thin spots and holes.
Large format film photography today
You can notice in this low-quality scan (a digital picture, actually) the film holder frame indicative of a large format film photograph. However, this was not the first large format photograph I made in the new national park:
Watch as I make the (likely) first large format photograph of Indiana Dunes National *Park* #parkchat pic.twitter.com/tHA9qmH6QZ

— QT Luong (@terragalleria) February 21, 2019
These days, I photograph mostly in digital, however for project continuity, whenever a new national park is established, I will pull out my large format film camera out of the closet, and also pull some film that expired in the 20th century out of a secondary freezer that I bought for the express purpose of storing film – although it is now overflowing with food. Since at that time I was not aware of anybody having done it, the goal to photograph all U.S. national parks in large format was what inspired me to embark on this odyssey, more than a quarter century ago. For that reason, I have striven to keep that streak intact when the 58th, 59th, 60th, and now 61st national parks were established. Given how few photographers nowadays work with large format film, this is a goal I am fairly sure to accomplish provided that I keep going. Nice to have a fail-safe claim! In fact, I am not even aware of anybody else who has photographed more than 53 national parks in large format. However, my real claim is to try to be the first photograph all the U.S. national parks, regardless of camera type. I, and a few other folks who follow this sort of thing, believe that I did just that on Feb 18, so I will assume that to be true until proven otherwise.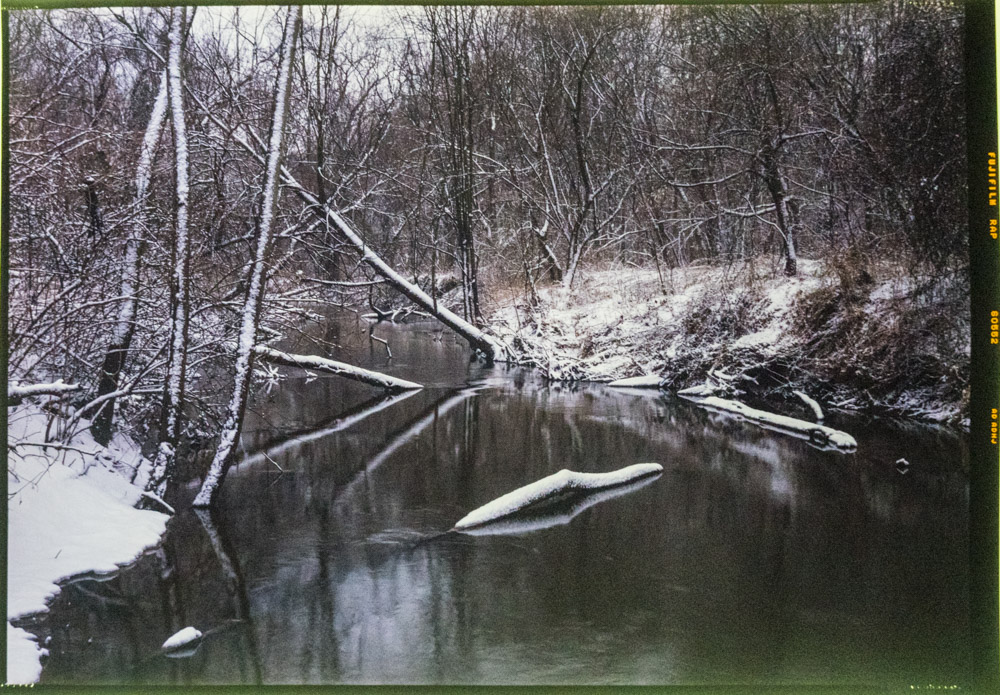 A missive from a fellow traveler to the national park
Upon returning, I received a phone call and this email from Bob Harback of Flanagan, Illinois:
I got a great break getting hired early with very high seniority at a car factory about 31 years ago, By taking an average of at least a month every year, my wife Julie and I have been able to spend over 2 years on the road through our nearly 24 years of marriage. We are honored to join QT as one of the first couples to visit all 61 of our national parks on February 23, 2019. (Indiana Dunes National Park) He left there the day before we got there. Our story started nearly 24 years ago when my wife suggested we see some national parks on our 24 day journey out west. Little by little we had gotten to 19 National Parks without even knowing about passport stamps. We had zero stamps when Ken Burns and Dayton Duncan put on their famous documentary. I told my wife, there is so much more out there. So, every chance we got, we visited all the parks again, getting all the stamps this time. We had been fortunate with good health to get to the 60th national park a few months after the Gateway Arch became a National Park in 2018. Our good luck continued on Feb 15th of this year when the Indiana Dunes became a national park. We only live 2 hours from the dunes so on February 23 we got to put our 61st stamp on our master sheet, along with our picture in front of each national park sign along this incredible journey. The rangers there told us we were the first couple to get to all 61 parks. We even sent a postcard stamped that day from Indiana Dunes to Ken Burns and Dayton Duncan in appreciation of their inspiration. We cannot wait for QT's book to come out August 1st. Along with QT, we have endured tidal wave, avalanche, and earthquake areas, along with African bee, rattlesnake, dust storm and 15 degree slope areas. We were so remote in Alaska above the arctic circle, we even picked up eskimos at a stopover on one of our 14 prop plane trips! One incredible 23 year journey!! We suggest you see as many national parks as you can, there are no disappointments!
Press
I've mentioned in the previous post that there was quite a bit of pressure this time, unlike at the other parks where I made an average of five visits. Although media interest in my park visits started
more than a decade ago
, it reached a new level this time. I ended up doing four media interviews and turning down more requests. This consumed a fair amount of time, but I still managed to visit 6 beaches and hiking 8 trails, some multiple times. The film photography angle is what intrigued WGN-TV in their story
Photographer completes mission to capture every national park on film (again)
, but interestingly the Chicago Tribune focussed on a different angle:
Photographer stalls printing of book to get images of Indiana Dunes, America's newest national park
.
Reader poll
Which leads me to a very quick poll for you. Here are three choices for the Indiana Dunes spread which depicts the shore in the new edition of Treasured Lands. Which one do you prefer and why? You can click on images to enlarge.


1


2


3
(Click here if you don't see survey).
More images of Indiana Dunes National Park