Exploring Isle Royale National Park by Water
3 Comments
Isle Royale is a roadless national park more than forty miles long, and exploring it in depth on foot requires
backpacking
or long hiking days, which contributes to its reputation as an involved place to visit. A little known alternative way to explore the park is by water, which allows you to make short work of destinations that are quite far to hike to or to get to locations inaccessible to hikers. In this post, I will describe the options available from Rock Harbor, which is the most popular and scenic of the two entry points into the park.
Canoeing & Kayaking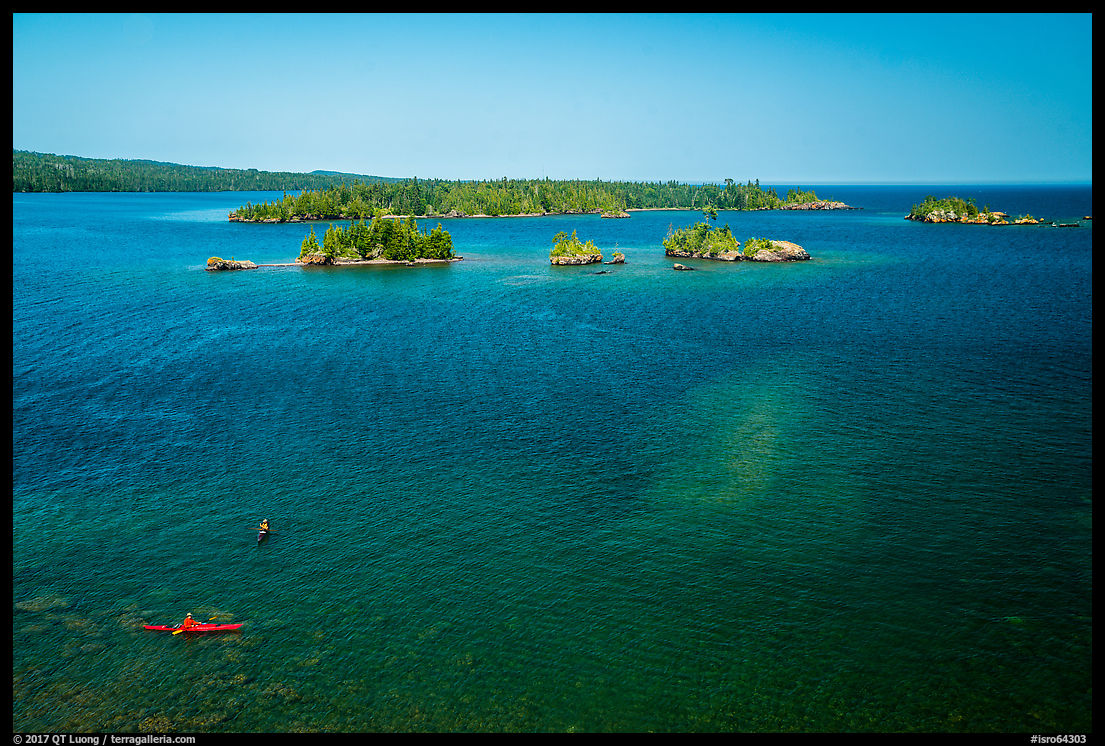 Ferries can transport canoes and kayaks for a fee. With your own kayak, you can go wherever you please, but the hazards presented by open waters make it an endeavor for experienced paddlers only. Lake Superior is almost like an ocean with a rocky coastline, cold water temperatures, sudden squalls, and possible large waves.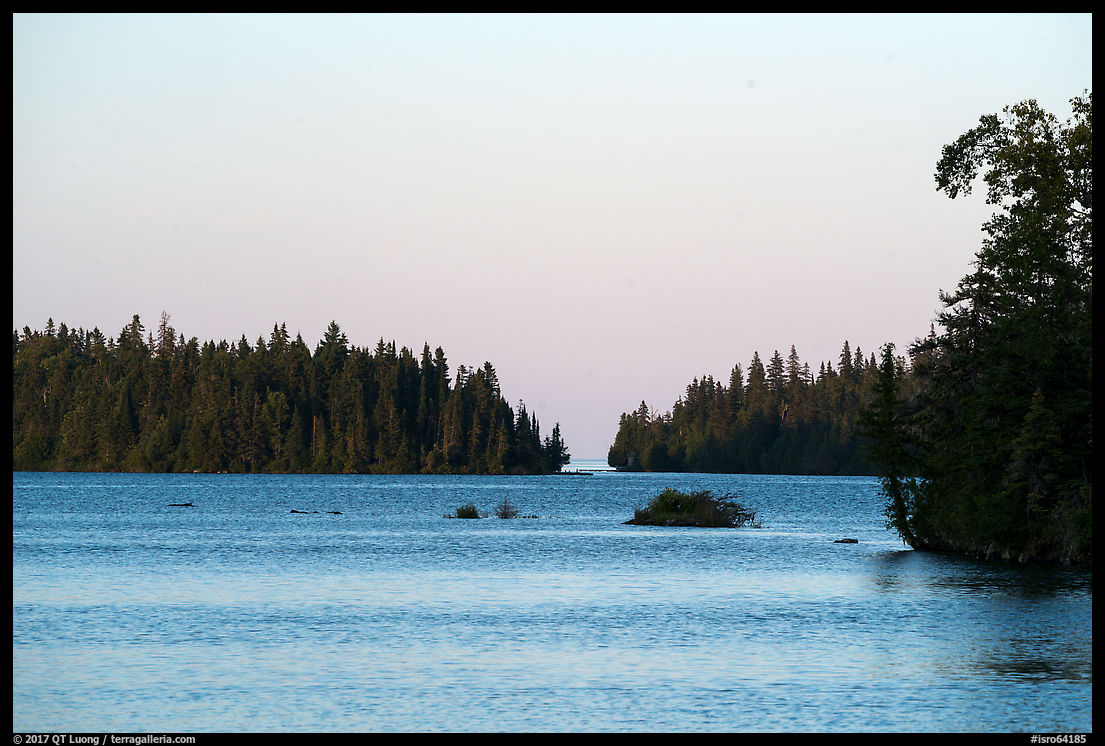 If you don't have your own, the Rock Harbor Marina rents canoes and kayaks. They are stored at the floatplane dock on Tobin Harbor, and their use restricted to safe Tobin Harbor, which is only about 4 miles long from Three Mile to Scoville Point. I found a canoe most useful for going to Lookout Louise. Since we were carrying photography backpacks, we found their canoes to better choices than their kayaks for keeping gear dry.
Boating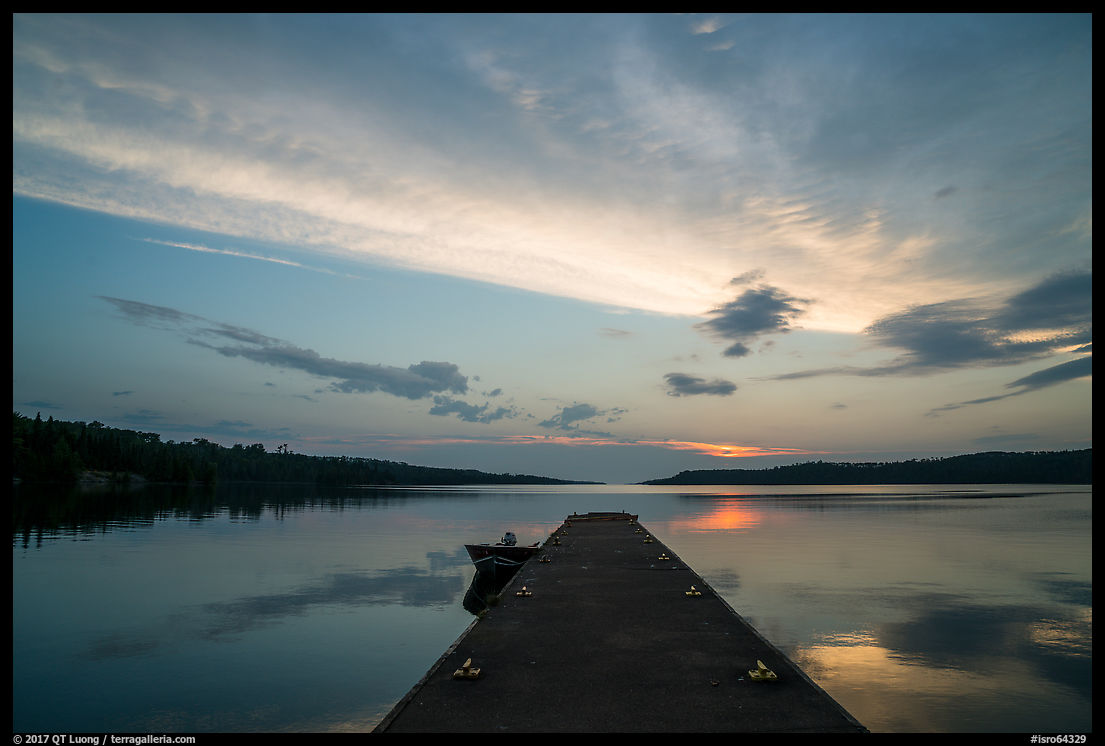 To go further than Tobin Harbor, I rented a aluminum 14 feet long fishing boat with a 15 HP motor from the Rock Harbor Marina. Like with their canoes and kayaks, there are restrictions on where you can go. You have to stay in Rock Harbor, between Moskey and Scoville Point (12 miles), and you cannot go around Scoville Point into Tobin Harbor. The landings have to be at a dock, and those are marked with the letter "D" on the NPS map. Within those limitations, here are the three most rewarding destinations I have found.
Tookers Island is a very small island, however, it has two camping shelters from which you can catch sunsets and sunrises with a few steps. The small size allows easily photography in each direction over water, with neighboring islands adding interest to the compositions. This makes Tookers Island maybe the most scenic place to camp in the entire park. Isle Royale's campgrounds are unique in the National Park system in that 19 out of the 32 campgrounds are equipped with shelters which make camping unusually comfortable. They consist of three-sided wooden structures with a roof, the fourth side being an insect screen with a door. All shelters are available on a first-come, first-serve basis, and we found out the hard way that Tookers Island is quite popular with boaters. They had claimed all the two shelters by the time we arrived.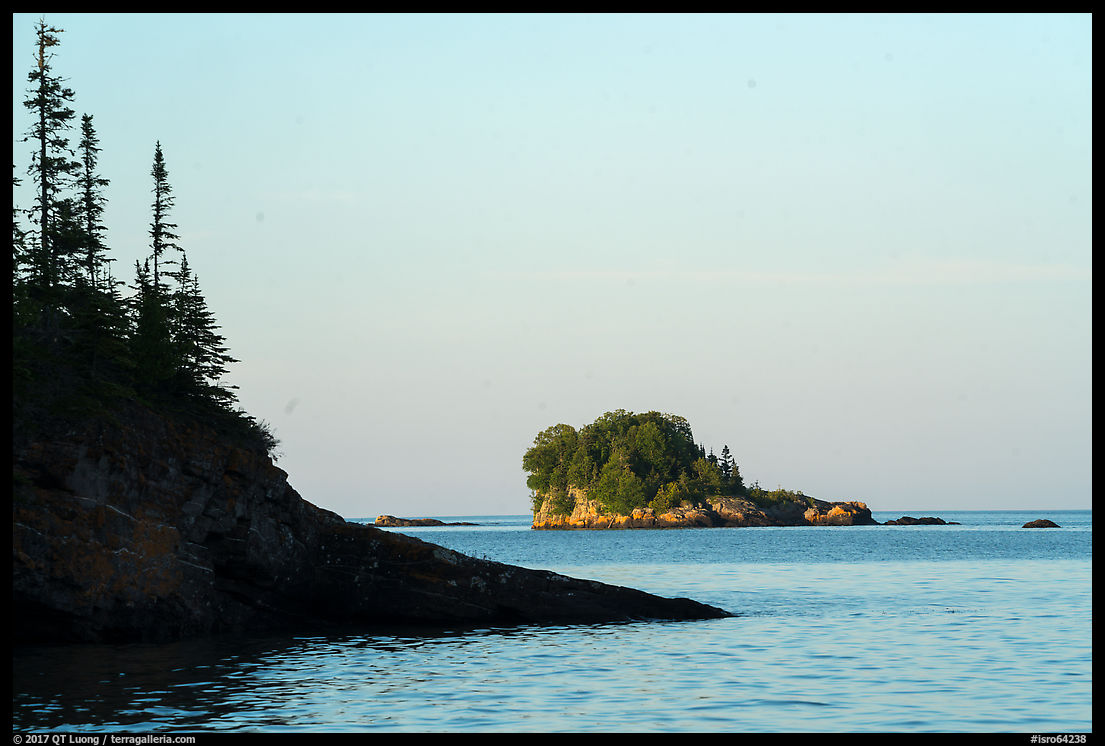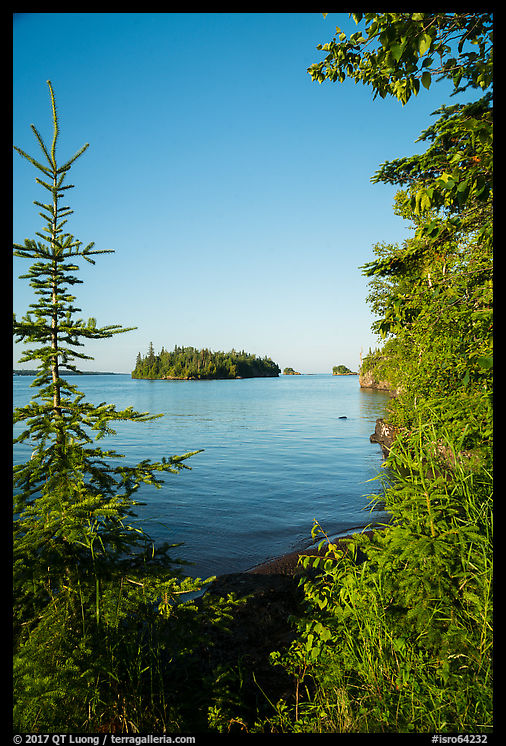 The Edisen Fishery dock gives access to three diverse day-use sites, and although it is on Isle Royale, there is no access from the trail system. The historic commercial fishery is situated right from the dock.
The left trail leads in 0.25 miles to the Rock Harbor Lighthouse, oldest on the island (1855). The first floor features a museum, and I climbed the staircase to the room that used to house the light for a relatively rare high view of the coastline.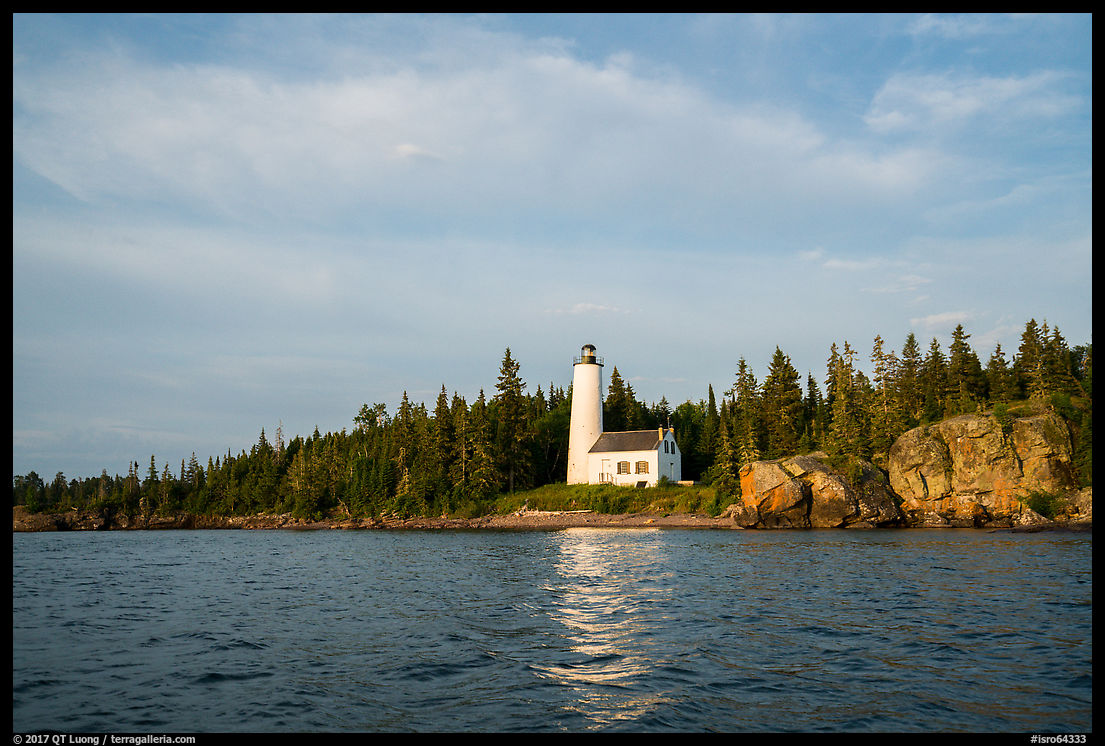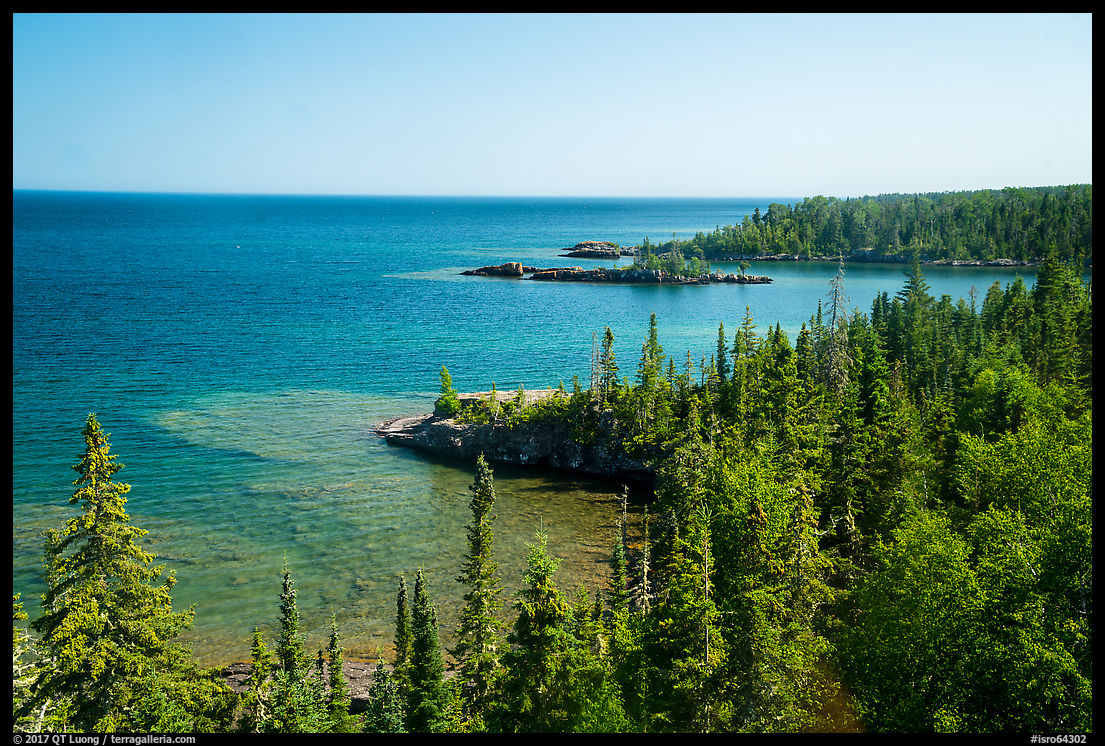 Following the right trail for about 0.4 miles, we arrived at the historic Bangsund Cabin, which is the base for the longest continuous wildlife study in the world. That study of the predator-prey population interaction of the wolves and moose has been going on for more than five decades. The population variation is well captured by a system of differential equations. Back in college I first heard of Isle Royale in math class through those equations. At that time, I had no idea where the place was located. The study is currently carried on by Rolf Peterson, with help from his wife Carolyn (Candy) Peterson. Both proved to be gracious hosts. Rolf enjoys showing visitors their vast collection of moose antlers and skulls, and both welcomed us into their home to discuss Rolf's research and other moose-related topics.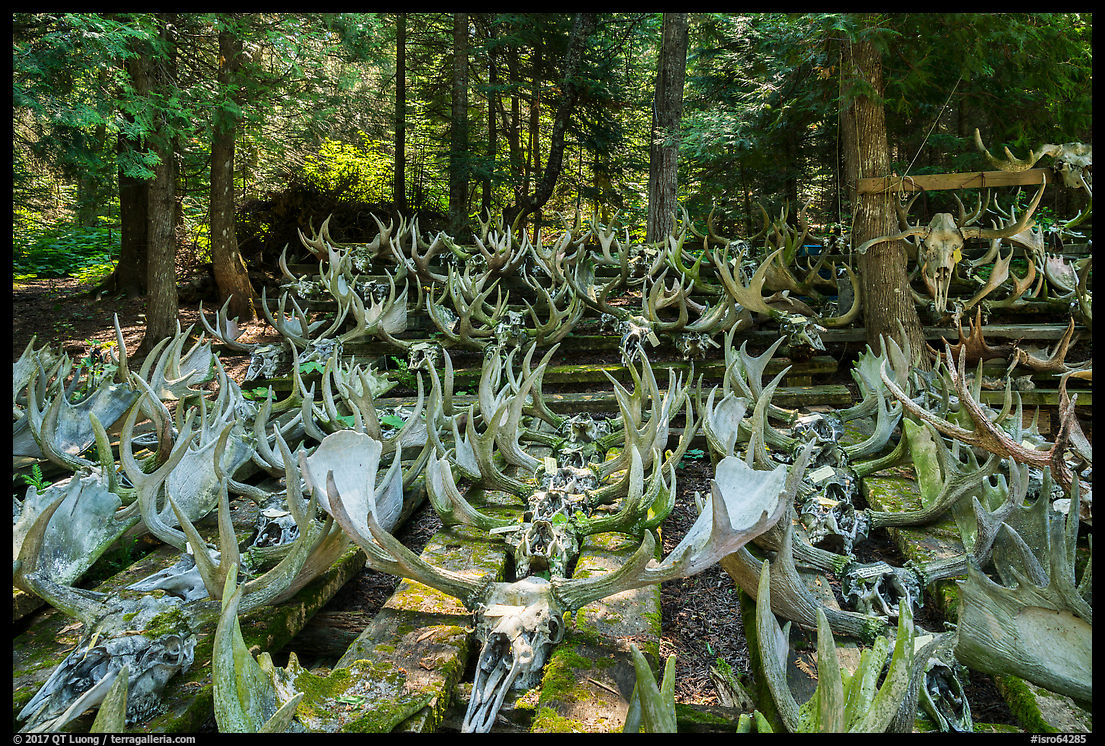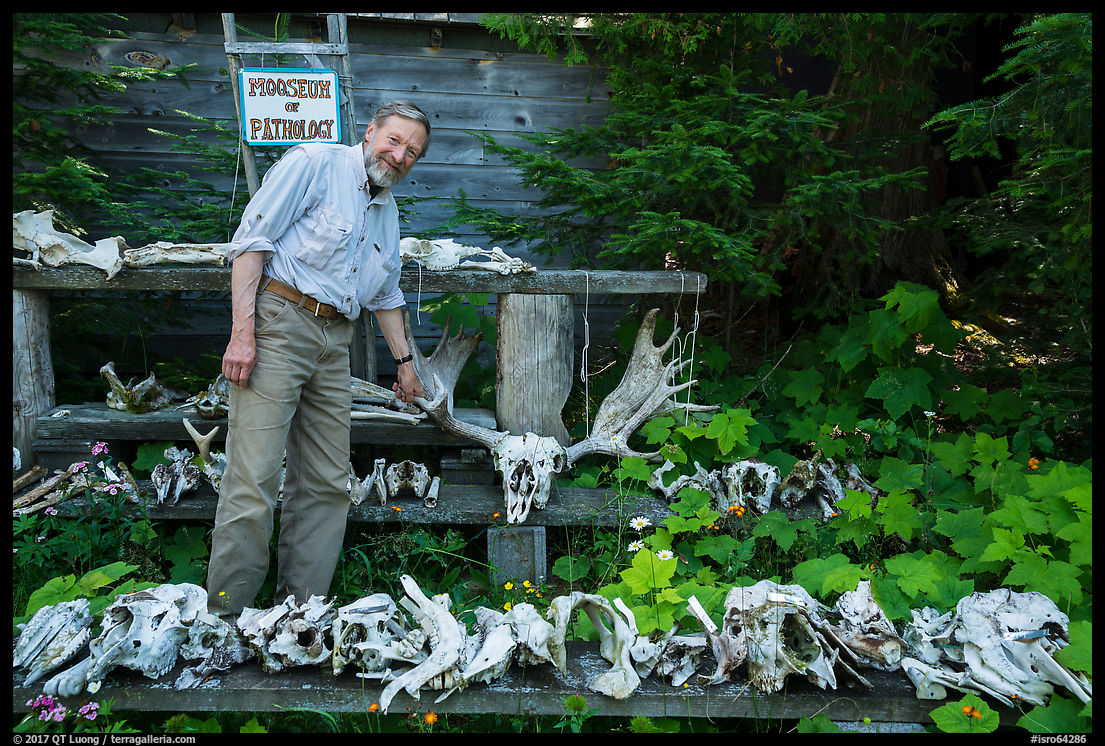 At the end of Moskey Basin, next to the dock, a small peninsula provides a scenic location to catch a sunrise. Some of the shelters in the nearby campgrounds face directly the water. It took about one hour by motorboat to go from Moskey Basin to Rock Harbor Marina, and this is because of two no-wake areas. This was followed by a 30 min floatplane flight, a 6-hour drive, a 5-hour flight, and a 1-hour ride, and I got home in San Jose in the late evening!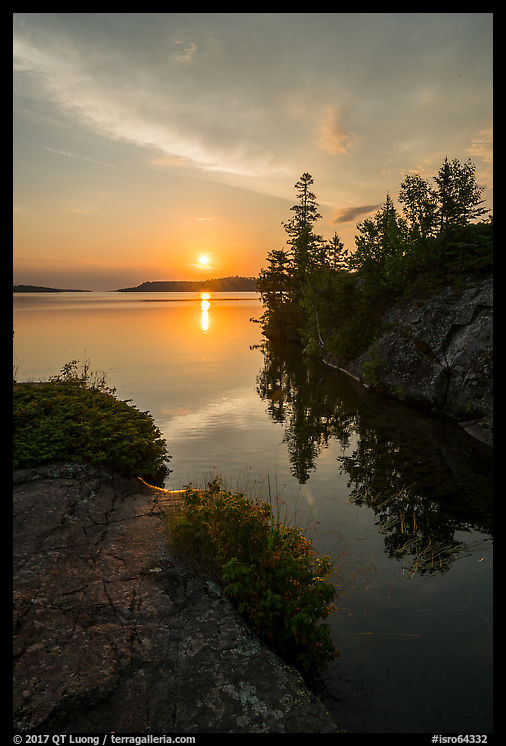 Tours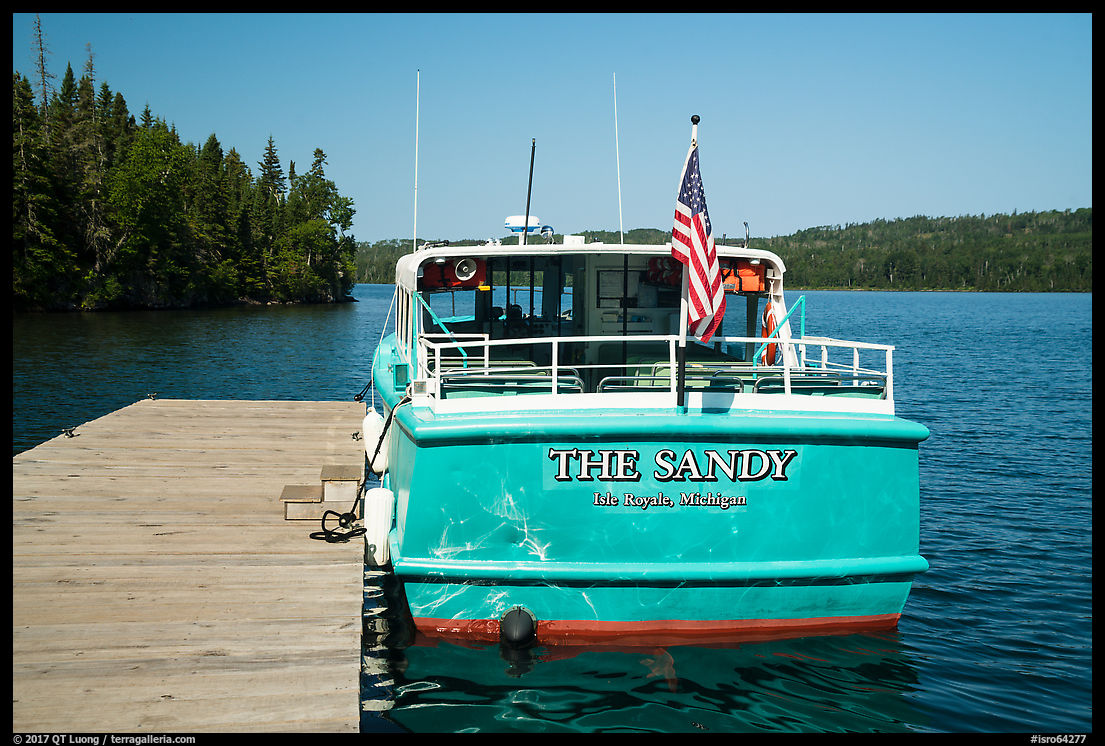 Isle Royale National Park comprises more than 450 surrounding islands, and the most remote of them is Passage Island, separated from Isle Royale by several miles of Lake Superior waters, enough to accommodate a commercial shipping lane. Passage Island is not grazed by moose, so its denser vegetation makes for an interesting comparison with Isle Royale's. To travel the open waters off limits to rental boats, we booked a guided excursion on the tour boat M.V. Sandy, operated by the Rock Harbor Lodge. For families and anybody who would rather not operate their own watercraft, guided excursions on the boat M.V. Sandy includes trips to Lookout Louise and the Edisen Fishery, with a schedule that varies according to the day of the week.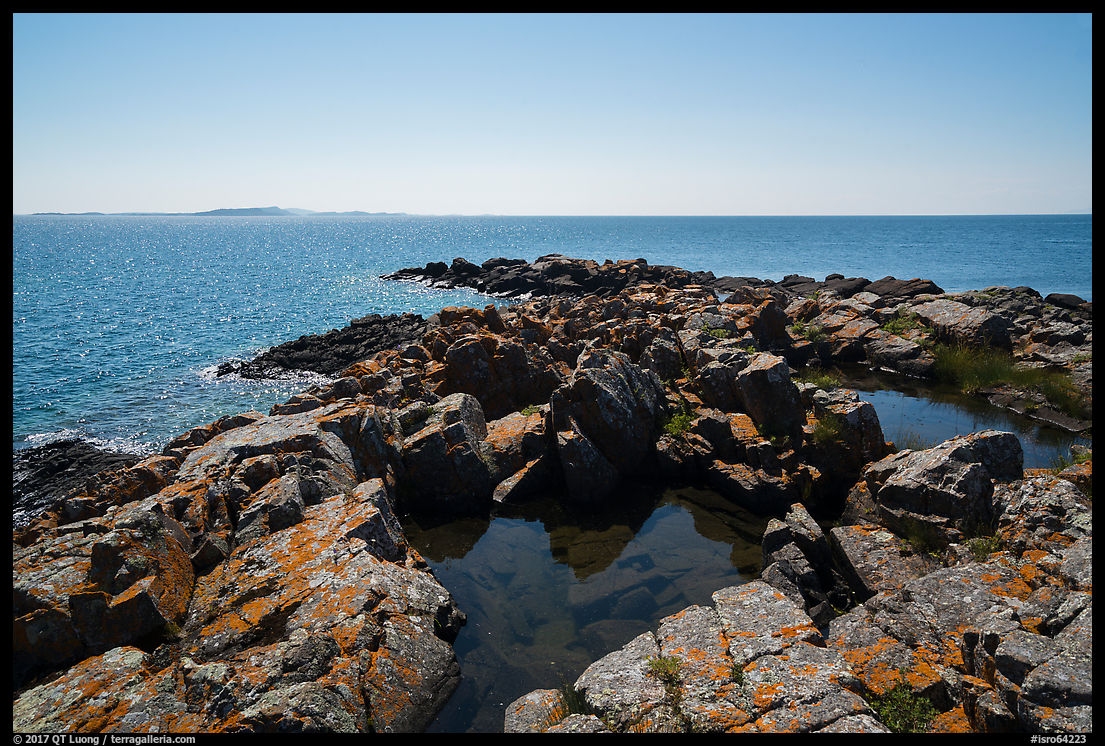 If you add the availability of the lodge, campground shelters, and water transportation, with a bit of planning, you can explore quite a bit of Isle Royale with less effort than its reputation as difficult-to-visit wilderness would lead you to expect.