Yucca House: the Worst National Monument?
15 Comments
This year, I've written about quite a few national monuments. Some of them are larger and, in my opinion, more interesting than some national parks. However, they form a disparate collection with a huge range of resources, and Yucca House National Monument is a case in point.
Yucca House was first described in F. V. Hayden's Tenth Annual Report of the United States Geological and Geographical Survey of the Territories, Embracing Colorado and Parts of the Adjacent Territories, Being a Report of Progress of the Exploration for the Year 1876. In this volume reporting on the explorations of William Henry Holmes and William Henry Jackson in southwestern Colorado, including Mesa Verde and other Southwestern archaeological sites, Holmes described Yucca House as the most immense dwelling found during the survey.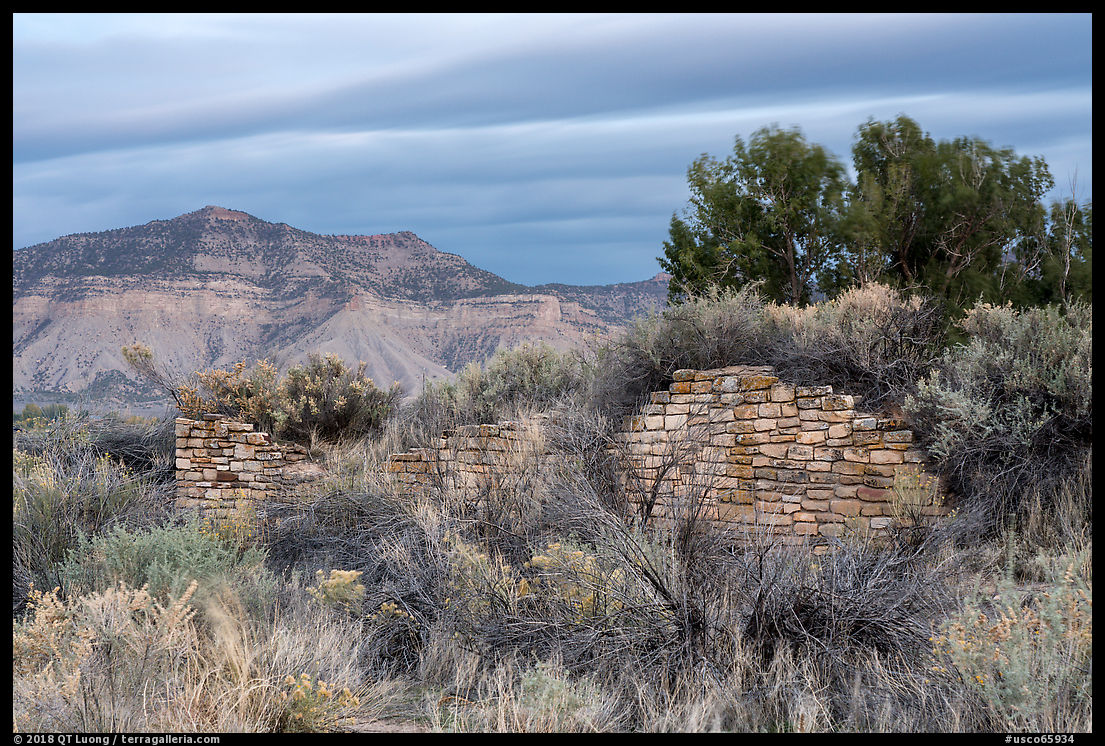 Yucca House National Monument was established almost a century ago, in 1919, and is certainly worthy of that protection if you consider that one of the pueblos on the site had an estimated 600 rooms and 100 kivas, making it one of the most significant archeological sites in the country. For comparison, the famous Cliff Palace in Mesa Verde National Park, the largest cliff dwelling in North America, contained 150 rooms and 23 kivas. If comparing a valley pueblo to a cliff dwelling sounds too much like a apples to oranges comparison, the largest pueblo in Aztek Ruins National Monument, which extends in an area the size of a football field and is a UNESCO World Heritage Site, is estimated to once have 500 rooms.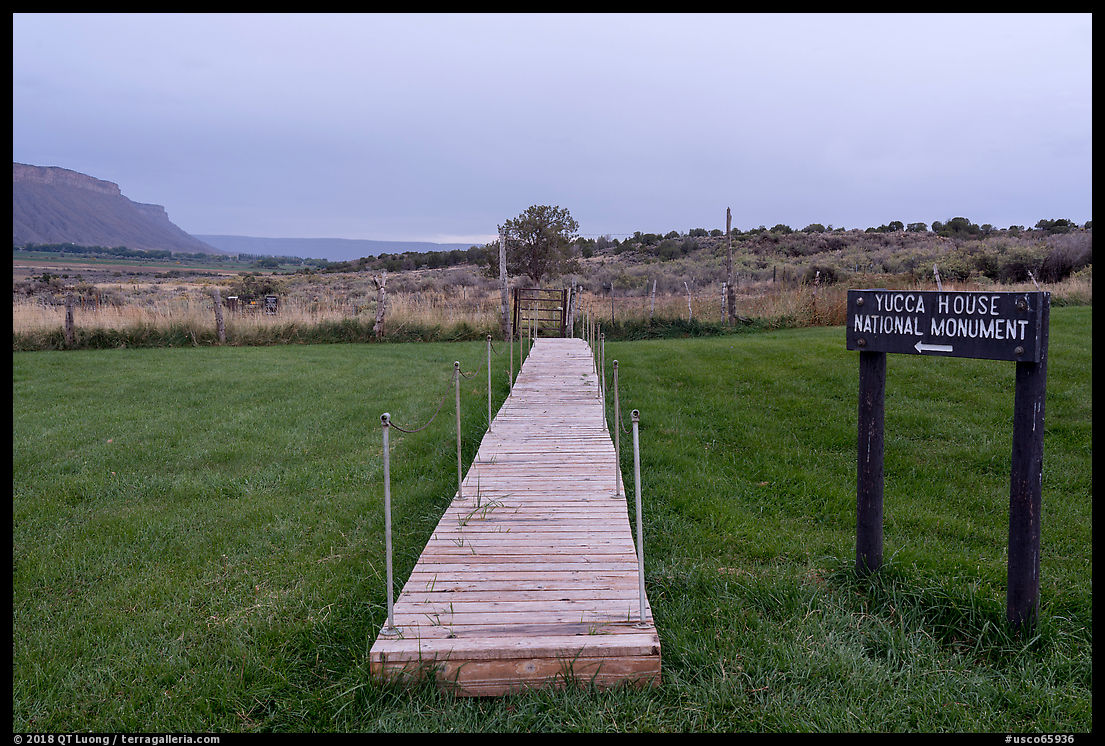 All of this sounds promising, but when visiting the site, you'll be in for a surprise. The first is in getting there. Directions by Google Maps and other GPS apps are correct and the site and is a dozen miles from Cortez, so it is not hard to locate. However, without GPS that would be another story, since there are no signs pointing to the site. The area is not wild but located amongst farmlands, and you need to drive on private farm roads, complete with "No Trespassing" signs – an inquiry with the NPS at Mesa Verde confirmed that despite of them, there is public access by special permission from the landowners. When I was there, the dirt roads were easy to drive, but I read in a trip report from someone who found them so muddy that they could not pass with their 4×4 Ford F-150.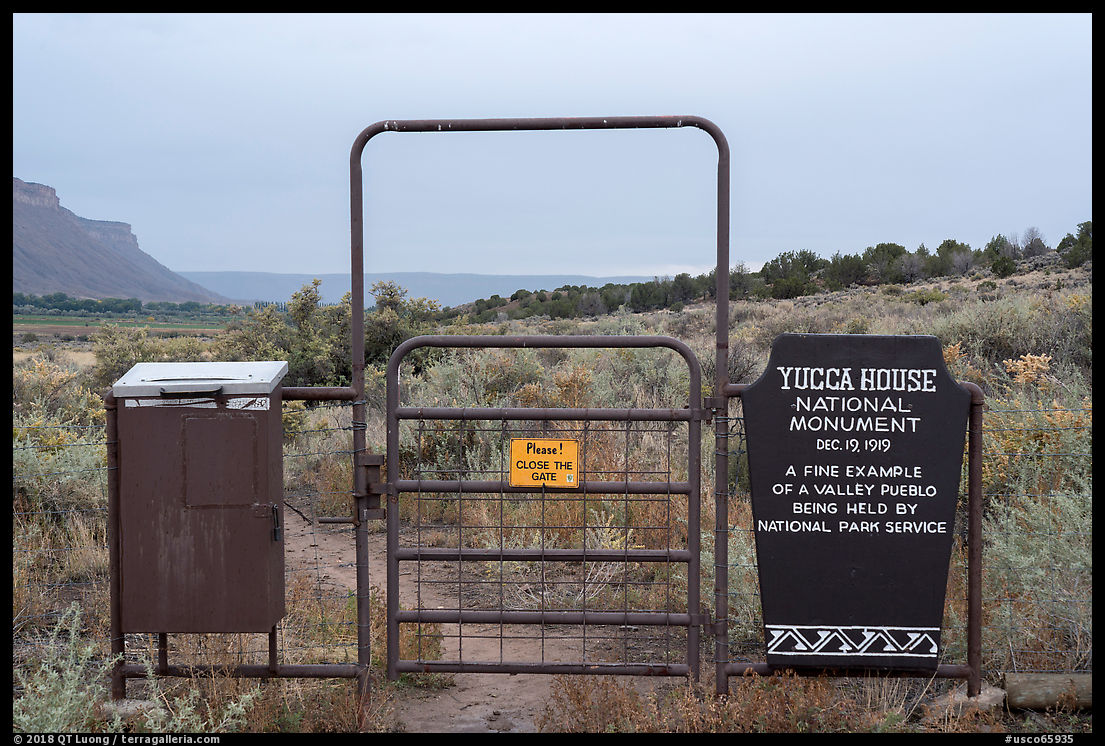 Eventually, at a trailhead that appears located on someone's yard, you can spot a "Yucca House National Monument" sign. Since the area appears to be prime rattlesnake habitat, fortunately at the beginning there is a boardwalk leading you through grasses. After passing two cattle doors, it gives way to a one foot strip of dirt, and following it for a short distance, you come in front of a mound of earth delimited by a short section of ruined wall on a side.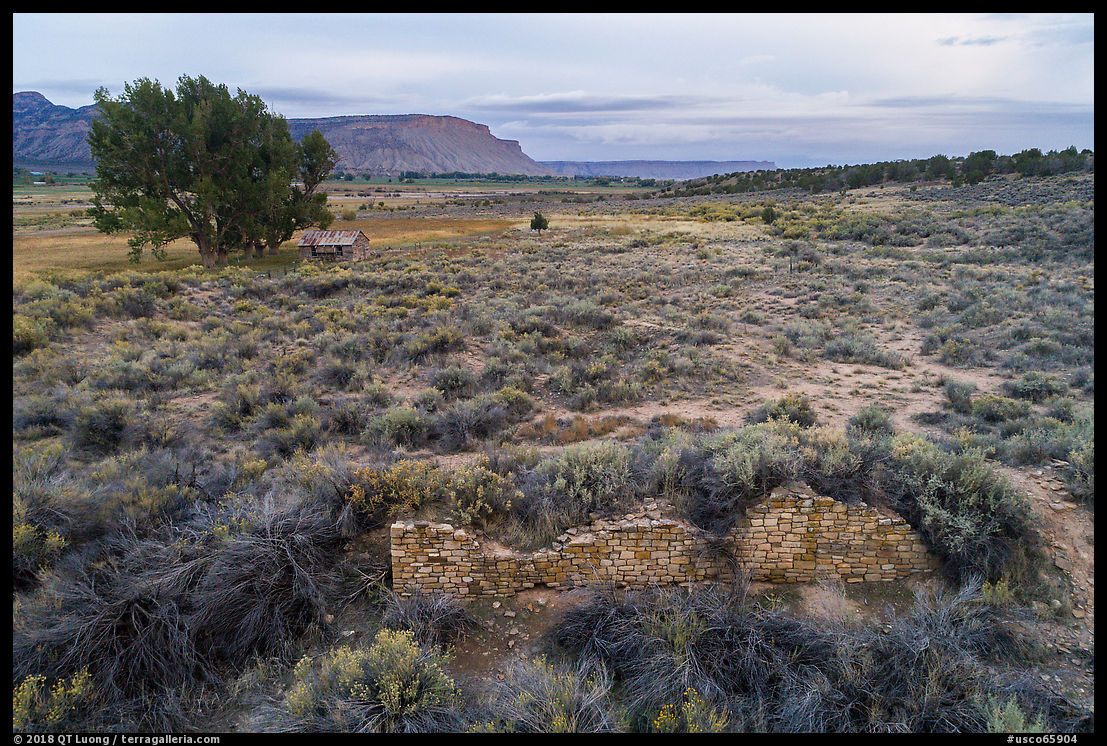 That's all the masonery you will see at Yucca House National Monument, because the pueblo has not been excavated. That wall is part of the Lower House, a small structure compared to the Western Complex, of which only a mound is visible. The National Park Service writes:
"The unexcavated nature of the site preserves its integrity and beauty for future generations of scientists and visitors. Experience a sense of discovery by visiting a site that has remained largely untouched for the past 800 years!"
Indeed, even if an excavation is done carefully enough not to damage the site, excavated areas become re-exposed to the weather, and therefore to erosion through rain, freeze-thaw, or wind, not to mention gravity. Walls such as the small section of the Lower House visible in the monument need to be stabilized. So for the sake of archeological conservation, sites are better left unexcavated.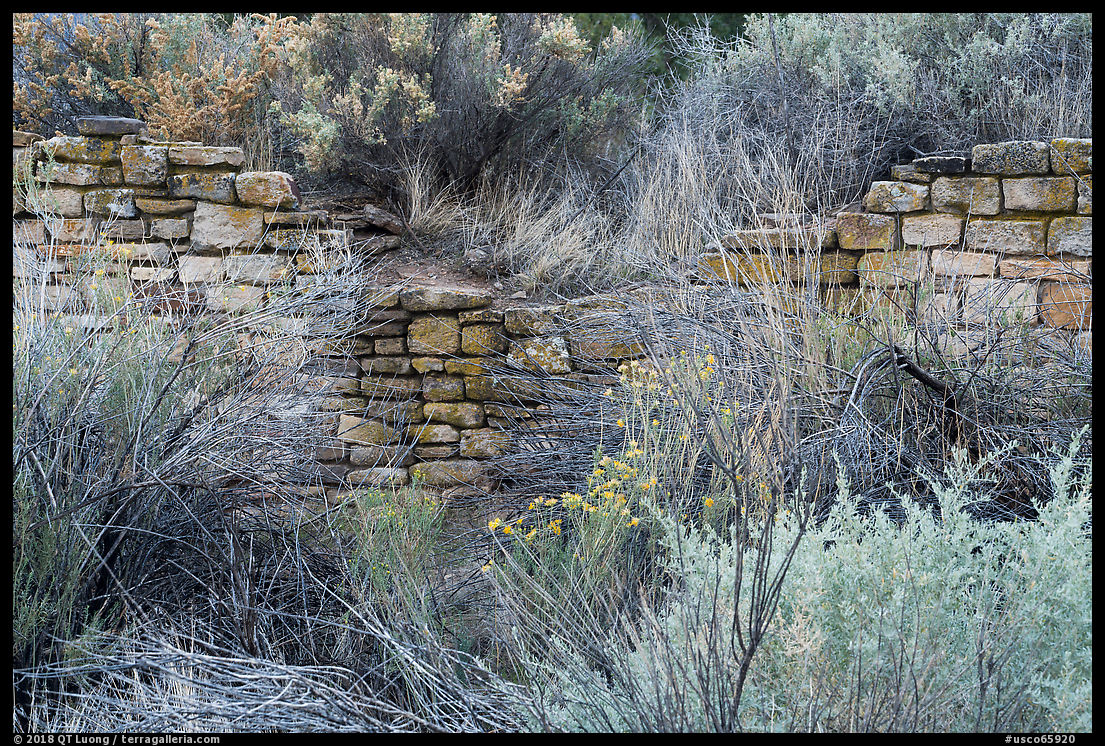 However, for the sake of visitors, that's another story. Some would say there is basically nothing to see at Yucca House National Monument. With its 33.87 acres (three times smaller than Gateway Arch National Park) it's not like there is much natural terrain to explore either. Both the Colorado Welcome Center in Cortez and the Anasazi Heritage Center in Dolores discouraged a visit. Maybe this, combined with the remote character of the site, explain why in two separate visits, I never saw anybody else there. The second time, the sky was overcast, but at least it did not rain like the first time, which allowed me to operate a drone – legal since I was not standing on NPS lands but rather outside the tiny monument. In the darkness past sunset, a glow barely perceptible to the eye appeared on the distant cliffs (below) and about five minutes later (opening photo) it was gone.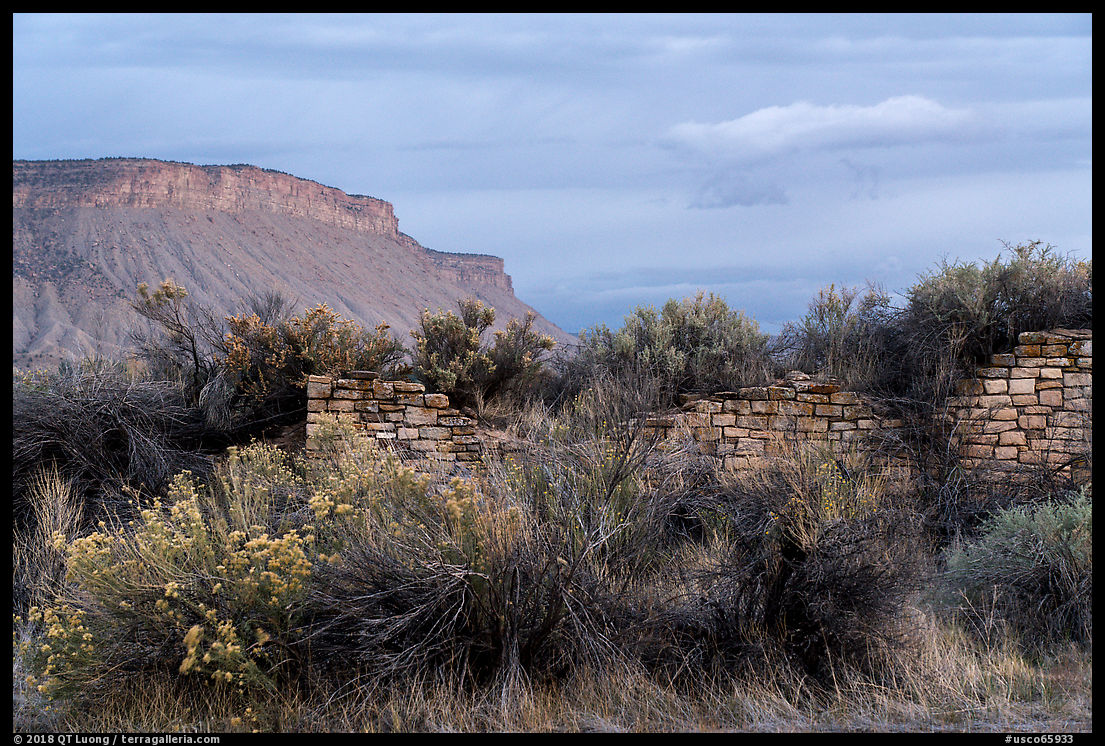 The title of this post suggests that Yucca House National Monument may be the least interesting of the 130 national monuments. But it is not even the case. Can you guess which one could be "worse"?