Visiting Anhui's Ancient Villages
3 Comments
Shanghai
is China's most populous and properous city, while
Mount Huangshan
is China's most well known national park. As the country is marching towards urbanization and industrialization, traditional villages have largely disappeared or changed during the last century. Located in South Anhui province, Hongcun and Xidi are rare surviving examples of those traditional villages.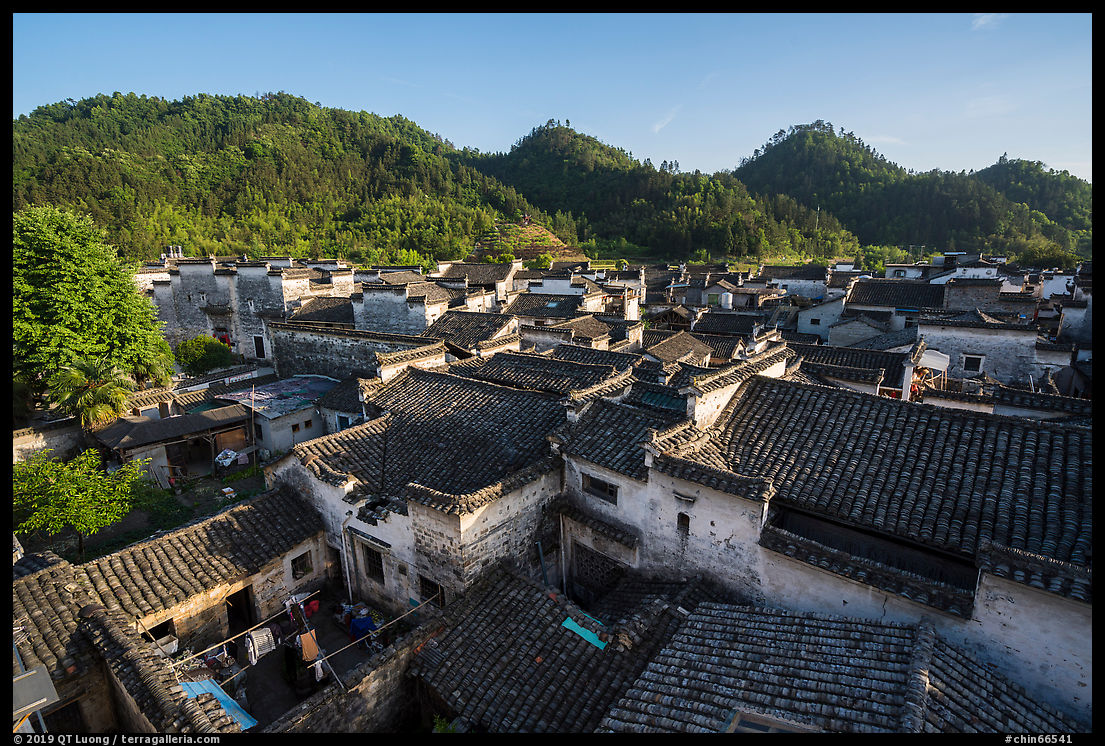 Designated a UNESCO World Heritage Site, the villages are now popular attractions, and I recommend to combine them with a visit to nearby Mount Huangshan. They have been developed quite tastefully and their character is well preserved, making them an excellent place to appreciate China's history and traditions.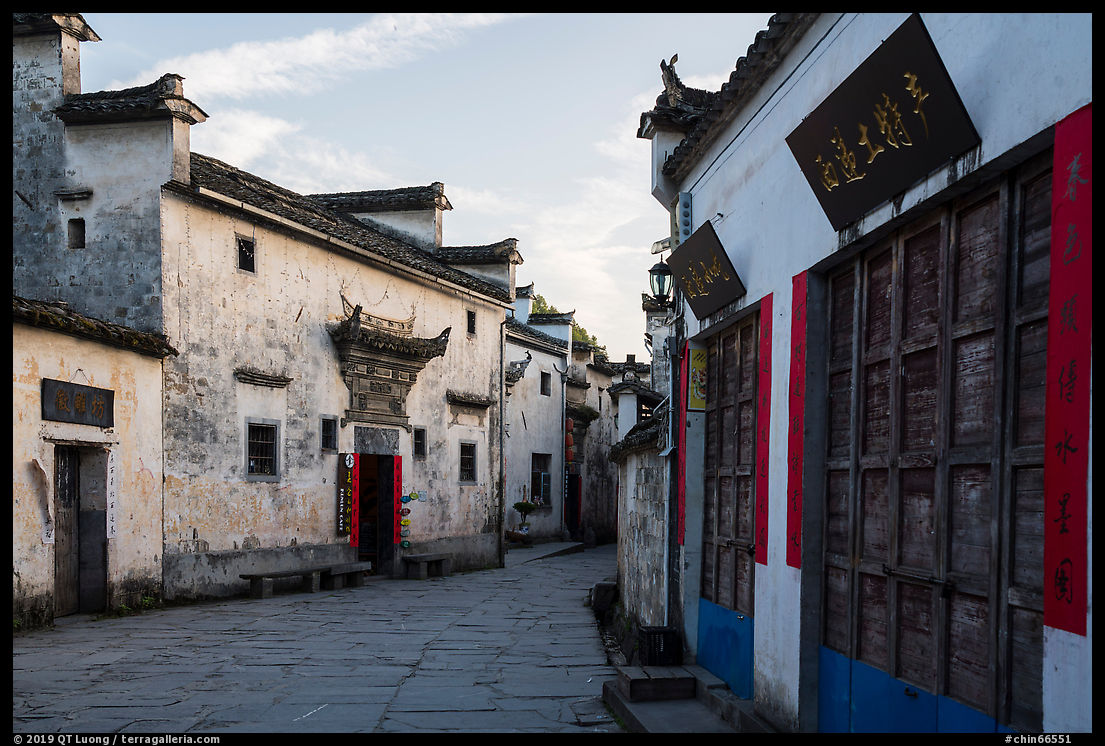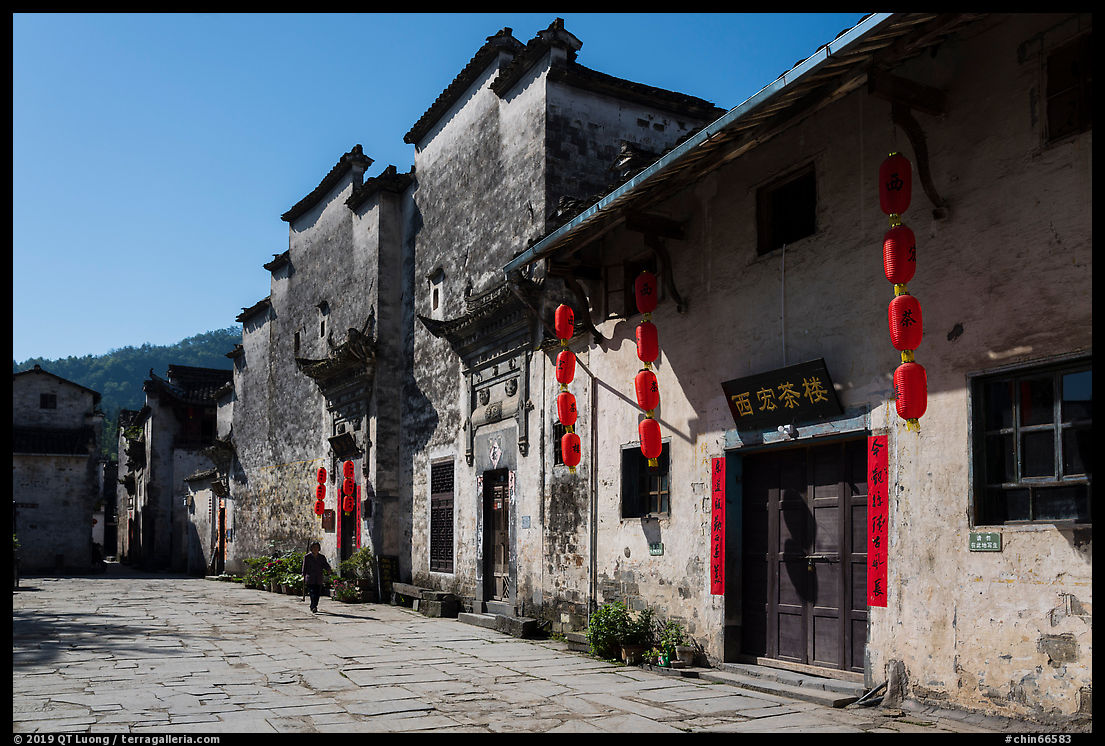 Both villages were built by successful officials or merchants returning home and were a model of conventional Chinese village construction from the 14th and to the 20th centuries. The overall layout and architecture retain the original features of traditional non-urban settlements of China created during a feudal period. They share a similar architecture and street plan, with most streets being narrow alleys which are very picturesque. The size of the villages make it possible to see everything within a few hours of walking. Within each village, you'll also find a number of historic buildings, mostly large halls, open to visitation.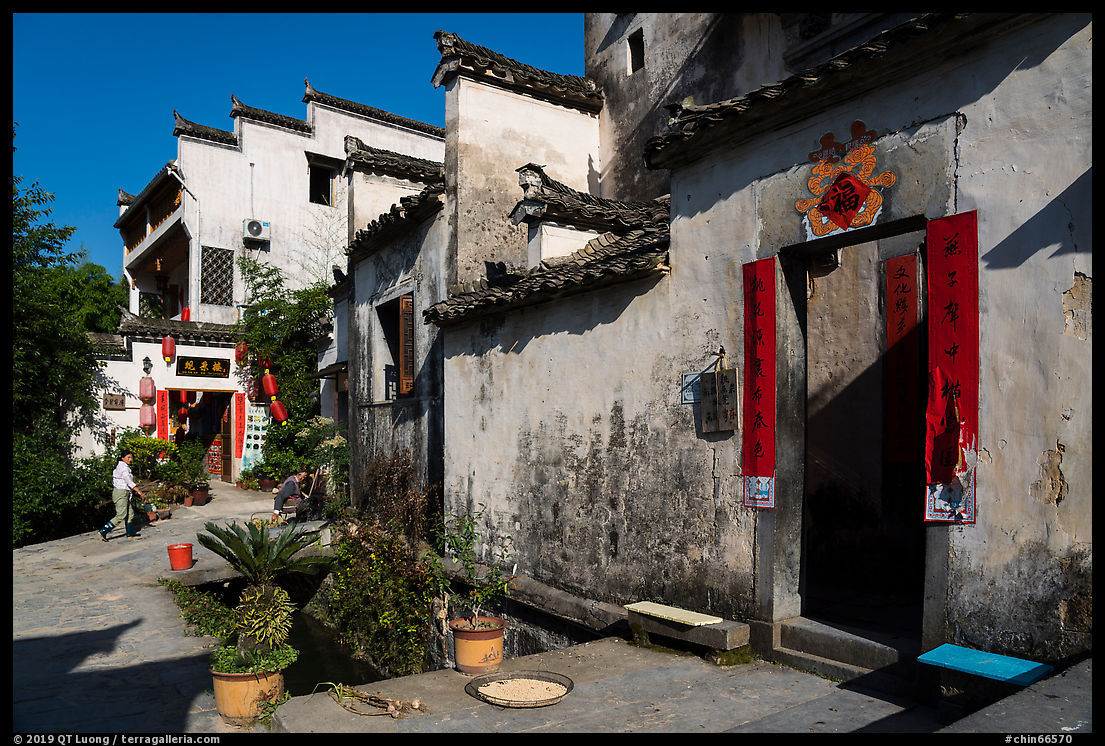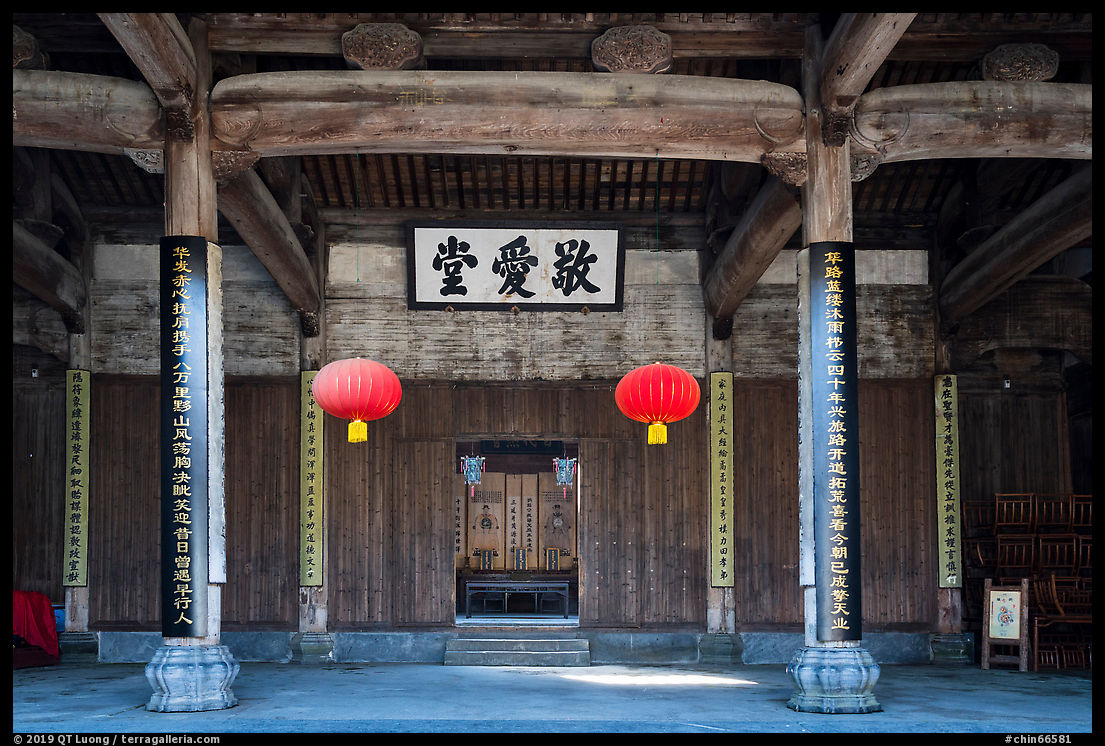 The villages are surrounded by mountains and remarkable for the utilization of water in a different way. Hongcun is famous for its two pools, the Moon Pond in the center of the village and the larger South Pond. The reflections evoke coexistence and the harmony of man and nature and are an inspiration for hundreds of art students who descend daily in the village to sketch and paint. Maybe because of this classic scene, Hongcun is very busy for most of the day. In the evening, shops remain open quite late, and lights adorn the streets.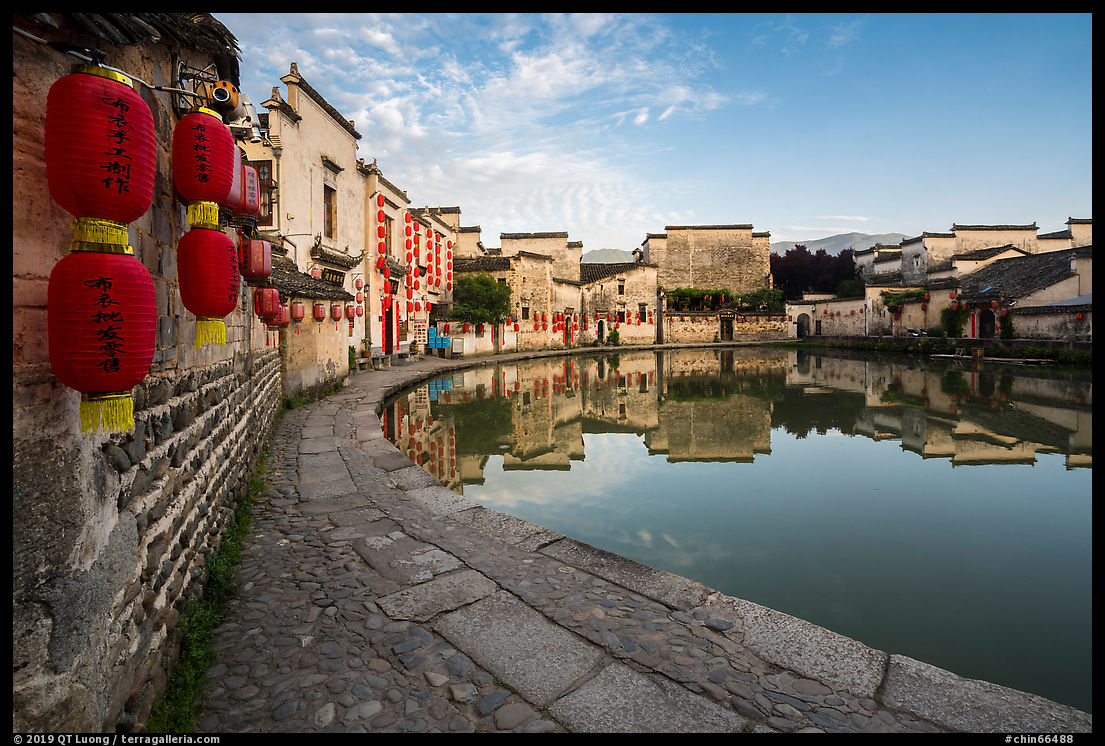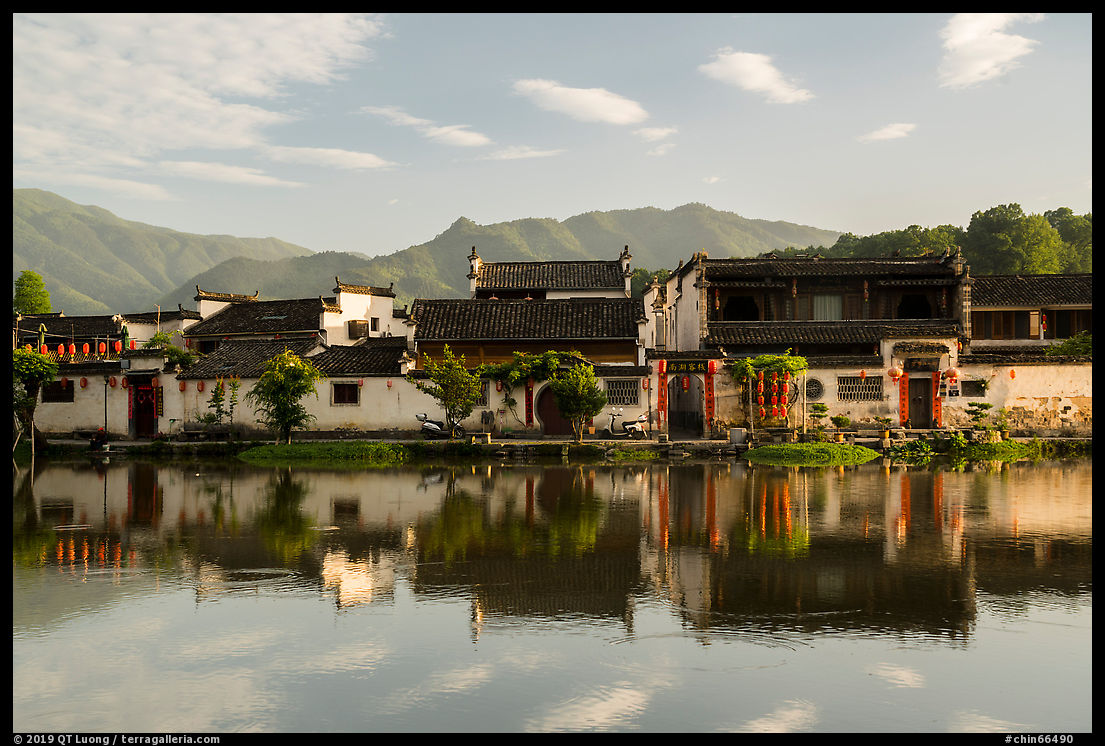 Xidi is built along and between three streams running east-west, and those streams running within the village's streets make them distinctive. Xidi was noticeably quieter than Hongcun, especially in the early mornings and late afternoons, which made for a nicer experience. I saw many residents engaged in traditional activities such as working in the nearby fields, which came as a surprise given that the village is a tourist attraction.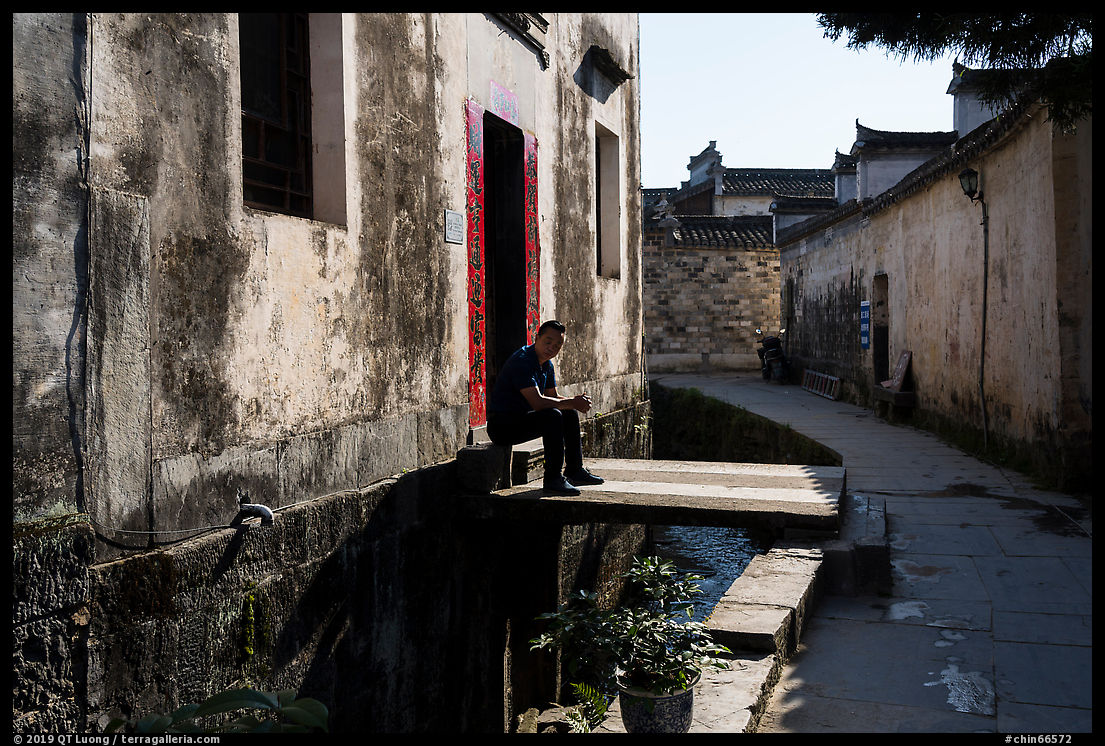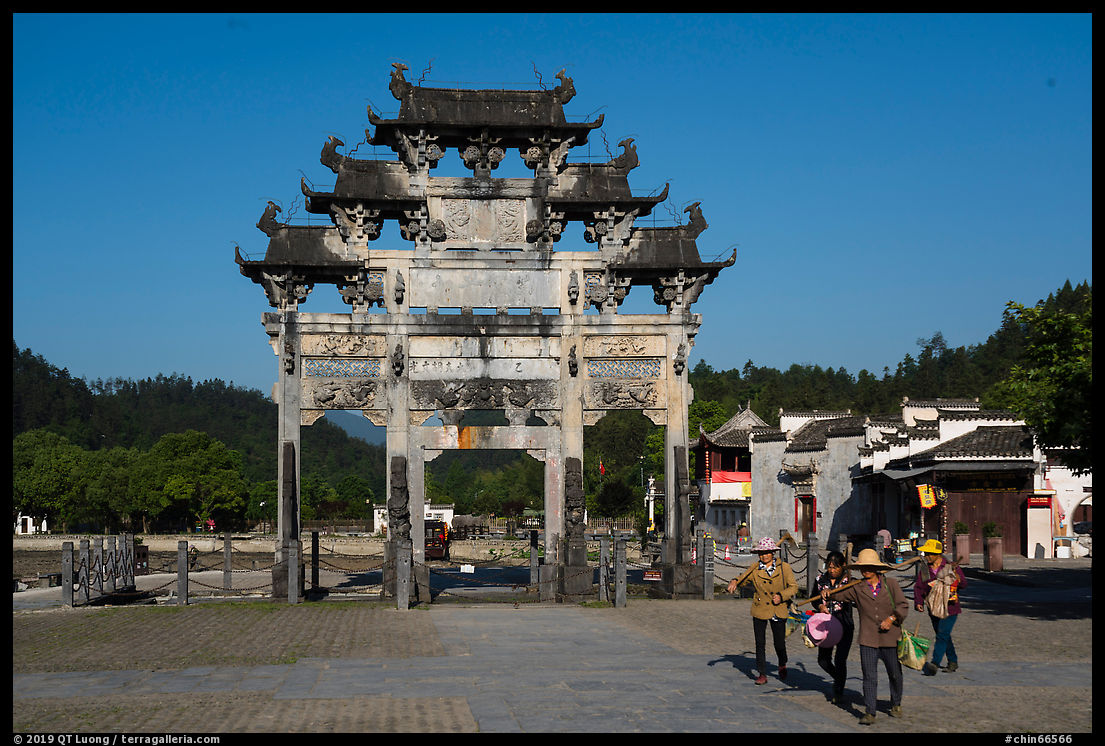 A hill south of the village, as well as a multi-storied hotel within the village, whose rooftop is accessible for a small fee, give access to interesting bird eye's views that let you have a good look at the distinctive rooftops.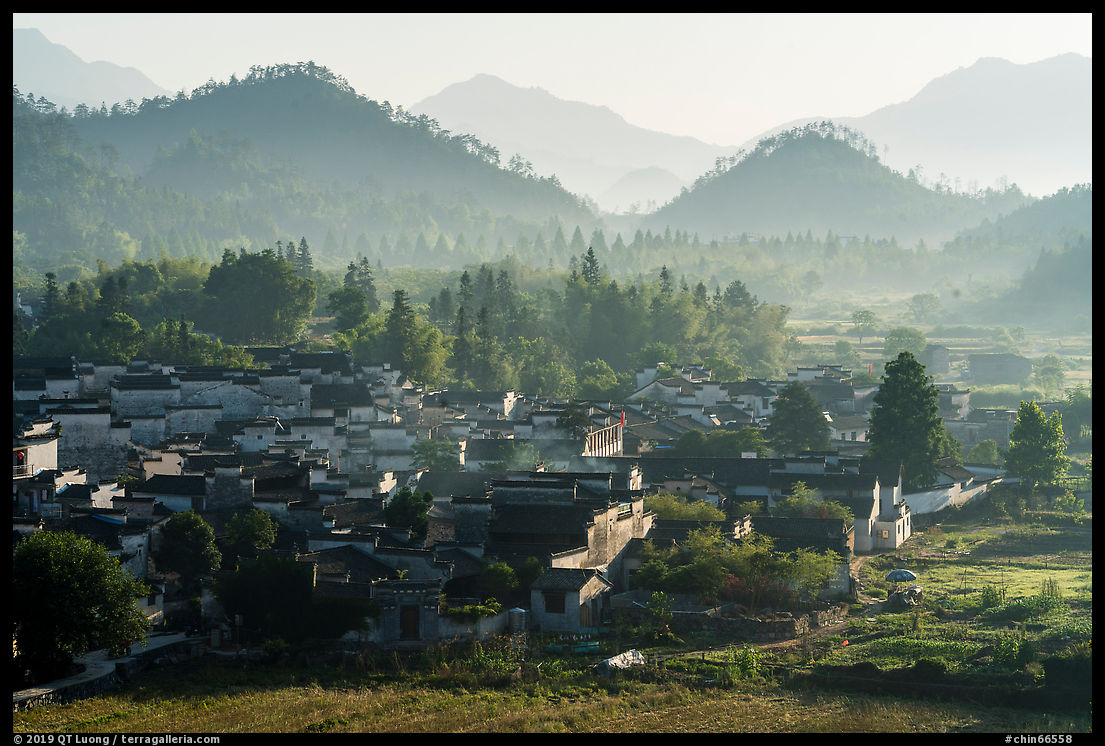 For both villages, visitors park in a large lot outside. No private vehicles are allowed into the villages, and the only motorized transportation you'll see are service vehicles used by villagers. To navigate the narrow streets, they are the size of a golf cart. A few hotels and hostels are tucked inside the villages, some of them quite hidden away from the main streets. Staying there allows you to enjoy the relative quiet of early morning before the opening of the shops (most of them sell traditional crafts) and the arrival of tour groups. In photographing streets, while I try to avoid including tourists, I look for villagers.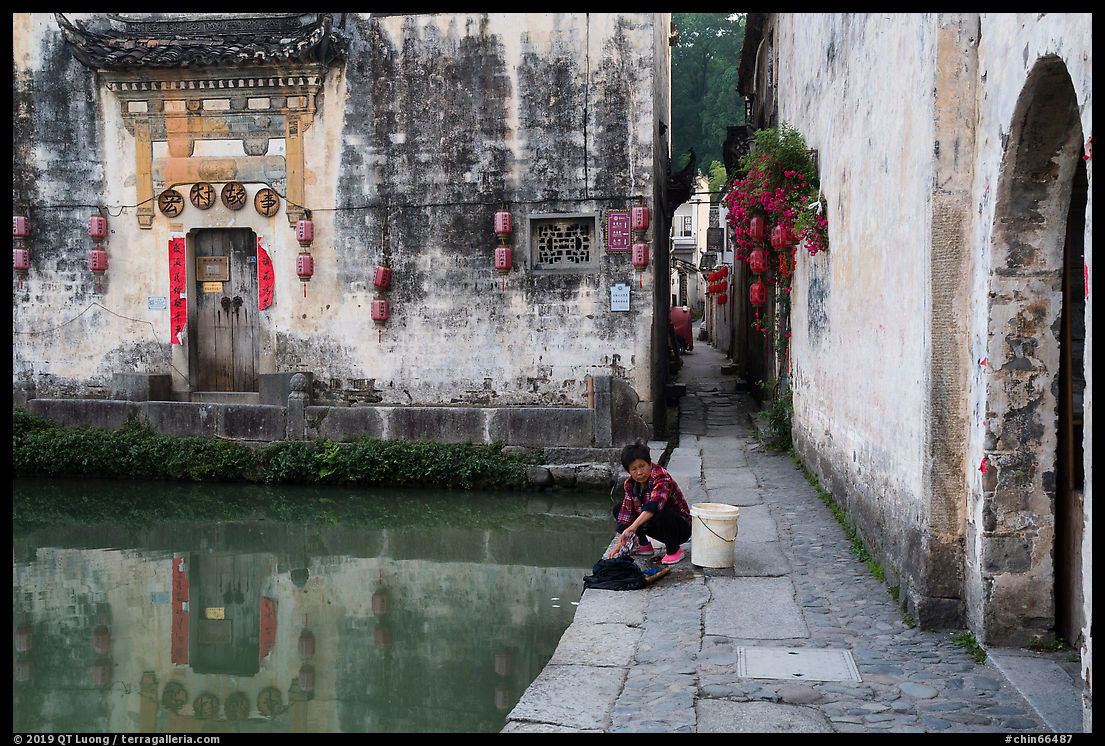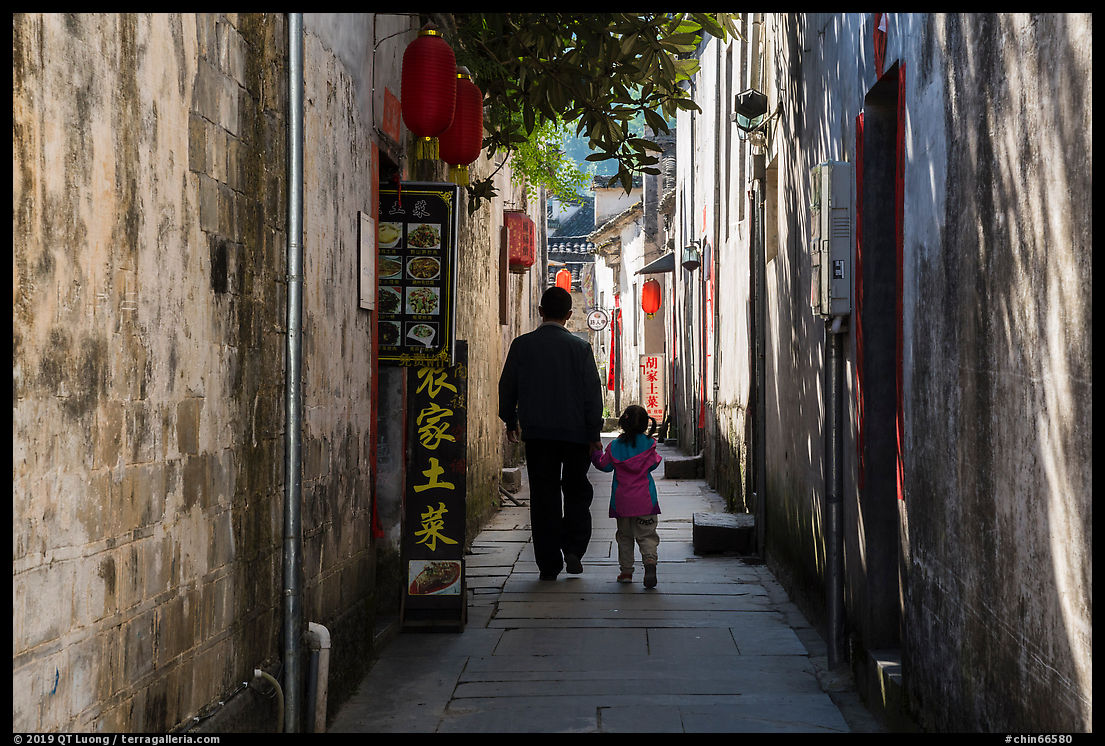 Many ancient-looking areas in China have been re-built or restored for tourism. The ancient villages of Anhui are the real thing, and despite the development, you can still catch glimpses of traditional village life there.
More images of Hongcun
More images of Xidi