Photographing Fall Foliage in Sequoia National Park
2 Comments
In my quest to
photograph fall foliage in each of the National Parks
, I revisited Sequoia National Park at the end of October. Dominated by conifer forests, Sequoia is certainly not a place one thinks about for fall foliage, yet I found beautiful color accents in the fall, which I report in this post.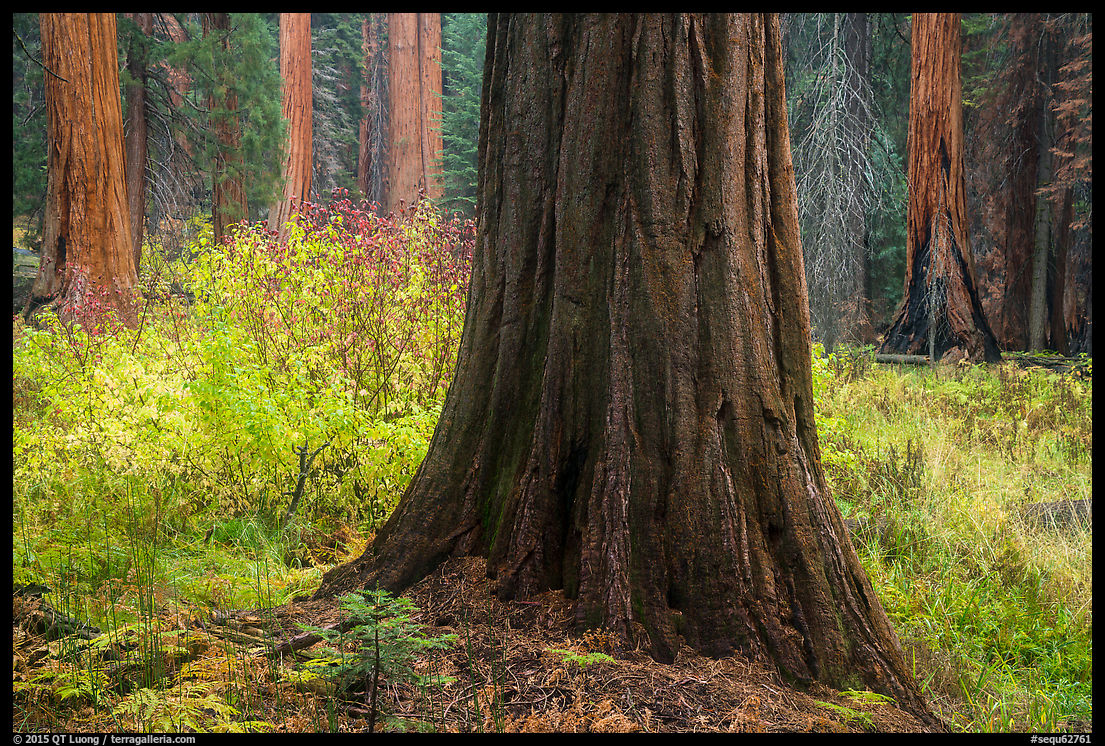 Foothill oaks
Most of Sequoia National Park, including the park's main attractions, lies at middle (4,000′ to 7,000′) and high elevations. However, unlike neighboring Kings Canyon National Park, Sequoia National Park features a region of foothills ranging from 1,500′ to 4,000′. For a change from the sequoia forests and alpine scenery, this often overlooked foothills region provide the opportunity to explore a chaparral and oak environment. The low-growing, gnarled blue oaks dotting the landscape are found only in California in the foothills surrounding the Great Central Valley. Unlike some other California oaks, blue oak is deciduous, so they turn in autumn.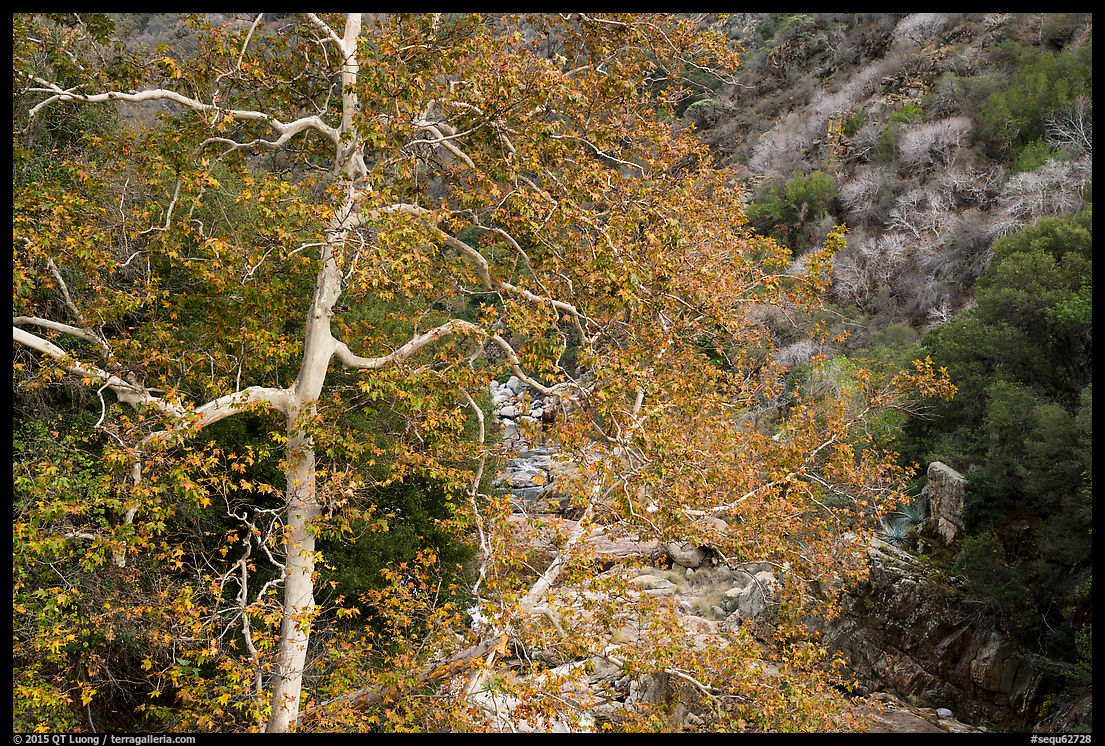 Dogwoods
Dogwoods are mostly sought after by photographers for their large, white blossoms. It is less known that in autumn their leaves turn bright striking shades of reds and oranges. The western, or pacific dogwoods are found in mild habitats from British Columbia to California, usually in the forest understory. Amongst forested environments, no spot is further below the canopy than the floor of the giant sequoia groves. In the Giant Forest, the Hazelwood Nature trail has some of the largest concentrations of dogwoods around the giant sequoias. Another area where I found great dogwood foliage color is along the road from Moro Rock to Crescent Meadows, shortly past the Tunnel Log.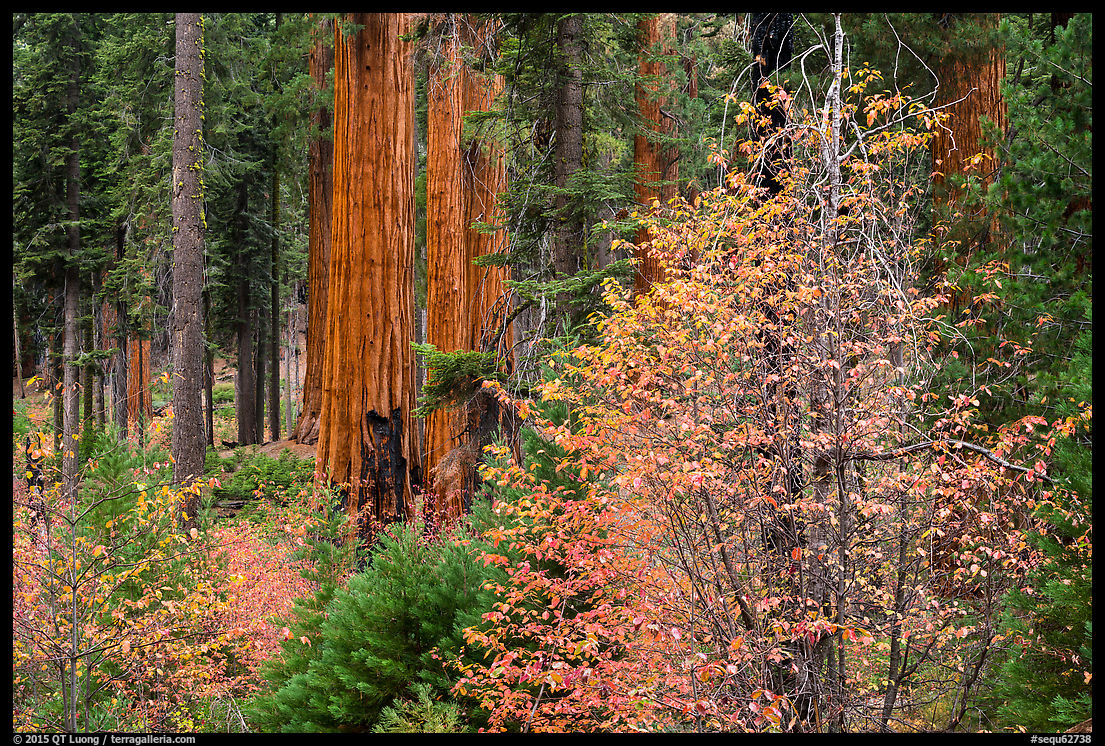 Ferns
The sequoia trees are conifers. However, the Giant Forest is distinguished from other sequoia groves by its large meadows. They are attractively lush, with a ground cover of grasses and ferns that are a vibrant green in the spring. In the autumn the ground cover turns to warm colors. In particular, the ferns bring bright yellow accents to the forest floor.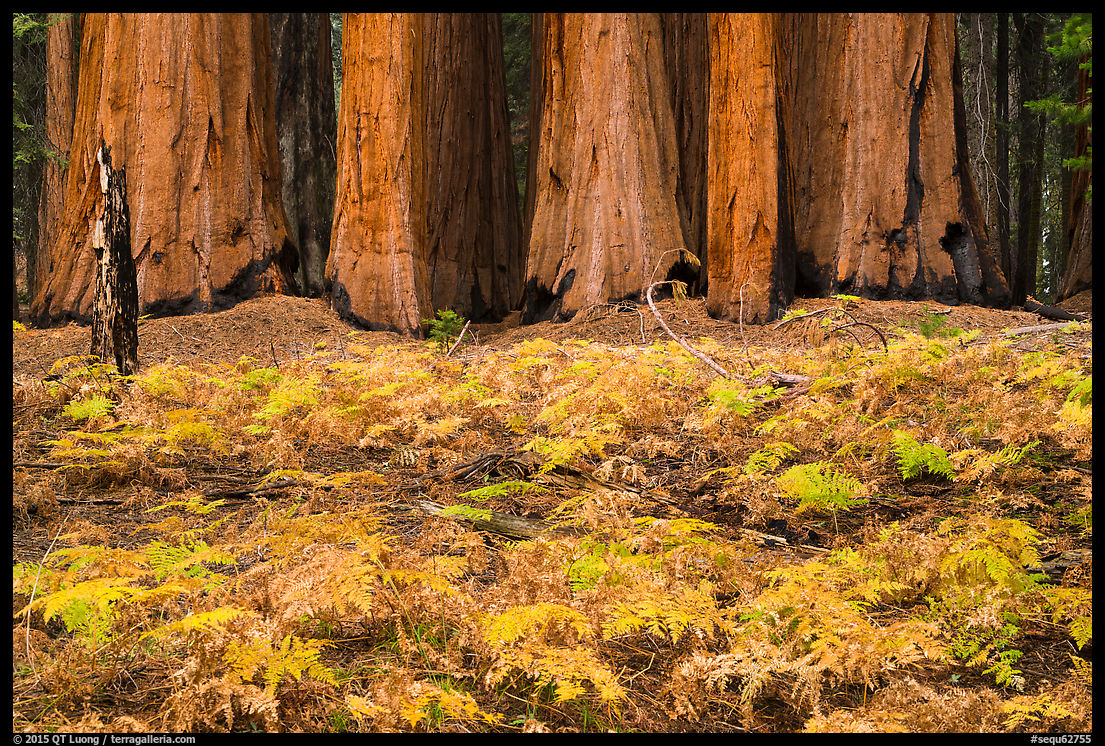 I hope those images have inspired you to plan a trip to Sequoia National Park in the autumn. Besides the foliage, autumn is a delightful time to visit, thanks to moderate temperatures pleasant for hiking, and much lighter visitation than summer. There is also a chance of rains that bring a particular luminosity to the forest. Wetness brings out the color in the leaves – provided that you use a polarizing filter to remove the glare. On the Congress Trail loop, I was glad that I packed a rain jacket and an umbrella. Not only the umbrella saved me from getting drenched, it also made it possible to photograph in the rain. Right at sunset time, a bit of a clearing allowed some of the sun's color to stream through, while the rain had abated to a drizzle, resulting in the following image.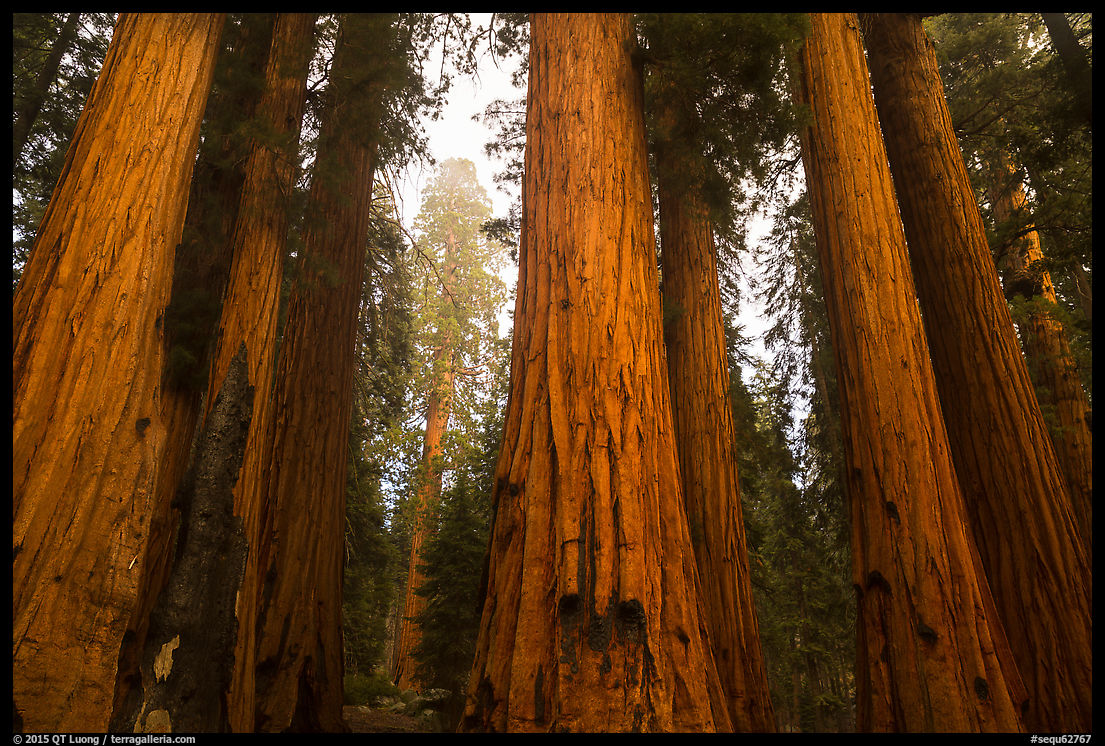 More images of Sequoia National Park autumn foliage.