Photo spot 56: Cuyahoga Valley National Park – Kendall Lake
No Comments
Cuyahoga National Park preserves a small section of rural landscape along the Cuyahoga River between the two large cities of Akron and Cleveland in Ohio. Like for
Black Canyon of the Gunnison
, I visited Cuyahoga late because it had just been designated a National Park the year before.
At first, expecting the traditional terrain of a National Park, as I drove the length of the park, I was left wondering where the National Park actually was ! In many other National Parks, the hand of man is present in a subtle way, even if the landscape looks pristine at a first glance. In Cuyahoga Valley, the impact of man was anything but subtle. The area that I crossed had many roads, agricultural lands, recreational parks with lots of facilities, a golf course. Private homes were even all over the place. Many portions of my adopted city, San Jose CA, are more wild. I eventually drove past a "Cuyahoga National Park" entrance sign, so I had to tell myself "that's it".
After I got past my expectation, I began to understand the significance of the place. By the middle of the 20th century, it was a dump. Once I realized that this once heavily polluted valley could have been restored so that there were now plenty of pockets of natural beauty, I began to appreciate them more.
One of the largest lakes in the area is situated within Virginia Kendall Park, in the eastern section of the park, southeast of the small town of Peninsula. The 13 acre Kendall Lake was created by damming the Salt Run creek (a tributary of the Cuyahoga River) by the Civilian Conservation Corps in 1935, part of FDR's New Deal extensive program of public works. Rehabilitated in the early 2000s, the dam keeps Kendall Lake filled with water and controls the outflow to Salt Run.
Following a mile-long loop trail, I walked several times around the shore of Kendall Lake, at different times of the day, on different days, experiencing different weather. Surrounded by a varied mixed woodland, and cattails, home to beavers and Canada Geese, the modest body of water offered much more than I thought it would. I reflected on the fact that I had to travel across the country to do such work, when I could have found many places similar to this close to the city where I live, and investigate them in even more depth. It might be all inside your mind, but it's still necessary to take the journey to unlock it.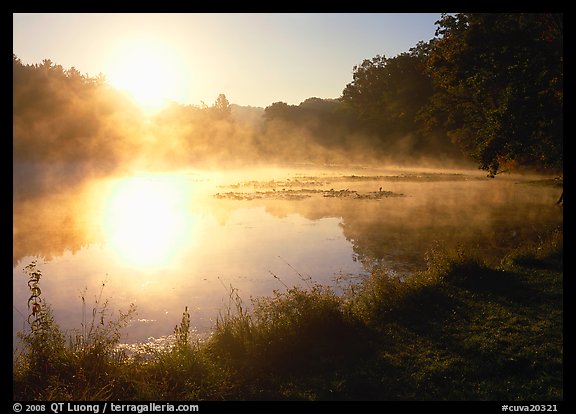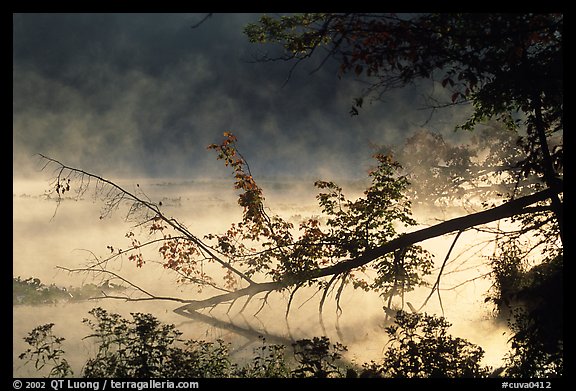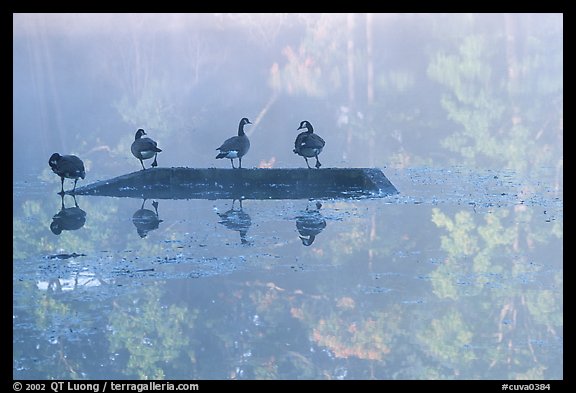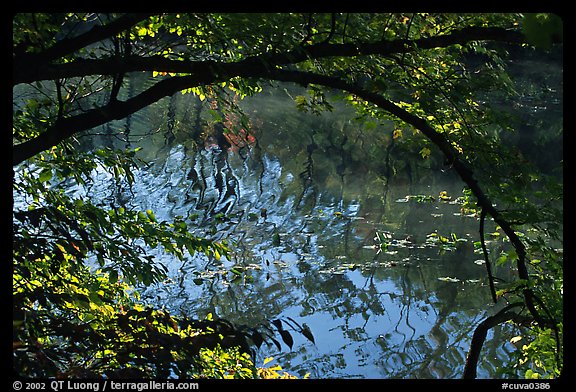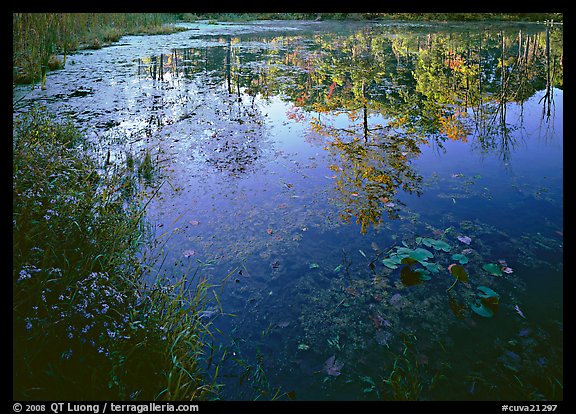 See more images of Cuyahoga Valley
See more images of Kendall Lake