Photo Spot 15: Glacier National Park – Logan Pass
No Comments
Glacier National Park preserves a part of the Northern Rockies that belongs to one of the most intact mountain ecosystems in America, where grizzlies, wolves, moose, mountain goats, and big horn sheep still roam. The heart of this environment is easily accessible from June to mid-October. During those months, you can drive the Going-To-The-Sun road, an engineering marvel that takes you above treeline, crossing the Continental Divide at Logan Pass, 6646ft (2025m).
Almost all the visitors to Glacier National Park stop at Logan Pass, and you should too. After only a mile and half on an easy trail (starting as a up hill boardwalk, then leveling off), you reach the Hidden Lake Overlook, amidst stunning alpine scenery in all directions.
Although the view of the deep glacial valley, lake, and Bearhead Mountain is certainly spectacular, the light can be difficult to work there. You will be pointing the camera towards the SW, so the mountain would be backlit starting from the afternoon. Because the lake is in a deep depression surrounded by tall mountains, it is in the shade in early morning and late afternoon. I have not tried myself to photograph the location in those conditions, but I guess that with proper contrast control methods (grad filters or HDR) an early morning view could work fine. For a late afternoon view (which would also require contrast control), I'd crop out Bearhead Mountain and instead focus on the peaks South and East of the lake. With an additional 3 hours, you could try to follow the trail to the edge of the lake to seek other viewpoints.
Even if the Overlook views do not work for you, on your way to the overlook, you will walk along alpine meadows covered in July with wildflowers, and surrounded with distinctive looking peaks. Numerous streams and cascades can be found. After you reach the level section of the trail, you will most likely come to close distance with mountain goats. They are so unafraid of visitors, you can often use a wide-angle to include them in the scenery. That's the only place in the National Parks that I know where you can reliably approach those animals at such close distance.
Have you been to Logan Pass ? What did you think ? If you have memories to share, please comment below. Feel free to link to your own image galleries if you have photographed there, especially if you managed to get nice landscape images !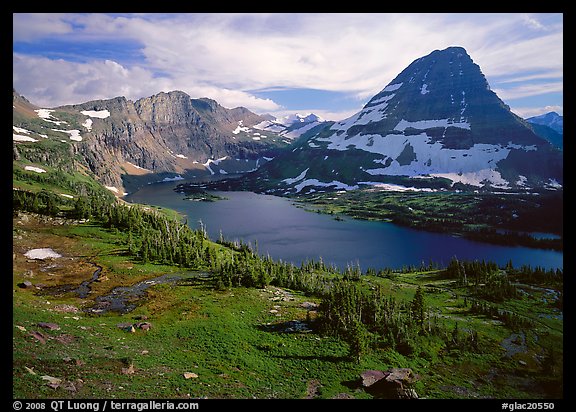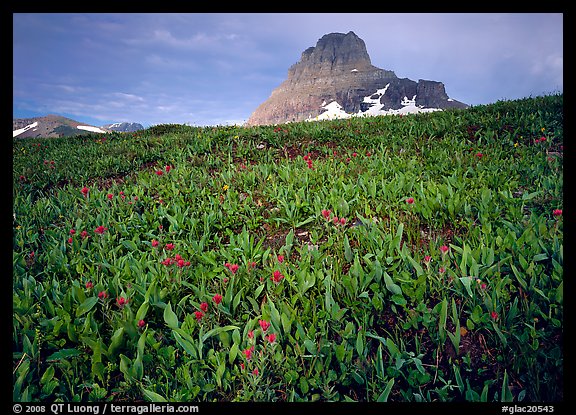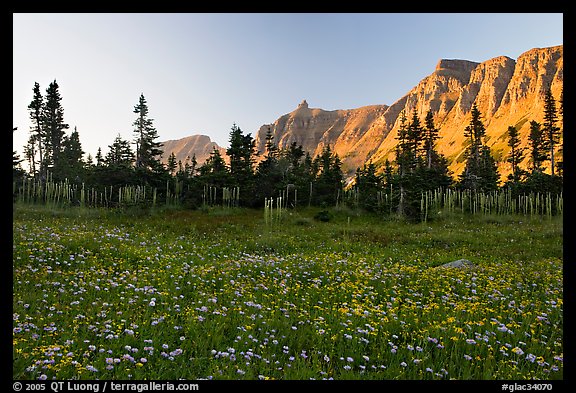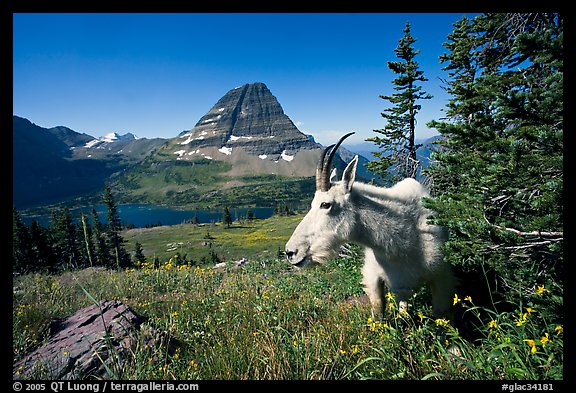 View more images of Glacier National Park
View more images taken from Hidden Lake Trail