Our National Monuments introduction sequel
No Comments
Thank you to everybody who commented on the beginning of my introduction to "Our National Monuments". If you get the book, you'll find that I have taken your comments to heart: I've re-organized and streamlined it. Here is the final part that I didn't include because that was already quite long. Thank you also for your comments about the subtitle. I am now down to two final choices. I'd appreciate it if you would vote for your favorite. Here is the cover image: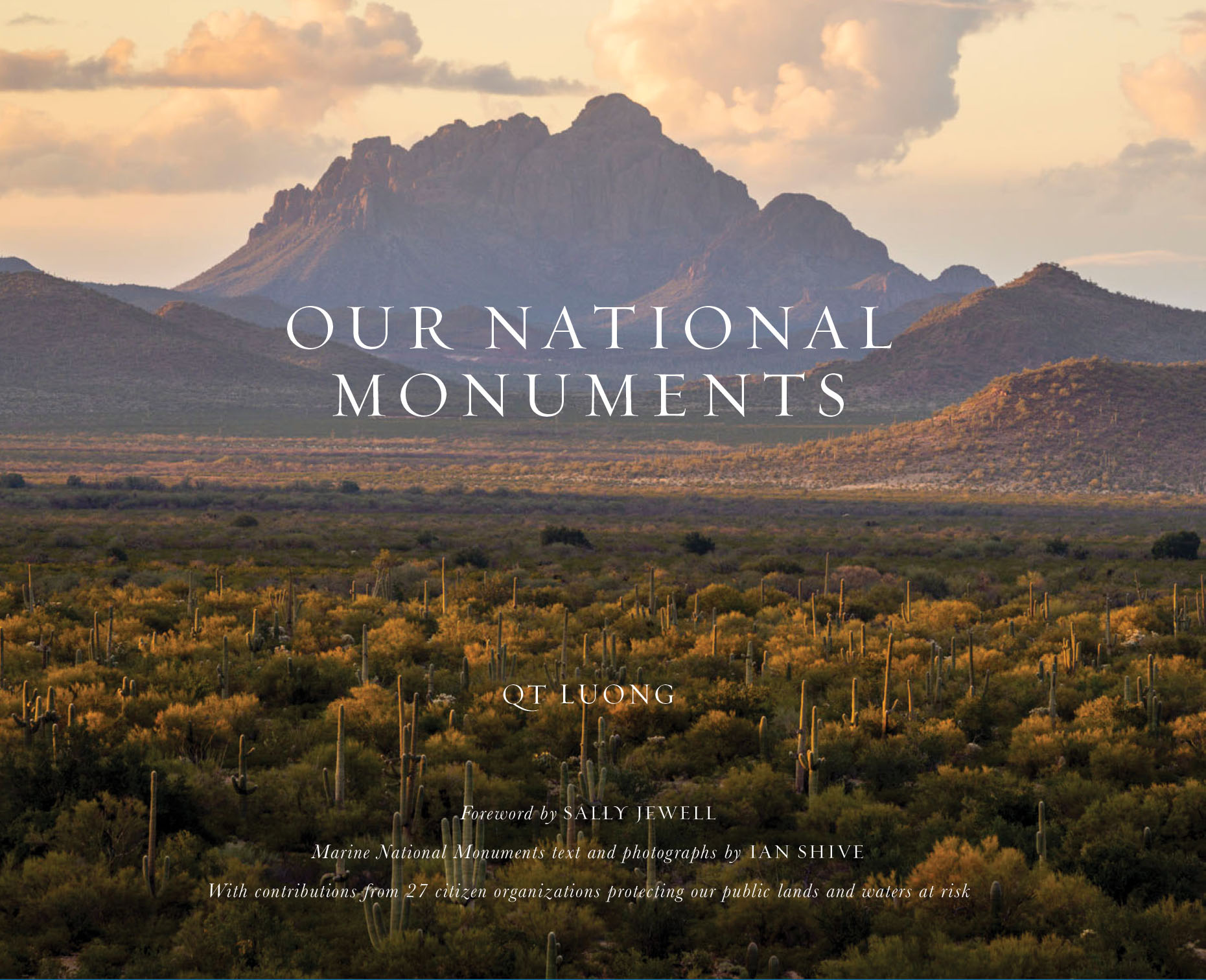 III
I watched in helplessness as the administration eviscerated the protections of two of the largest and most beautiful national monuments to pave the way to extract oil, coal, and uranium. In January 2018, I resolved to take action the only way I knew, by hiking and photographing those 22 land-based endangered national monuments. Even though I had been photographing America's public lands for a quarter-century, many of those monuments were unknown to me. I spent months in repeated visits, immersing myself in those sacred lands and discovering remnants of cultures imprinted on the ancient landscape. The enriching experience increased my motivation to help protect those places by raising public awareness. To amplify the call for conservation, I have invited others who work closely with these national monuments to voice their perspective. More than ever, we need our public lands as wild places for our spirits. We conserve what we love, and we love what we understand. I hope to inspire you to learn about our public lands' hidden treasures and experience them yourself.
In contrast with the national parks, I was surprised to find the BLM and the U.S. Forest Service's (USFS) national monuments to be so wild, with even fewer facilities than I expected. The first director of the NPS, Stephen Mather, envisioned the national parks to incorporate spectacular scenery and drive mass tourism. It required an infrastructure of roads, visitor centers, lodges, developed campgrounds, and interpretive trails. By contrast, Secretary Babbitt intended for the BLM national monuments to protect scientifically significant areas, accommodating dispersed recreation as one of the multiple uses supported. In the spirit of community-based cooperation, the BLM encourages visitors to rely on the surrounding communities and provides only minimal visitor services within the monument. Even road-building is limited. Many national monuments do not have a single paved road. I needed to rent a 4WD vehicle several times to access some of them. Even then, I still ended up with five flat tires over three years, sometimes in incredibly remote areas. Edward Abbey would have smiled.
Despite a dozen visits to Death Valley National Park, I could never find the Mesquite Sand Dunes devoid of numerous footprints from other visitors. At Cadiz Sand Dunes in nearby Mojave Trails National Monument, I saw many animal tracks but no human footprints besides my own. The last time I attempted to drive to Cadillac Mountain in Acadia National Park, the road was closed by rangers due to congestion. During four days in Katahdin Woods and Waters National Monument, there were so few cars, less than a handful, that I frequently stopped in the middle of the road to photograph the exquisitely beautiful fall foliage. Photographers crowd famous natural arches in Arches National Park and Canyonlands National Park. Securing a spot at sunrise or sunset can require arriving well in advance. Each time I photographed three of the most famous natural arches in Grand Staircase-Escalante, I had the entire place to myself.
As the crown jewels of our public lands, the national parks are home to places of superlatives that overwhelm at first sight. Many of them have become icons of our natural and cultural heritage. The often starker and more subtle landscapes of national monuments invite exploration to get to know and love. Because the natural features are less prominent, it was easier to pay attention to the small details that make up the ecosystem. I found the absence of postcard views conducive to personal discovery.
Our national monuments are unique places with different rules of engagement. The heavy visitation of national parks necessarily led to strict rules, fences around champion sequoia trees, and scenic overlooks. Although one is expected not to enter ancient ruins out of respect, there are no such fences on national monuments. They offer more flexibility to experience the great outdoors. You can hike with your dog and camp almost anywhere. Unlike in Grand Canyon National Park, you can drive to the Grand Canyon rim in Grand Canyon-Parashant National Monument and pitch your tent at the edge of the chasm. As the national parks become ever more popular, the BLM and USFS national monuments' vast open spaces offer us places of solitude and inspiration. The rugged experience gives us a sense of the western frontier, where personal responsibility, independence, and self-sufficiency are qualities that matter, where unlimited opportunities for exploration and adventure under a wide blue sky leave you endless room to be your own person. Tread lightly, conserve loudly.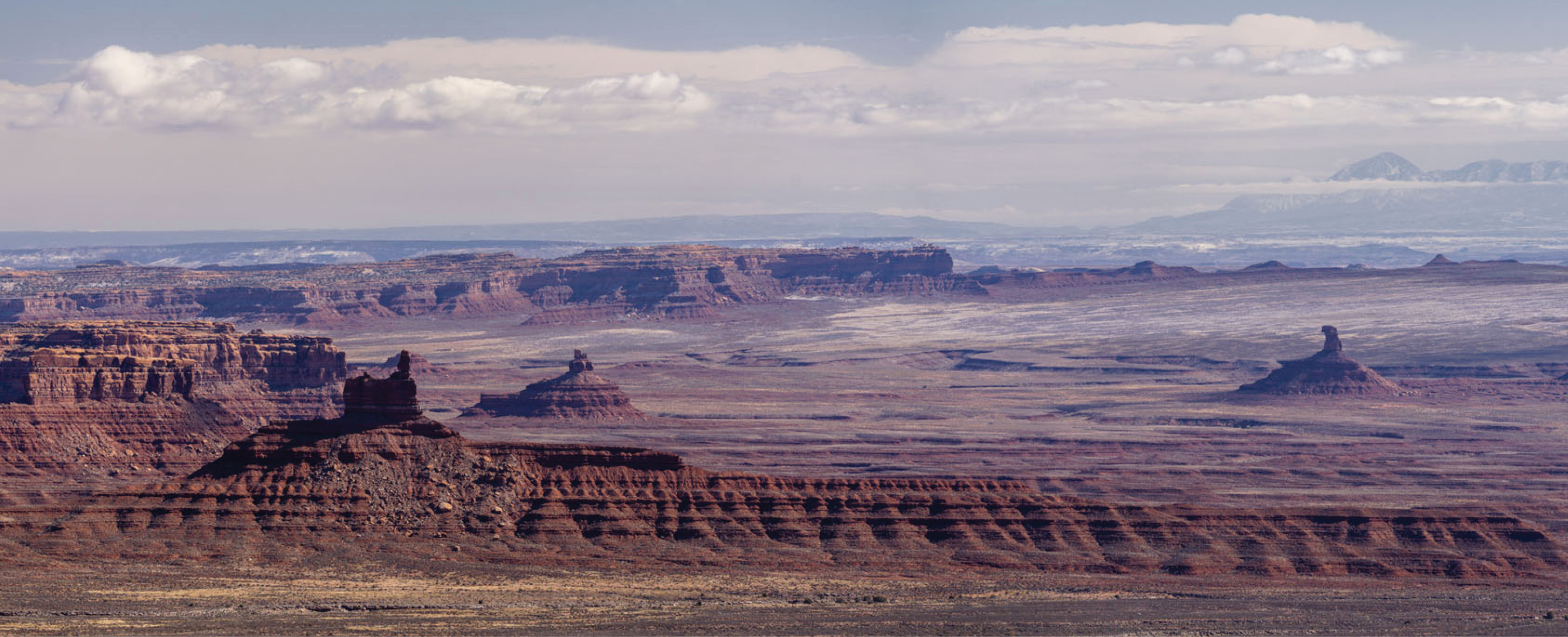 If you do not see the survey below, click here.