World Heritage in South Korea – Seoul
No Comments
When traveling to a country for the first time, I often select places to visit based on the UNESCO World Heritage list. The international program lists and helps preserve sites of outstanding cultural or natural importance to the common heritage of humanity. What makes it significant is that although listing of a site is approved by UNESCO, the sites are nominated by the countries themselves, so the list represent what each country views as their most valuable assets. I view it as an extension of the National Parks idea.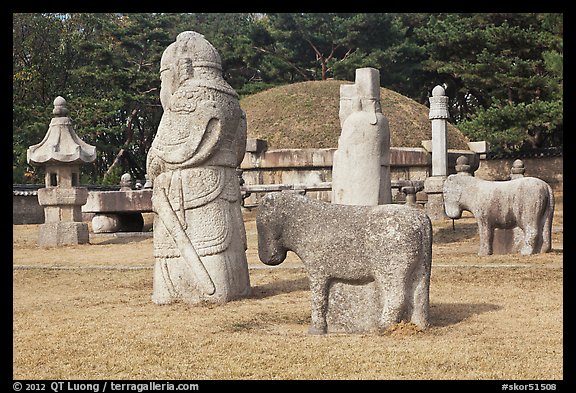 On this trip, I planned within 10 days to visit all 10 of the UNESCO World Heritage Sites in South Korea. There are 3 of them in Seoul and 2 within day-trip distance from Seoul. On the first day, I checked out Royal Tombs Of The Joseon Dynasty in the morning, and then Changdeokgung Palace Complex in the afternoon.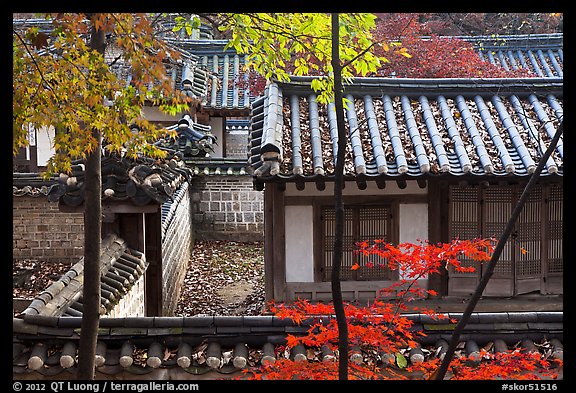 The next day, I spent some time in Bukchon Hanok, a village-like low-profile area of traditional houses, early in the morning, while waiting for the Jongmyo Shrine to open.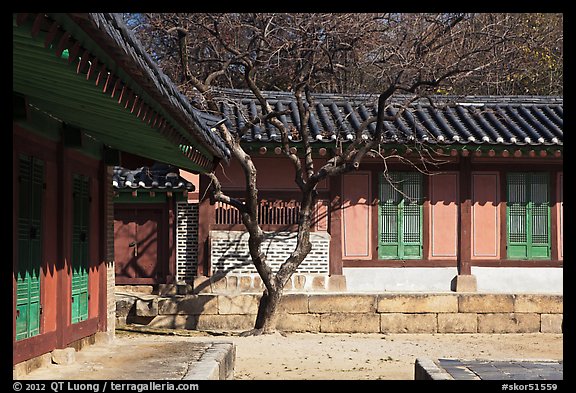 As I had spent lots of time watching the spectacle of change of the Gate Guard at Gyeongbokgung palace afterwards, I arrived at the Hwaseong Fortress only shortly before sunset.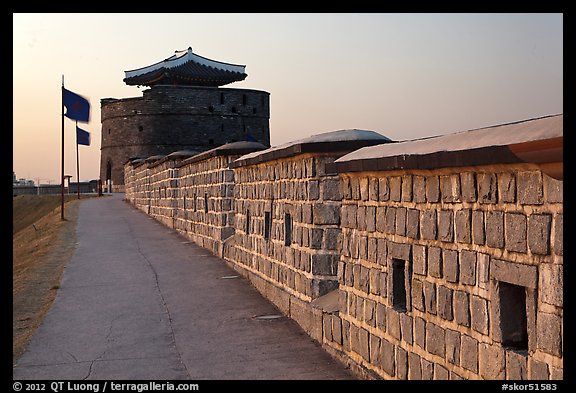 Fortunately the fortress was illuminated at night, the whole path along it well lit. After walking it in freezing temperatures – made colder by the wind, I was glad to warm up in the hour and half train ride to Seoul.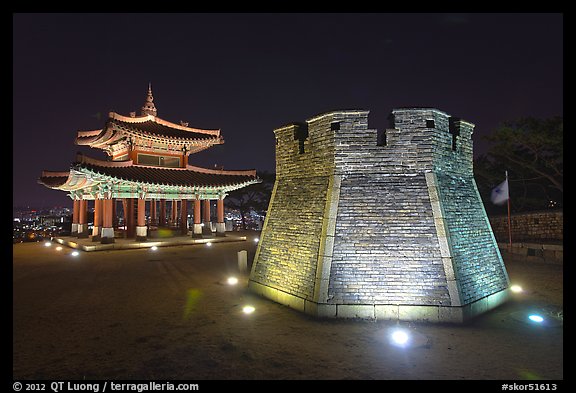 The third day didn't go so well, as I missed the dolmen sites on Ganghwa-Do island. I tried to find the express bus station as indicated on the Lonely Planet book, but nothing was there. Locals were friendly and tried to help. One shopkeeper went on the internet to get directions. But as most of them didn't speak English, I kept being sent from one address to another without understanding why. Eventually, tired and frustrated of going in circles, I boarded a taxi, hoping that the driver would be able to get more information than I did after I showed him the words "Ganghwa-Do bus". He did not speak English, but after more circling around, traffic jams, and many calls, he connected me to a help line where they explained that the express bus service had recently been discontinued and the old terminal demolished. Things change fast ! They suggested alternative – the slower buses the locals have been trying to steer me to – but by then I thought it was too late in the day for such a long trip. For my last evening in Seoul I decided instead to climb the sacred shamanistic Inwangsan mountain, and start early the next day to have plenty of time to visit a remote temple, in mountains hundreds of kilometers away from Seoul.