Views from the top, Ho Chi Minh City
One Comment
I am always drawn to high viewpoints, because they provide an entirely new perspective. The immediacy and chaos of the street immersion gives way to a more detached experience where greater urban patterns emerge.
Just one decade ago, there were not too many high viewpoints available in Ho Chi Minh City, but since then a number of rooftop bars have opened. Although the price of a drink there is sky-high compared to the street, it remains reasonable by Western standards. Here are three of my favorite finds in central Saigon.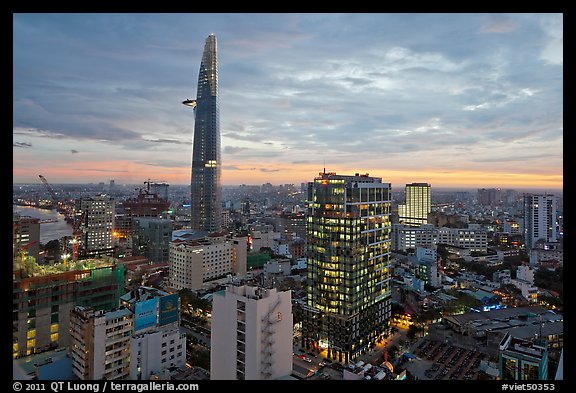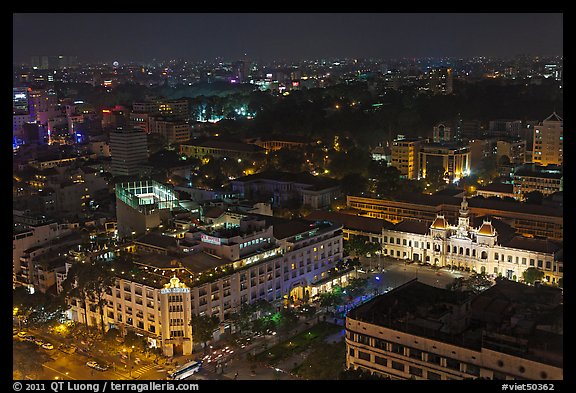 The highest of the downtown rooftop bars (23 floors), the Sheraton Saigon is a great place to see the new Saigon skyline, central Saigon, and get a perspective on the size of the metropolis.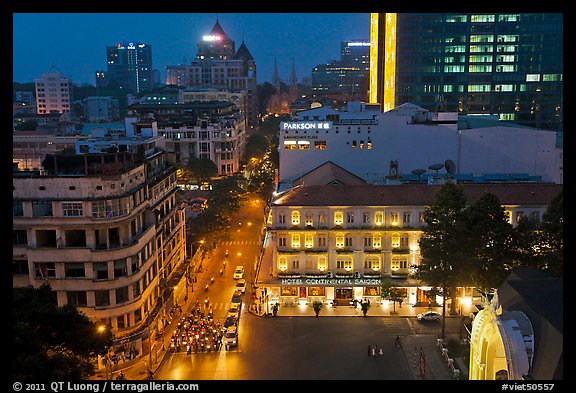 The Caravelle offers a closer view of landmarks such as the Opera House, Hotel Continental, and the Cathedral.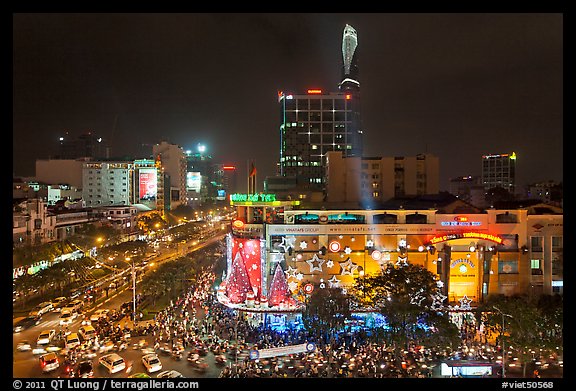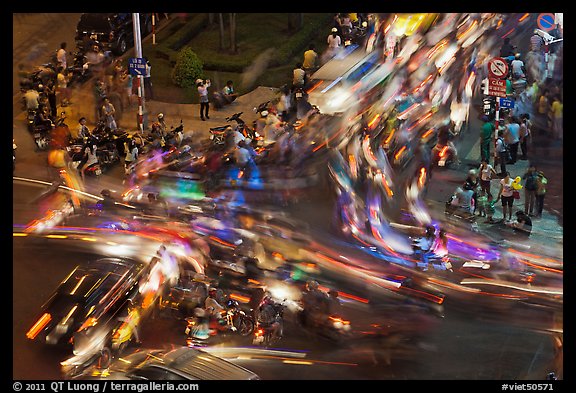 The Rex, situated right above the Le Loi traffic circle, one of the busiest intersections in the city, is a great place to watch the traffic patterns. I was impressed by how fluidly everybody moved despite extreme crowding and no traffic lights.
Interested in traveling to Vietnam ? Check the Vietnam photo tour that I will be leading in Fall 2012. Please note that, listening to feedback, we have been able to significantly reduce the cost of the tour by (a) using 4-star hotels instead of 5-star hotels (b) having possibly only one tour leader (me) instead of the originally planned two.