Happy New Year 2019
2 Comments
In a forest of thousand trees, no two trees are alike. In a year of eight thousand hours, no two of them alike. Even on a dark and cold day, the sun may still shine on you. I hope you enjoy many moments of shining light in the upcoming year.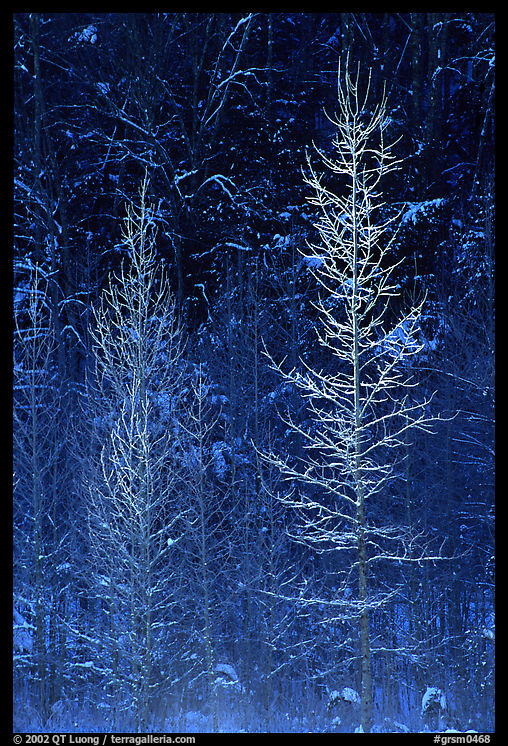 On a December day more than twenty years ago, after a night spent in a sleeping bag on the side of a road, when I arrived at the main gate of Great Smoky Mountains National Park outside of Gatlinburg, a snow storm had closed most of the roads including the Little River Road and Newfound Gap Road. I could wander only along a few miles, far from any of the areas for which the park is well-known. The forest at first looked non-descript, yet that day resulted in several enduring photographs, two of which found their way into Treasured Lands, including the opening endpaper. There is always something to be found if you look carefully enough. When I noticed how the light was falling on those trees, I positioned myself to photograph them in backlight against a background in the shade, and framed them with a longer lens to crop out the bright ground. Light can transform the most mundane subject!
I wish everyone a year 2019 full of happiness, health, creativity, and success. My sincere thanks for your continuing readership and interest in my photography.