Treasured Lands Featured at Foto Modesto
2 Comments
I am honored that a part of Treasured Lands is the featured guest exhibit at
Foto Modesto 2018
, a month-long festival in Modesto CA celebrating the photographic arts, taking place in February 2018. Here is a
write-up
from the Modesto Bee. My thanks go to David Shroeder for the invitation.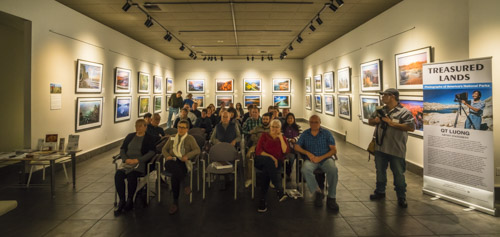 The exhibit takes place at the Mistlin Gallery:
Regular Gallery Hours:
Tuesday – Friday, 11:30 a.m. – 5:00 p.m.
Saturday, 12:00 noon – 4:00 p.m.
Address: 1015 J Street, between 10th and 11th in Downtown Modesto
Phone: 209-529-3369
You can park in the city garage on the corner of 11th and K Streets, and the gallery will validate your parking.
I will also give a presentation Sunday, February 11 at Prospect Theater Project, 1214 K Street from 2:00 to 4:00 pm. Donation of $10 to support Foto Modesto requested.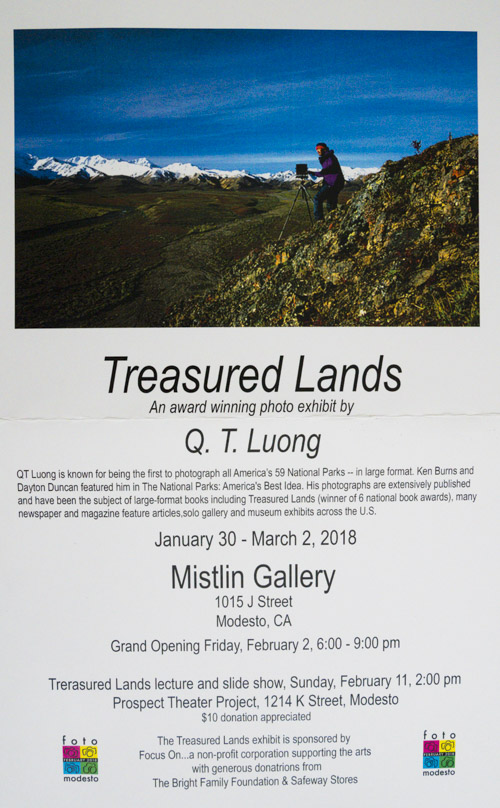 There will be three more public opportunities to watch the presentation in the South SF Bay Area this winter, as listed on my speaking page:
SARATOGA LIBRARY
February 12, 2018, 7 PM
13650 Saratoga Ave
Saratoga, CA

LOS GATOS – SARATOGA CAMERA CLUB
February 26, 2018, 7:30 PM
Temple Shir Hadash
20 Cherry Blossom Ln
Los Gatos, CA

MORGAN HILL PHOTOGRAPHY CLUB
March 7, 2018, 7:45 PM
Centennial Recreation Senior Center
171 West Edmundson Avenue
Morgan Hill, CA