The White Pocket
5 Comments
The
Coyote Buttes
are the most sought after area of Vermilion Cliffs National Monument, and as such are subject to quotas and permits. If you didn't win one, a great alternative is to visit the White Pocket, which for now does not require a permit despite being in my opinion equally impressive and otherworldly.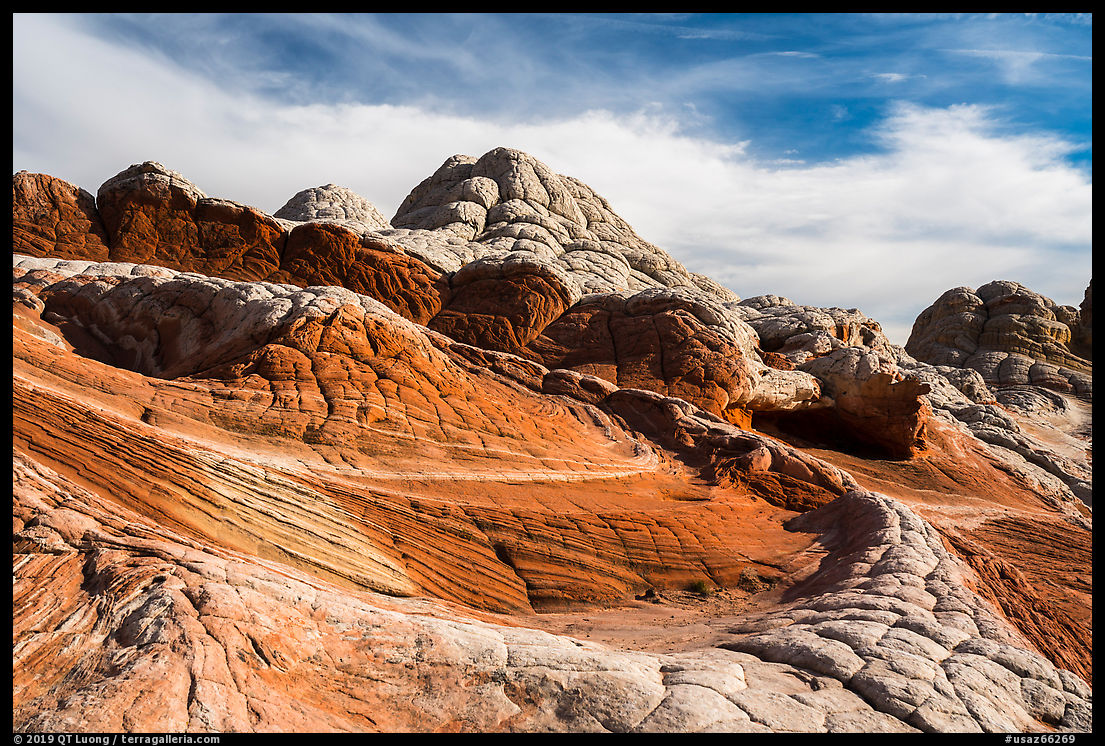 Previously known only to photographers and local ranchers, the White Pocket came to prominence after photos were published in National Geographic Magazine in 2012. As an indication of its growing popularity, in April I had been traveling in various areas of the Arizona Strip for about a week, and never saw any other people near each of the very scenic spots where we camped, but there were more than half a dozen cars parked overnight at the White Pocket trailhead.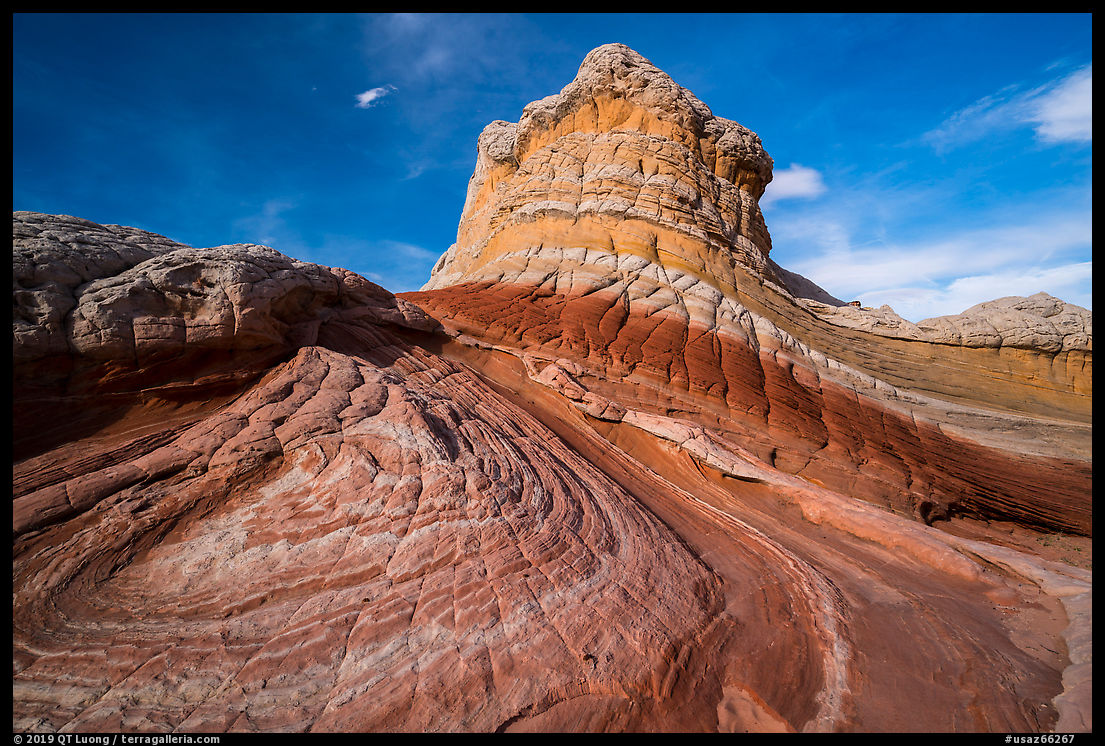 As with Coyote Buttes South, the catch is that to get to the White Pocket you need a high-clearance 4WD. I don't own one. Since I can access maybe 95% of the destinations of interest to me with a Subaru, to minimize my environmental impact, I have refrained from buying a less fuel-efficient vehicle. But the 5% kept intriguing me, and on that trip, to tackle some of those challenging roads, instead of driving from home, I flew to Las Vegas and rented a 4WD. Since the goal was some serious off-roading, I didn't rent a random 4WD, but made sure to reserve a Jeep Wrangler, which is by far the most capable off-the-shelf vehicle you can find, with its high clearance, geometry, a combination of power and lightweight, undercarriage protection, among other features. Specialized car rental companies will provide you a well-equipped one, but at a high cost. Mainstream car rental companies will not guarantee a Wrangler nor any specific car, only a SUV. Fox Rent A Car in Las Vegas is located off the regular car rental terminal and doesn't provide the greatest service (more on that in subsequent posts), but they do have Jeep Wranglers for cheap.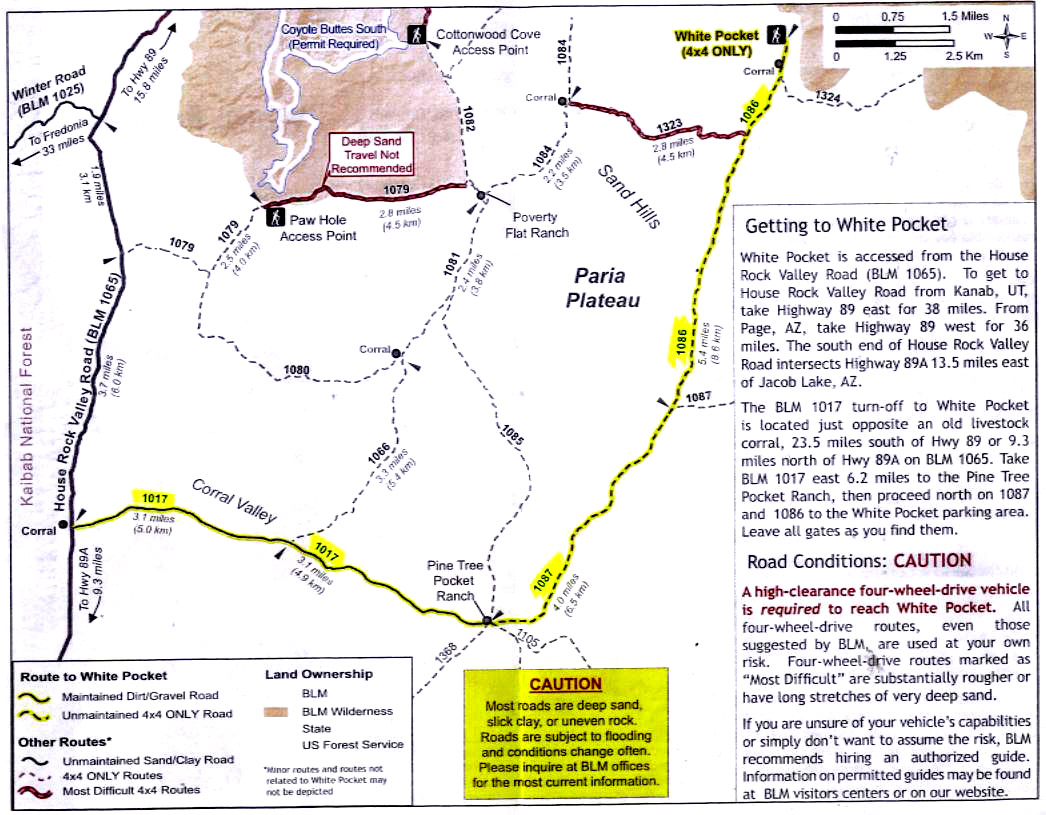 (click to enlarge)
My friend had tried to visit earlier in the year with a Jeep Grand Cherokee but he did not stop at the BLM office to get road advice and ended up having to turn around because of difficult road conditions, compounded by mud. The BLM visitor center in Kanab provided an extremely useful map, which I have reproduced above. By comparison with the direct road he attempted, the longer BLM-recommended road (in yellow on the map) turned out quite easy, and the Wrangler cruised with no difficulties. At the White Pocket trailhead, I noticed that drivers had made it there with a variety of 4WD SUVs. The next day, however, we followed the direct route from White Pocket to Cottonwood Cove that includes a segment marked as "most difficult" on the map, and while we made it without having to deflate tires, the Wrangler struggled quite a bit on the uphill sections of deep sand and would almost certainly have gotten stuck had I lost momentum during some of the turns.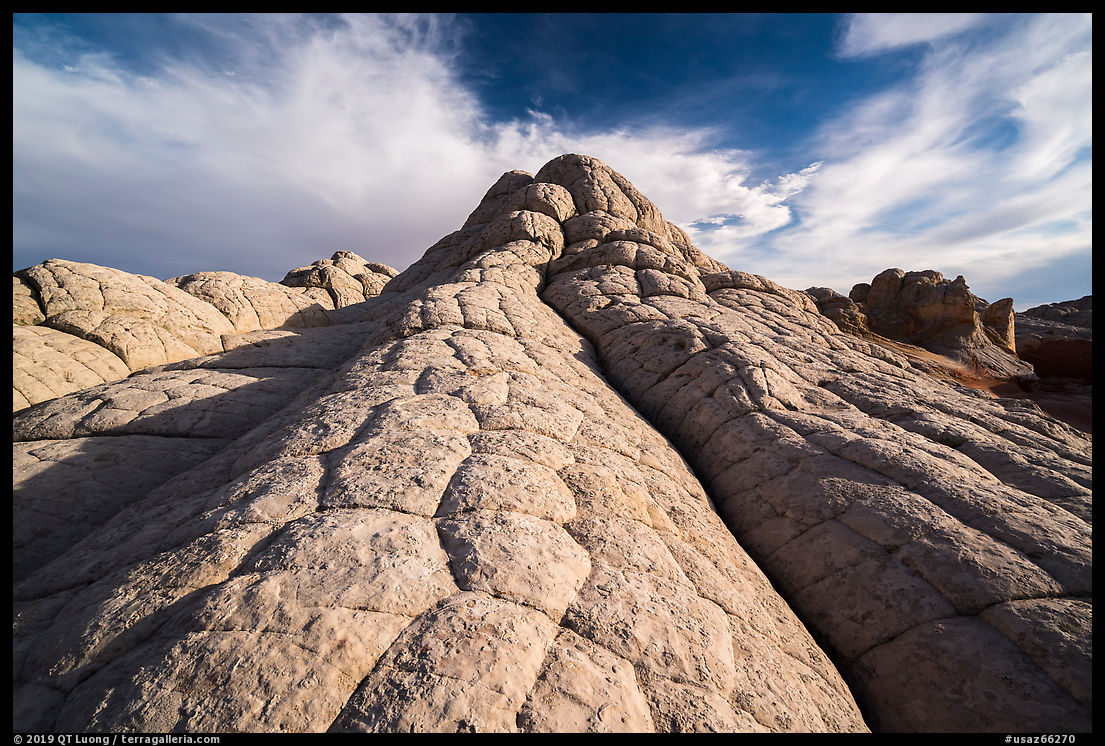 What is the reward for the challenging drive? The White Pocket, a short walk from the trailhead, is only about half a square mile and you can walk across in fifteen minutes, but within that small area, it easily compares square foot for square foot to the most interesting areas in the Southwest, including the Coyote Buttes and its "Waves". It is a landscape photographer's dream.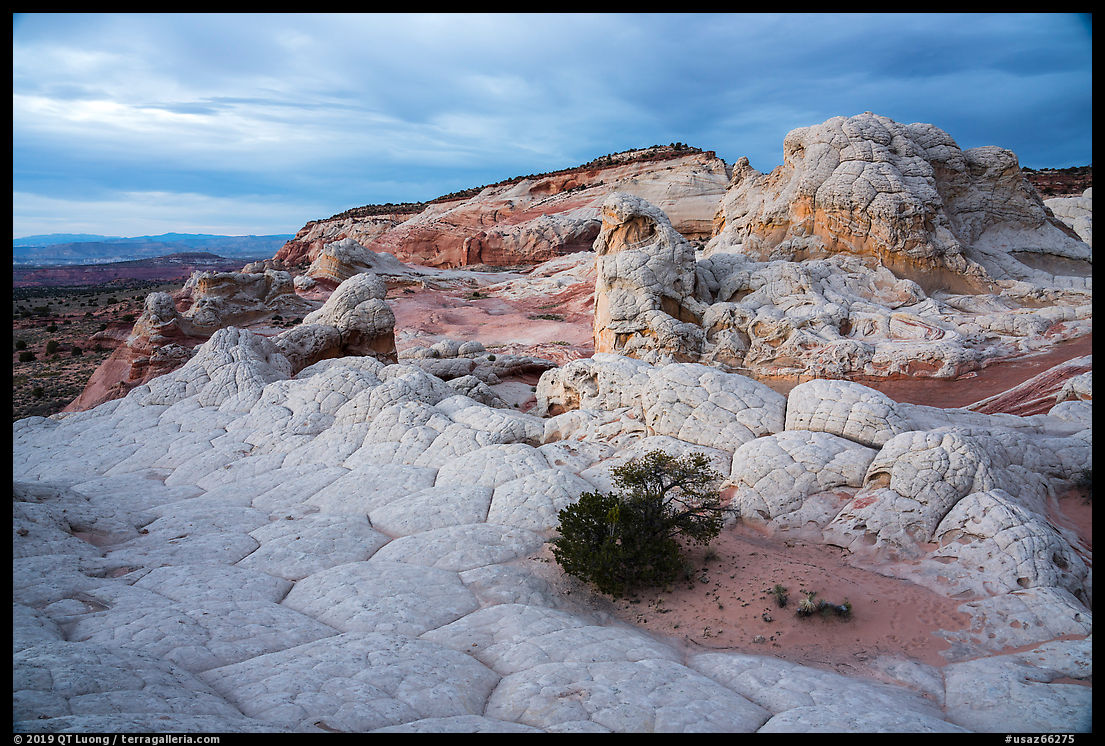 Not only rocks are incredibly twisted, but also the red sandstone is capped by an unusual white layer, after which the entire area was named, creating great contrasts. That layer is also more resistant to foot traffic than the striations and ribs of the Wave, so I was less hesitant to wander freely around. This may also explain why the BLM has so far not restricted the area. However, this may not last, so my advice is to visit it while you still can!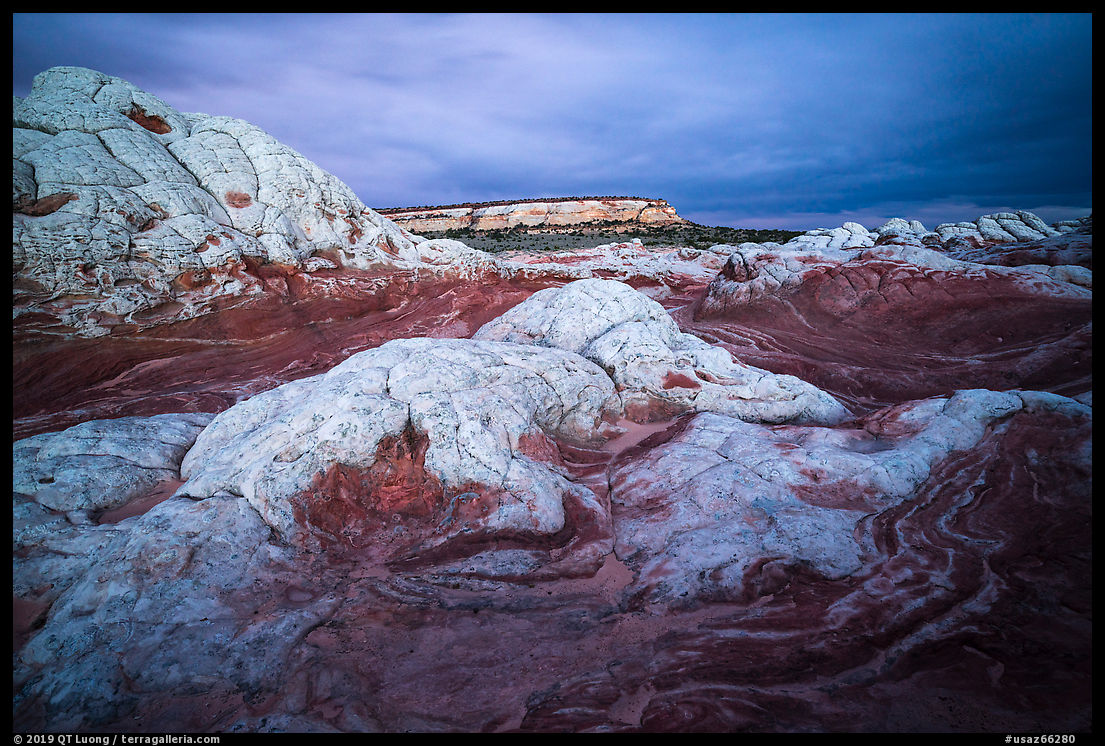 Part 2 of 6: 1 | 2 | 3 | 4 | 5