Photo Spot 21: Bryce Canyon National Park – Sunset Point
No Comments
The densely packed, brightly colored hoodoos in Bryce Amphitheaters are so stunning that missing to make a striking image from any of the overlooks is difficult.
However, if asked about my favorite overlook along the amphitheater, I would easily pick Sunset Point. Despite it's name, Sunset Point is excellent through the day. Unlike other viewpoints, Sunset Point is situated within the amphitheater, rather than on the rim, therefore it offers you excellent views in more than one direction. The hoodoos are not as dense there than at Inspiration point, but still more dense than from other overlooks, and on the other hand, I prefer their placement along ridges here, esp. looking towards the Queen's Garden. Last, Sunset Point is the trailhead to the Najavo Trail which lead you to two of best sights within the amphitheater.
Sunrise offers the most dramatic conditions, with warm and low light striking the hoodoos, but do not underestimate the possibilities offered by shooting backlit later in the day, to take advantage of the reflected light, in late afternoon, or even at dusk, where the even light reveals the subtlety of the colors. Winter multiplies the opportunities of contrasting verticality and ridges, blue shadows and red rock.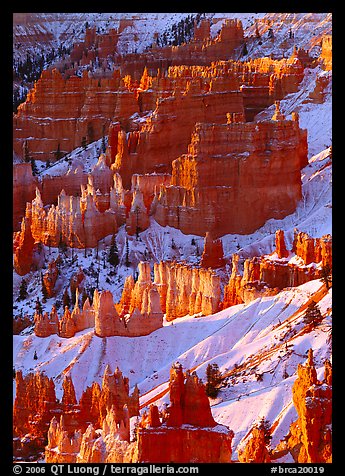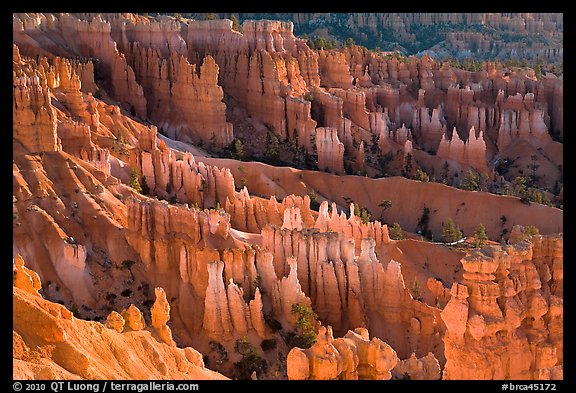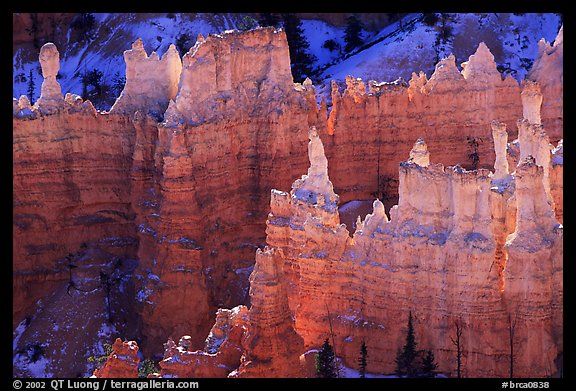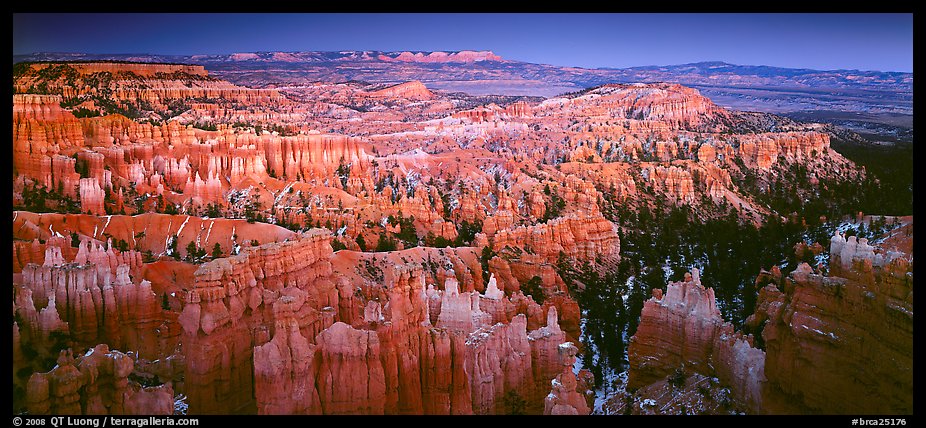 View all images of Bryce Canyon from Sunset Point
View all images of Bryce Canyon National Park