Photo Spot 22: Mesa Verde National Park – Cliff House
No Comments
Mesa Verde National Park includes the best-preserved and most notable Ancient Pueblo cliffs dwellings in the country, which bear witness to the most developed civilization in Ancient America.
Cliff Palace is not only the largest cliff-dwelling in Mesa Verde (and in North America) it is also the one that offers the most varied photographic opportunities.
You can photograph Cliff Palace in the shade (with reflected light) in the morning, but it also receives direct sun in the afternoon. There are great views of Cliff Palace from Mesa Top Loop across the Cliff Canyon (the light if better in the afternoon) and from the top overhang under which it nests. You can include the canyon for context, or focus on the ruins. You can also take a tour for closer views from the approach trail, and from the structure itself.
The only limitation is that the Cliff Palace Loop is closed in winter, during which time no tours are conducted, and you cannot drive to the viewpoint directly above Cliff Palace (although you could hike or ski). Mesa Top Loop does not close.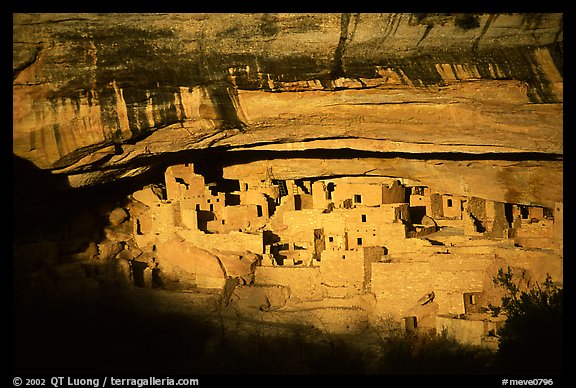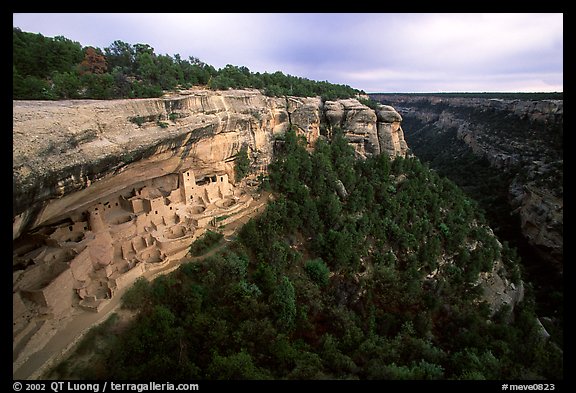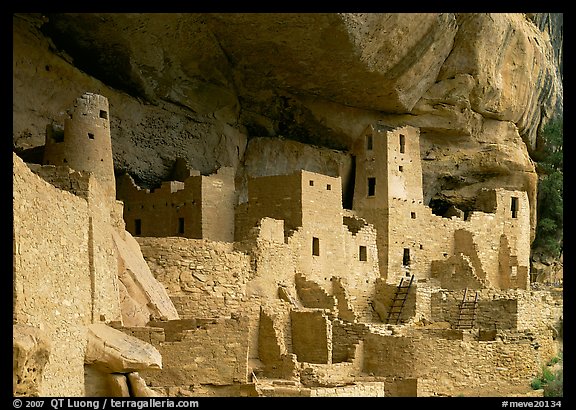 View all images of Cliff Palace
View all images of Mesa Verde National Park