Green Sand Beach, Hawaii – ND filters
8 Comments
For a change from working in the rain in Hawaii Volcanoes NP, I drove to South Point, the southern tip of the island of Hawaii.
The access to Papakolea Beach consisted of a maze of badly rutted vehicle tracks, along the coast, alternatively sandy and rocky. A four wheel drive was definitively necessary. Hiking would have been 6mi round-trip with no shade.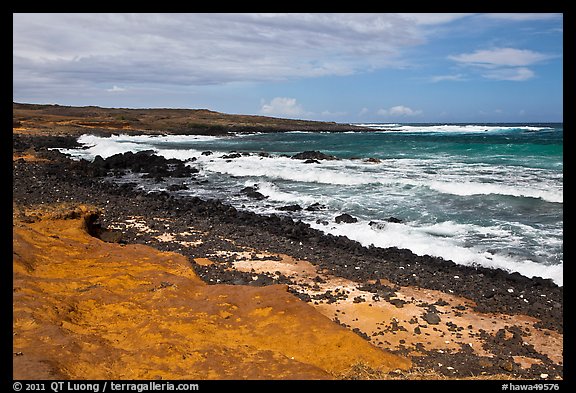 Papakolea Bay is a collapsed cinder cone. Olivine crystals within the cone give the beach its green color. There are only two such beaches in the US (the other is in Guam).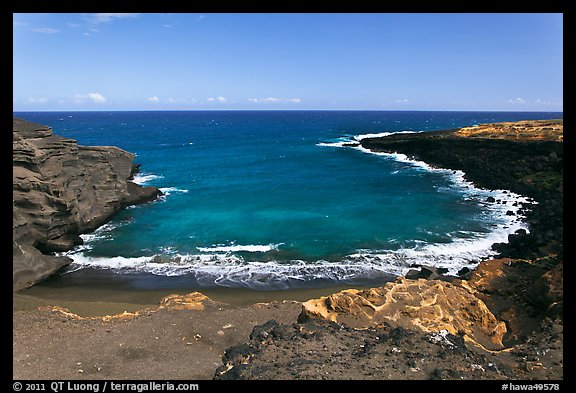 I tried different exposure times. The two images above were shot with just a polarizing filter, resulting in fast exposure times (1/125s and 1/50s respectively).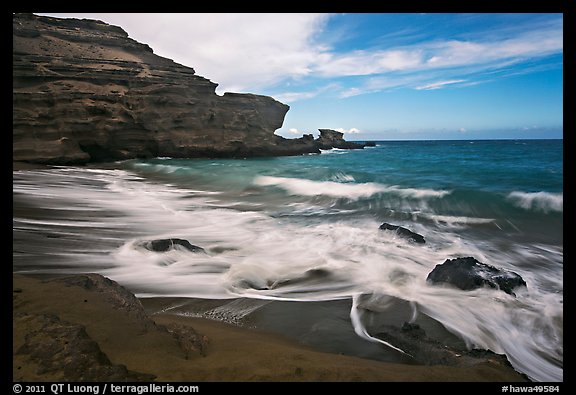 To better capture the surf movement, I added a 1.2 (4 stop) neutral density filter, exposure time 0.5s.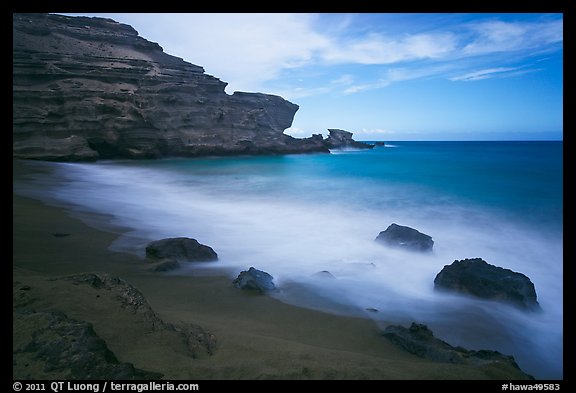 The 10 f-stop "big stopper" neutral density filter from Lee rendered the water as a dreamy blur in an exposure time of 25s.
I then went to the southernmost point in the United States.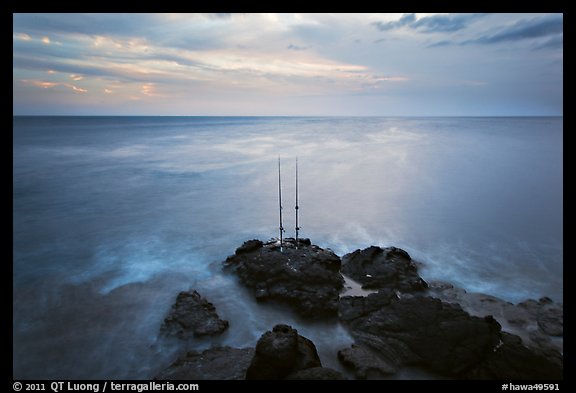 There was not even a marker, only a light and the ruins of an ancient Hawaiian temple.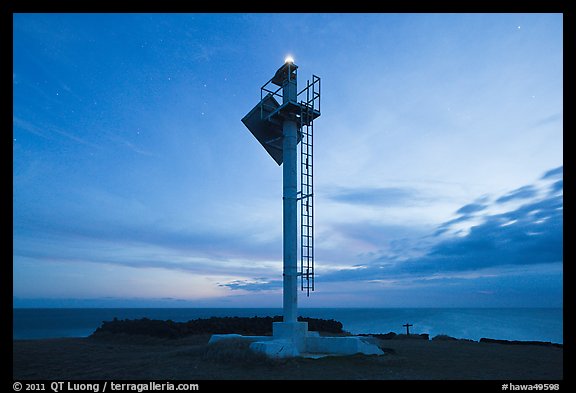 More images of Hawaii South Point.