Drone Tour of the Big Island of Hawaii
3 Comments
While the drone enabled
novel perspectives over Waikiki
, it was even more rewarding to fly the aircraft over the Big Island of Hawaii.
The Big Island is less developed than its neighbors, and full of rugged lava fields and dense tropical forests, so fewer access roads and viewpoints are available on the ground, and an aircraft is not subject to those limitations. Besides the aerial perspective, what makes drone photography so compelling is the ability to change your viewpoint almost instantly. Not only you cannot do that on foot, but even a manned aircraft is much less agile, not to mention that communicating your exact intentions to the pilot isn't always easy.
The Big Island is the largest in Hawaii, the population sparse, and there are only two major airports, resulting in relatively few restrictions outside of the national park. Since coastal areas are quite flat, the higher viewpoint is effective in revealing the way the forces of nature have dramatically shaped the land, and also help put the human presence in the context of the vast landscape. This was my fifth trip to the Big Island of Hawaii, but having the eye in the sky made it possible to see it anew. The images below represent a clockwise tour of the Big Island.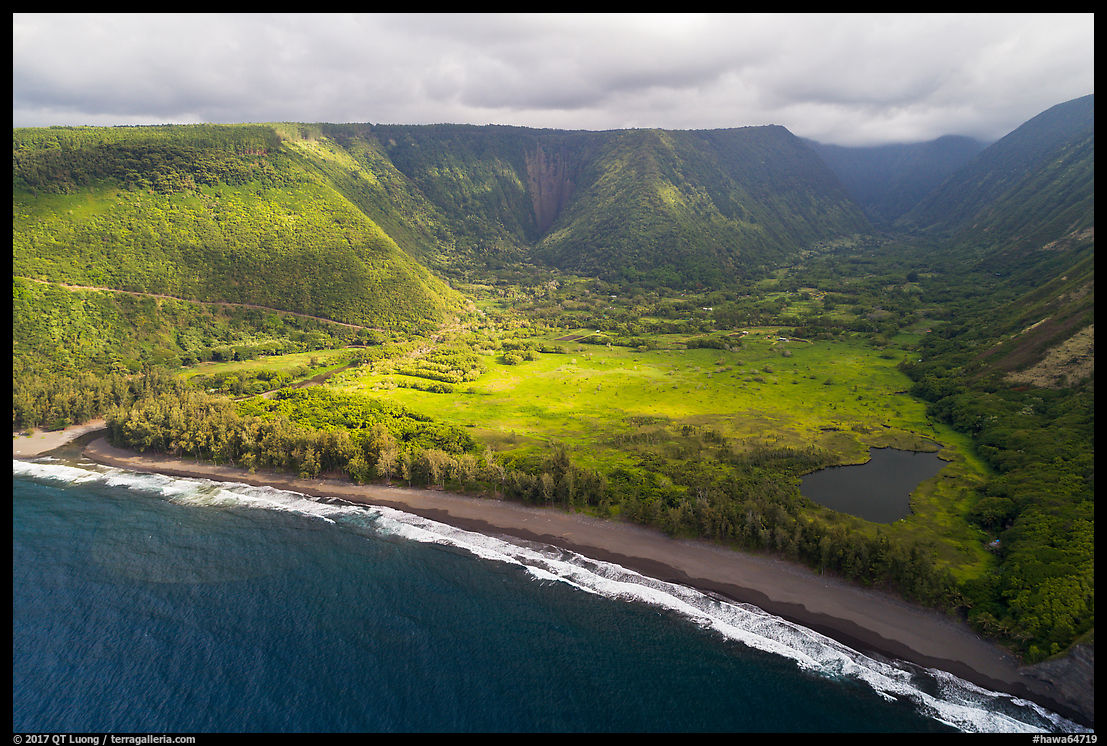 A view from the ocean shows Waipio Valley's flat floor surrounded by 2000 ft cliffs.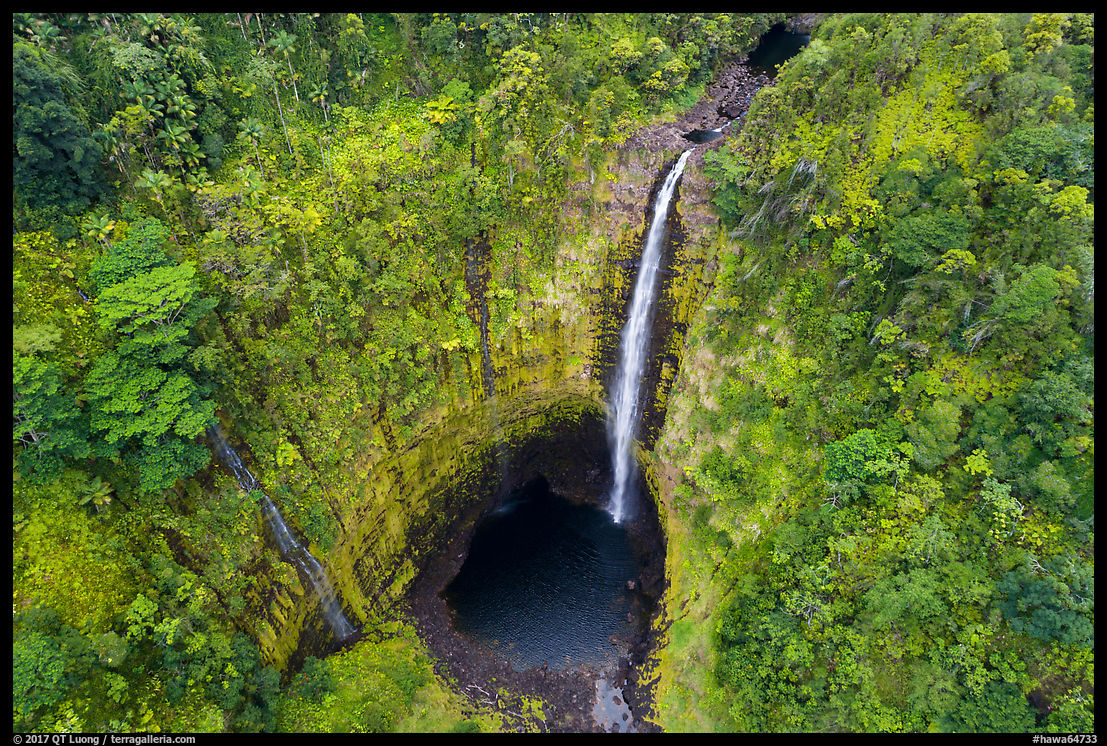 The bowl in which Akaka Falls plunges looks strikingly steep and deep from the air.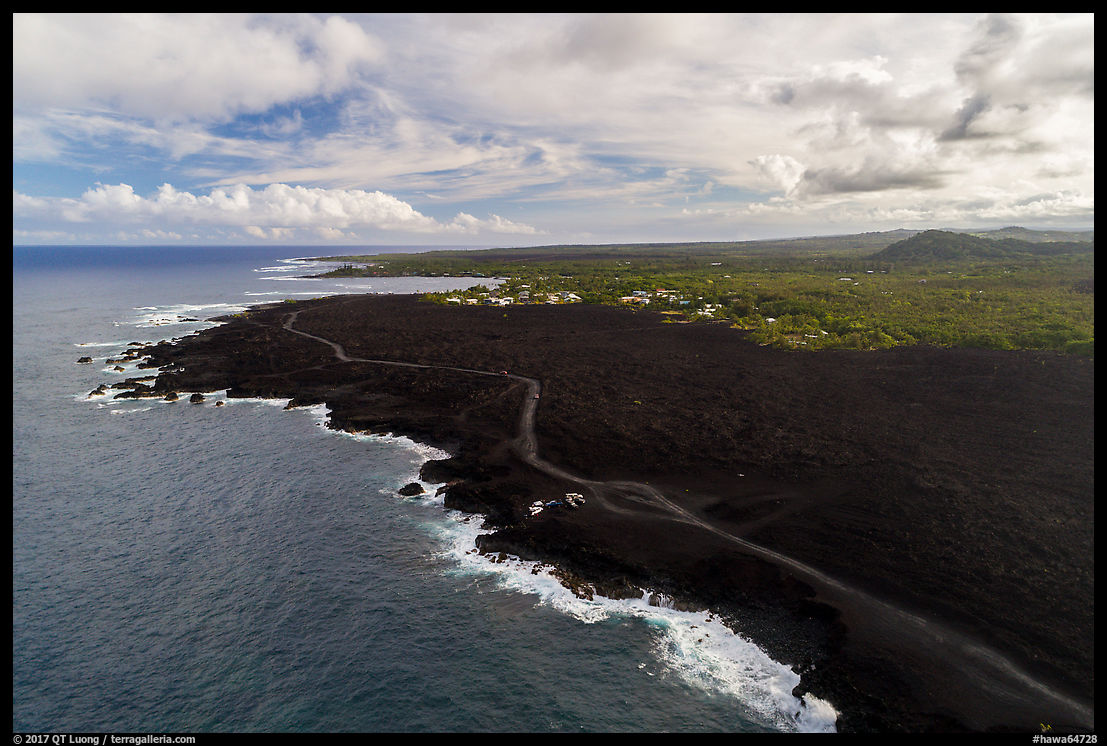 A large lava field borders the tropical forest and a community near Cape Kumukahi.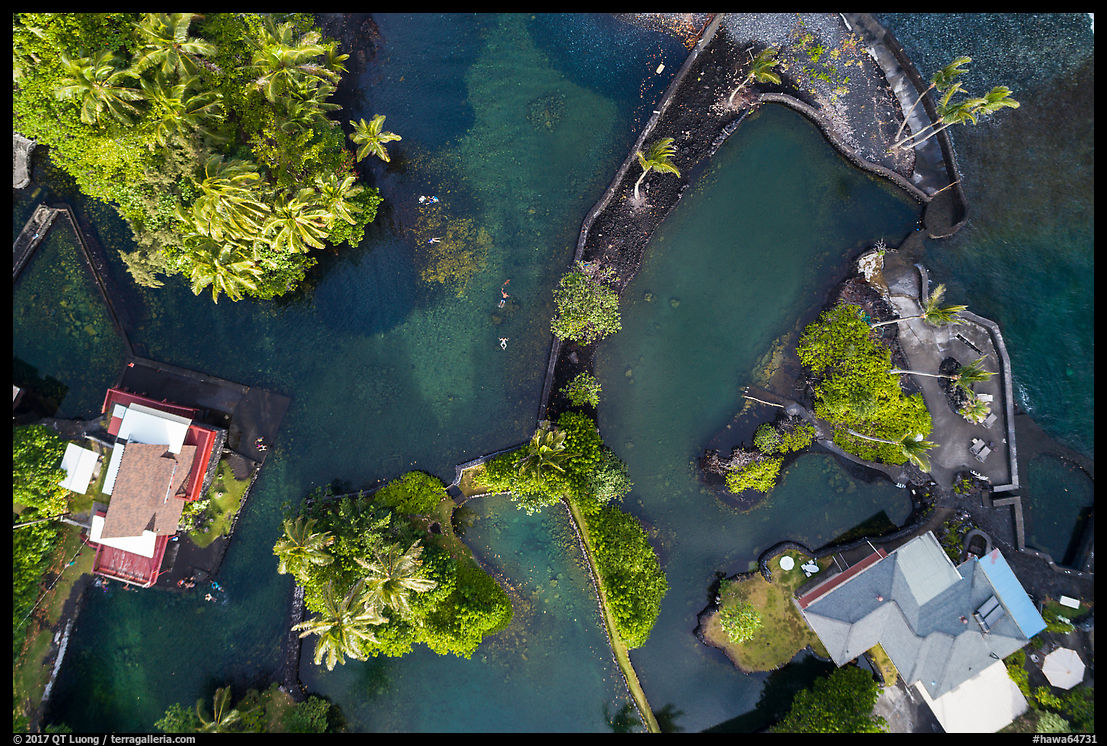 Houses surround the naturally-heated Champagne Ponds.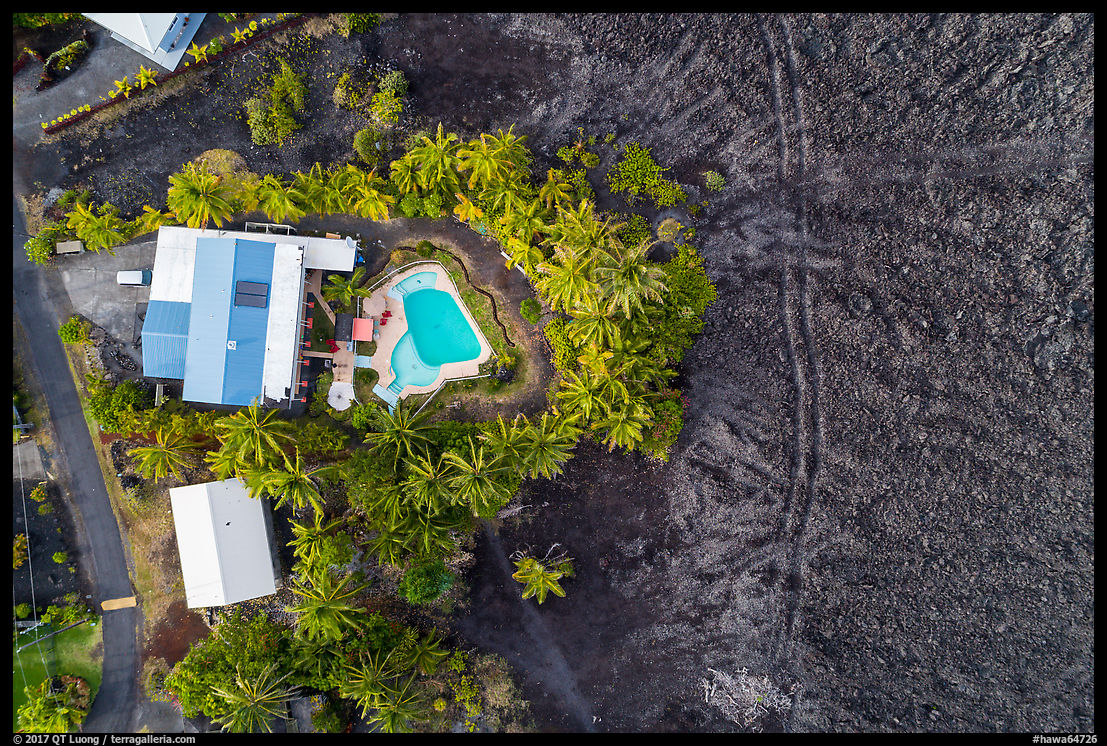 A backyard with swimming pool fringed by palm trees contrasts with the lava landscape.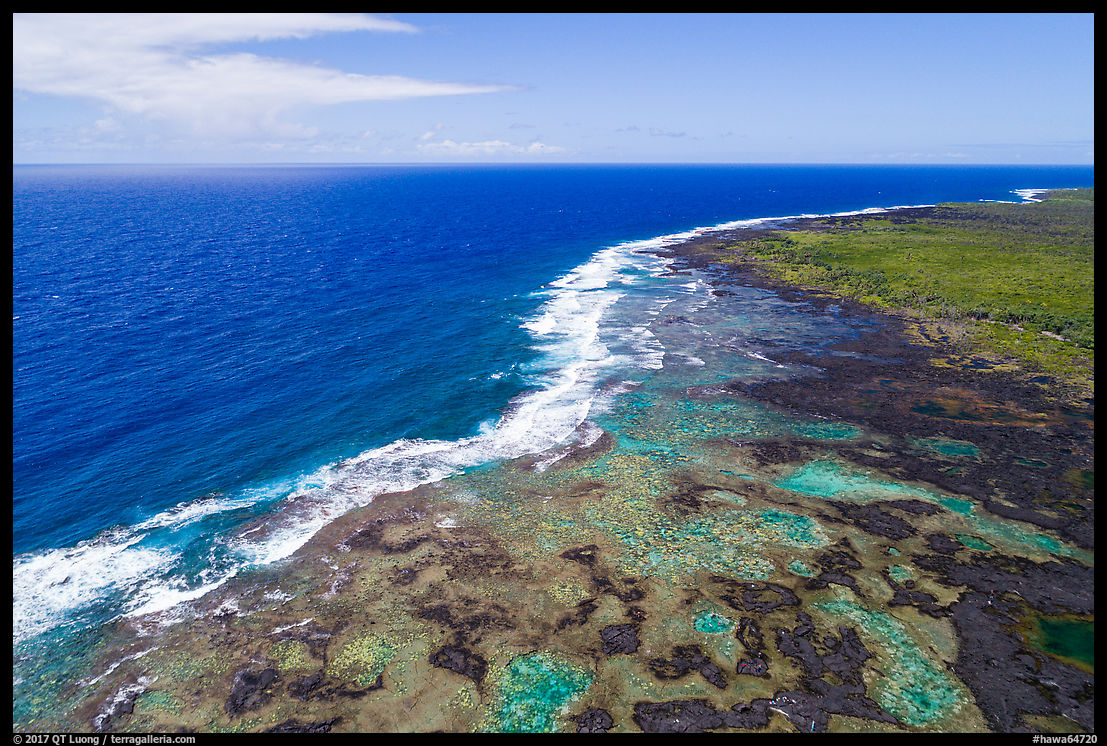 The higher viewpoint reveals the extent of the Kapoho tidepools along the coast.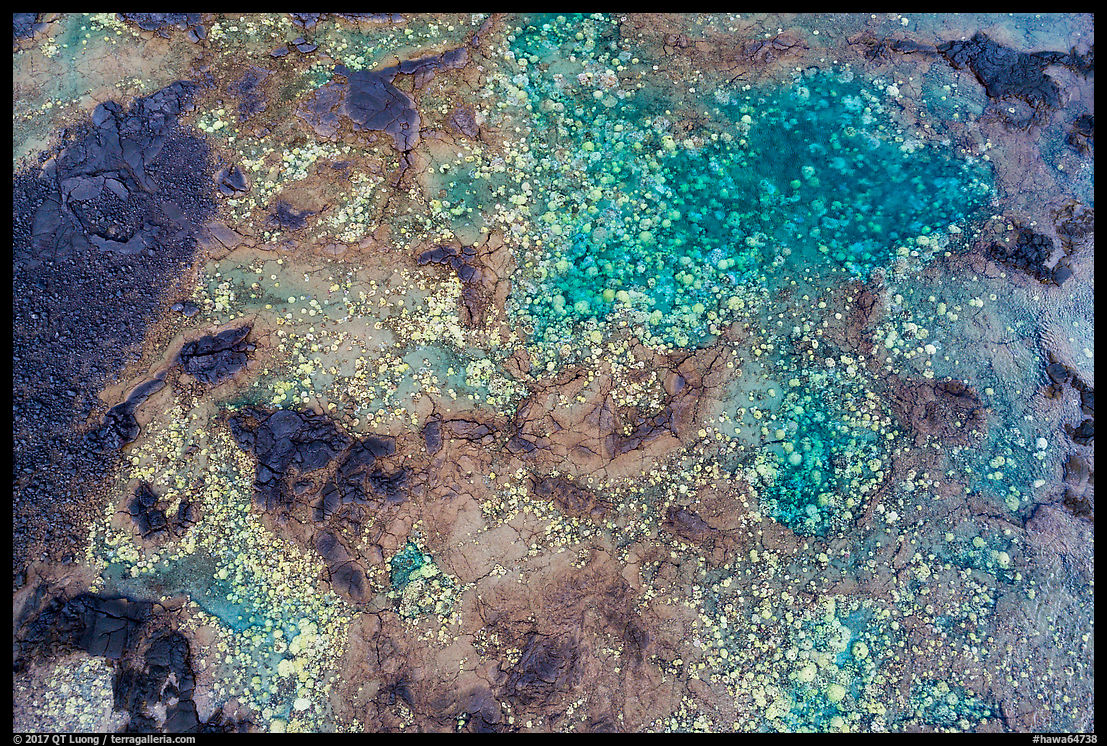 Colorful living coral dot the Kapoho tidepools.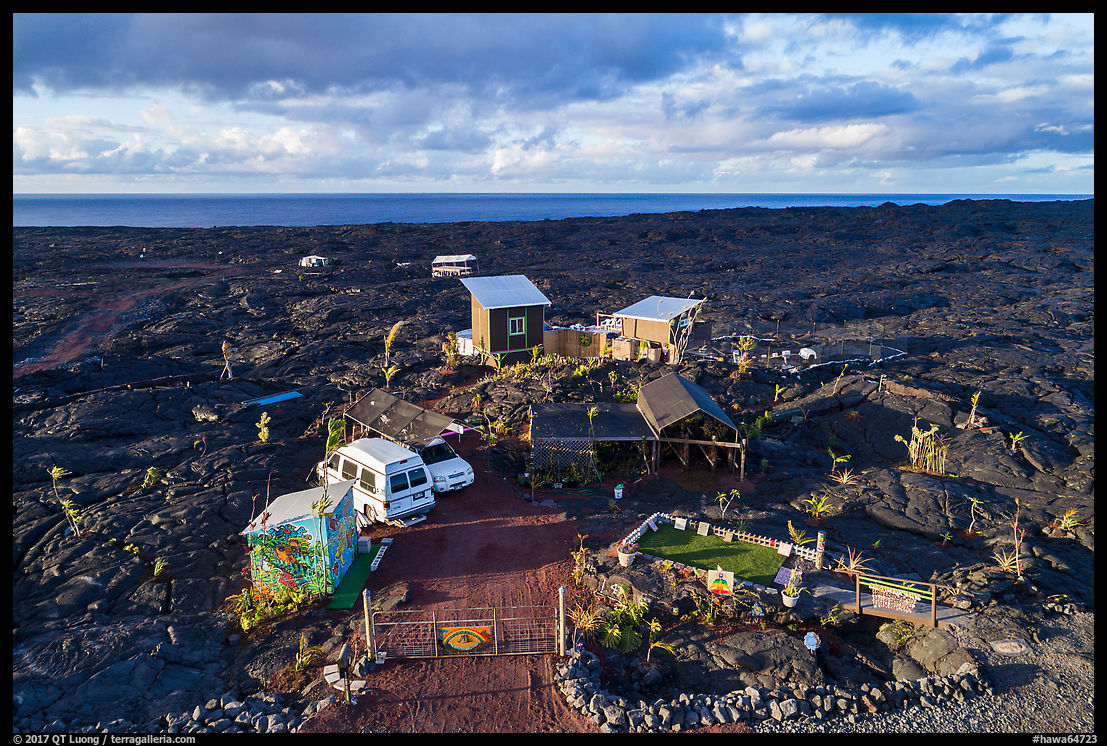 An off-the-grid settlement is lost in a sea of hardened lava near Kalapana.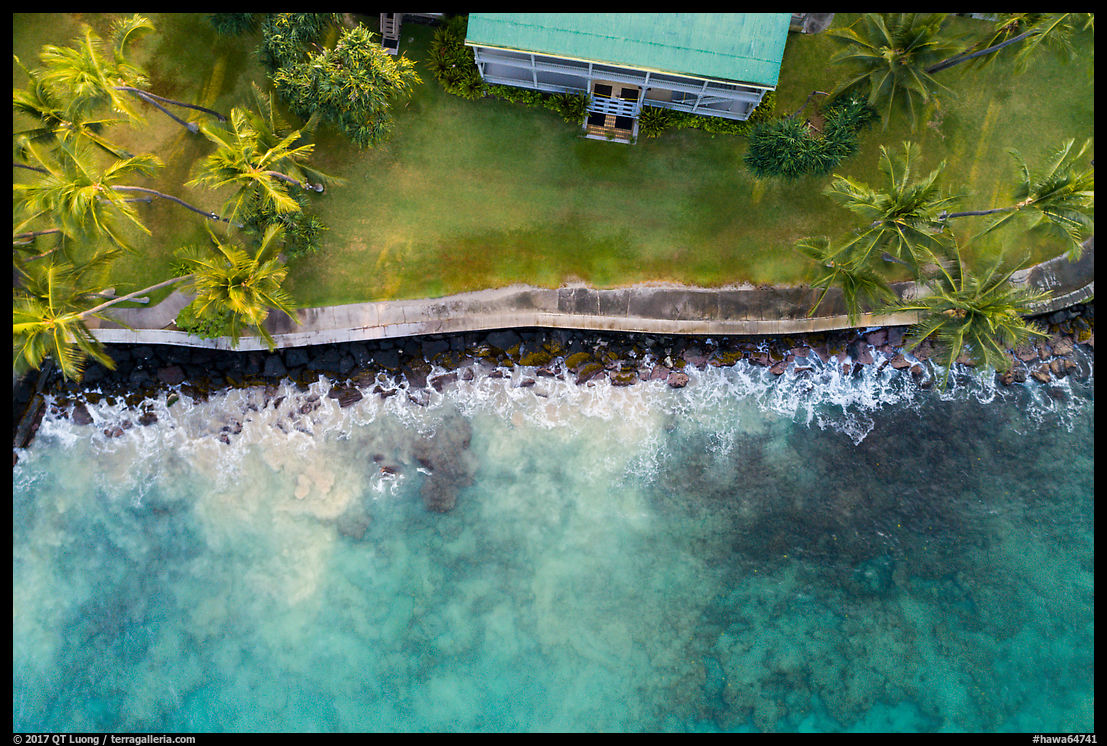 Turquoise waters border the lush grounds of Hulihee Palace, Kailua-Kona.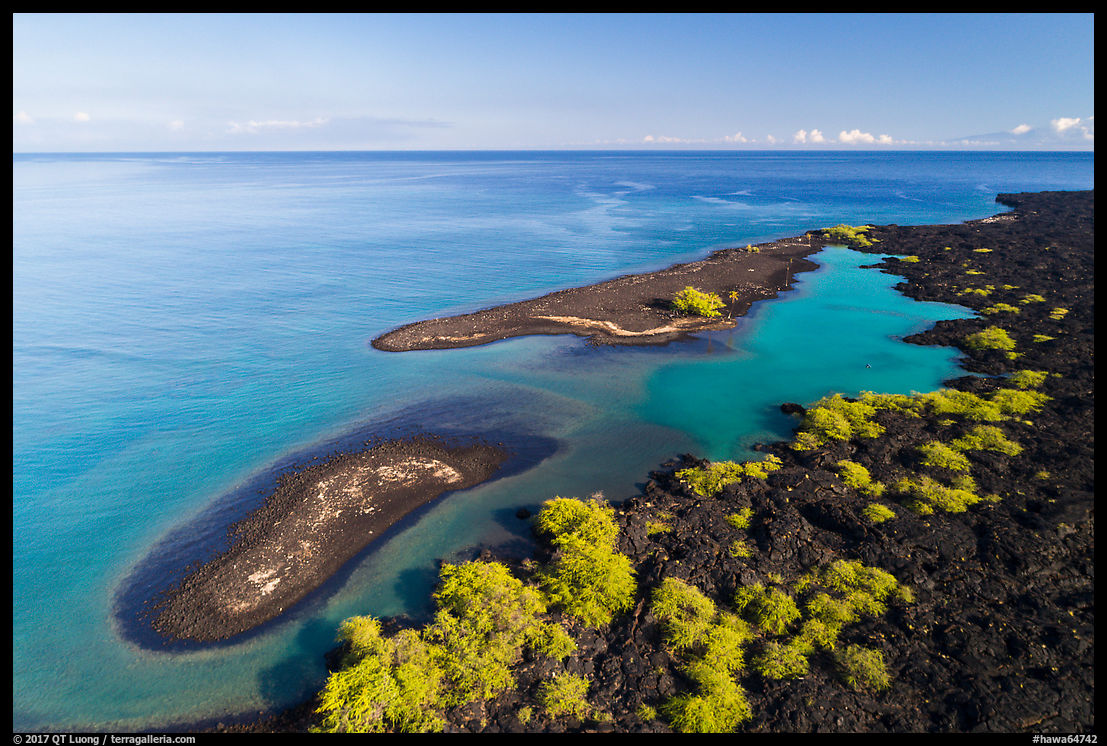 This islets of Kiholo Bay are clearly seen from the air.