Zion National Park's Orderville Canyon: The Narrows Adventurous Sister
No Comments
Most hikers into the famous
Virgin River Narrows
of Zion National Park turn around at the junction with Orderville Canyon, sometimes after taking a quick peak inside. Zion National Park's most accessible canyon after the Narrows, Orderville is spectacular and distinctive, making it a worthwhile destination in itself for the adventurous hiker.
Exploring the entirety of Orderville canyon is a 11-mile (one-way) hike that offers a striking change of environment as the canyon gets deeper and darker as you progress. If you have only one car, a Springdale outfitter can shuttle you. From Zion National Park's east entrance, turn north on North Fork Road after 1.7 miles, then continue for 11.5 miles to the trailhead. A 4WD shaves 2 additional miles. You start on a verdant plateau, and walk on a dirt road and a trail, before descending into the canyon via a steep landslide (mile 3). For the next 2 miles, you hike a dry and open canyon where wide washes alternate with narrows and tall walls.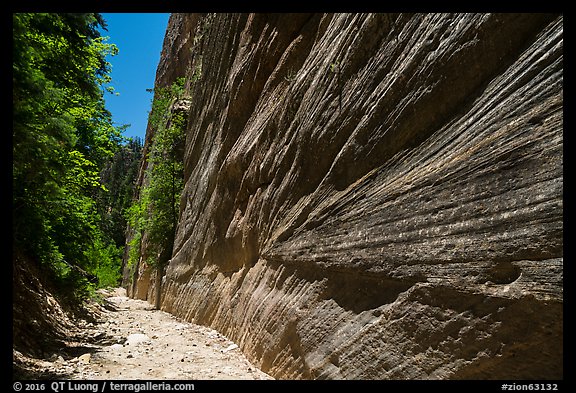 At Zion National Park's boundary (mile 5), the canyon becomes more narrow, and you encounter the first major obstacle, a boulder that creates a 15 feet drop, which can be rappelled or downclimbed. With just two tall obstacles and several smaller ones, Orderville Canyon is the easiest of the technical canyons, or one of the most difficult of the hikes.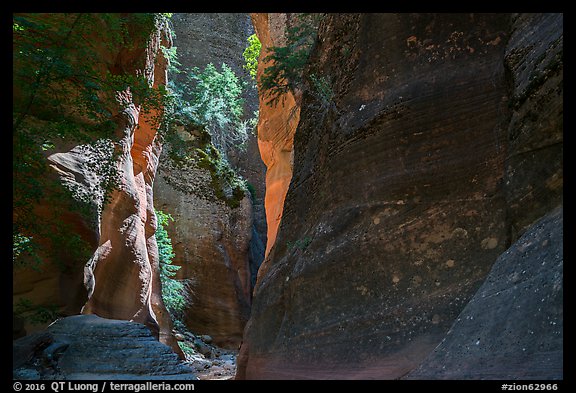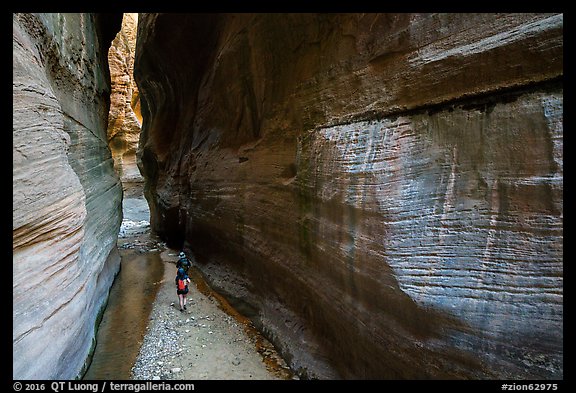 The canyon, which so far has been dry, becomes more wet as you progress. Starting at Bulloch Gulch (mile 6.7 approximately) a stream flows permanently on the canyon's floor, adding much character, diversity, and lushness to the place.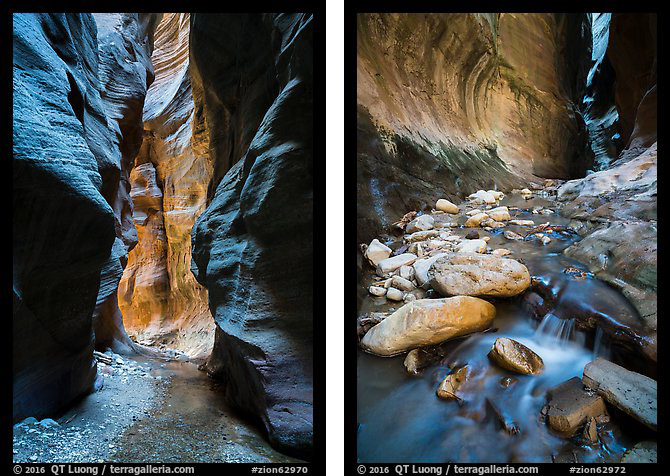 The second major obstacle (mile 7.3 approximately) is a boulder that creates a 10 feet drop, with a second boulder suspended above it called the "Guillotine", on which a small tree grows.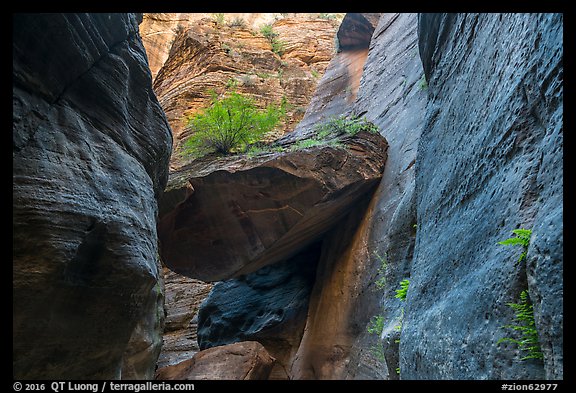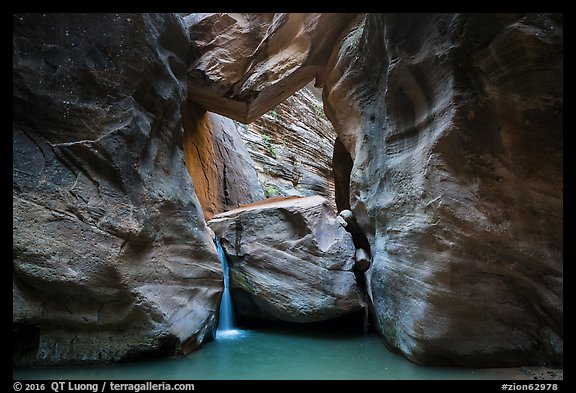 The last part of Orderville has the most character. It is as tall as the Virgin River Narrows, more narrow, steeper. The watercourse is also much more narrow than the Virgin River, and adorned with cascades and short waterfalls. To me, those waterfalls are what distinguishes Orderville from other canyons. The fun progression consists of sliding, down climbing, scrambling, wading, and occasionally swimming. It is all pleasantly refreshing on a warm summer day, but in colder seasons, a wetsuit is required. For photography, protecting your camera with a dry bag is almost a necessity, and a tripod will allow you to smooth the water in long exposures.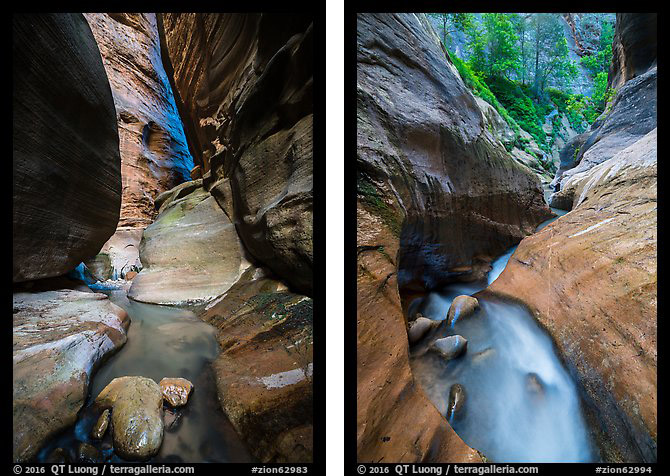 The last obstacle (mile 8 approximately) is six-foot tall Veiled Falls – best descended on the south side using moki steps carved in the rock, as jumps have resulted in many twisted ankles. This is the official turn-around point for hikers coming up the canyon from the Virgin River Narrows, as trips upstream of that point require a canyoneering permit.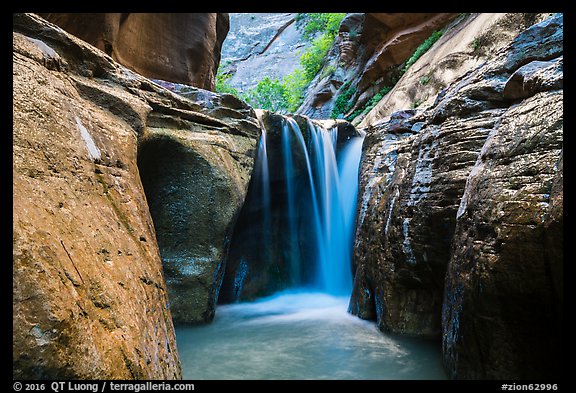 Orderville Canyon joins the Narrows at mile 8.5. The Riverside Walk trail is at mile 10, and the end of the road at mile 11. Given that the most interesting section of Orderville Canyon is by far the last mile and half, for a plan with easy logistics, you could explore that section from the bottom, as the obstacles are easily climbed. For something different, you could even travel the whole canyon up one way, resulting in an elevation gain of about 2,000 feet.