Vietnam Photo Tour Diary 5
No Comments
DAY 10: Before breakfast, a few early rising photographers took a walk around Hoang Kiem Lake, the heart of Hanoi, just five minutes from our hotel, to see early rising residents exercising on the shores of peaceful lake in front of Turtle Tower.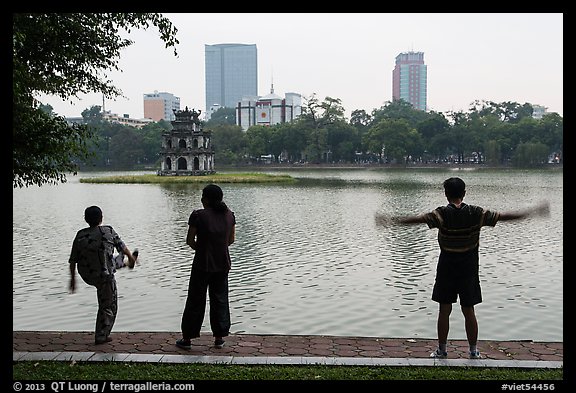 Our highway stop on the way to Halong Bay included a embroidery and stone carving workshop.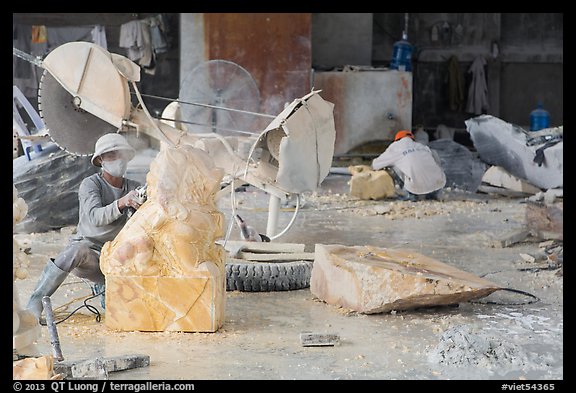 Upon arrival at Bai Chay, we boarded our own Indochina Sails boat (identical to the one below). I was surprised to see it didn't have a natural wood color.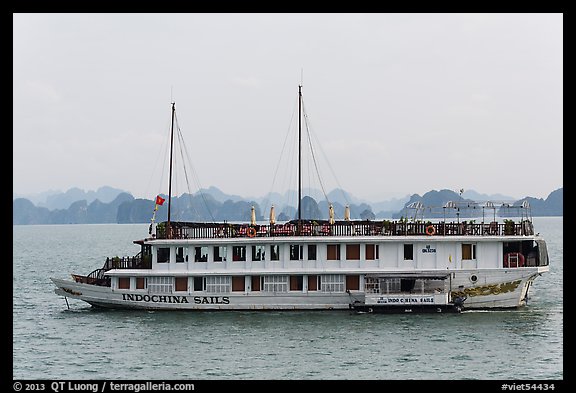 New regulations had just been passed six months ago, compelling all tour boats to be painted white in order to give Halong Bay a distinctive look.
After lunch, our first stop was at Luon Cave tunnel that we could explore either on a sea kayak, or on a row boat, which turned out to be the choice of most participants.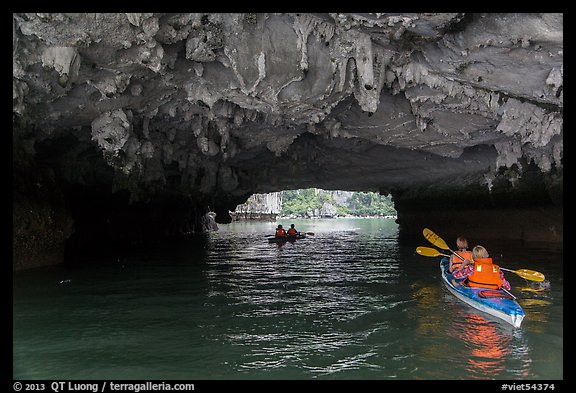 We then climbed steep stairs on Titov Island to reach a high vantage point with great views.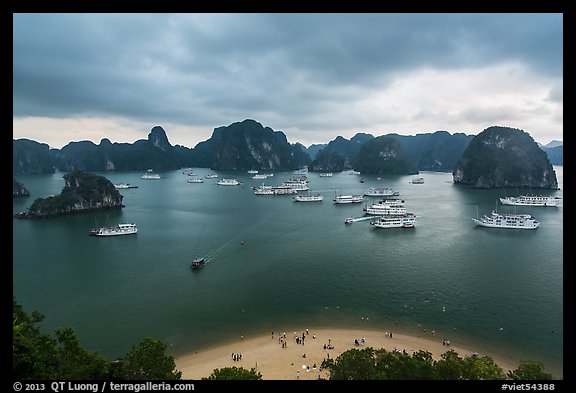 From there, we saw some of the more than 3000 limestone islets rising from emerald waters which make Halong Bay the best known natural wonder of Vietnam.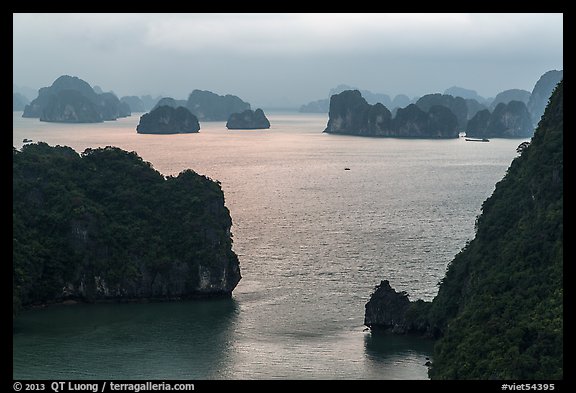 The evening was rainy so unfortunately there was no color at sunset, but the lights of the boats began to shine at dusk, making our overnight stay worthwhile.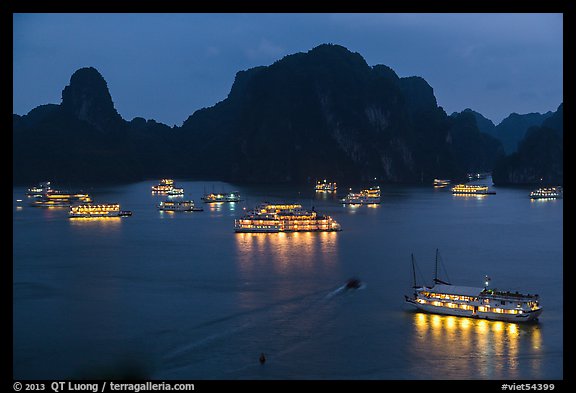 DAY 11: We started with an early morning Tai Chi session on the deck.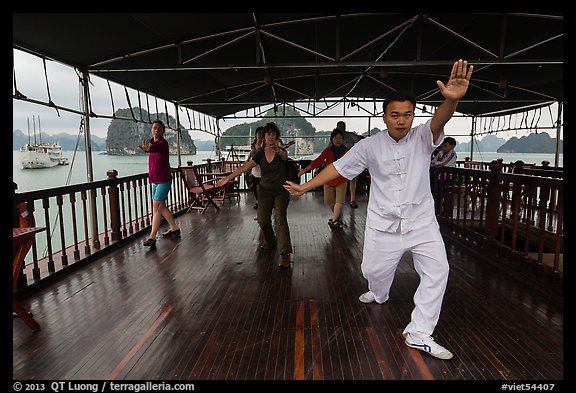 We checked out the Vung Vieng fishing village comprised of floating homes where some residents used their feet for paddling.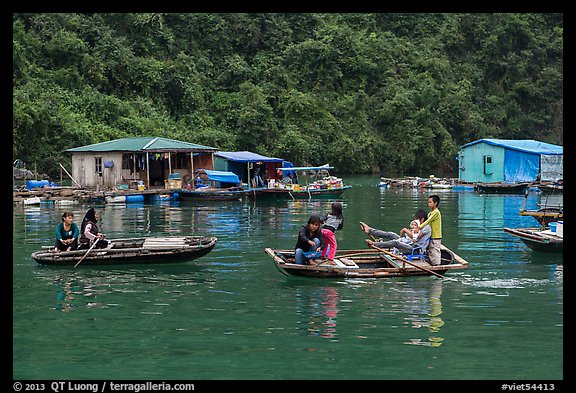 The islands feature endless numbers of beaches, grottoes, and caves. For our last stop, we walked through the huge chambers of Sung Sot Cave.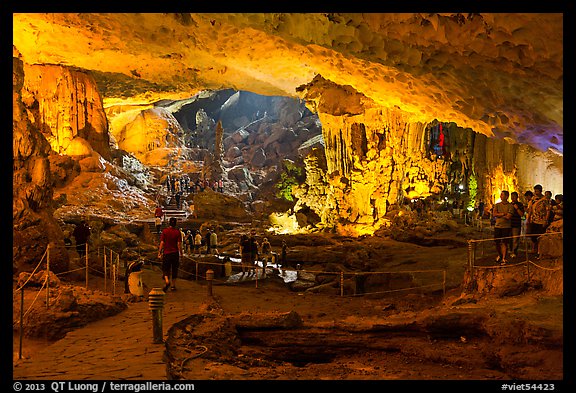 On our way back to Hanoi, we made the same highway stop, which was excellent for souvenir shopping with good choices at reasonable prices.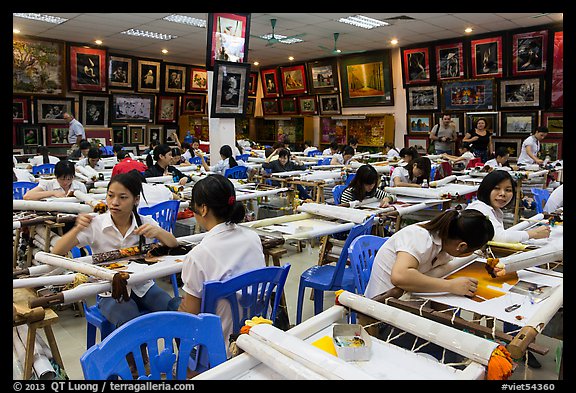 We visited the village of Bat Trang, which is well known throughout Vietnam for beautiful ceramics which have been made there for seven centuries.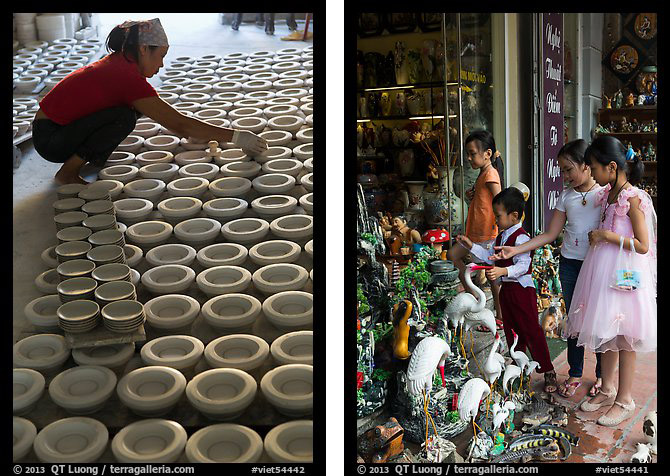 DAY 12: On the final day of the tour, we were scheduled to have another walk in Hanoi, but since the participants who didn't leave in the morning had an evening flight, and therefore a full day, we decided to visit Ninh Binh instead.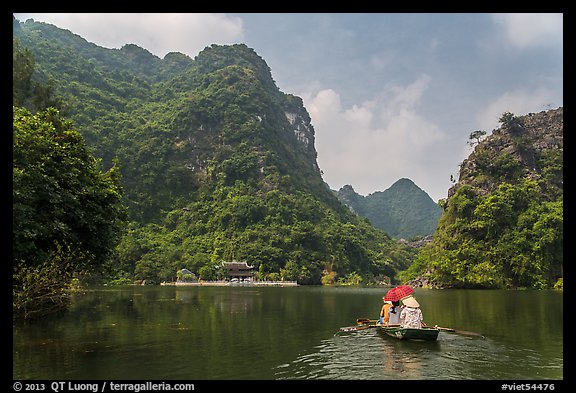 Ninh Binh is often referred to as the "Inland Halong Bay". We took a beautiful trip on the Sao Khe River in Trang An amidst karstic mountains, gliding into a number of caves, some so narrow that we had to crouch into the rowboat in order not to bump our heads with stalactites.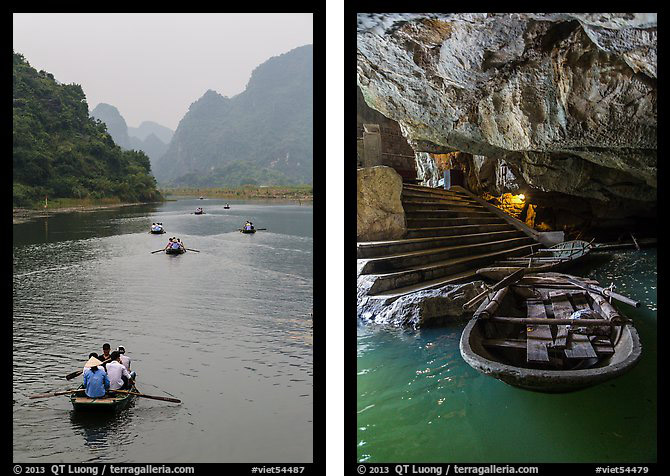 After lunch, we visited Hoa Lu, the first capital of independent Vietnam (968-1009).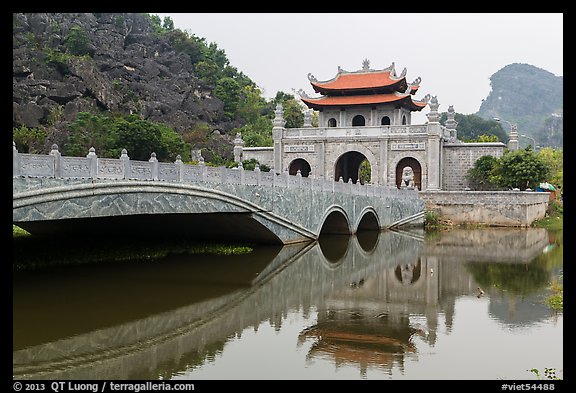 We celebrated the end of a great photo tour with a drink on the rooftop Summit Lounge Bar at the Sofitel Plaza while enjoying panoramic views of West Lake and the Hanoi skyline.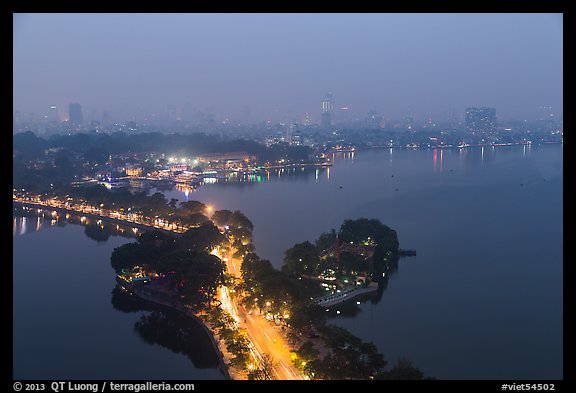 Part 5 of 5: 1 | 2 | 3 | 4 | 5