Vietnam Photo Tour Diary 4
2 Comments
DAY 8: Since we skipped visits last afternoon, this morning we were heading to the Hue Citadel, rain or shine, to start a busy day. As it rained, our first stop was
under
the Ngo Mon Gate – looking respectively at the Flag Pole (Vietnam's tallest) and the Palace of Supreme Harmony.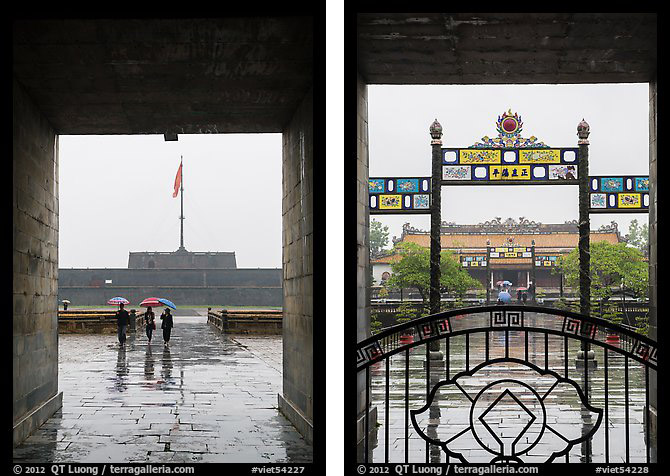 The soft light helped reveal textures and colors which would have been hidden in a sunny day as we visited the Forbidden City, the former home of the Royal family before 1945.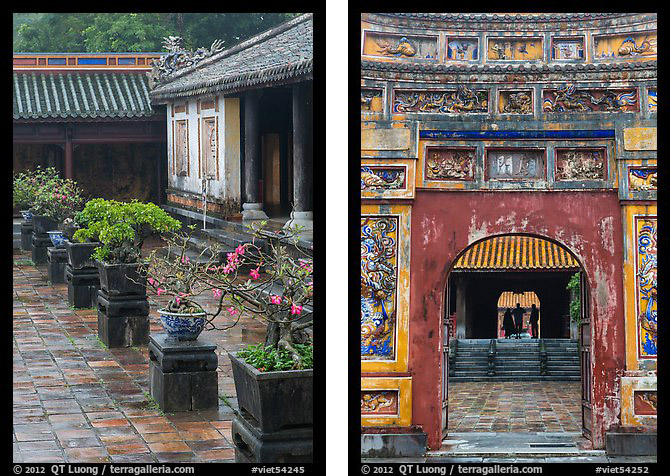 Our next stop was at the Thien Mu Pagoda, Hue's oldest. Its landmark pagoda tower didn't look great against a grey sky, but our guide Cong talked a few monks into staying into position for us.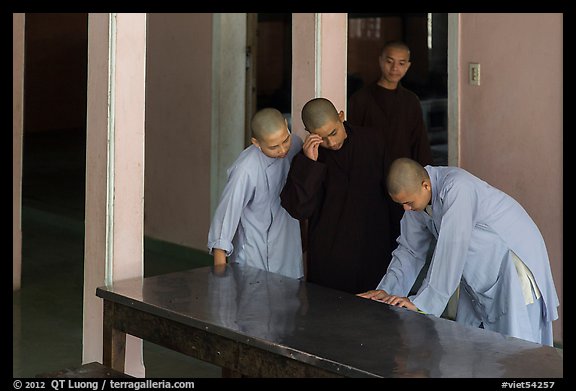 From the pagoda, we embarked on a Dragon Boat for a brief cruise down the Perfume River, at the end of which our bus picked us up.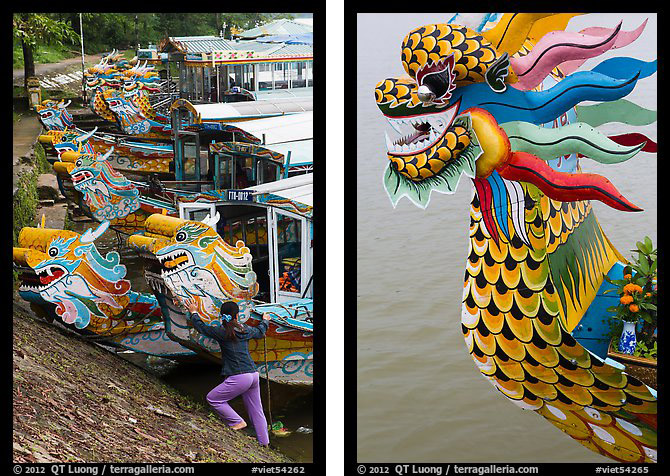 Our first afternoon destination was the mausoleum of Emperor Tu Duc. We photographed around the peaceful Luu Khiem Lake, where the Emperor spent his time.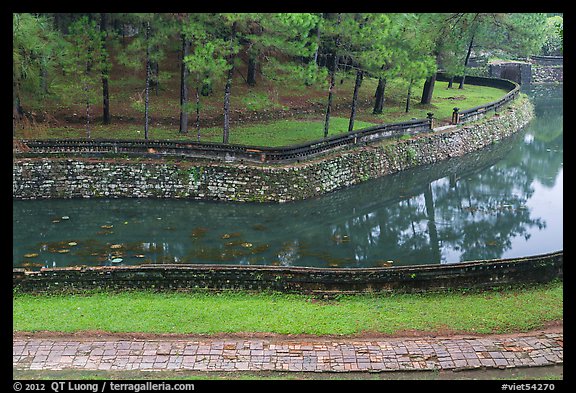 We then proceeded to the shrine itself, consisting of the steele pavilion and the tomb.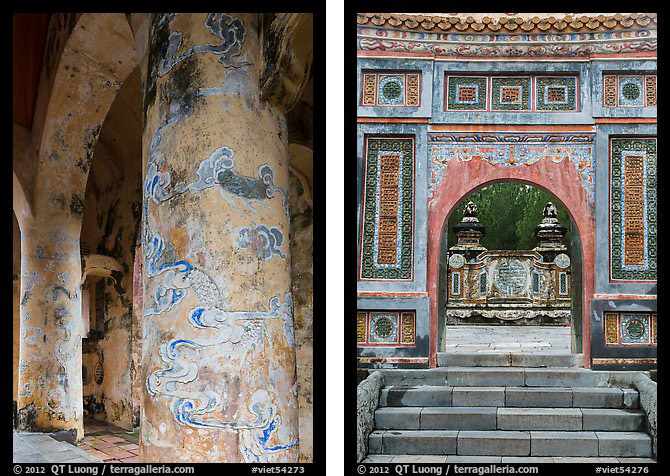 On the way to the next destination, we stopped at a roadside workshop where they make incense sticks and conical hats.
Shortly before arriving in Thanh Toan village, we spotted this duck herder in the distance, amongst authentic countryside of flooded rice fields.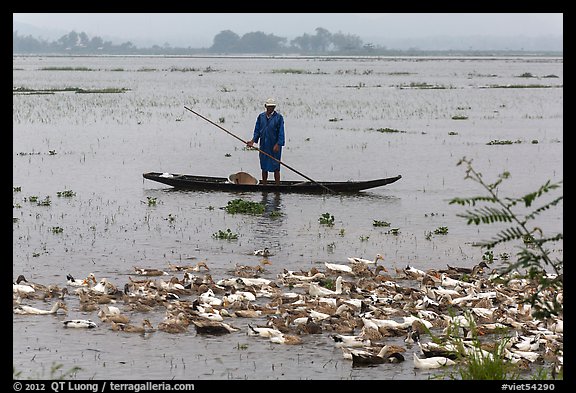 The Thanh Toan village is known for its covered bridge, only one of three such bridges in Vietnam.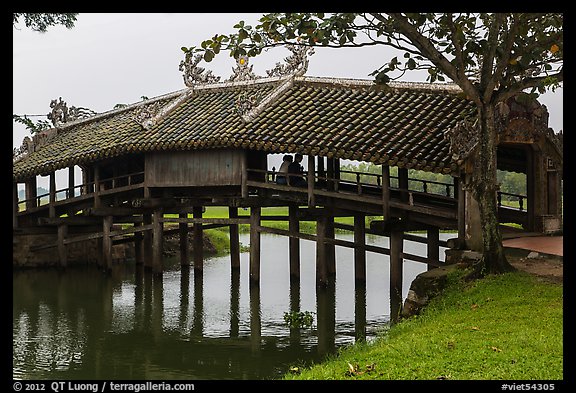 The highlight, however, was simply strolling along the canal in the village, and observing the daily life of its friendly inhabitants.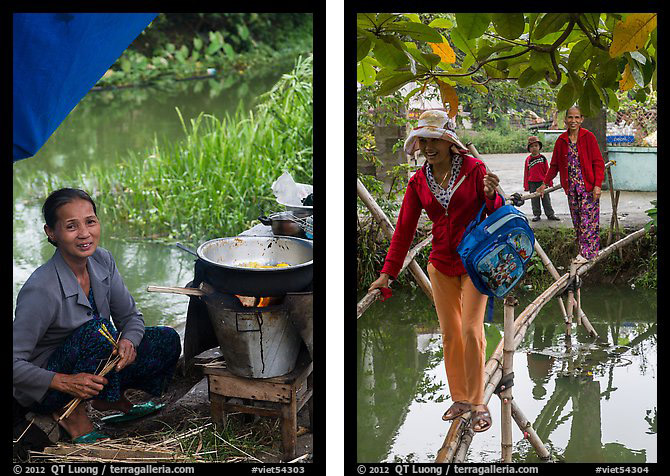 DAY 9: This morning, we flew to Hanoi. Our first stop in the capital was the Temple of Literature, a famous millenium-old temple of Confucius which hosts Vietnam's first university.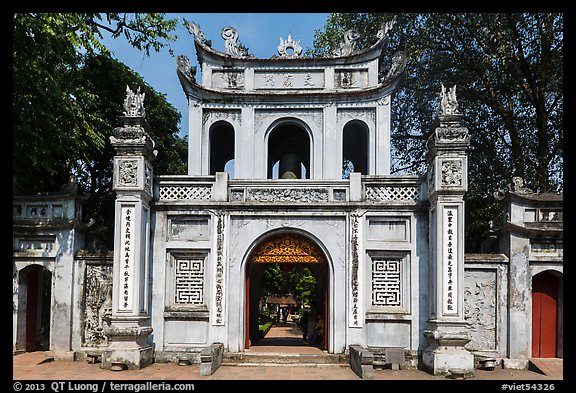 As the place is very popular with the Vietnamese, the grounds are enlivened by visitors (who were happy to pose for our photos) and musicians.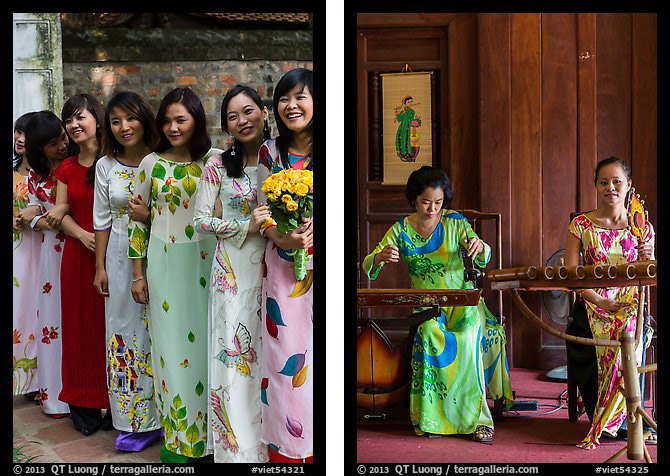 In the afternoon, I led a photo walk in the Old Quarter, where each street is specialized in a particular trade. Despite the bustling activity, I did not lose anyone – unlike our local guide who took out the non-photographers participants.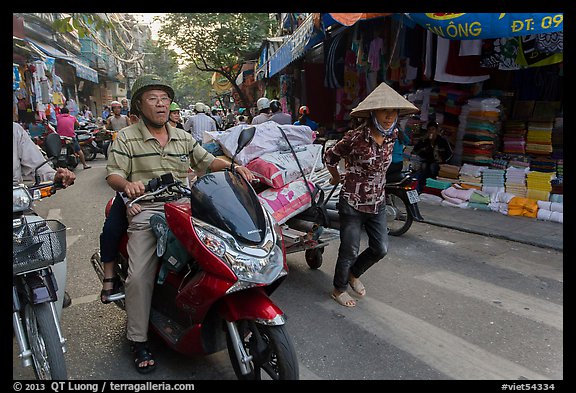 In the evening, we attended the Water Puppet Show at the Thang Long Theater.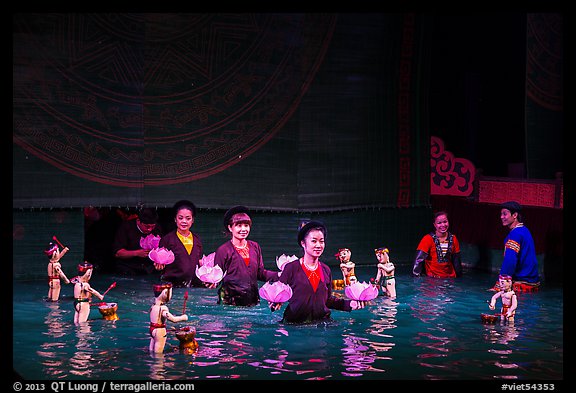 By special arrangement, before and after the performance, we were able to visit the backstage to take a close look at the interesting apparatus and greet the artists.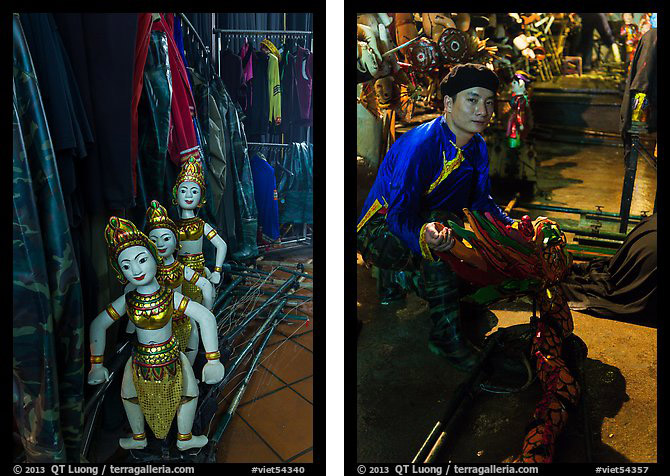 Part 4 of 5: 1 | 2 | 3 | 4 | 5