Vietnam Photo Tour Diary 2
No Comments
DAY 4: The previous evening, we saw some Saigon landmarks. In the early morning, we saw a more authentic Saigon by walking in narrow streets, checking out the so-called old Saigon market (a street market), and then the Ben Thanh market before proceeding to the airport.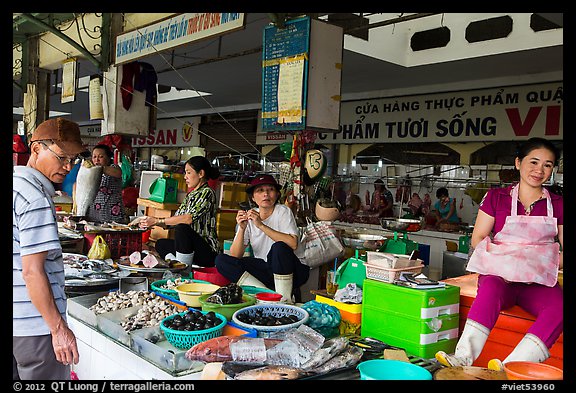 After landing in Da Nang, the pace changed. We climbed steep stairs on Thuy Son, the largest of the five "Marble Mountains" which consist of five marble hills, each said to represent one of the five elements of the universe. Many sanctuaries dot the hill. We first paid our respects at the Linh Ung pagoda.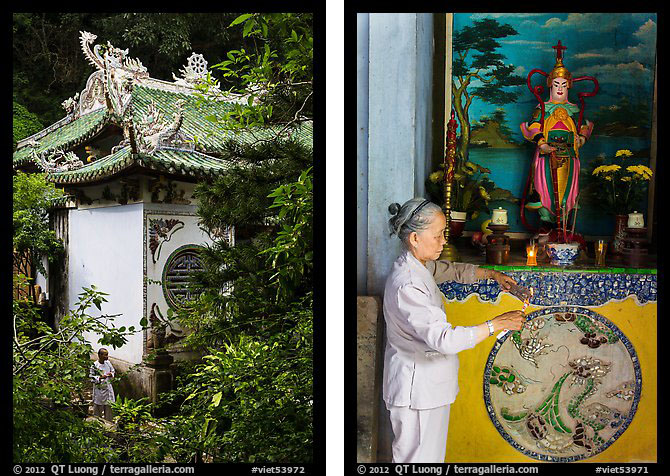 After exploring two smaller grottos, we made our way through lush vegetation towards the main cave.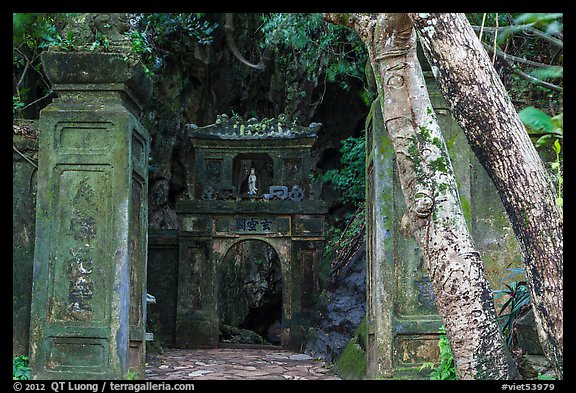 The highlight of the Marble Mountains is the huge Huyen Khong cave, one of the most beautiful Buddhist caves in all of Asia.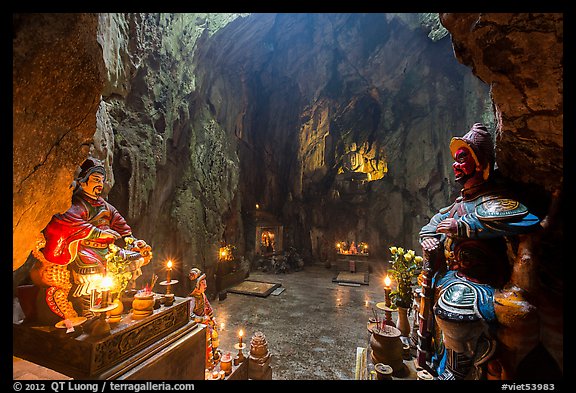 We drove to the ancient town of Hoi An, and had a bit of free time to explore the streets before dinner.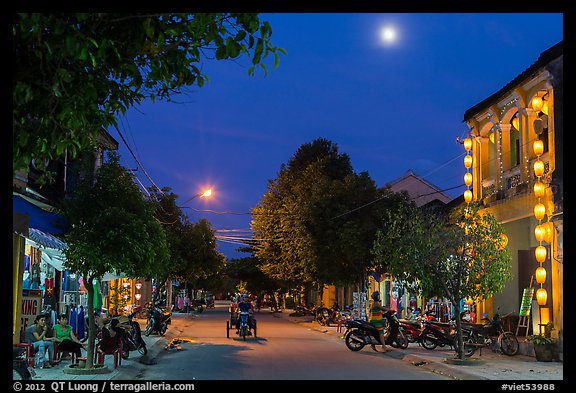 Our stay was timed to coincide with the Lantern Festival, when the Old Quarter turns off its street lamps and fluorescent lights, leaving its streets bathed in the warm glow of paper lanterns. After dinner, we walked towards the landmark Japanese Bridge, which was teaming with activity.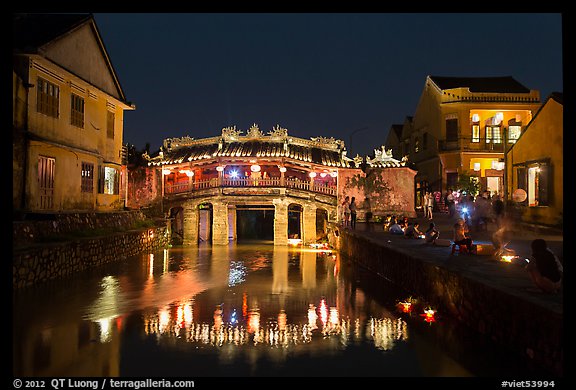 We stayed late for night photography until the streets were almost empty.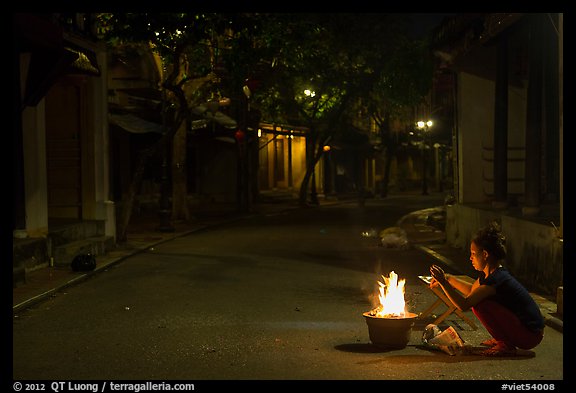 DAY 5: The next morning, there was a bit of free time before breakfast for checking out the market, just a few blocks from our hotel.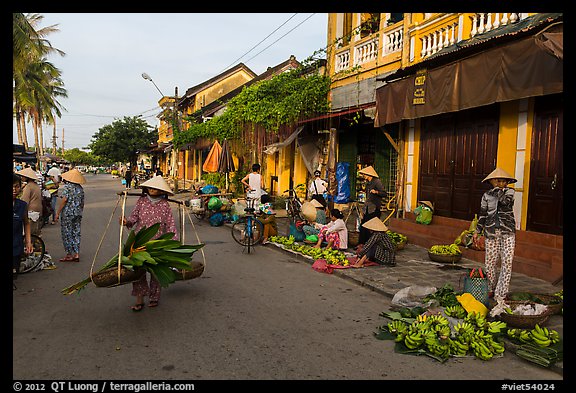 We then headed to My Son to explore the ruins of the vanished Champa Kingdom that ruled over South and Central Vietnam until the 17th century, arriving before all except one tour bus.
Back to Hoi An, we toured a paper lantern and silk workshop where we saw all the stages of silk production, from raising cocoons to embroidery.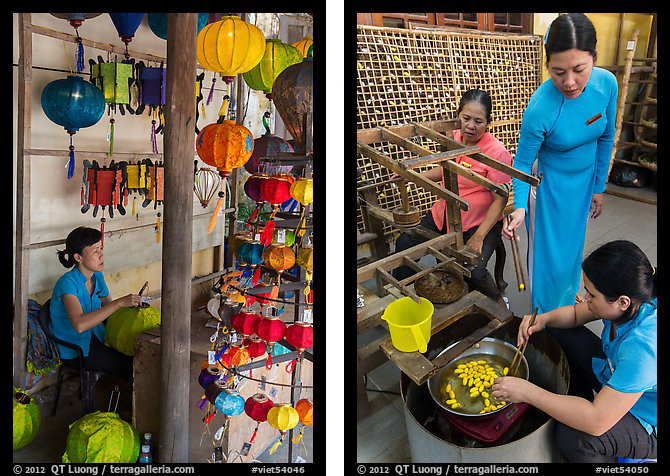 After lunchtime, we spent the hottest hours of the day inside for a session where we reviewed images from last night's session and shared tips to get ready for the next one. We then followed our outstanding local guide Cong for an old quarter town walking tour. We started with the Quan Cong temple.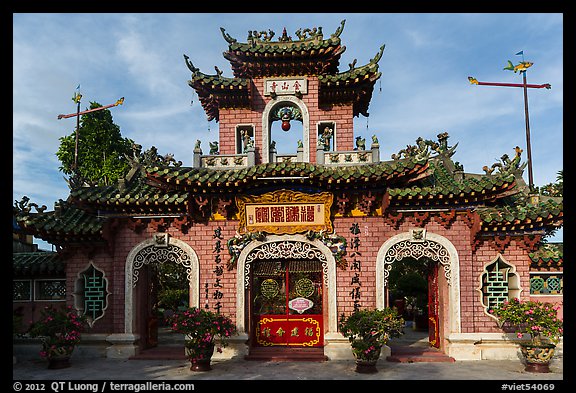 After another temple visit, we obtained special access to a high vantage point in a private house from which we got a good view of the town's tile rooftops.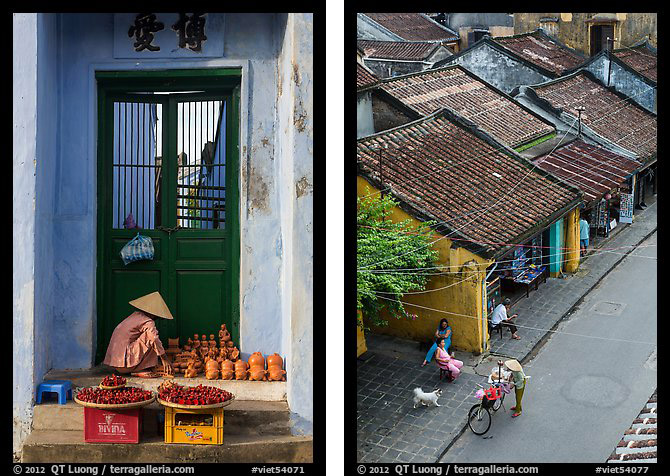 The walking tour concluded inside the Quan Thang house, one of the finest historic houses in town, which is still inhabited.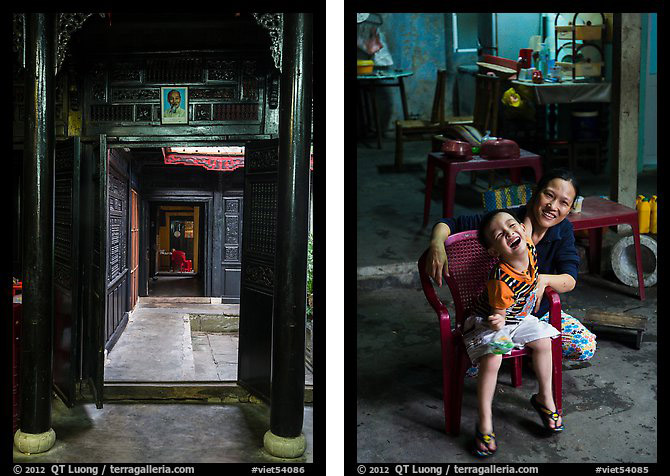 We then heading towards the riverfront, where we photographed the moon rising at dusk before heading to dinner when it got dark.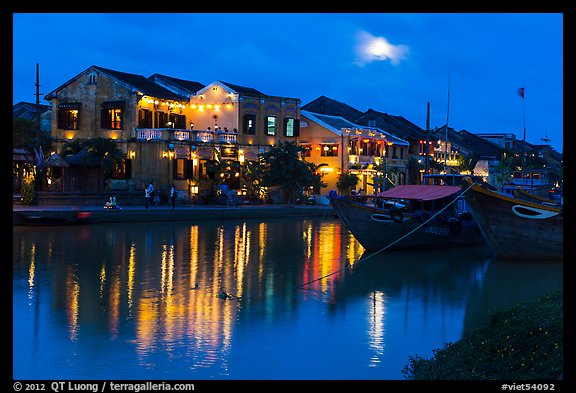 Afterwards, we welcomed a second chance to photograph the Lantern Festival activities.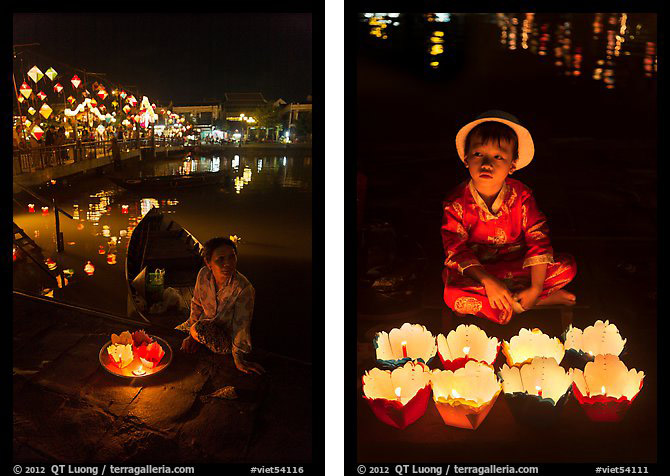 Part 2 of 5: 1 | 2 | 3 | 4 | 5