QT Luong receives the Ansel Adams Award for Photography
18 Comments
I am humbled and grateful to have received the
2022
Ansel Adams Award for Photography from the Sierra Club. Named
Ansel Adams Award for Conservation Photography
until a few years ago, the annual award "honors superlative photography that has been used to further conservation causes."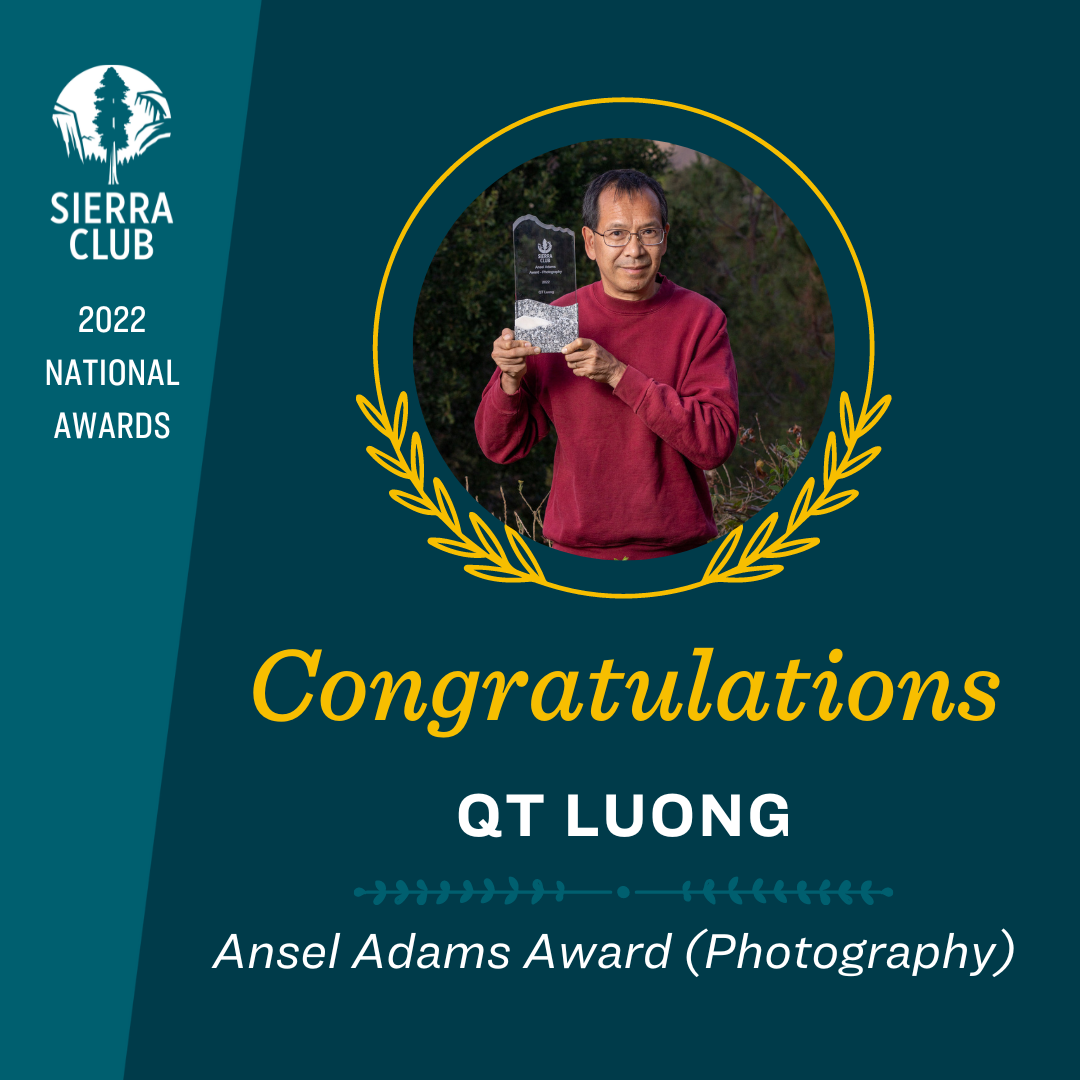 Given its provenance and past recipients, I couldn't be more honored. Founded in 1892 by John Muir, the Sierra Club is the most enduring and influential environmental organization in the United States with close to four million members. Without the national parks, for the establishment and protection of which the organization made such strong contributions, my life may have been quite different.
Back in 1993, as a fresh newcomer to America, I discovered the work of Ansel Adams and viewed his original prints in Northern California galleries and museums. Their beauty made such a great impression on me and I learned that the landscape is not a fixed subject, but something as transient as the light that makes it visible. This set me on my course to embrace large format photography and photograph the national parks and other public lands.
I studied the work of Galen Rowell, Robert Glenn Ketchum, William Neill, Frans Lanting, Tom Mangelsen, and James Balog among other past Ansel Adams Award honorees. Several dozens books from this distinguished group are part of my photography book collection and have served as a continued source of inspiration to explore and cherish the natural world. I hope that my photographs can do the same for younger generations.
When I read the texts in the books of Ansel Adams, I understood the significance of his contributions to the environmental movement, and how important it was to continue those efforts. Almost three decades later, I am proud that my own work has been called "photographic environmental activism" and that during the presentation, which this year was virtual, Ramón Cruz, the president of the Sierra Club, stated "Our National Monuments is the most beautiful and persuasive statement ever for the protection of our national monuments".
The Ansel Adams Award for Photography, maybe one of the highest lifetime awards in photography of the natural world, recognizes a body of work. It takes a village to create that. I want to thank you everyone for your help along this journey. I am appreciative of the opportunity for collaboration from environmental organizations through my photography career. May we work together and do our best for this amazing planet that is our shared home.