Our National Monuments wins five national book awards
No Comments
Spring is the time for several of the major book awards to be announced, and I am honored that
Our National Monuments
has won five national book awards.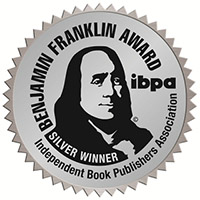 IBPA Benjamin Franklin Awards – Arts and Photography Silver Medal Administered by the Independent Book Publishers Association (IBPA), for more than 30 years, the IBPA Benjamin Franklin Awards is the most established and widely recognized national award program for independent publishers. The program has a number of unique features. Over 170 librarians, booksellers, and design and editorial experts – most of whom have decades of book industry experience – judge the books submitted. The judging process takes close to six months, beginning in September and continuing into March each year. It is ran by a non-profit organization, and each entrant receives judging feedback. IBPA received nearly 1,900 entries for the 34th annual program, a record number that surpassed the previous record of 1,750 set just a year earlier.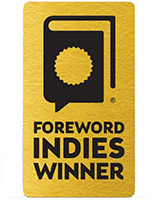 Foreword INDIES Book of the Year – Coffee Table Books Gold Winner Founded in 1998, Foreword Reviews is the only independent media company completely devoted to independent publishing. They define the term more broadly than others as it includes all but the "Big 5" – Rizzoli won the award several times. Foreword INDIES Book of the Year Awards recognize the best books published from independent presses and self-published. This year was one of the most competitive years ever. Over 2,700 entries were submitted in 55 categories, with Foreword's editors choosing approximately 10 finalists per genre. Those finalist books were then mailed to individual librarians and booksellers tasked with picking the Gold, Silver, Bronze, and Honorable Mention winners.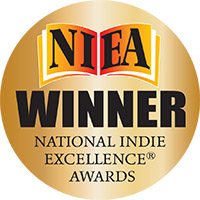 National Indie Excellence Awards – Photography Winner The National Indie Excellence Awards (NIEA) is a national award contest open to recent English language books in print from small, medium, university, self and independent publishers. Established in 2005, NIEA's entrants are meticulously judged by experts from various facets of the book industry profession including publishers, editors, authors and designers.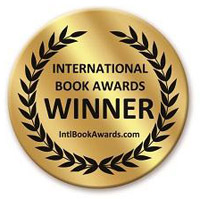 International Book Awards – Winner in the category Photography The 2022 International Book Awards received thousands entries from all over the world from all areas of the publishing industry: mainstream, indie and self-published. Placing in this year's awards means that one has surpassed 80% of entrants. From the number of books with a placement in the category Photography (five), only the top 4% are winners.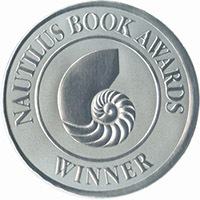 Nautilus Book Awards – Photography and Arts Silver Winner With the motto "Better books for a better world", Nautilus Book Awards recognize books that promote conscious living & green values, spiritual growth, wellness, and positive social change. Nautilus is one of the few major book award programs that welcomes entries from the full range of the publishing spectrum from author self-published to large publishers. The program celebrates books that inspire and connect our lives as individuals, communities and global citizens. Past award recipients include Thich Nhat Hanh, Desmond Tutu, Deepak Chopra, and the Dalai Lama.


Those contests operate by submission rather than nomination. I had previously identified the most established and prestigious book awards relevant for a photography book and submitted Treasured Lands, eventually winning a total of 12 awards (10 book awards in 8 contests and 2 photography awards). Naturally, I submitted Our National Monuments for the same book awards, skipping the photography awards this time. The book did not place at the PubWest Design Awards and Independent Publisher IPPYs, however, it was featured in Independent Publisher Magazine with an article by former Book Awards Director Jim Barnes. It was also a finalist at the Next Generation Indie Book Awards. At the one program for for which it was nominated rather than submitted, the OWL Awards, Our National Monuments was shortlisted – OWL is difficult because there are only a dozen winners in total.
Given that it took me less than four years from start to publication for Our National Monuments, its awards haul is more than honorable. It is the first book published from scratch by my own publishing imprint, Terra Galleria Press, but that does not mean that I worked by myself. Gary Crabbe, Geir Jordahl, and Kate Jordahl helped narrow down more than 2,500 images to my 300 in the book, paving the way for the work of art director Iain Morris, without whom this book would not be as beautiful. Stephen Trimble and Dayton Duncan made valuable comments on earlier drafts of the introduction. Editor Nicole Croft brought her deep knowledge of the subject matter to clarify my writing. Thank you to all of you.