Penang, Malaysia
One Comment
Because of the weather in
Ko Phi-Phi
, I decided to shorten the stay in Thailand and spend more time in the cities of Malaysia. Rainy weather isn't great for photographing (or even enjoying) tropical islands, but it doesn't matter that much in a city, if you are concentrating on architecture and people.
The next stop would be Penang. I had initially planned to travel by train down the Malay Peninsula, but after a bit of research, I concluded that for this leg of the journey, taking a mini-bus would be much simpler. To journey by train, you'd have to find transportation from the Krabi passenger boat terminal to Krabi town, then catch a bus to Hat Yai. From there, get on the train to Butterworth and then take a bus or ferry to Penang. Instead for about 800 Baht ($26), a mini-bus would pick up us at the pier, and then drop off us right at the Love Lane backpacking district in Penang. By now, I wasn't surprised anymore when the mini-bus went around town to pick up additional passengers, even when it appeared to be full. I was just a bit concerned for the passenger who was sitting on the floor for such a long journey, but he actually hitched only a short ride to a bus station. The 11 hours trip was broken up by a lunch stop, a change of bus in Hat Yai (during which we were provided immigration forms for Malaysia), and the actual crossing of the border, where we had to disembark and carry our luggage for inspection. No advance visa is required of US and ASEAN citizens for a short stay in Malaysia.
By the time we arrived in Penang, it was quite late. The "SD Guesthouse" listed on the Lonely Planet had gone out of business, and most of the Love Lane hotels had filled up. After settling for a cheap Chinese hotel (that I'd call a dive, although the owner was friendly) for the night, we moved the next day to the Banana Guest House since my cousin didn't like having to go in the courtyard downstairs for the bathroom, and I wanted a wireless internet connection to stay in touch with family through Facetime.
Even though it rained a lot, I found the historic district of Georgetown (the main city on the island, which for most visitors is Penang) wonderful to explore on foot, as it was compact and full of historical buildings, ranging from mansions, to assembly houses and temples. I noticed more diversity than in any other place I've visited in Asia, with British Colonial, Indian, and Chinese influences. Buddhist, Muslim, and Hindu religions appeared to co-exist peacefully. Highly recommended !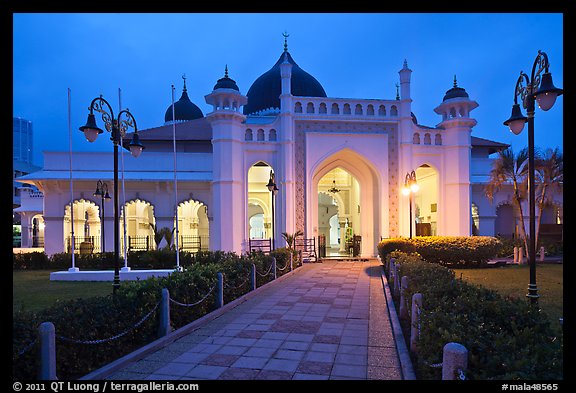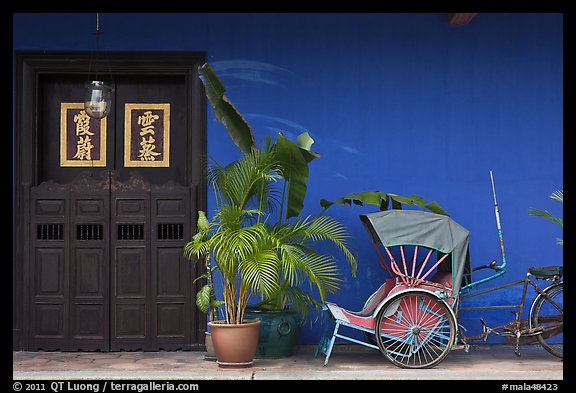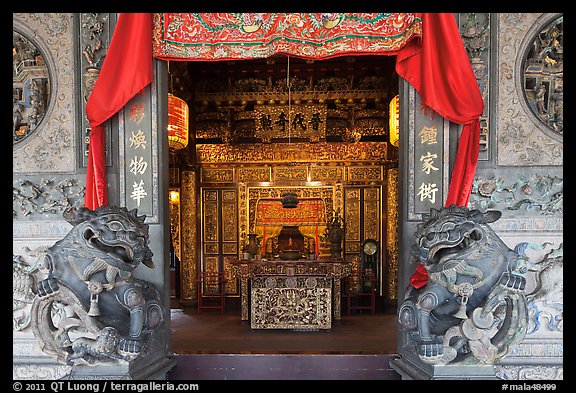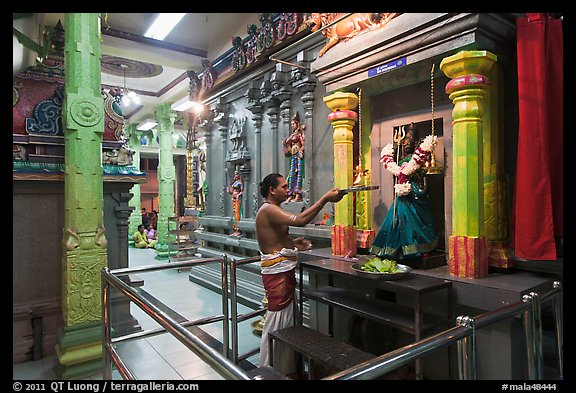 View more images of Georgetown, Penang