Catching a glimpse of the Na Pali Coast, Kauai
One Comment
The Na Pali Coast, on the North Shore of Kauai has some of the most spectacular coastal scenery anywhere, with the the grandest fluted coastal cliffs in all the Hawaiian Islands. Because of its steepness the Na Pali Coast is entirely roadless.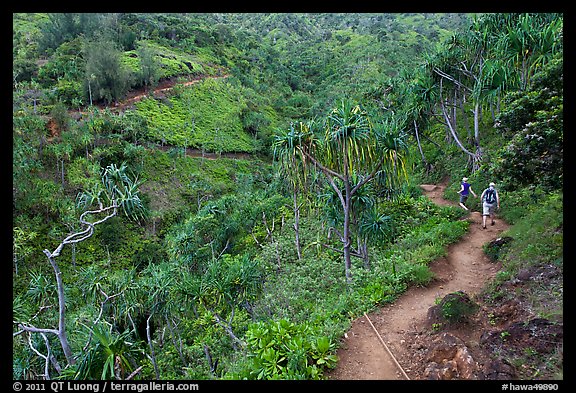 Besides boat and helicopter, the only way to see the Na Pali Coast is to hike.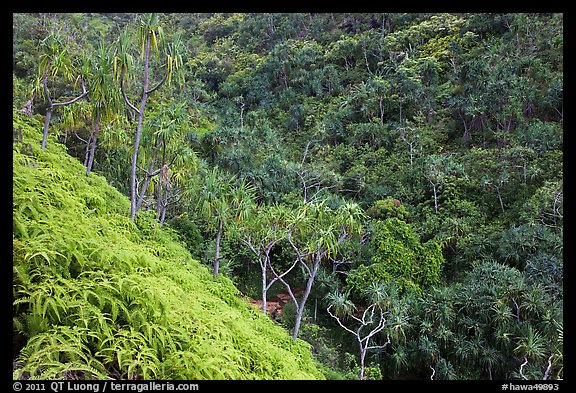 The Kalalau trail crosses some of the most lush and exotic terrain in the US.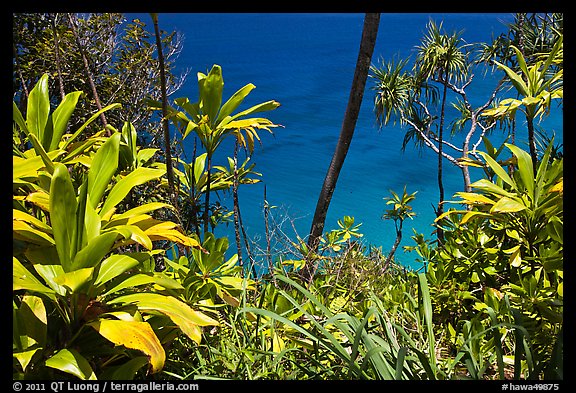 The Kalalau trail overlooks the Ocean all along the way. Many views are a glance through vegetation.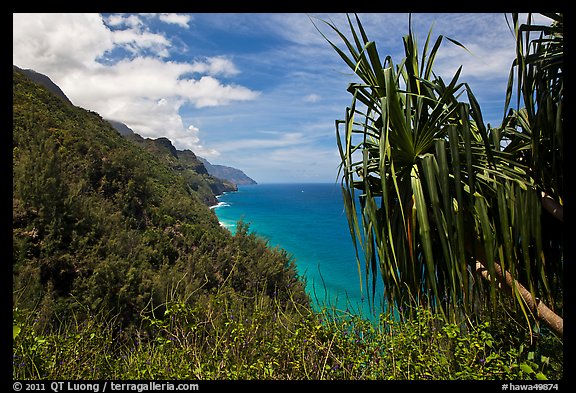 There are also a few open views, such as this one, only about 1/2 mile from the trailhead.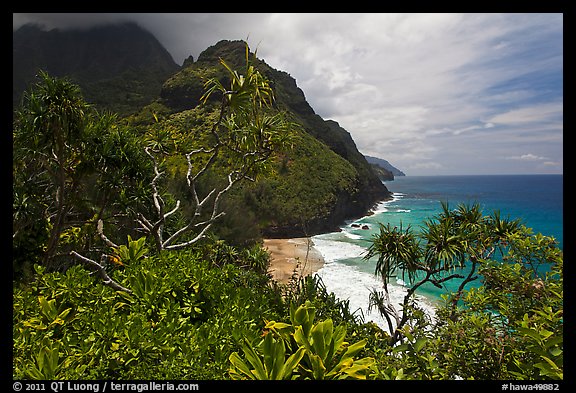 The Kalalau trail is 11 mile, but as a day hike with kids (5.5 and 7) our objective last May was just the first beach along the trail, the Hanakapiai Beach, 2 miles from the trail head. Yet, we found we got a good flavor of the trail's beauty.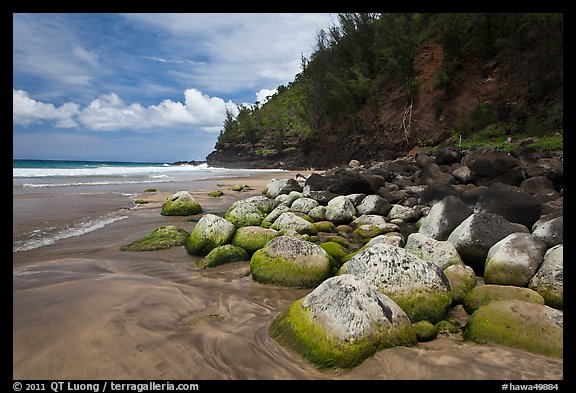 After hanging out at the beach, it was difficult to get the kids going back, hiking up in warm weather. Fortunately the next hike, that we did on a subsequent day, starting at a higher elevation, was cooler.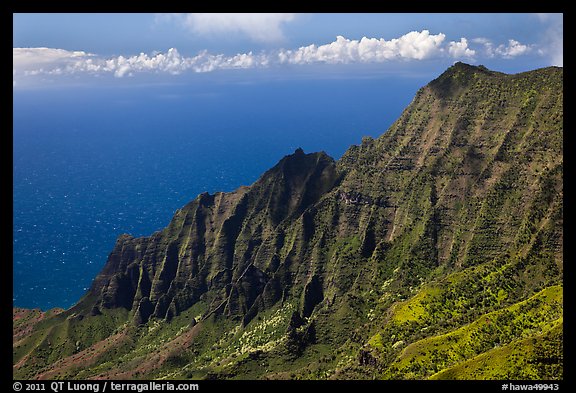 On the opposite end of the Na Pali Coast, the Pihea trail let you see the famous fluted cliffs (Pali in Hawaiian) from above.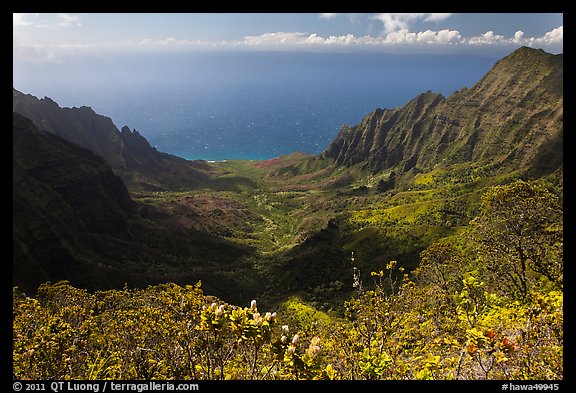 Less than a mile from the trailhead, you are treated to a spectacular view of the Kalalau Valley, which is the terminus of the Kalalau trail.