Mercury News and local newspapers feature QT Luong – or How to Get Publicity
No Comments
On the occasion of the
Treasured Lands exhibit at Art Ark Gallery
, the Mercury News (formerly San Jose Mercury News) ran a
story about my national parks photographs
. There is a bit of a lesson to be learned for those seeking media coverage.
There are only two ways to obtain media coverage: advertising and publicity. Publicity consists of getting written up about as news and is free, but much harder to get, since the story needs to be of interest to readers.
Treasured Lands is a travel exhibit, and as such has shown in high-profile venues before. For instance, it was at the Boston Museum of Science for five months, an institution that receives more than 1.5 million annual visits, and has certainly more press muscle than I do. The Boston Globe article was a terse phone interview that took less than fifteen minutes.
On the other hand, although a beautiful exhibit space large enough to host Treasured Lands (those are rare in San Jose), the Art Ark gallery is a low-profile community gallery located in a residential area away from downtown, and would be easy to miss. After I had my publicist send press releases to San Francisco Bay Area press without much results, I ended up contacting the Mercury myself. Top-level contacts were unfruitful, but going down the contact list, I interested arts writer Khalida Sarwari. She interviewed me for more than two hours, called two other photographers for a different voice, and sent a press photographer to the artist talk, resulting in a 2000-word article.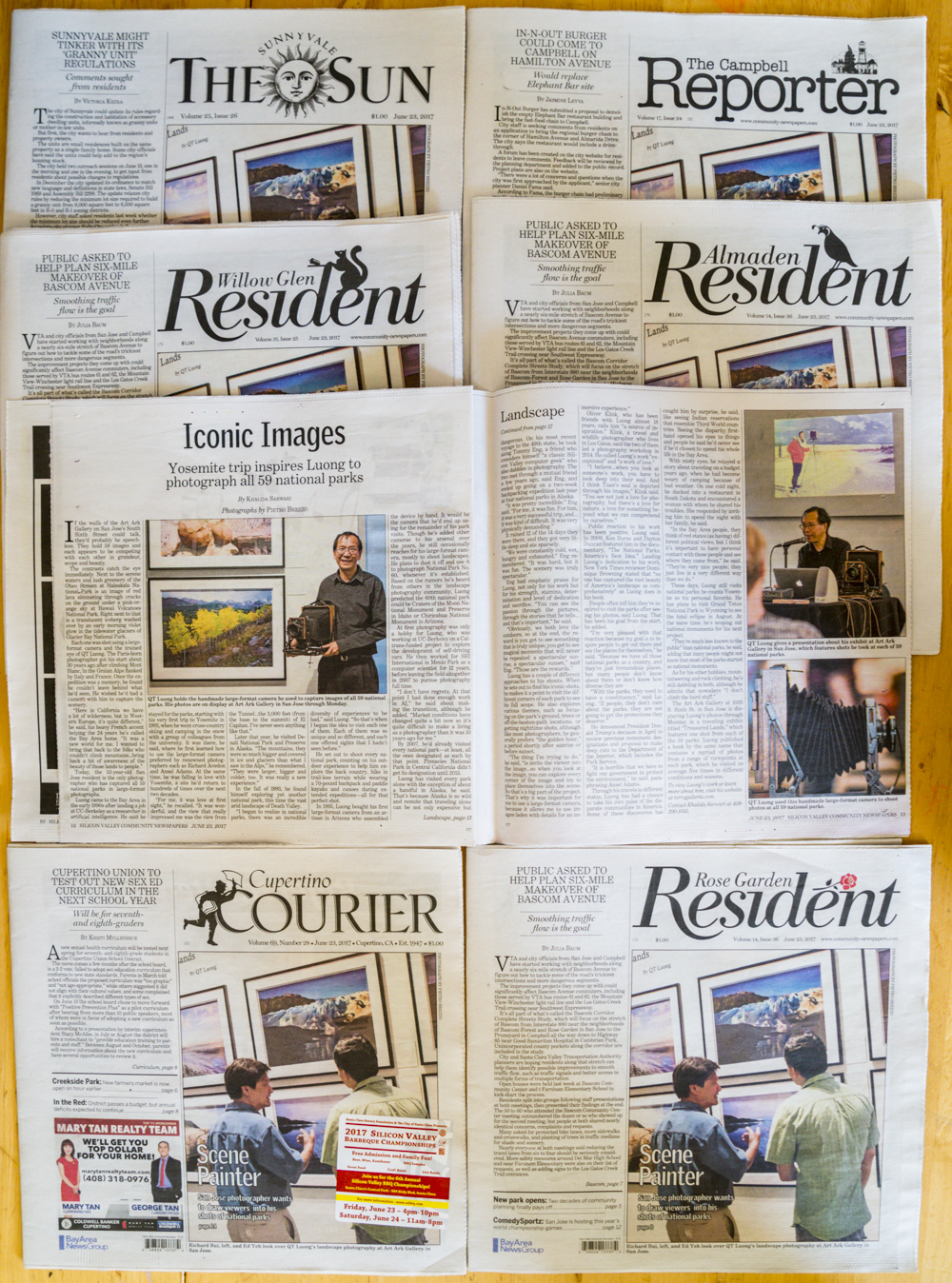 The Mercury News was founded in 1851 and has a daily circulation of more than half-a-million. The same article ran in seven local community newspapers, where it was the cover story. Those newspapers are owned by the Bay Area News Group that owns the Mercury and dozens of the San Francisco Bay Area newspapers. Most of their content consists of local stories, but they syndicate their feature stories, realizing an economy of scale.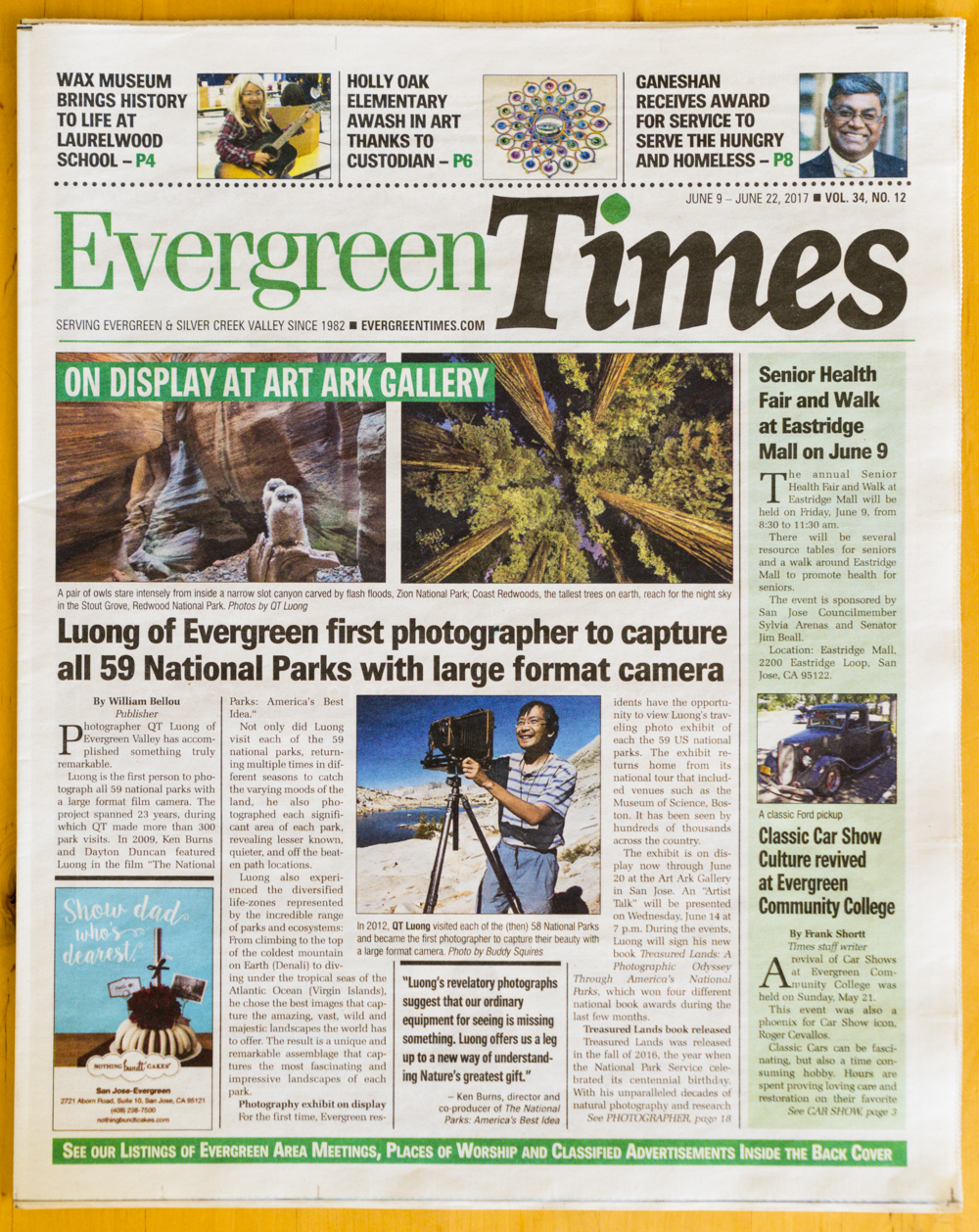 The reason for the difference of coverage in Boston and San Jose can be seen in the title of the story: San Jose photographer captures images of all 59 national parks, and the choice of the community papers that ran the story as Scene Painter: San Jose Photographer wants to draw viewers into his shots of national parks. A further confirmation is provided by another cover story that ran in the Evergreen Times, which is another local newspaper that covers an area not deserved by the Bay Area News Group papers: Luong of Evergreen first photographer to capture all 59 national parks with large format camera. The Evergreen Times sent a reporter to write a story in 2008. In 2017, they draw it from press release materials.
All news is local news. That was a local photographer having a local exhibit. If you are looking for publicity, besides doing something interesting, start in the place where you live.