Lake Inle, Myanmar
One Comment
Part 5 of Myanmar photo tour diary: 1 | 2 | 3 | 4 | 5 | 6
Day 8 (cont)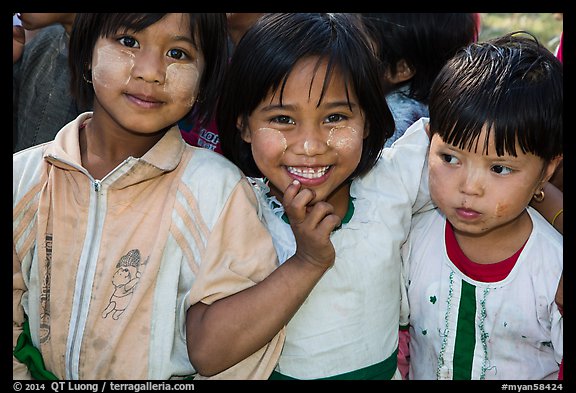 Nyaung Shwe is the main gateway to Lake Inle. We photographed children in two different settings there, first at a school as they were playing at recess, always a fun interaction for everyone.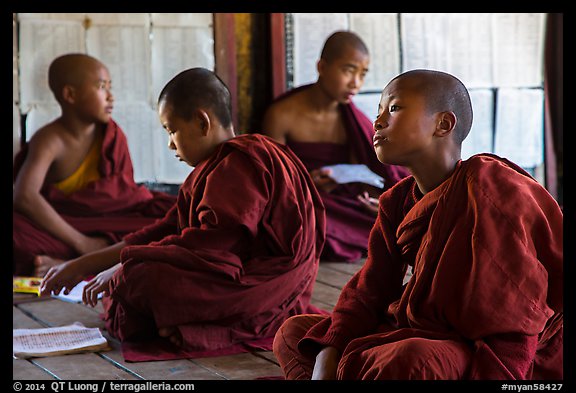 Inside the Shweyanpyay Monastery, the ambiance was more studious.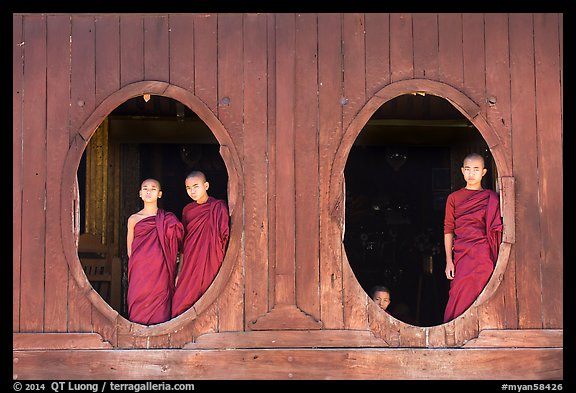 Outside, we noticed beautiful window openings and waited for a few monks to look out.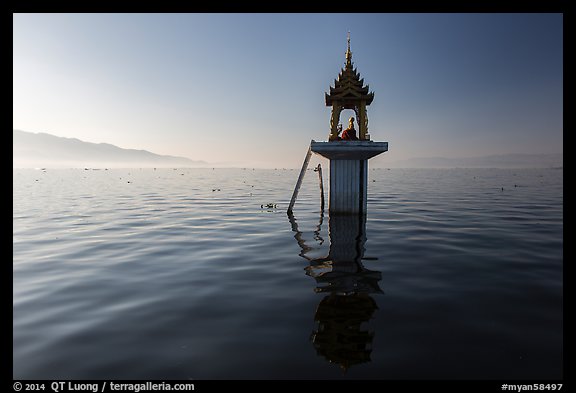 One of Myanmar's most spectacular and breathtaking sights is tranquil Inle Lake. The lake's shore and islands are home to 17 villages built on stilts and inhabited by the native Intha people.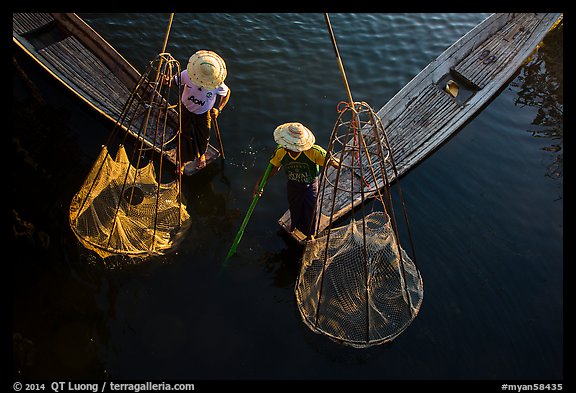 One of the main focus of our stay in Lake Inle was to photograph the famous Intha Fishermen. We created a fresh perspective on this iconic subject by photographing them from above, right from the deck of our resort.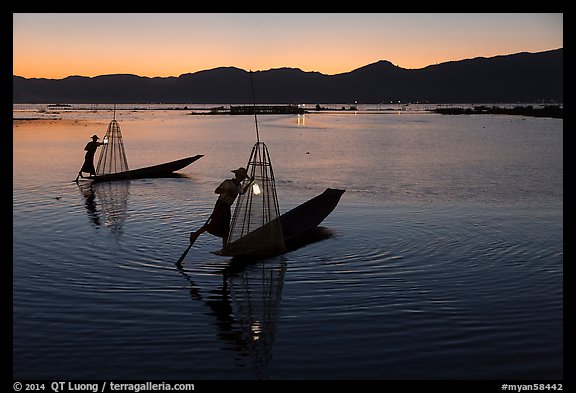 Photographing from a stable position instead of a boat also let us create rare dusk images with lanterns. Intha Fishermen are known for their technique of rowing wrapping one of the legs around the oar to relieve and free arms for fishing.
Day 9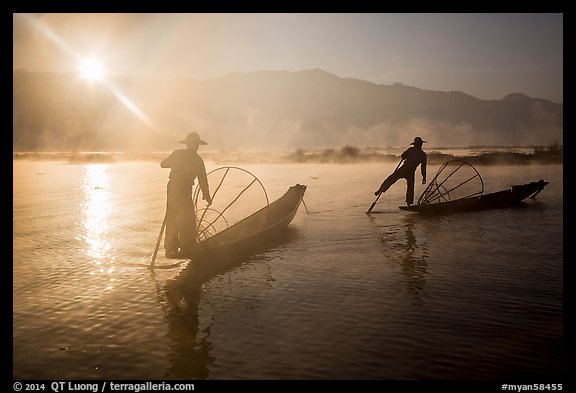 At dawn and for half-an-hour after sunrise, Inle Lake is often graced with a thin layer of mist floating just above the water. A backlit angle emphasizes the mist rising around the Intha Fishermen.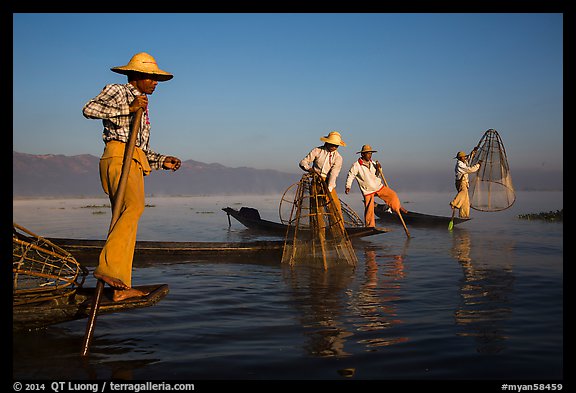 Photographed in the warm light of sunrise, this group demonstrate fishing using the typical conical net.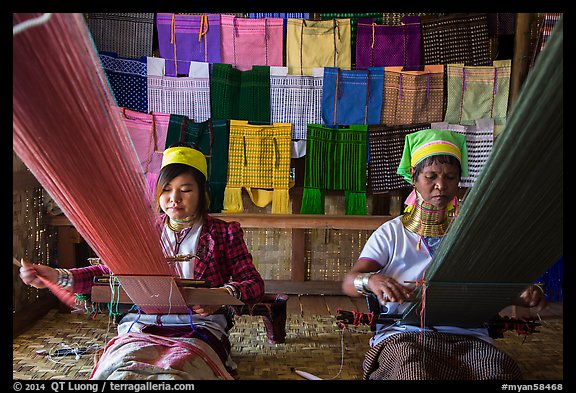 Kayan women of the Padaung tribe are well known for wearing neck rings, brass coils that are placed around the neck, appearing to lengthen it. We visited a weaving workshop where besides seeing them working, we were able to make portraits in a relaxed atmosphere.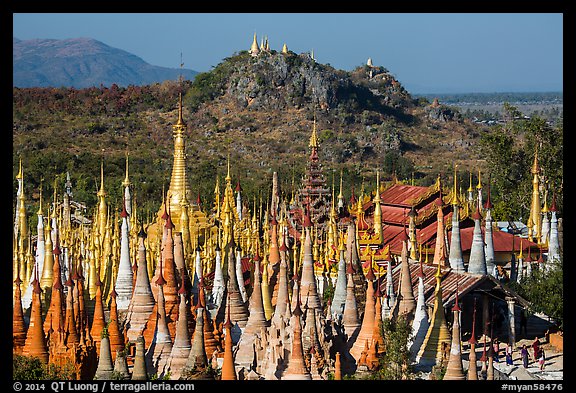 In the afternoon, we took a boat ride down to the Indein village on the western shores. With hundreds of small stupas in a various stages of ruin, the Indein Pagoda complex is an amazing and haunting site. I hiked to a nearby hill so that I could use a telephoto to compress the perspective, which conveys the density of the stupas.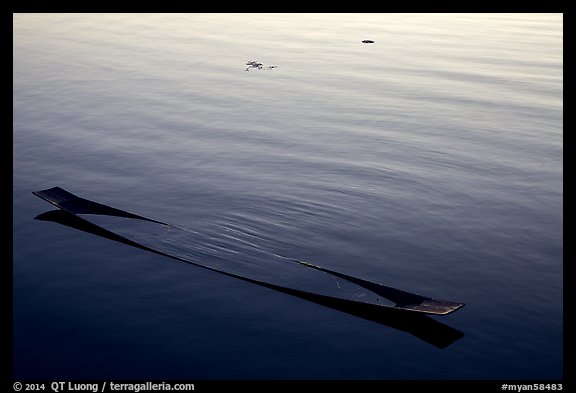 For our sunset session, we photographed this canoe. Believe it or not, it was sunken by the resort personnel upon our request (upon checkout, I received a billed listing "canoe service"). To focus on such a simple subject let us learn a lot about composition.
Day 10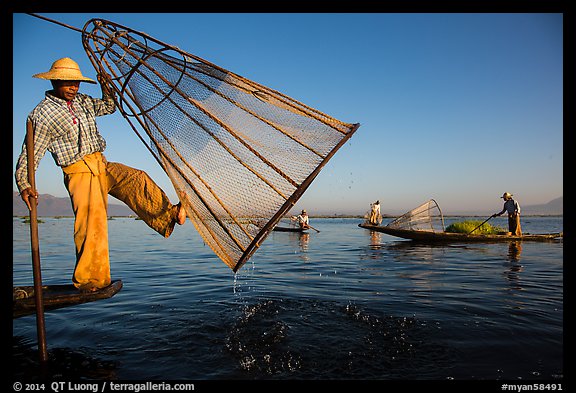 We started the day with a third session with the friendly Intha Fishermen. One of the goals was to try to create more natural-looking images than the day before. It was particularly instructive to critique images of the previous day while brainstorming and planning for the next similar photo shoot.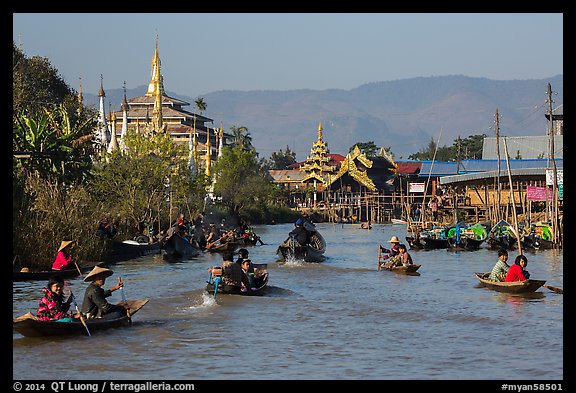 We then crossed the lake to Ywama Village. The boat excursion gave us you an intimate view of life in this unique community where villages and farms perch over water on stilts.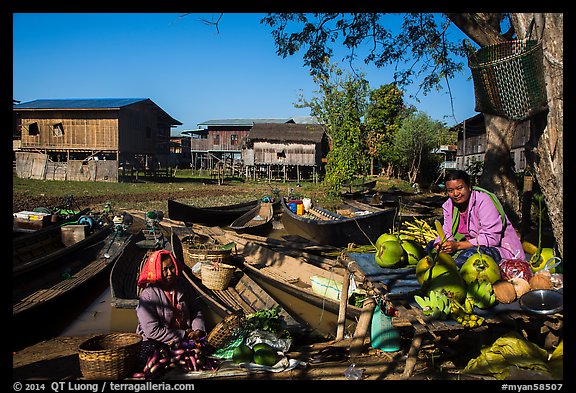 The markets on Lake Inle rotate locations on a 5-day schedule. At this morning market we saw the native Shan people wearing their colorful tribal costumes.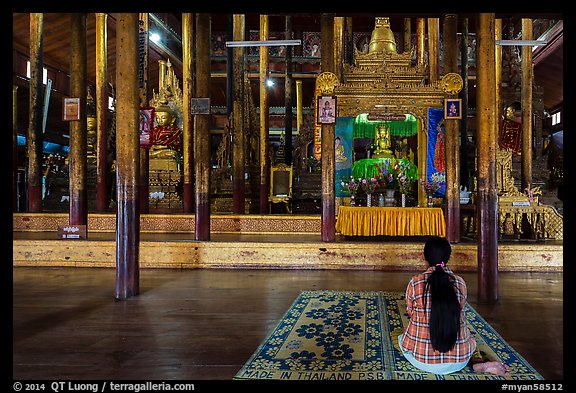 Like Lake villages, the Nga Phe Kyaung monastery is perched on stilts.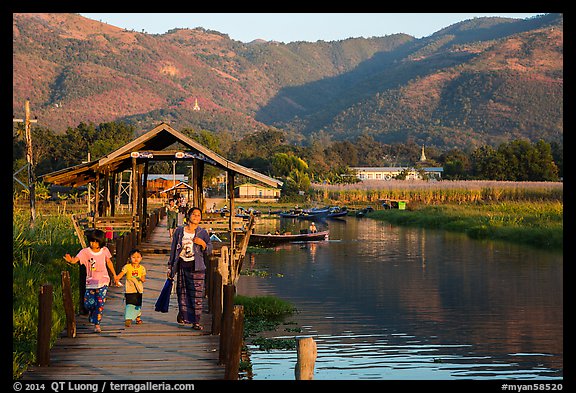 In late afternoon, the visited the Maing Thauk Village, outside of the tourist trail.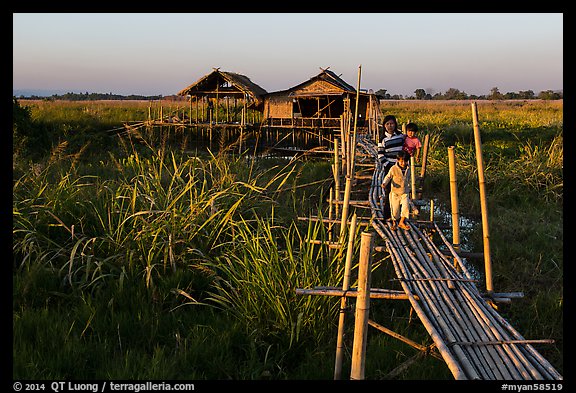 A family invited us to share a tea in their stilt house.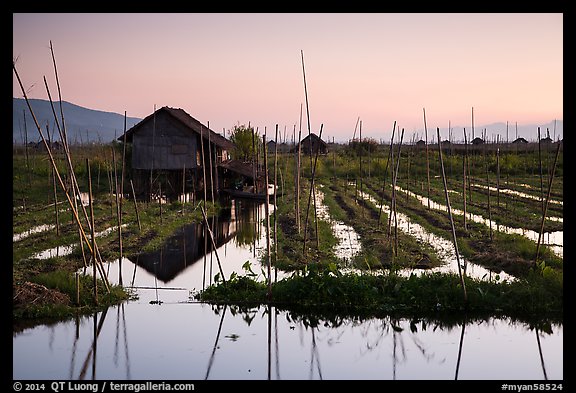 At sunset, we photographed floating gardens of fruit and vegetables which are anchored to the bottom of the lake with bamboo poles.
Day 11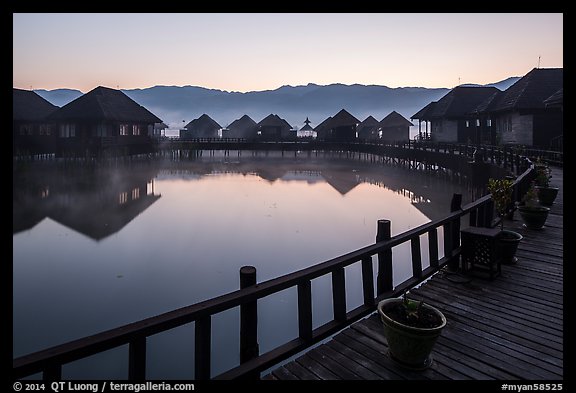 After spending a third night there, it was time to leave the delightful Myanmar Treasure Resort, where each of us enjoyed a private cottage with Lake views.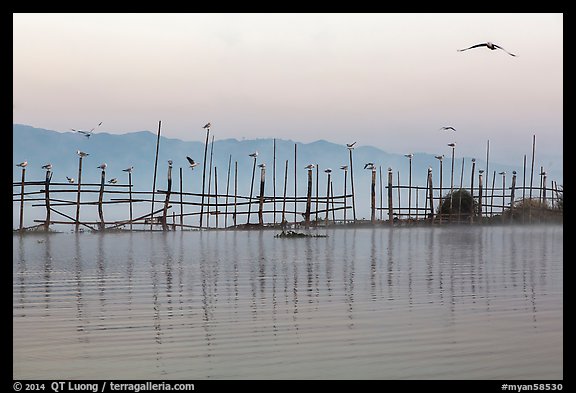 We enjoyed a beautiful dawn ride to Nyaung Shwe, before driving to Heho, from where we caught a flight back to Yangon.
See more photos of Lake Inle
Part 5 of Myanmar photo tour diary: 1 | 2 | 3 | 4 | 5 | 6