Pindaya, Myanmar
No Comments
Part 4 of Myanmar photo tour diary: 1 | 2 | 3 | 4 | 5 | 6
Day 7
After an early morning flight from Mandalay to Heho, we drove to Pindaya on a bumpy road out of the main tourist trail.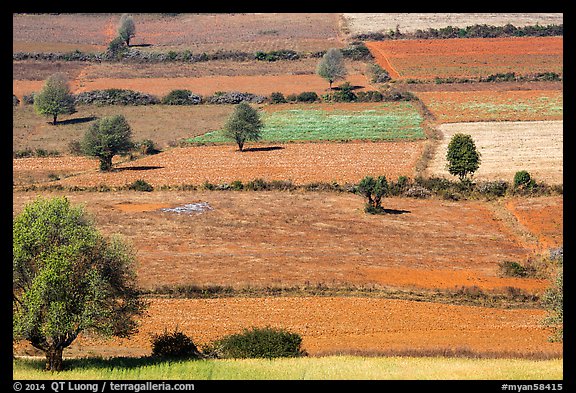 The landscape changes as we gain elevation and travel back in time. High-elevation crops of lentils and mountain rice that make colorful patterns on the rolling hills.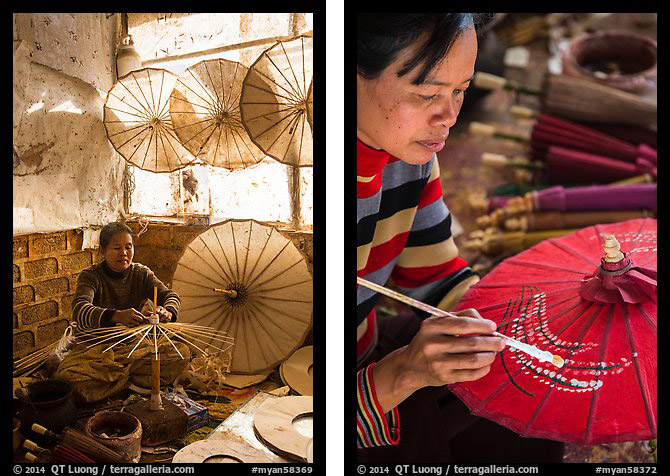 We visited a paper and oiled umbrella workshop to see how red umbrellas carried by the monks (which you saw in the previous post) are made.
Pindaya is known for the Pindaya Caves. They are accessed by spider-shaped covered stairs high on the cliffs. The name Pindaya is a corruption of Pinguya, which translates to Taken the Spider in Burmese. Legend relates that a large spider which resided in the caves had captured local princesses, which were rescued when the giant spider was killed by a prince's arrow.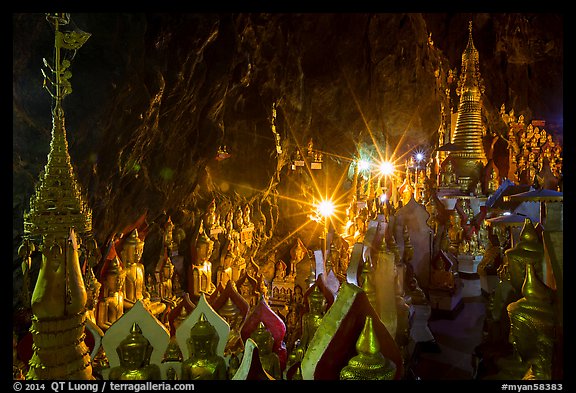 Inside the caves, over 8,000 Buddha statues have been placed by pilgrims over the centuries, filling up every imaginable space inside to create an incredible labyrinth.
Day 8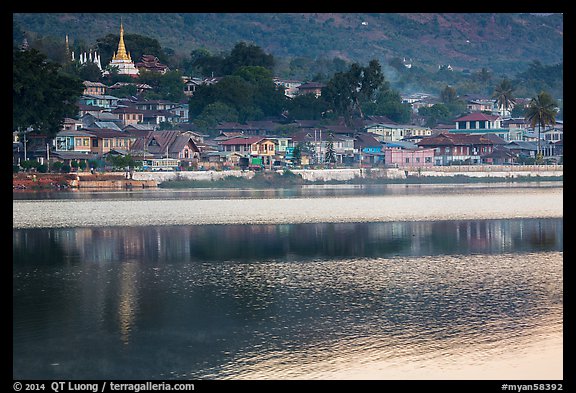 Pindaya itself is a picturesque little town, nestled between Pone Tanoke Lake and the cliffs which house the Pindaya Cave, where every hilltop has a stupa.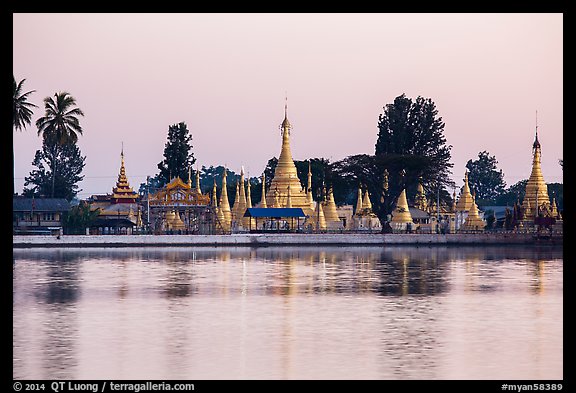 Waking up before dawn, we walked around the lake surrounded by giant banyan trees, with golden stupas in the distance.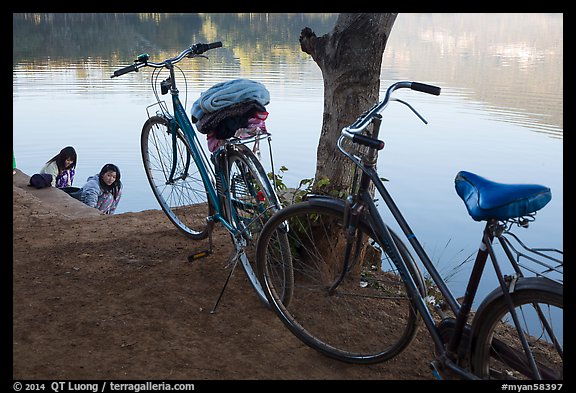 In early morning, villagers came to the shore of the lake to bathe and wash their clothes.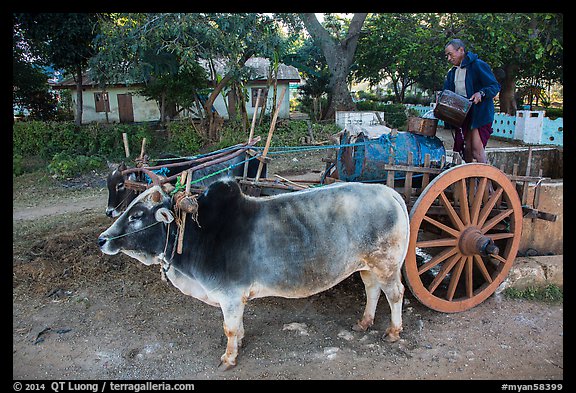 Men drove ox carts to fill up their water tanks.
Pindaya is the site of a 5-day rotating street market that we were fortunate to catch.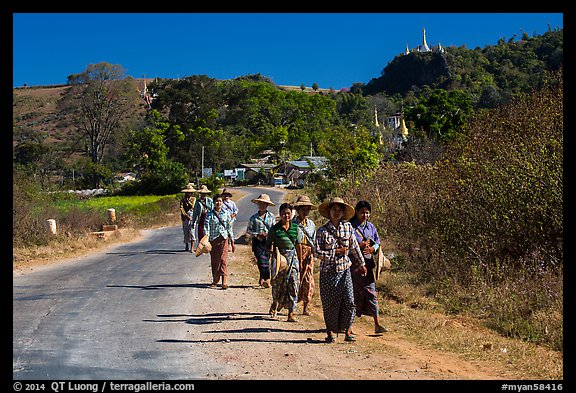 During the scenic drive to Nyaug Shwe, we made several stops on the rural road to greet villagers and observe local activities.
See more photos of Pindaya
Part 4 of Myanmar photo tour diary: 1 | 2 | 3 | 4 | 5 | 6