Ansel Adams writings
One Comment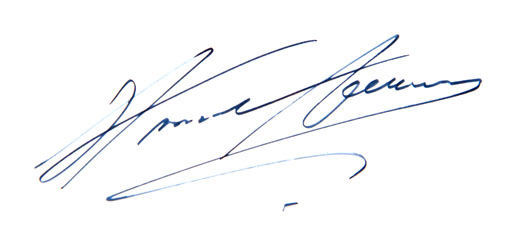 Some photographers are known only for their photographs. Ansel Adams was a public figure who enjoyed the spotlight, and used it as a passionate advocate for the things he believed in, photography and environmentalism. A teacher, prolific and talented writer, Adams left us with an unusually large set of writings which gives us a deep insight into his goals and methods. I have previously surveyed Ansel Adams photography books. In this post, I will review his books where the focus is on his writings – even though they all feature photographs as well.

An Autobiography
Ansel Adams autobiography, co-written with his collaborator Mary Street Alinder, was almost completed at the time of his passing, in 1984. It is a memoir as masterfully arranged as his photographs, focusing on his thoughts and work, which are greater than just the photographs: the struggle to make photography an accepted art form, the battles for the preservation of some of America's most beautiful places. You get the story of a life extraordinary filled and well lived, even more inspiring than the photographs, which gain an additional dimension in that context. Adams introduces the reader to many influential 20th-century figures with whom he interacted, however he gives a somewhat stylized view of himself, not writing much about his personal life nor his family (read about those aspects of his life, imperfect like for many photographers, in Mary Street Alinder's biography of Ansel Adams, which paints a more "real" picture). The autobiography is available as more economical and smaller (suitable for travel) paperback, but I recommend the hardcover version which is the main link, for it doubles as a good sized photography book, with 277 well-reproduced images, both illustrative and classic landscape images, picked up carefully to complement the text, while the paperback has just 8 pages of images in the middle.

Letters and Images, 1916-1984
This collection of letters is extraordinary in scope. We see correspondence written to (and received from) his father, wife, friends, newspaper editors, US presidents, and other prominent photographers such as Stieglitz and Weston. They provide a couple puzzle pieces, giving us a more revealing and intimate look at Adams thoughts and life, even including comments on his work – even though he has often stated that his images are his sole means of self-expression. The edition I linked to was published as a companion volume to the autobiography, in the same hardcover format. It includes 115 illustrations, mixing family photos (by Adams or of Adams by others) and classic images. However, because the images are not as closely tied to the text as in the autobiography, you don't miss as much with the current paperback version, Letters, 1916-1984.
Examples: The Making of 40 Photographs
Only one year before his death, Ansel Adams picked 40 images spanning all genres in his entire career, and wrote a 3-page "story behind the image" essay for each of them, placed next to a full-page reproduction. Beyond interesting anecdotes and adventures, there is great insight into his thinking. As expected, the expert provides detailed technical explanations and data, but that's a minor part of each essay, which is more concerned with personnal insights into his creative process, artistic vision and personal feelings. It's one of my favorite books. Besides being a remarkable instructional book for those who like to learn by case studies, it is also an engaging chronicle of his journey as a photographer.

The Camera
Ansel Adams founded the first college-level photography department in the US at the California School of Fine Arts in 1946. This book is the first of a series of three instructional books (the Ansel Adams photography series) which aim to teach photography technique from A to Z, based on what Adams taught in class himself. They should be read in order. Adams used a view camera for most of his life, however the book is still of interest to digital shooters. First, it makes an effort to describe technique as it applies to small and medium format cameras as well, at a level suitable for the serious photographer getting started, providing a fundamental understanding of how the camera and lenses work, regardless of image capture technology. Second, even if you do not plan to use camera movements (enabled on DSLRs by tilt and shift or perspective control lenses), the section on view camera technique let you learn how Ansel Adams worked to create his images. Note that although there is a recently updated version of this book, I am linking to the books from the original series (which I have on my shelf), since I've read that the revised editions were modified by Adams collaborators.

The Negative
Adams most famous contribution to photography technique is the Zone System, which was a new approach for pre-visualizing how a scene is translated into a photographic image and determining optimal film exposure and development. Naturally, this book is the best exposition of the Zone System, making a particular effort to make this exacting technique accessible without compromises. For digital photographers – or film photographers who do not want to actually use the Zone System, besides the historical interest, this book gives you a crucial understanding of the process by which light becomes a photograph, and insight into how light meters and photo-sensitive surfaces interact with the different levels of light in the world. The rest of the book deals specifically with darkroom processing, so it is of interest only to B&W film photographers, in particular those working in large format. For them, like the whole trilogy, it remains a timeless reference, with many techniques remaining standards of fine art printing.

The Print
Adams was one of the best (if not the best) black and white printers in the history of photography. In the second half of his life, he spent most of this working time in the darkroom, where his search for beauty, exacting standards and skills were legendary. This book is the most technical of the three. The emphasis on chemicals and paper is heavy, yet again there is plenty of material relevant in the digital age: topics such as cropping, contrast control, and presentation. Adams explains not only the how (methodology) of altering tonal relationships to create a fine print, but also the why (philosophy) behind it. Although it requires some thought, it is not that difficult for a photographer experienced with contemporary digital tools to connect the dots and attempt similar adjustments.
Ansel Adams is one of the most celebrated photographers of all time, however the photographs, as important as they are, form only part of his legacy. I feel that they are best appreciated placed in the context of his life as an environmental activist, advocate and teacher for photography art and science. Would you agree that this give them more meaning ?
Part 2 of 5: 1 | 2 | 3 | 4 | 5